The Best (and Worst) States for Achieving the American Dream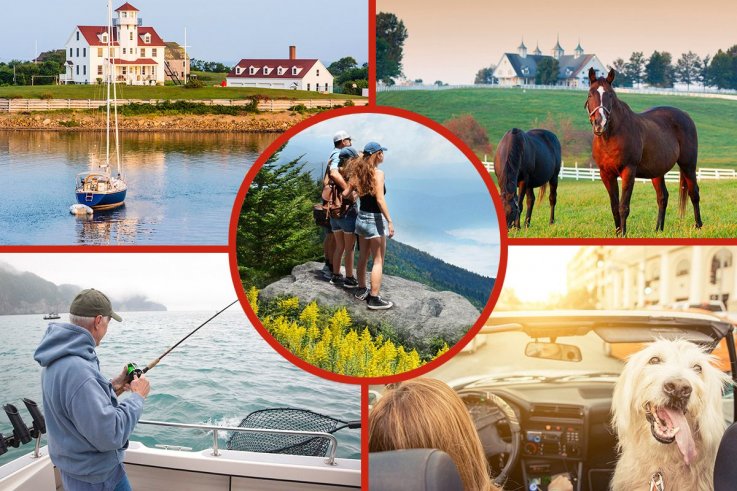 America's middle classes have shrunk over the last few decades. In 1971, 61 percent of Americans were middle class, a number that decreased to 52 percent by 2016, according to Pew Research Center. For many, this demographic exemplifies what we usually consider as living the American Dream—home ownership, steady and professional work, and enough income to live comfortably.
This way of life is changing as inequality and job instability grow. Property prices in some areas of New York, D.C. and California have reached levels unaffordable to all but the super wealthy. While wages for the top 20 percent of earners have increased, they have remained stagnant for middle and working classes.
But some states in America remain bastions of aspirational, but achievable living. Personal finance website Smartasset has released a report on which states are the best for the middle classes, which they define as households earning between $35,000 and $100,000.
They looked at the amount of middle class households in each state, as well as the number of professional jobs, middle-class income tax rates, median home values and home ownership rates.
Smartasset found that the American Dream is alive and well in a cluster of states in the West and Midwest, with Utah, Wyoming, South Dakota and Idaho leading the pack when it comes to achievable middle class lifestyles.
At 49 percent of households, Utah and South Dakota has the highest number of middle class citizens of any state. Wyoming was commended for its growth in middle class jobs—59 percent between 2003 and 2017.
The Northeast struggled in the rankings, thanks to unaffordable housing leading to lower levels of home ownership. The District of Columbia came in at last place, thanks to a shrinking pool of middle class jobs, astronomical median house prices, low home ownership rates and the smallest proportion of middle class residents.
Using Smartasset's data, we rank the 50 states and D.C.—from the areas where the American Dream is within reach, to the states where it has become just another impossible dream.