The Best and Worst States for Doctors to Live and Work
Doctors are known for being well paid and in demand, but physicians don't have it so easy. In a new study, WalletHub compared all 50 states and the District of Columbia to determine which state offers the best working conditions for doctors.
They found that South Dakota is the best home state for doctors because the area offers some of the highest wages—when adjusted for the cost of living. The job market in "The Mount Rushmore State" is less competitive and has lower fees for malpractice insurance.
Related: 500 Canadian Doctors Protest Pay Raises Because They Already Make Too Much Money
When it comes to pay alone, doctors in Mississippi earn the most (for their cost of living). Unsurprisingly, physicians in California, New York and the District of Columbia aren't nearly as fortunate given the high cost of living in these areas.
Here's WalletHub's Top 10 Best States for Doctors. For the full list, visit WalletHub.com.
South Dakota
Nebraska
Idaho
Iowa
Minnesota
Wisconsin
Kansas
Montana
North Dakota
Wyoming
For the study, WalletHub compared the states on 16 metrics including annual salaries, starting salaries, hospitals per capita, hospital quality, competition and how much was awarded in malpractice per capita.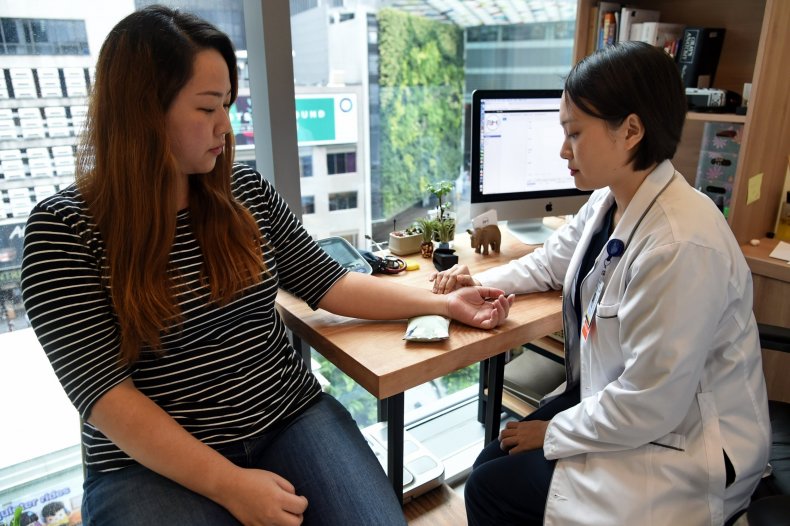 Dr. Fahd Ahmad of St. Louis Children's Hospital, told WalletHub that doctors face a challenging workplace as pressures from insurance companies create less work autonomy. Doctors also are faced with burnout and high educational costs.
Still, many choose to take on that debt. According to U.S. News & World Report last month, the average amount of debt accumulated by medical school graduates in 2017 was $191,000.
The Bureau of Labor Statistics estimates job growth for physicians is 13 percent from 2016 to 2026. In 2016, median pay for doctors was at least $208,000 per year, or roughly $100 an hour.