The Best Animated Movies Ever Made, According to Critics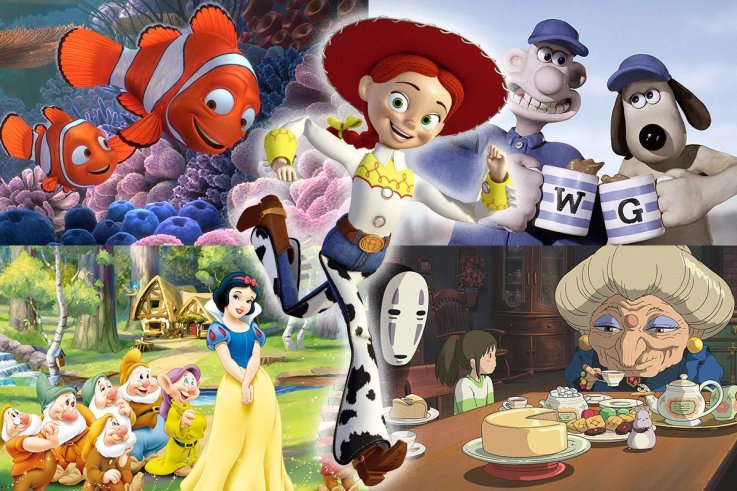 In June, Indiewire reported Disney was closing one of its three animation studios, laying off 75 staff and canning an upcoming release in the process. But what does that mean for the future of animation?
Probably not that much, as it turns out. In the same month, Pixar's Incredibles 2 earned $180 million during its first weekend at the box office, breaking records for an animated film. It's expected to become the highest-grossing animation of all time.
The success of Incredibles 2 must have had the industry breathing a sigh of relief. But although the film is a financial success, how do critics feel about it?
Aggregation website Metacritic has compiled a list of the animated movies that were best received by critics. The website translates each review given to a film into a score, which is weighted depending on the critic's fame and stature. The total number of reviews a film receives also affects its final score.
Walt Disney Productions, which has been releasing feature-length animations since 1937, understandably dominates the list with 20 films. Twelve of these were made with Pixar, the animation company that shot to fame in 1995 with the release of Toy Story and which was bought by Disney in 2006.
Rivaling Pixar's twelve films is the Japanese company Studio Ghibli. The company was partly founded by legendary animator Hayao Miyazaki, who directed a number of the studio's hits including My Neighbor Totoro and Princess Mononoke.
Miyazaki retired in 2013, but has since announced he is working on another film, How Do You Live? , due for release around the 2020 mark. He expects it will be his last movie, and it's hotly anticipated.
Cartoon Saloon, a relatively new Irish animation studio that opened in 1999, has managed to place all three of their feature-length releases in the top 100. Aardman Animations, the British studio known for their Wallace and Gromit series, also places three movies in the list.
Read more: The 100 Best Films of All Time, According to Critics
The top six films include a hand-drawn 1930s classic from Walt Disney, an anime feature from Studio Ghibli, a computer-assisted 1990s Disney fairytale, and three computer-animated Pixar films. But which film claims the number one spot? Join us to find out.