11 Baby Products That Parents Swear by to Help Sleepless Nights
Making sure your baby sleeps through the night is one of the toughest challenges many parents face.
If your baby gets a good night's sleep, then hopefully that should mean that you do too.
There are a plethora of products designed to help babies get a more restful sleep, but which ones are actually worth it?
Newsweek has selected 11 cult products that parents love and swear by.
The Best Products To Help Your Baby Sleep
1. Munchkin Lulla-Vibe Vibrating Mattress Pad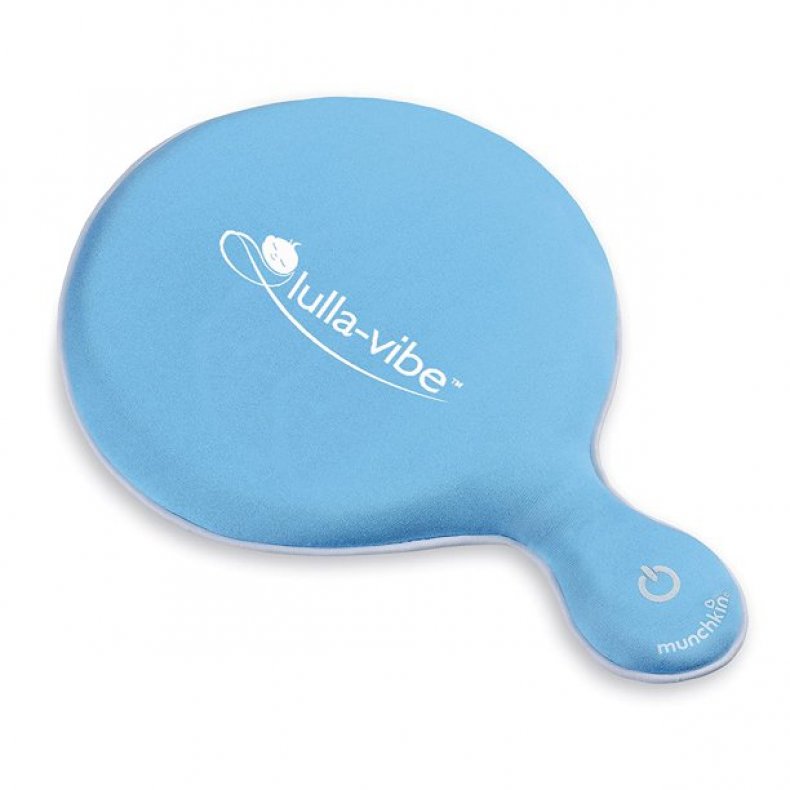 This vibrating mattress pad is ideal for bedtime or nap time, and it's portable so it's perfect for when you're on the go.
It has two speeds and turns off gradually after 30 minutes so as not to abruptly wake your baby up.
Price: £28.72
2. Berest Honey Bear Baby Sleep Soother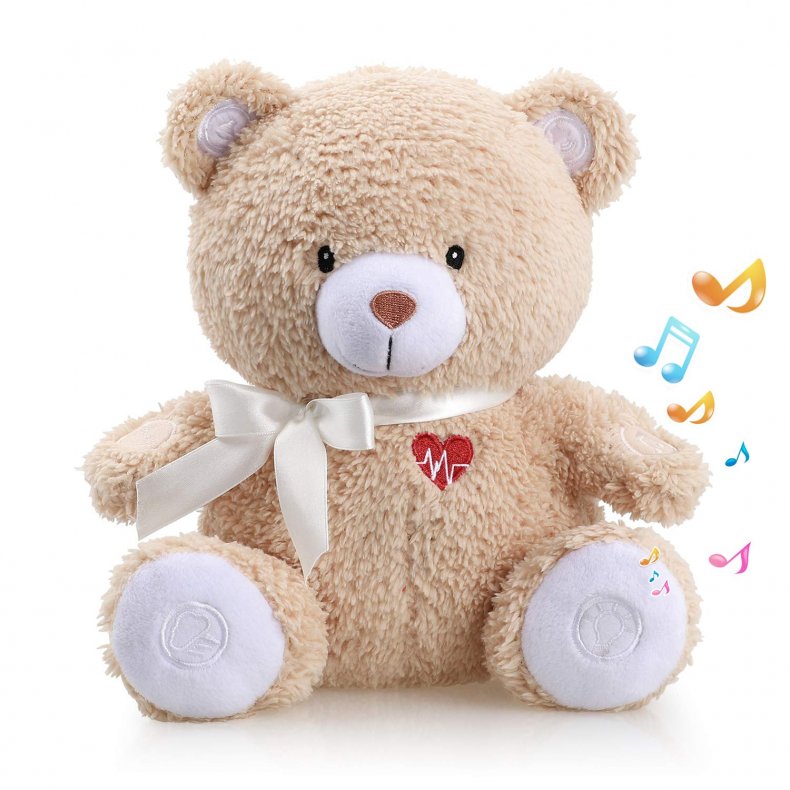 Suitable from birth, this teddy can play an array of calming sounds to help your baby sleep, including lullabies, white noise, rainfall and a heartbeat to replicate the feeling of being in the womb.
It comes with a cry sensor that listens out for your baby stirring and activates the soothing noises to help them get back to sleep.
The bear can be put on a timer and there is also a gentle night light in the bear's tummy.
Price: $32.99
3. Baby Merlin's Cotton Magic Sleepsuit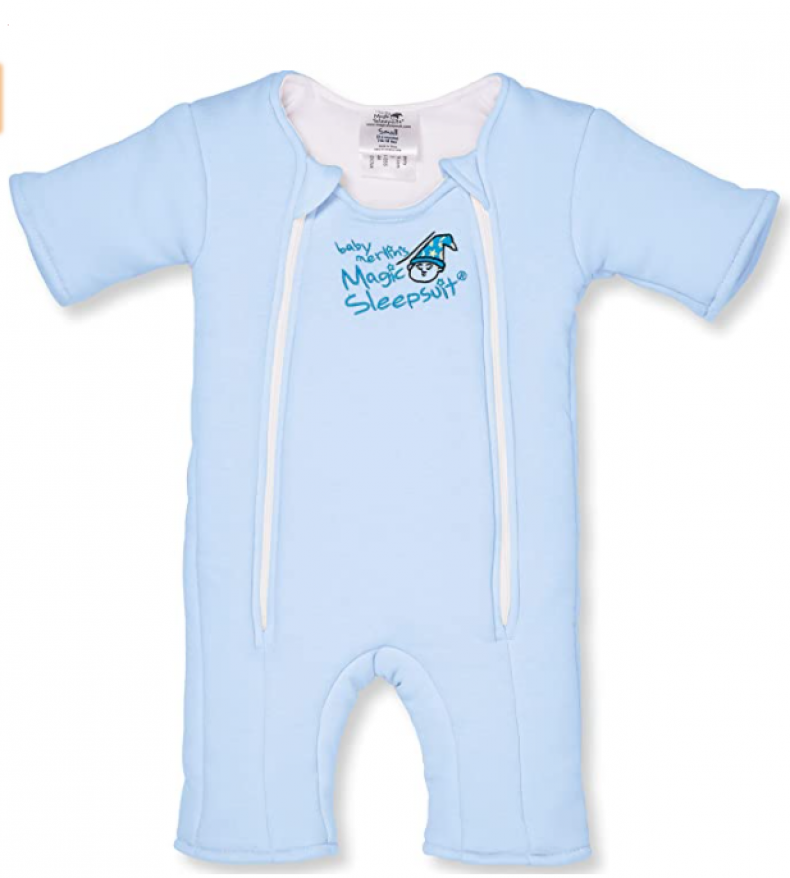 For babies transitioning from swaddling, this sleepsuit was designed by a mom of four and is a pediatric physical sleepsuit to help them feel secure in their crib.
One parent called it "magic" in an Amazon review while another wrote that their baby slept for six hours straight the first night they used it.
Price: £39.95
4. SNOO Smart Sleeper Bassinet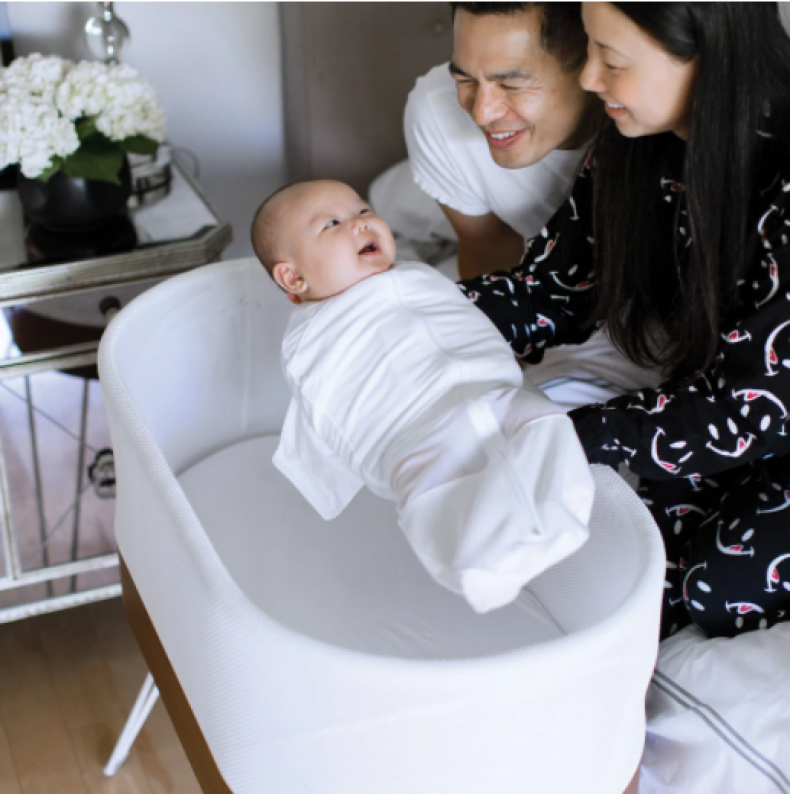 Created by pediatrician and author of The Happiest Baby on the Block, Dr. Harvey Karp, the SNOO is the only bed to meet the American Academy of Pediatrics' back sleeping recommendation.
The smart bed responds to your baby's fussing to gently rock them back to sleep, and prevents them from rolling into unsafe sleeping positions.
It can be controlled via an app which also delivers detailed reports on your baby's sleeping patterns.
One parent wrote in a review: "I can't believe how much easier it makes life, I'm legitimately mad I didn't get it earlier."
Price: $1,595.00
5. Oilogic Slumber & Sleep Baby Safe Essential Oil Vapor Bath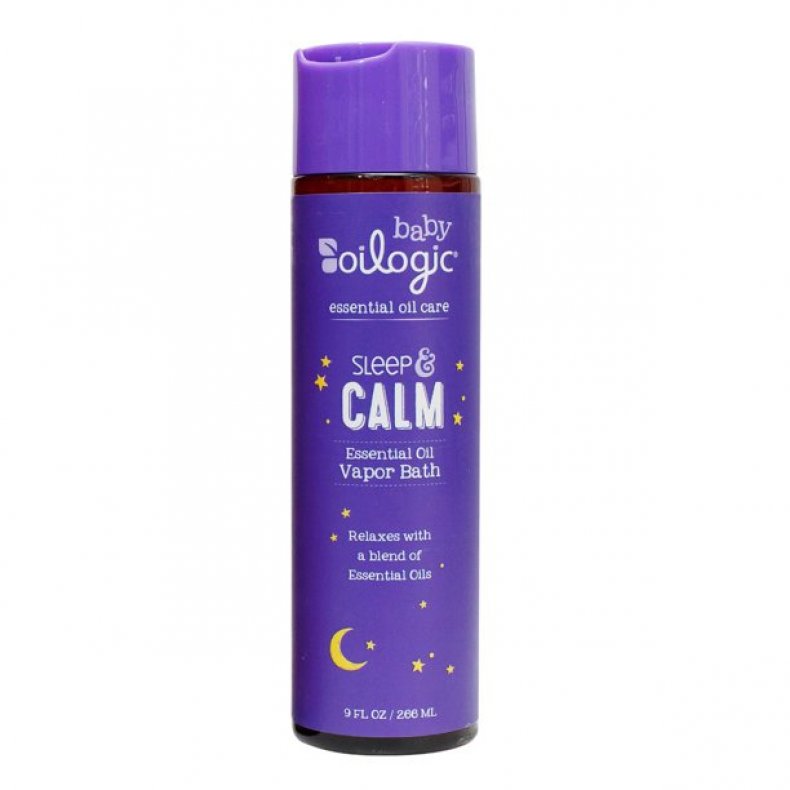 Help get your baby ready for bedtime with a bath using this blend of lavender, chamomile, mandarin, orange, grapefruit and bergamot oils.
One parent reviewing it online said: "I purchased this product for my daughter's night time bath. When we first tried it, she was so relaxed. She went to bed within the hour."
Price: $5.97
6. Fisher-Price Soothe 'n Snuggle Otter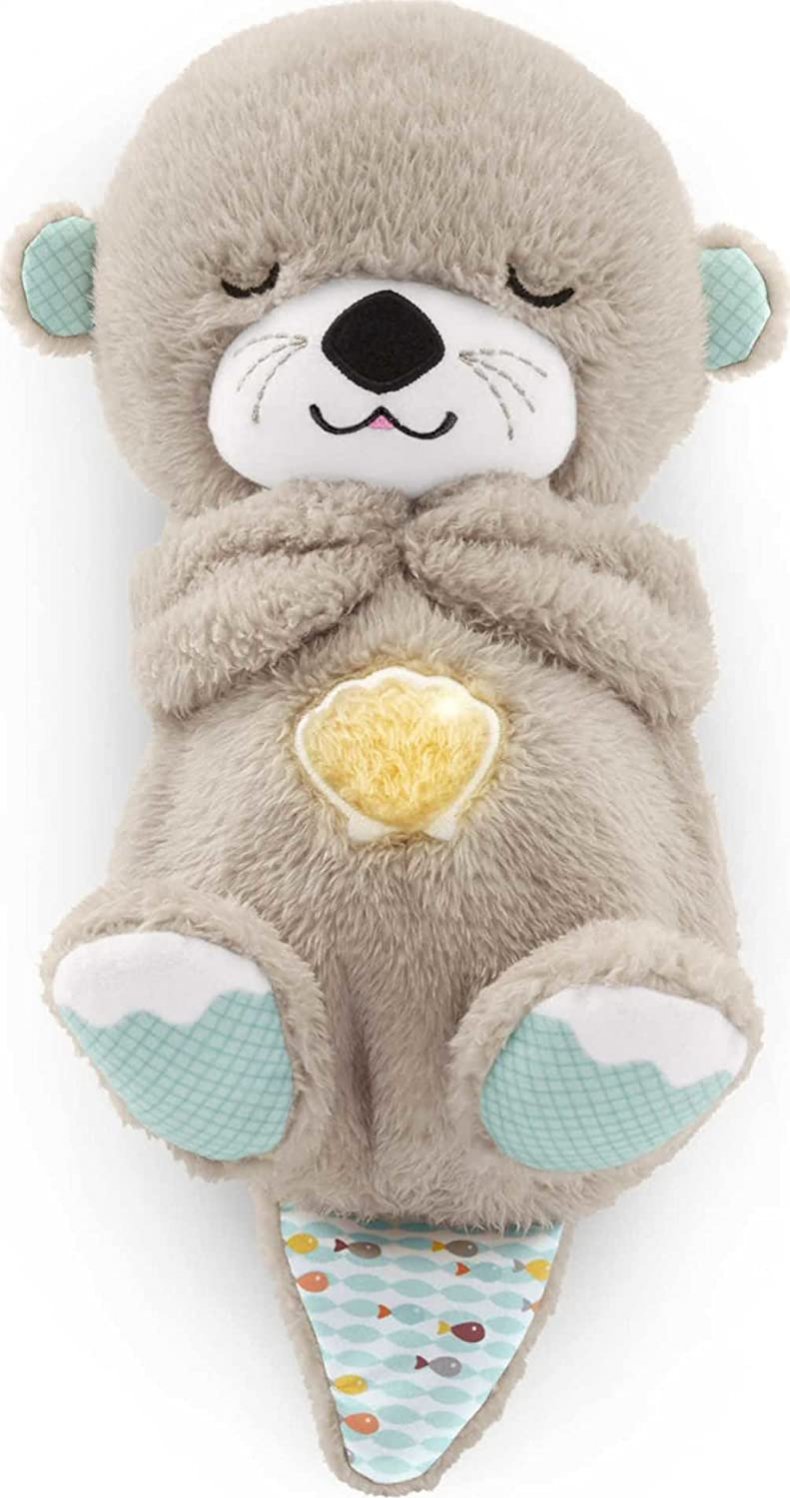 This cuddly toy is suitable for babies from birth and plays music or soothing sounds including white noise, womb, snoring or heartbeat sounds to help your little one sleep.
It has a soft light and gentle breathing motion.
"Our newborn loves this otter; she watches it until she falls asleep," one parent wrote in a review.
Price: $39.99
7. VTech BC8211 Myla the Monkey Baby Sleep Soother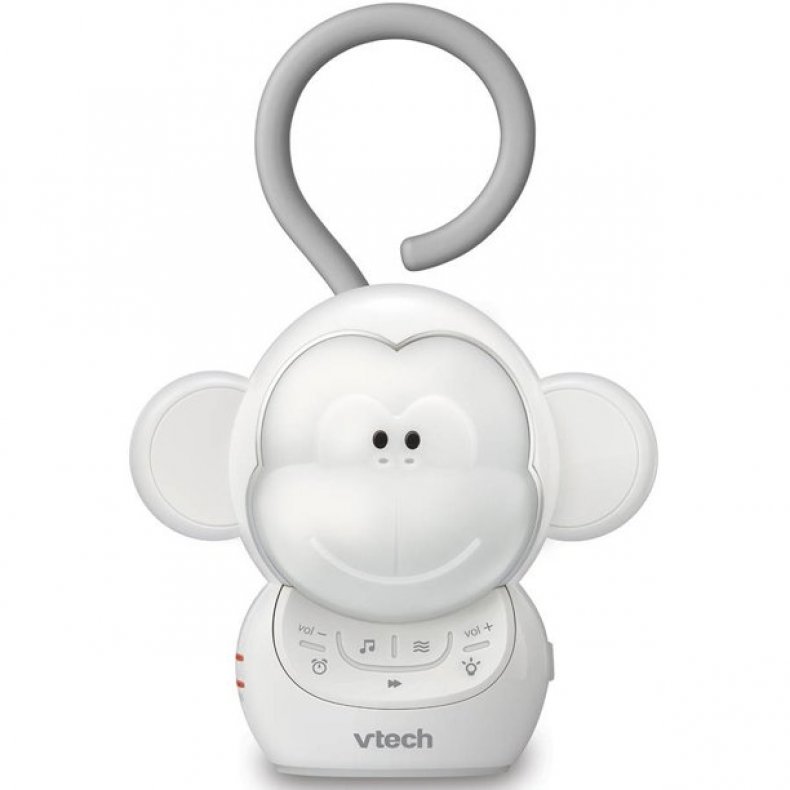 This rechargeable portable soother comes with a hook that can be clip on to your crib or stroller so it's perfect for bedtime or naptime.
The monkey's face has a soft light and it plays five lullabies and five soothing sounds.
One Walmart customer wrote that it works so well, they've bought a second one to have as a back-up.
Price: $19.94
8. Sleepea 5-Second Baby Swaddle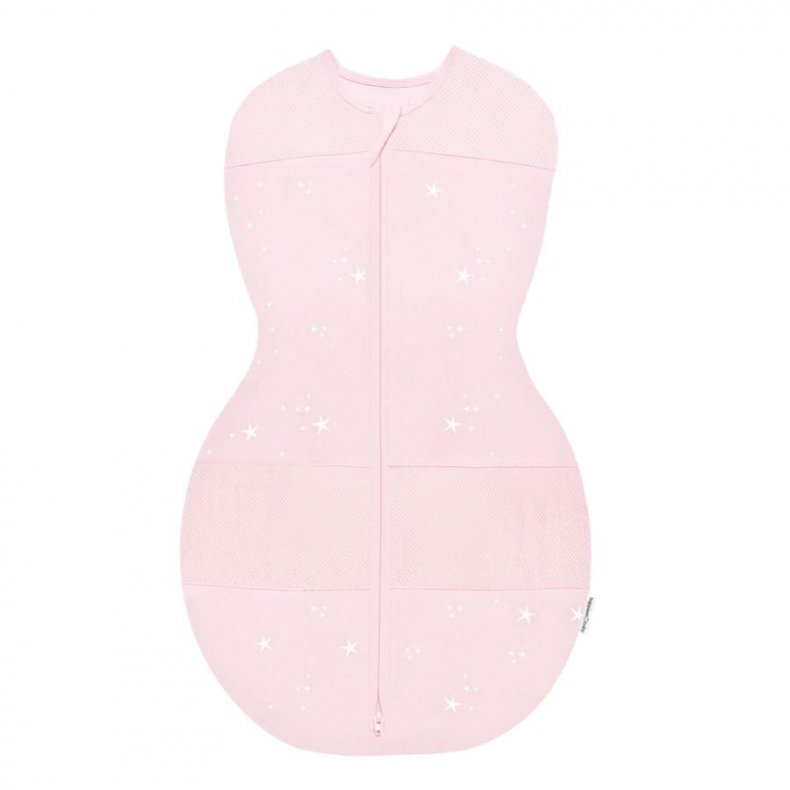 Another product created by Dr. Karp, this 100% cotton swaddle boasts inner arm bands and a leg flap to ensure even the most wriggly babies can't unswaddle themselves.
"This swaddle is the only one that we've found that works to keep her feeling safe enough to sleep alone," one parent wrote in a review.
Price: $32.95
9. FridaBaby Natural Sleep Vapor Bath Drops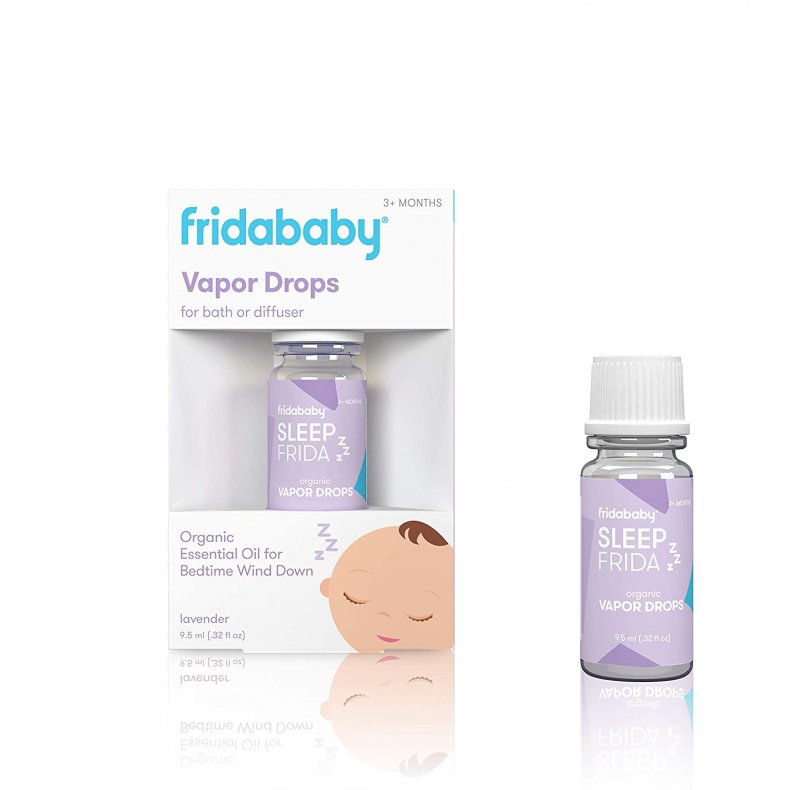 These lavender essential oil drops can either be used in a bath for bedtime, or in a diffuser in your nursery.
One Amazon customer called them a "must have."
Price: $9.99
10. Fisher-Price Hoppy Dreams Soother & Sleep Trainer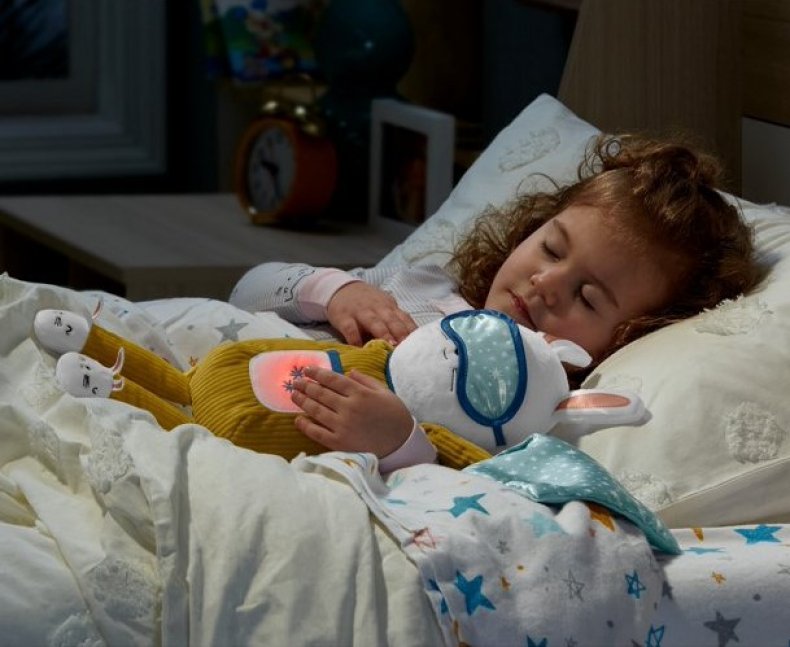 For older babies aged 18 months and up, this plus rabbit will help them get into a regular sleep routine.
It lights up and plays different sounds to help your little one go to sleep and wake up for a new day with all settings controlled by you through an app.
Price: $38.49
11. Lambs & Ivy Jungle Safari Musical Baby Crib Mobile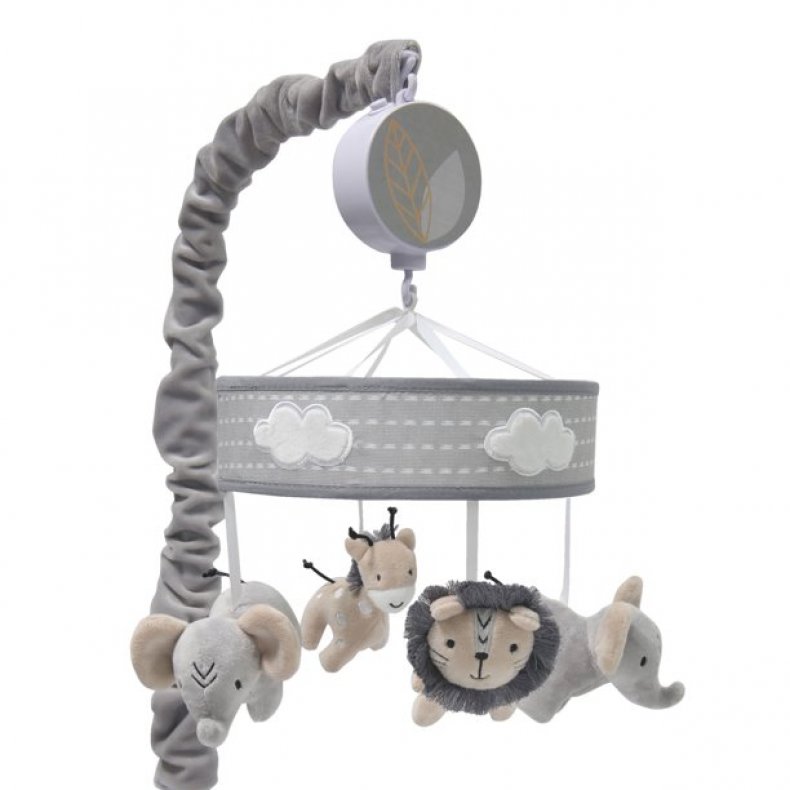 This classic mobile plays traditional songs as cute animals spin above to help your baby drift off.
It plays music for 20 minutes before timing out to help keep them asleep.
Price: $46.99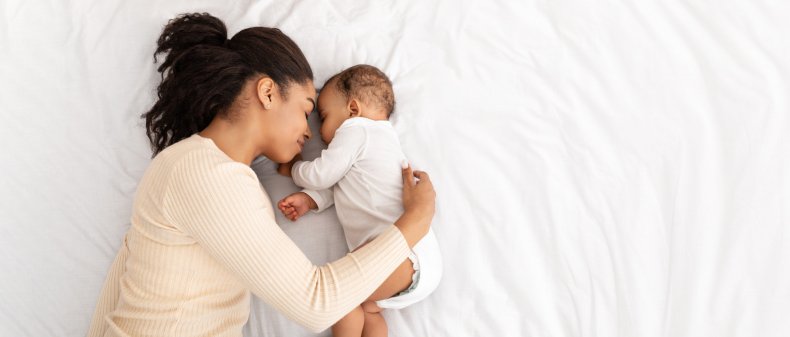 Newsweek may earn a commission from links on this page, but we only recommend products we back. We participate in various affiliate marketing programs, which means we may get paid commissions on editorially chosen products purchased through our links to retailer sites. Prices are correct at the time of writing this article.