As BBC Three Moves Online, Here's Five of the Channel's Best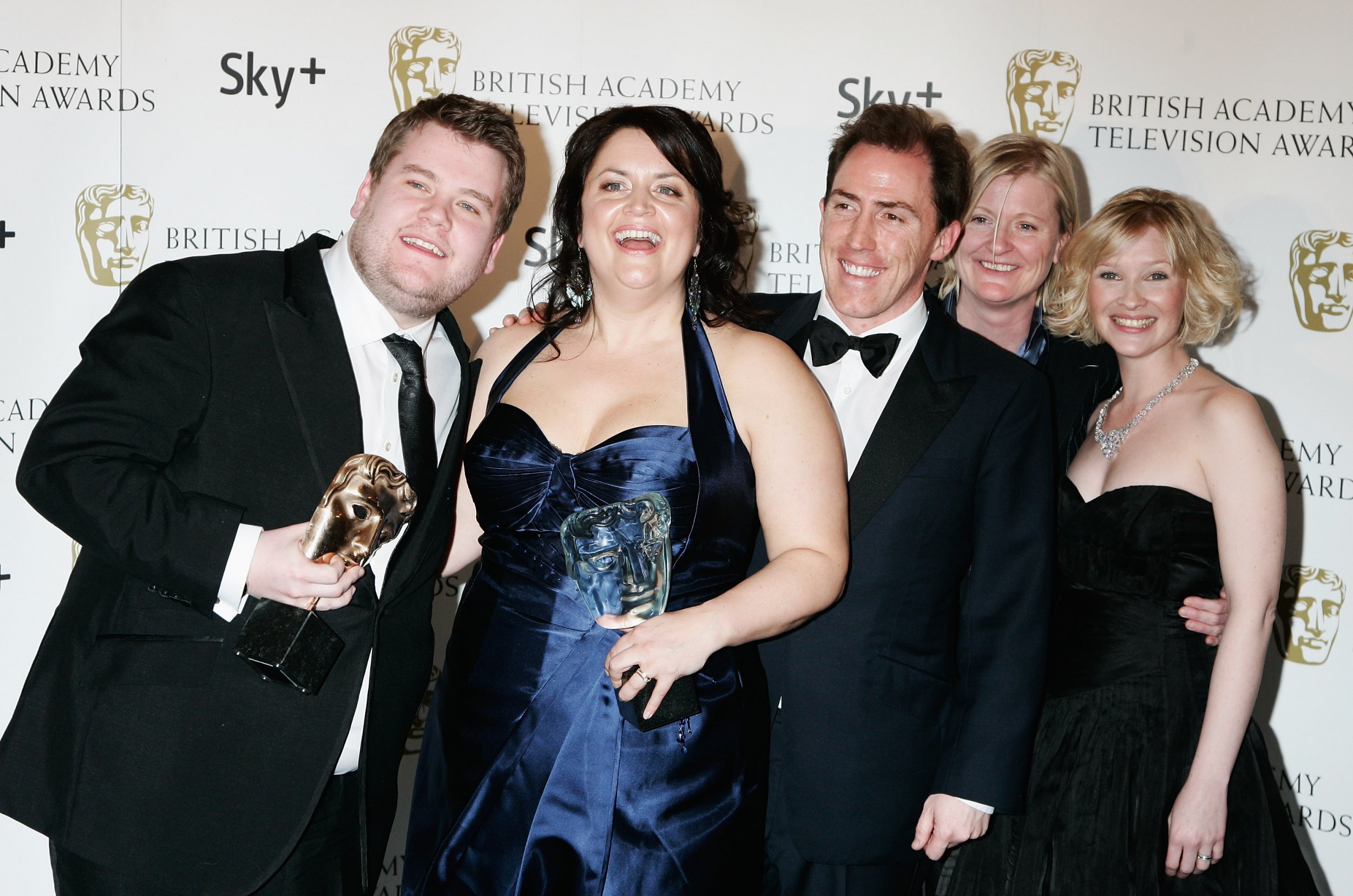 BBC Three bowed out from TV broadcasting on Tuesday as the channel prepares to go online only.
The plans to move to an online-only channel were proposed in 2014 and approved in November 2015 by the BBC Trust, citing evidence that younger people are watching more online, and less traditional, television. BBC Three's target audience is 16- to-24-year-olds.
The move did spark controversy, however, prompting a Save BBC Three campaign that gathered more than 300,000 signatures, albeit in vain. BBC Three now moves into a crowded online marketplace, with giants such as Netflix and Amazon Prime already having established online audiences.
At this momentous juncture for U.K. broadcasting, Newsweek casts an eye over five gems BBC Three has given to the world.
1. Gavin & Stacey
BBC Three's signature and most successful program, Gavin & Stacey follows the long-distance relationship of an Essex lad and a Welsh country bumpkin. The show was written by James Corden and Ruth Jones and boosted the former's career in particular—Corden now hosts U.S. chat show The Late Late Show. BBC Three signed off on Tuesday by replaying the first-ever episode of the romantic sitcom.
2. Little Britain
It's hard to imagine British television without David Walliams and Matt Lucas. The ubiquitous pair came together on Little Britain, first broadcast on BBC Radio 4 in 2000 but best known for its TV incarnation on BBC Three starting in 2003. The show satirizes aspects of British culture, with stand-out characters including Daffyd, a Welshman committed to being the only gay in his village, and teenage delinquent Vicky Pollard, a symbol of all that is troubling about British youth culture. The show also spawned a U.S. version, Little Britain USA, which saw the cast try their luck across the pond.
3. Don't Tell the Bride
Every woman dreams of her ideal wedding day. This reality show, which first aired on BBC Three in 2007, hands responsibility for every last detail of that day—from the wedding dress to the guestlist—to the groom. Varying degrees of haplessness ensue, with highlights including one sports-mad groom having his bride wear football boots instead of heels and another ambitious groom deciding to hold their wedding at the local swimming pool where the pair met—underwater.
4. The Mighty Boosh
Possibly the strangest show to grace BBC Three, The Mighty Boosh pitted Noel Fielding and Julian Barratt together in a musical comedy, in which the two leads interact with mythical monsters and talking animals. The show gave the world "crimping," an a cappella style rap that makes little sense but carries a good beat.
5. Bad Education
This sitcom stars Jack Whitehall as a young upper-class schoolteacher in a rundown school in Watford, southeast England. The show ran for three series on BBC Three and even spawned a feature-length 2015 film, imaginatively titled The Bad Education Movie.