Ranked: 25 Best Beaches in the U.S. According to TripAdvisor Users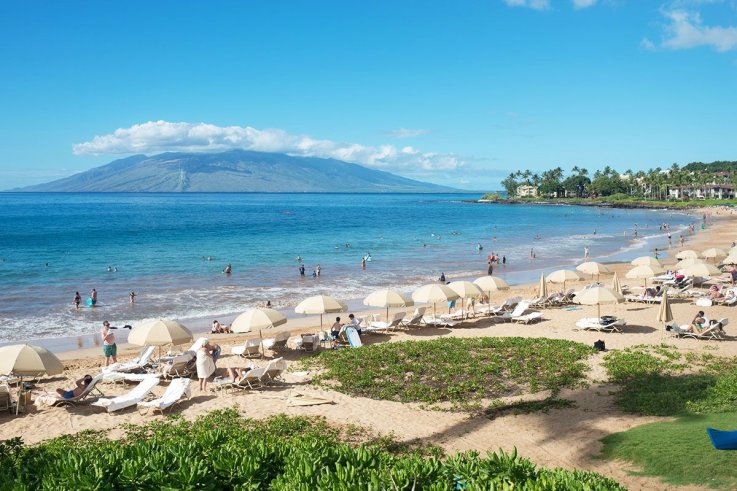 Getty Images
17. Wailea Beach – Wailea, Hawaii
Recent TripAdvisor review: "This is such a relaxing beach, I would've stayed there the whole day if I had the chance. The sand was so soft, almost like brown sugar. I seriously couldn't stop feeling how soft it was - it was almost therapeutic. The views were amazing with cliffs on one side and a mountain on the other. There was a parking lot specifically for the beach. Washing stations and bathrooms were available."
Helpful tips: Great for snorkeling.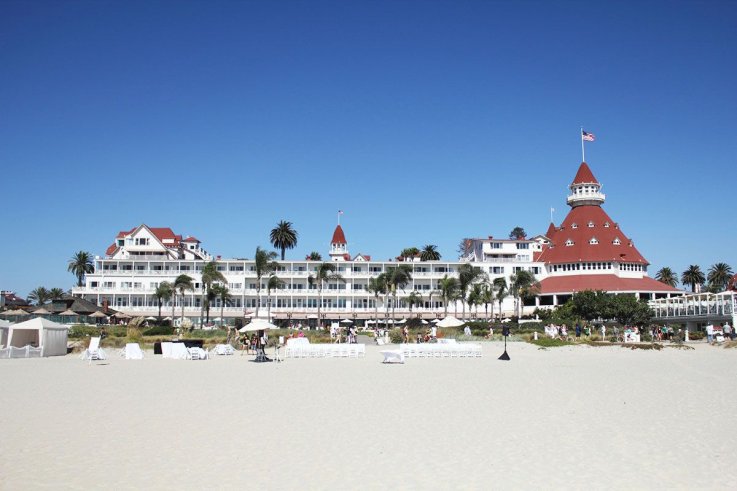 Getty Images
16. Coronado Beach – Coronado, California
Recent TripAdvisor review: "Miles and miles of public beach with no admission fee. The sand is clean and scattered with shells. One section is a dog park where you can watch dogs playing. Nice restrooms. We enjoyed walking along the shore."
Helpful tips: Popular surfing beach with gold flecks in the sand.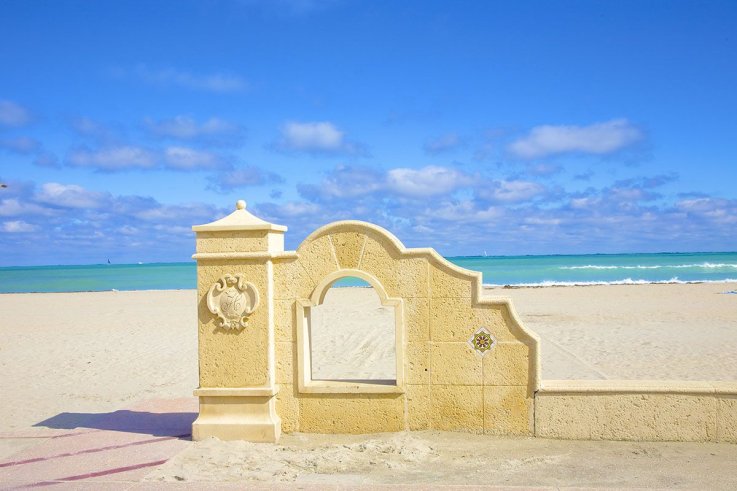 Getty Images
15. Hollywood Beach – Hollywood, Florida
Recent TripAdvisor review: "Our family really enjoyed Hollywood Beach. Safe, friendly, and clean. There are areas to rinse off your feet, toys, etc., at each entrance to the beach. Beautiful boardwalk to walk along when you need a break from the sun. There are also cabanas, beds, chairs, and umbrellas to rent right on the beachfront. You can ask for food and alcoholic beverages in plastic cups to-go and have them right on the beach."
Helpful tips: For a break from the sand, rent a bike for a ride on the boardwalk.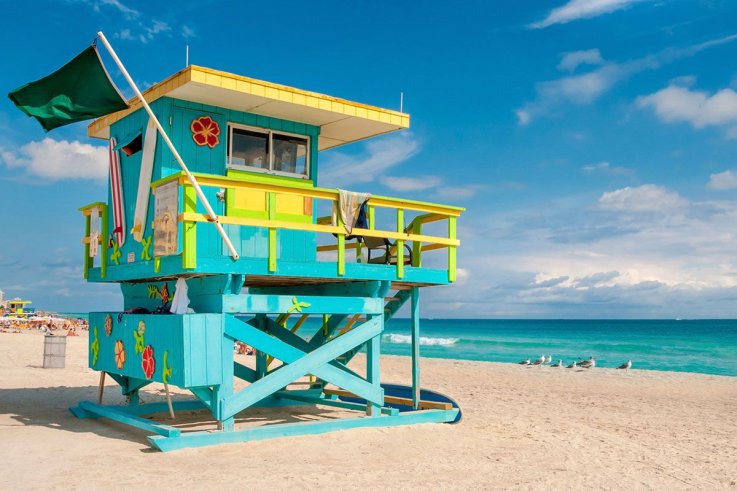 Getty Images
14. South Beach – Miami Beach, Florida
Recent TripAdvisor review: "We loved it—especially the Art Deco and stunning restored buildings at South Beach. The beach is fabulous, good swimming and good lazing in the sun on the sun-beds with umbrellas. Enjoyed the choice of restaurants along South Beach, but our favorite is the Villa Casa Casuarina, the former home of the adored Italian fashion designer Gianni Versace."
Helpful tips: The area is known for its hip clubs, wild nightlife, excellent restaurants.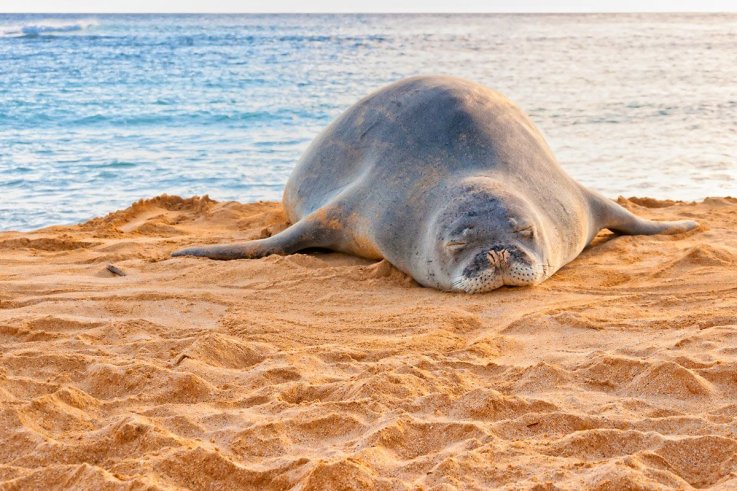 Getty Images
13. Poipu Beach Park – Poipu, Hawaii
Recent TripAdvisor review: "Perfect sand, nice ledge about 10 feet from the shore line. There are sections that have either rock or coral that can make it a challenge to stand but those areas are small. The sunsets from this beach are absolutely stunning. Best on the island hands down!"
Helpful tips: Some of Kauai's best snorkeling.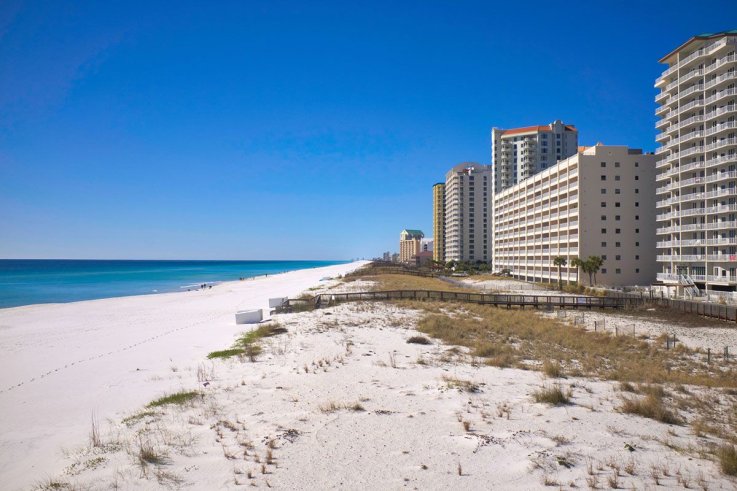 Getty Images
12. Navarre Beach – Navarre, Florida
Recent TripAdvisor review: "We visited Navarre Beach after stumbling upon it, one of the best well-kept vacations secrets in the U.S. The beaches are white powder, the water looks like the Bahamas and the locals are chill and friendly. Great restaurants, hotels on the ocean and overall feel. We'll be back!"
Helpful tips: A beach for solitude and simplicity, along with the longest pier in Florida.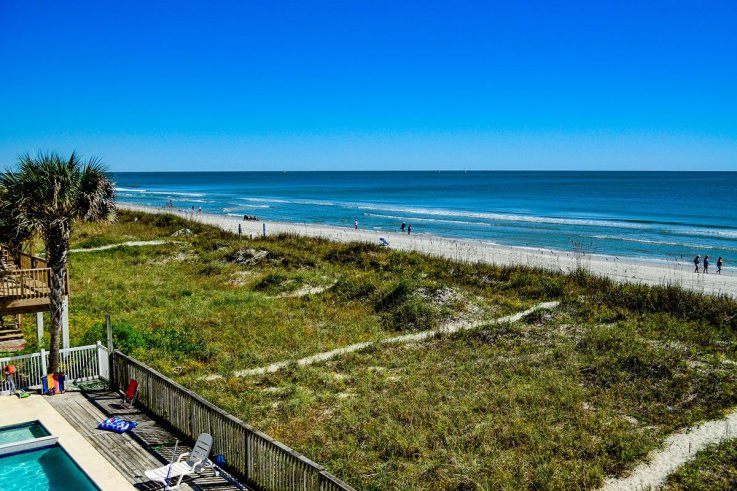 Getty Images
11. Cherry Grove Beach – North Myrtle Beach, South Carolina
Recent TripAdvisor review: "Most likely to not be crowded, best chances of free parking, more shells, lots of beach showers, toilet access—and the same great ocean as Myrtle Beach. As locals, this is where our family goes most often when we go to the beach."
Helpful tips: Look for shark teeth.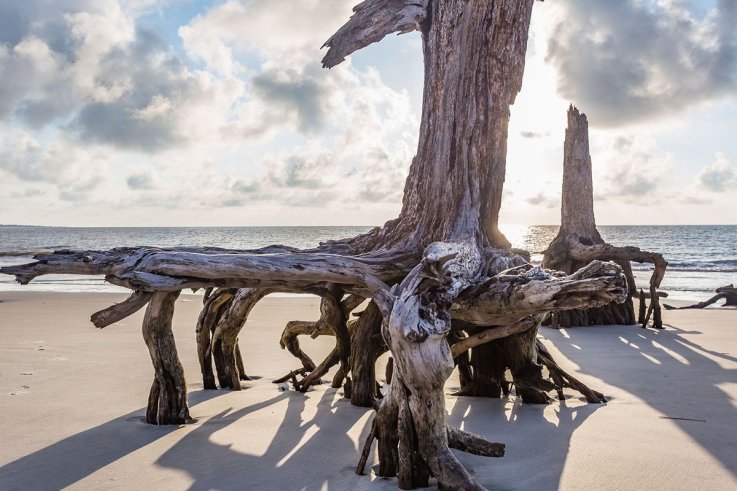 Getty Images
10. Driftwood Beach – Jekyll Island, Georgia
Recent TripAdvisor review: "This is a wonder of nature. To sit on one of the fallen branches of what was once a huge tree is so relaxing as you listen to the water and watch the waves. It can be tricky out here though and one has to be careful of the tide schedule."
Helpful tips: Bring a camera instead of a beach towel.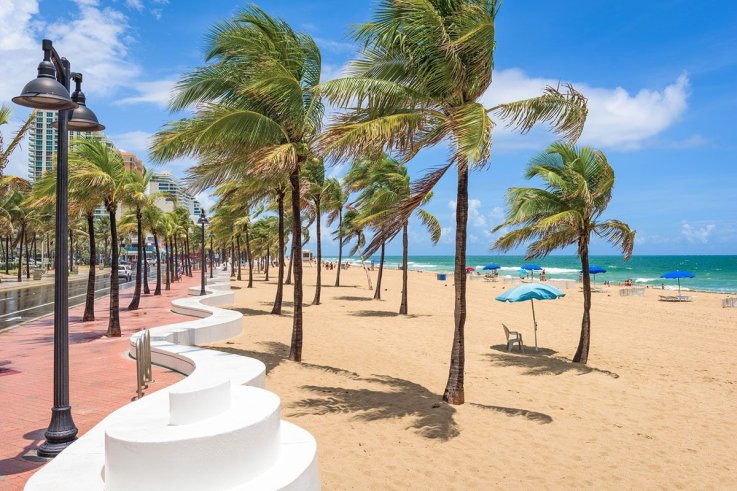 Getty Images
9. Fort Lauderdale Beach – Fort Lauderdale, Florida
Recent TripAdvisor review: "Stretching more than 5 miles, the Fort Lauderdale beach offers something for everyone, from the fast life of the fit and fabulous to the more traditional sand castle fun of families with little kids. The central point of the beach has old traditional joints like the Elbow Room and Drunken Taco with more up-to-date and gourmet options from Asian fusion to Italian. As you head south, larger beaches and family-friendly areas for the kids to splash around and be loud."
Helpful tips: Arrive early to grab shade under a palm tree.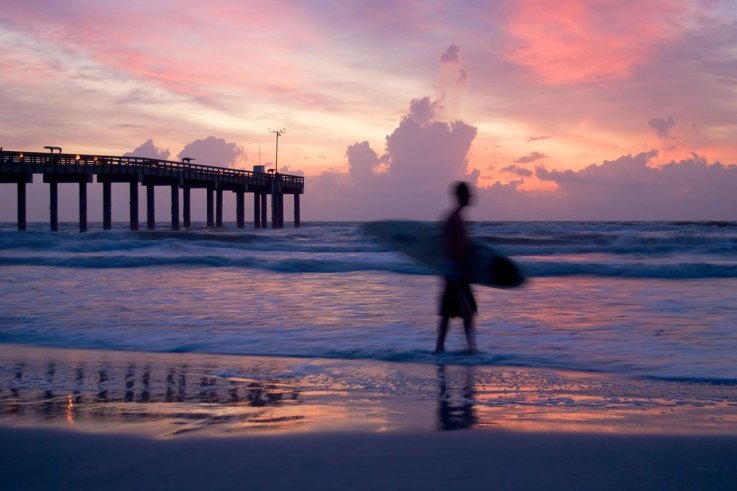 Getty Images
8. St. Augustine Beach – Saint Augustine Beach, Florida
Recent TripAdvisor review: "Loved walking the beach for miles in search of shells. Easy public access from numerous points. Public parking was free. The expanse of the beach seemed to be an endless expanse. We walked three miles round-trip search for shells, watching sea birds, people watching and chatting with fellow travelers. It was a sweet treat."
Helpful tips: Dog friendly with white sand dunes.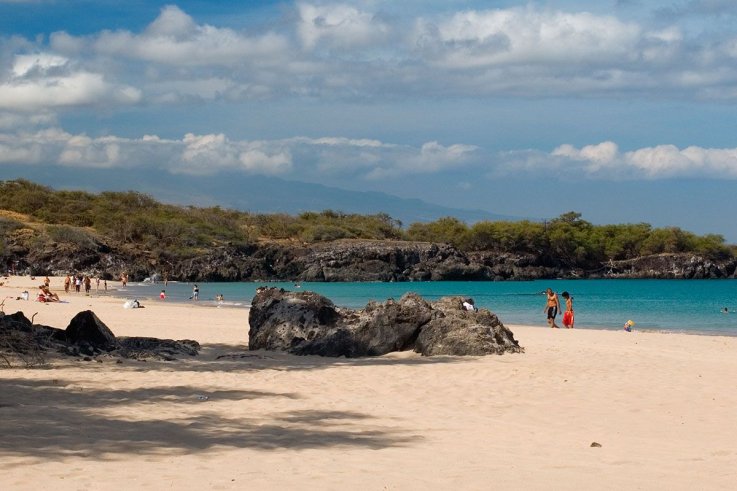 Getty Images
7. Hapuna Beach State Recreation Area – Puako, Hawaii
Recent TripAdvisor review: "A big golden beach in the northwest part of the island. As Hawaiian beaches go, this one was long with plenty of soft sand that made it great for walking and watching the waves. Also, there is a path at the end of the beach that runs along the lava rocky shore which makes for a nice hike if you are wearing sturdy closed toe shoes. All in all a beautiful park and beach."
Helpful tips: One of the nicest sand beaches on the Kohala coast.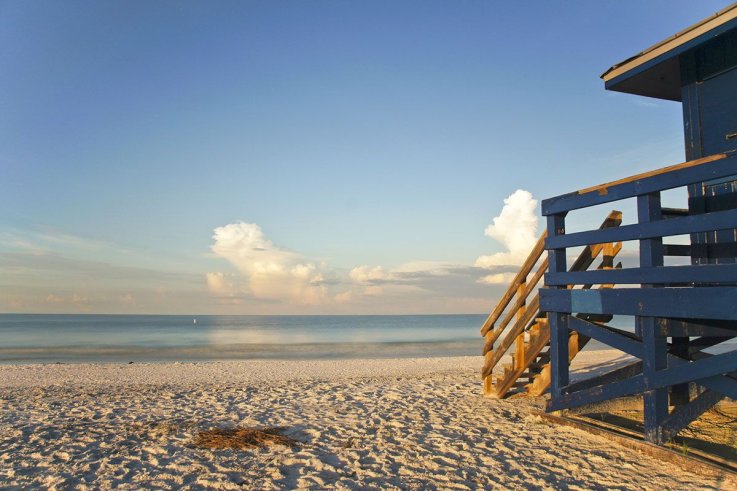 Getty Images
6. Siesta Beach – Siesta Key, Florida
Recent TripAdvisor review: "If you want to hit a great beach with plenty of room, you found it. There are chairs and umbrellas available to rent, a place to get food and drinks (even adult ones), bathrooms, showers, volleyball, parasailing, and plenty of activities. We were able to throw the football with the kids without worrying about hitting anyone or running into anyone. Beautiful view."
Helpful tips: Public swimming beach known for its clean, hard-packed sand.