Ranked: 25 Best Beaches in the U.S. According to TripAdvisor Users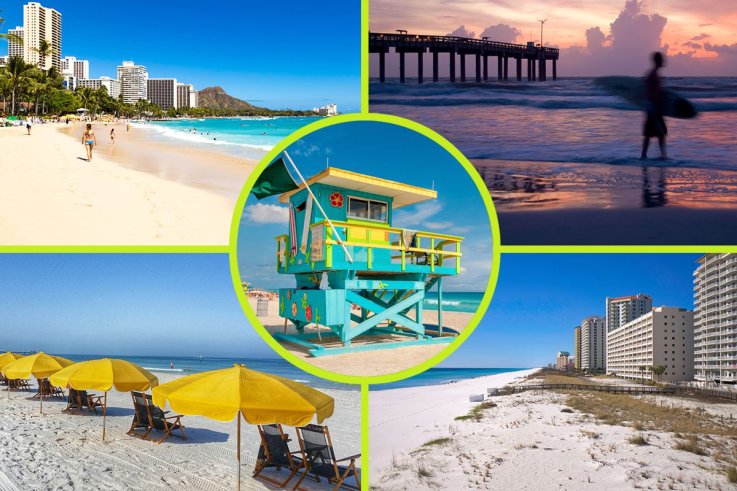 A Florida seaside resort has been named America's best beach for the second year in a row in TripAdvisor's annual Travelers' Choice awards.
Clearwater Beach in Clearwater, Florida, is located on the Gulf of Mexico, and known for its 2.5-mile stretch of soft, white sand. The beach enjoys warm temperatures year-round, and is popular with paddle boarders and parasailers. It is a half hour drive from Tampa.
Florida beaches did well in the travel review website's 2019 U.S. beach rankings. Some 40 percent of the top 25 beaches were in Florida. The state's Panama City Beach came in at third place, followed by St. Pete Beach and Pensacola Beach.
"Clearwater Beach continues to be one of the best beaches in the world, and it's special to have the millions who make up the TripAdvisor community reaffirm that it truly is the number one beach in America for the second-straight year," said Leroy Bridges, vice president of digital and communications for Visit St. Pete/Clearwater.
Award winners were calculated by TripAdvisor, who looked at the quantity and quality of traveler reviews and ratings for beaches on the review site over a 12-month period.
Although Florida dominated the list, the Aloha State also did well—almost 30 percent of the top 25 are in Hawaii. Ka'anapali Beach in Lahaina, Hawaii, nabbed second place. Located on the west coast of the island of Maui, Ka'anapali Beach was once a retreat for the royalty of Maui. The white sand beach has a daily sunset cliff-diving ceremony, a tradition popularized by Maui's revered King Kahekili in the 18th century.
Driftwood Beach in Jekyll Island, Georgia, is the only beach not in Florida or Hawaii to crack the top ten. Located on Georgia's smallest barrier island, the beach is a surreal, desertlike stretch of sand created from constant erosion on the north side of the island. Gnarled trees and driftwood emerge from the beach like sculptures, making it a popular spot for local photographers.
TripAdvisor is the world's largest travel site, with over 730 million reviews of around 8.1 million accommodations, airlines, experiences, and restaurants. These are the 25 beaches that their users have rated as the very best in America. Read more about each beach at TripAdvisor.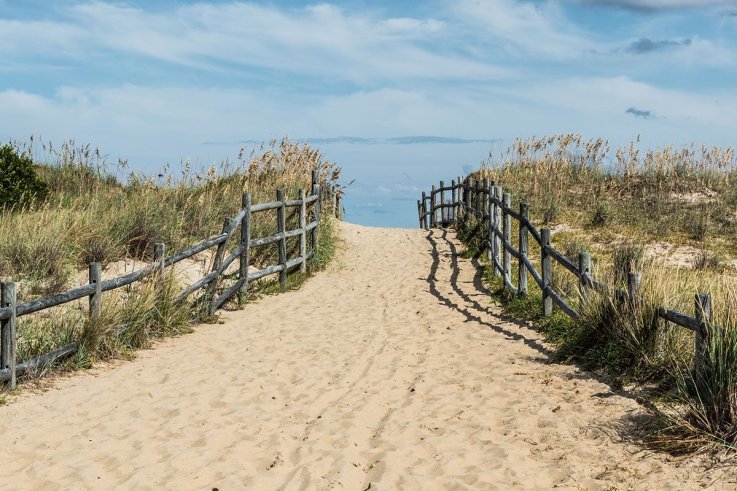 Getty Images
25. Sandbridge Beach – Virginia Beach, Virginia
Recent TripAdvisor review: "Sandbridge is a very quiet beach town. Just sand and sun. Great place for families to have low-key fun and relaxation. I find this my happy place. Will definitely come back again and again. Beach is clean."
Helpful tips: Back Bay state park is great for bike rides.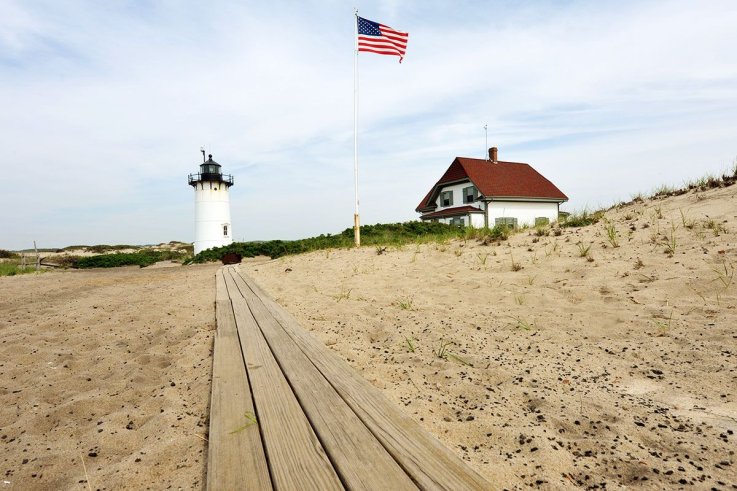 Getty Images
24. Race Point Beach – Provincetown, Massachusetts
Recent TripAdvisor review: "We have been coming to Provincetown for many years and love this beach. Great highlight of Race Point is the concession stand. Great food, drinks and evening activities. Beach and bathrooms are well kept. Easy to get to beach as there is path, good for the disabled."
Helpful tips: Watch for seals along the National Seashore and watch the sunset in the dunes.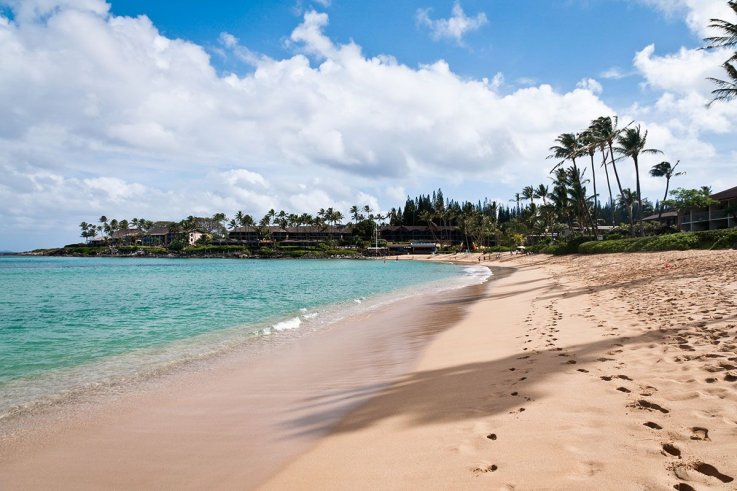 Getty Images
23. Napili Beach – Lahaina, Hawaii
Recent TripAdvisor review: "The ocean here is calmer and the beach is more private. Tons of whales jumping in the background. Some of our best sunset photos are from this beach. It is a little to the north of Ka'anapali, so more 'tropical' with more palm trees and greenery. This is a good beach for honeymooners and people with kids."
Helpful tips: Great for snorkeling.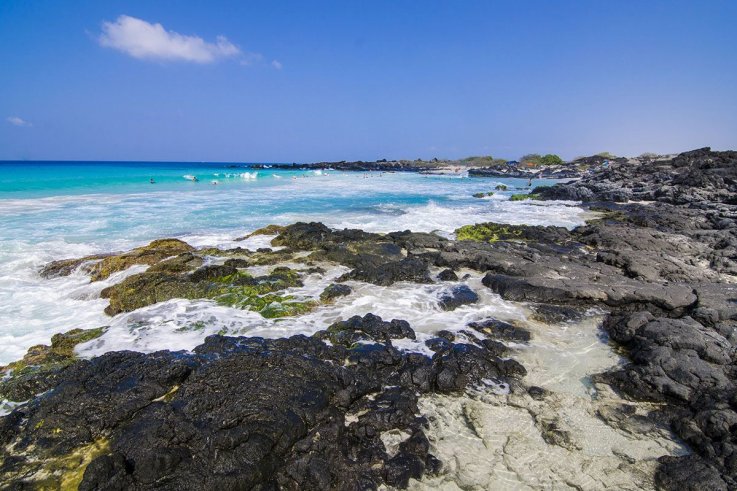 Getty Images
22. Manini'owali Beach (Kua Bay) – Kailua-Kona, Hawaii
Recent TripAdvisor review: "Favorite of locals for good boogie boarding and surfing, as well as just playing in the surf. Small beach, but nice white sands, with good places in the surrounding rockery to set up chairs, umbrellas, etc., to spend a few hours. Also a good beach for whale watching. Nice restroom facilities, plenty of parking and an outdoor shower for cleaning the sand off before getting in your car."
Helpful tips: Watch out for lava rock.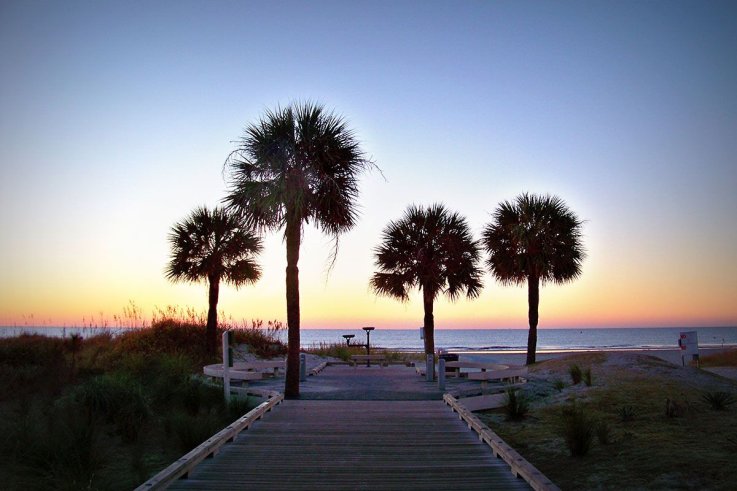 Getty Images
21. Coligny Beach – Hilton Head, South Carolina
Recent TripAdvisor review: "The sand is very firm so it's great for walking and biking. There are change rooms, washrooms, and even swings at the entrance to the beach. There is some parking but not a lot. There are stores really handy and restaurants so you can make a day of it."
Helpful tips: Check out the splash pad area for kids.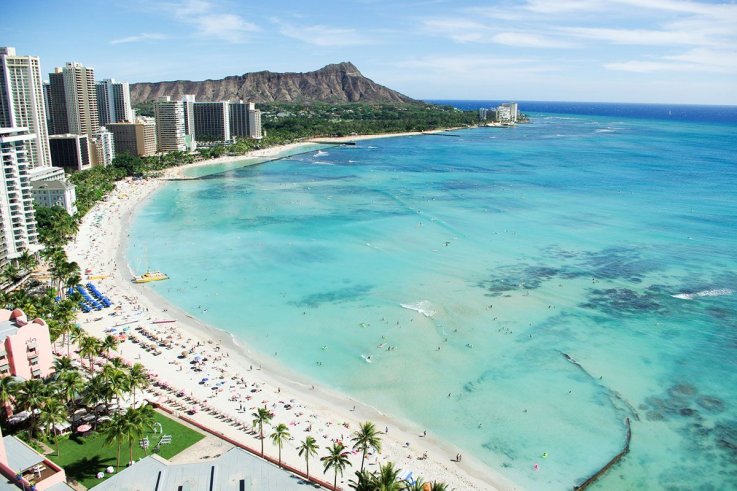 Getty Images
20. Waikiki Beach – Honolulu, Hawaii
Recent TripAdvisor review: "This stretch of beach is great to walk in the early morning or at sunset. The water is a perfect temperature any time of the day. Stand up paddle boarding, surfing and snorkeling are all doable in this area. There are areas for just the little kiddies to play safely. It's great to watch people or hang out for the day and turn a golden brown. Check with lifeguards for surf and water conditions."
Helpful tips: Jellyfish are common in the area when winds change.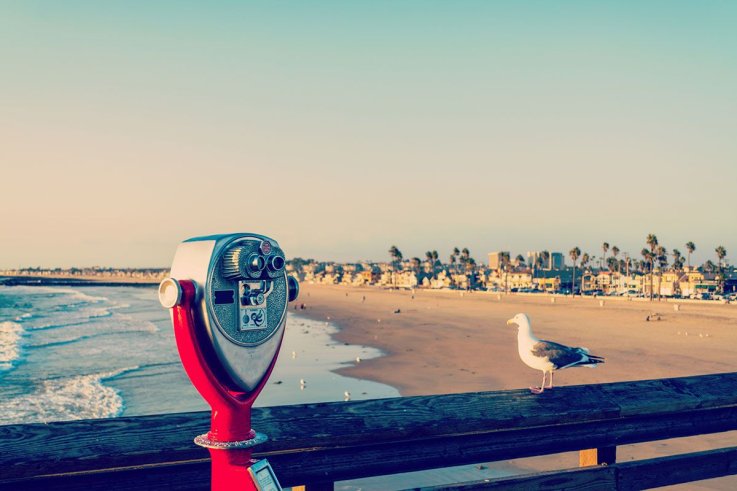 Getty Images
19. Newport Beach – Newport Beach, California
Recent TripAdvisor review: "Newport Beach is just what you would order up for a day at the beach. Soft, sandy, long beaches with nice waves in some areas for boogie boarding and/or surfing. Myriads of restaurants, shops, and rentals to make for a great day at the beach. The people-watching is great also. The biggest negative would be parking on crowded beach days."
Helpful tips: Watch for whales and dolphins.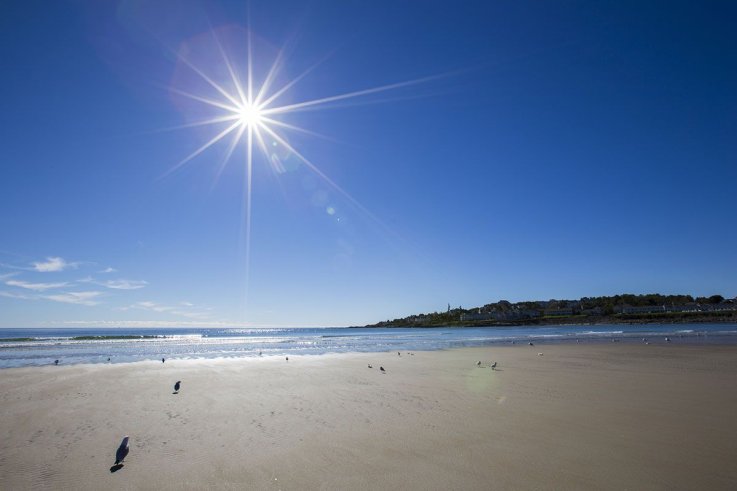 Getty Images
18. Ogunquit Beach – Ogunquit, Maine
Recent TripAdvisor review: "Perfect beach to walk as far along as you want—sand, sea, sunshine and a cooling breeze. Up to three miles of clean sand, shallow water, no rocks, beautiful waves, not to mention all the inviting restaurants along the way. Best place to unwind and catch up on life."
Helpful tips: Escape the cold water in a covered Adirondack chair.