Best Bets for NBA Tonight - Odds, Predictions & Same-Game Parlay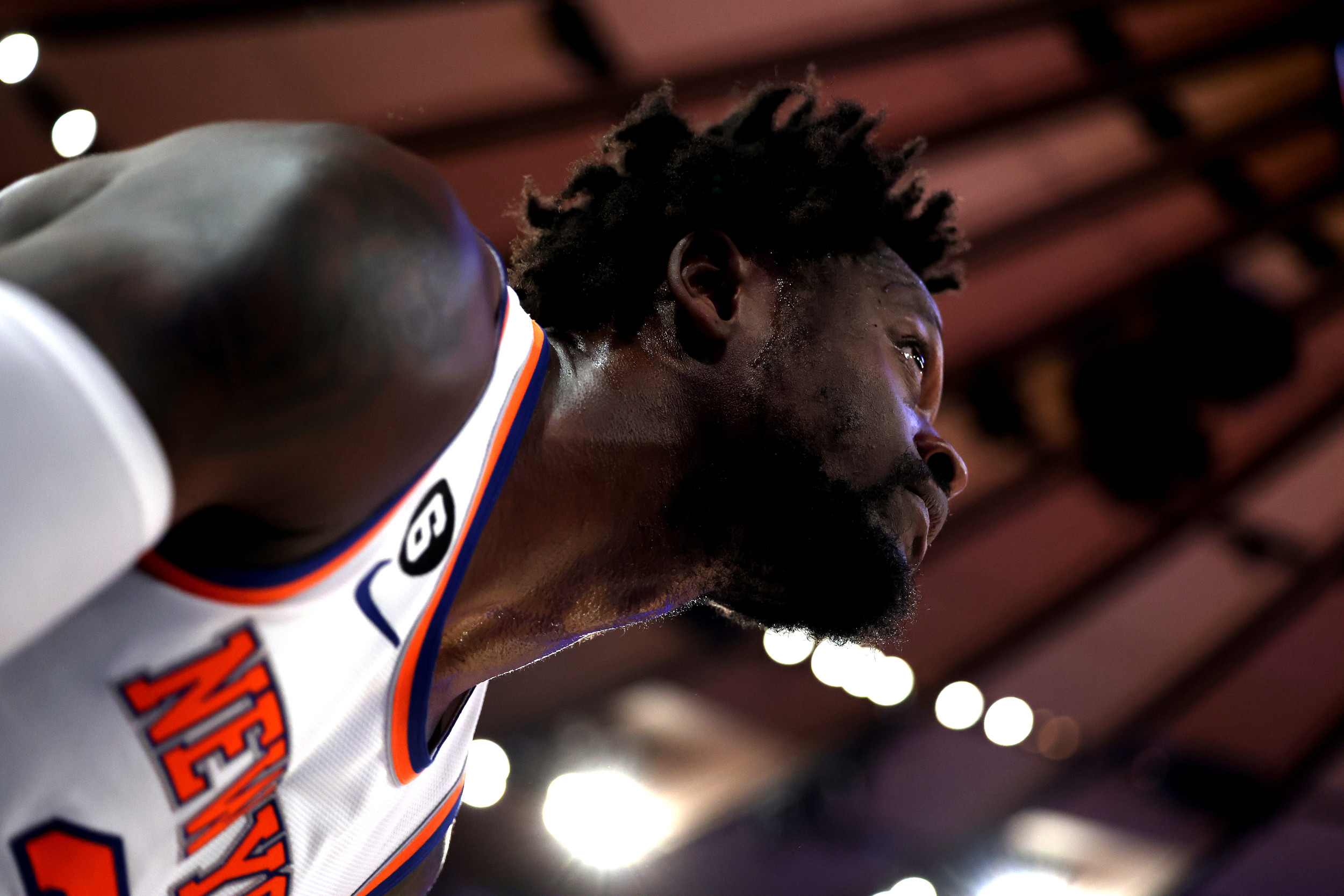 Sports Betting Dime provides exclusive sports-betting content to Newsweek, including picks, analysis, tools and sportsbook offers to help bettors get in on the action. Please wager responsibly.
Thursday brings a quietly-intriguing night of six games in the NBA, including a continuation of the Golden State/Memphis rivalry, and an interconference clash between New York and Sacramento, two teams with excellent records who are nonetheless still pleading to be taken seriously as title contenders.
The table below displays the odds (spread, moneyline, and total) for all Thursday's games. Under the table, find my best bets for the day. (All wagers are one unit unless stated otherwise.)
NBA Odds - Thursday, March 9
| | | | |
| --- | --- | --- | --- |
| Team | Spread | Moneyline | Total |
| Rockets vs. Pacers | +9.5 (-114) / -9.5 (-106) | +330 / -420 | 235 (-110o/-110u) |
| Hornets vs. Pistons | -3 (-110) / +3 (-110) | -148 / +126 | OFF |
| Jazz vs. Magic | +3.5 (-110) / -3.5 (-110) | +136 / -162 | 232 (-110o/-110u) |
| Warriors vs. Grizzlies | -2 (-110) / +2 (-110) | -130 / +110 | 235.5 (-110o/-110u) |
| Nets vs. Bucks | +12.5 (-110) / -12.5 (-110) | +610 / -900 | OFF |
| Knicks vs. Kings | +4 (-110) / -4 (-110) | +146 / -174 | OFF |
Four of the six games on Thursday's schedule have a point spread of four or fewer. The narrowest spread is found in the Golden State/Memphis matchup, where the Warriors are two-point road favorites. The biggest spread of the night is in the Brooklyn/Milwaukee game, where the Bucks are massive 12.5-point home chalk.
Pick #1: Knicks first-half moneyline (+110)
The surging Knicks (39-28, 20-12 away) had their nine-game win streak snapped in the most absurd fashion on Tuesday, blowing a 16-point halftime lead at home to Charlotte, which owns a .313 win-percentage (fourth-worst in the NBA).
New York had arguably been the best team since the All-Star break, beating the Celtics twice, along with the Hawks, Heat, Nets, Pelicans, and Wizards, climbing to fifth in the Eastern Conference in the process. They have also been one of the best road teams all year long; their 20-12 record away from home is tied for the best mark in the entire NBA.
Thursday, New York faces a Sacramento team that's taken advantage of a depleted/injury-riddled Western Conference. The Kings (38-26, 20-13 home) still sit second in the West, but their +2.7 point differential only ranks eighth in the NBA as a whole and is actually slightly worse than the Knicks' (+2.9).
New York has won three straight from the Kings, all in dominant fashion. The Knicks took a 112-99 decision at home in mid-December, while routing the Kings 116-96 (home) and 131-115 (away) last season.
With the salty taste from Tuesday's collapse still fresh in their mouths, look for Tom Thibodeau's Knicks to start fast, continuing both their strong second half of the season and their recent domination of Sacramento.
Pick #2: Warriors moneyline + Draymond Green over 7.5 rebounds (+227)
The Grizzlies (38-26, 26-5 home) have played 11 games without Ja Morant this season and are a woeful 4-7 sans their star point guard. That includes losing Sunday and Tuesday to the Clippers and Lakers, respectively, as the Murray State product stepped away from the team to deal with multiple off-court issues.
Morant will be absent again on Thursday when his Grizzlies host Steph Curry and the Warriors (34-23, 7-25 away) in Memphis.
If the Grizzlies were at full capacity, they would be sizable favorites here. They have the second-best home record in the Western Conference, while the Warriors are a horrendous 7-25 on the road this season. Even with Steph Curry back in the lineup, Golden State started its current roadtrip with setbacks at the Thunder (137-128) and Lakers (113-105). They have dropped seven straight on the road, overall, while winning five in a row at home.
But Memphis isn't just missing Morant. Brandon Clarke (10.0 PPG, 5.5 RPG) and Steven Adams (8.6 PPG, 11.5 RPG) will also be in street clothes. Memphis is a poor rebounding team at the best of times. With half of their four-man frontcourt rotation out of the lineup, that issue is only going to get worse.
On the Warriors side, center Kevon Looney is probable but dealing with back issues. He was limited to 20 minutes against the Lakers on Sunday and just 11 against the Thunder on Tuesday. Those absences are going to open up space for Draymond Green to scoop up more than his average 7.3 rebounds.
The massive home/road variance for the Warriors isn't something that is likely to continue, at least not to its current extent. Golden State went 22-19 away from home just last season, and is built almost identically this year. Look for the Warriors' splits to start regressing toward the mean on Thursday when they hand the Morant-less Grizzlies a fourth straight loss.
NBA season betting record: 7-1-1 (+10.23 units)
Newsweek may earn an affiliate commission if you sign up through the links in this article. See the sportsbook operator's terms and conditions for important details. Sports betting operators have no influence over newsroom coverage. If you or a loved one has a gambling problem call the National Council on Problem Gambling 24/7 at 1-800-GAMBLER. Must be 21 or older to gamble.