The Best Bets for NBA Tonight - Picks, Props, and Same-Game Parlay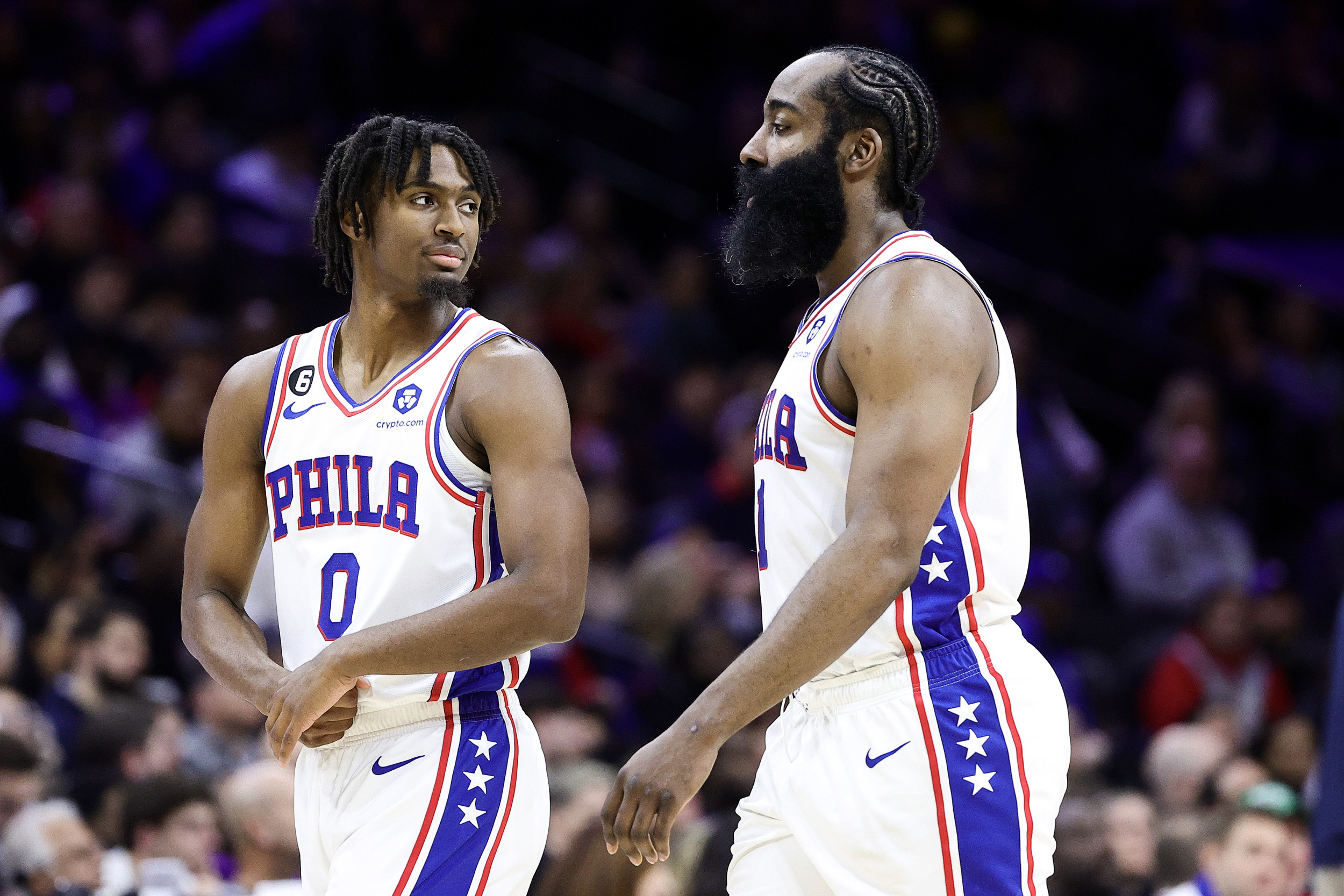 Sports Betting Dime provides exclusive sports-betting content to Newsweek, including picks, analysis, tools and sportsbook offers to help bettors get in on the action. Please wager responsibly.
The NBA returns from its 2023 All-Star break on Thursday with a packed nine-game slate.
The table below shows the odds (point spread, moneyline, and game total) for all nine games, listed in chronological order. Under the table, find my best bets for Thursday's NBA action. All wagers are one unit unless otherwise specified.
NBA Odds for Thursday, Feb. 23
| | | | |
| --- | --- | --- | --- |
| Matchup | Point Spread | Moneyline | Total |
| Celtics vs. Pacers | -9 (-105) / +9 (-115) | -350 / +290 | 233 (-110o/-110u) |
| Nuggets vs. Cavaliers | +2.5 (-110) / -2.5 (-110) | +125 / -145 | 223 (-110o/-110u) |
| Pistons vs. Magic | +6.5 (-110) / -6.5 (-110) | +225 / -265 | 226.5 (-110o/-110u) |
| Pelicans vs. Raptors | +5.5 (-110) / -5.5 (-110) | +185 / -215 | 234.5 (-110o/-110u) |
| Grizzlies vs. 76ers | +3.5 (-110) / -3.5 (-110) | +150 / -175 | 229.5 (-110o/-110u) |
| Spurs vs. Mavericks | +13.5 (-110) / -13.5 (-110) | +675 / -975 | 234.5 (-110o/-110u) |
| Thunder vs. Jazz | +2 (-115) / -2 (-105) | +105 / -125 | 238.5 (-110o/-110u) |
| Warriors vs. Lakers | +5.5 (-105) / -5.5 (-115) | +190 / -225 | 238 (-110o/-110u) |
| Trail Blazers vs. Kings | +5.5 (-110) / -5.5 (-110) | +185 / -215 | 239.5 (-110o/-110u) |
The odds in the table come from DraftKings as of 1 a.m. EST on Thursday morning.
Only three of the nine games have a point spread under 5.5. The narrowest spread on the board is the Utah Jazz laying a minimal two points to the visiting OKC Thunder. The largest spread, as it often has this season, resides in the San Antonio game, where the lowly Spurs are massive 13.5-point road underdogs to the Dallas Mavericks.
The nightcap between the Portland Trail Blazers and Sacramento Kings has the highest total of the day at 239.5, while the lowest over/under is 223 in the Denver Nuggets vs. Cleveland Cavaliers matchup.
Pick #1:
Same-game parlay - 76ers moneyline + Dillon Brooks under 11.5 points (+174)
The 76ers (39-19, 23-8 home) were one team that wasn't thrilled about the All-Star break. Philadelphia had won four in a row and 13 of 16 before the pause, vaulting to third in the Eastern Conference. They have been rock-solid on their home court all year, currently sitting 15 games above .500 at Wells Fargo Center.
On Thursday, Philly welcomes a Memphis team that is night-and-day different at home and on the road. The Grizzlies (35-22, 11-17 road) are an NBA-best 24-5 in Memphis but six games under .500 away from home. Their record against the spread on the road is even worse: 9-18-1.
The 76ers' moneyline at -175 is a fair price and one that I would be more than happy to target on its own. For present purposes, though, I am going to pair it with the under on Dillon Brooks' point total of 11.5, which is -106 at FanDuel.
On the surface, this total looks low. Brooks is averaging over 14 points per game this season and averaged over 16 PPG in each of the past three years. But his scoring has been on the decline the past couple months and his usage rate this season (22.6) is the lowest it's been since 2018-19. The defensive stalwart just isn't a major focus of the Memphis offense this year, sitting fourth on team in scoring.
Brooks was held under 11 points in seven straight games before the All-Star break and has only gone over that number twice in his past 15. It's been nearly two months since he hit the 20-point plateau (Dec. 29).
Adding the under on Brooks' point total to the 76ers moneyline generates a same-game parlay with +174 odds at FanDuel. (DraftKings doesn't actually allow bettors to parlay these two particular wagers.)
Pick #2: Pacers +9 (-110) vs Celtics
The Indiana Pacers (26-34, 18-14 home) limped into the break, losing five of six and falling out of the Eastern Conference playoff picture. The Celtics, meanwhile, own the best record in the NBA, both overall (42-17) and on the road (18-10), while also sporting the NBA's best point differential (+6.2), a mark that is more than two points better than 27 of the teams in the league. (Only the Cavaliers at +5.7 and Nuggets at +4.4 are the outliers.)
But nine points is a big number to lay against a half-decent team that's proven effective at protecting its home court. Indiana's 18-14 record at home is actually a game worse than its ATS record (19-13), while Boston's ATS road record is only 15-13, not quite as dominant as its 18-10 straight-up record.
Arguably Indiana's most-impressive win this season came over the Celtics in Boston, with Tyrese Haliburton leading his team to a 117-112 upset as nine-point road underdogs. The Pacers opened up a ludicrous 30-point lead in the first half before the Celtics mounted a second-half charge. That loss was just one the C's seven setbacks in Boston this season.
The Pacers, who had a preseason win total of just 24.5, caught a lot of people off-guard with their strong play at the start of the year. While that strong start has certainly tapered off, look for this young Indiana team to come out of the All-Star break looking more like the squad that started the year 10-6.
I would also consider Indiana's first-quarter and first-half moneylines at +156 and +198, respectively.
NBA season betting record: 4-1-1 (+6.28 units)
Newsweek may earn an affiliate commission if you sign up through the links in this article. See the sportsbook operator's terms and conditions for important details. Sports betting operators have no influence over newsroom coverage. If you or a loved one has a gambling problem call the National Council on Problem Gambling 24/7 at 1-800-GAMBLER. Must be 21 or older to gamble.