Which is the Best Black Mirror Episode? Every Episode Ranked From Worst to Best as Season 5 Premieres
Since first airing in 2011, Black Mirror has gone on to become one of the most discussed and acclaimed TV shows of recent times. The sci-fi anthology series, written by Charlie Brooker, focuses each episode on how society could potentially be shaped by advances in technology, often in dark and dystopian ways.
With three brand new episodes released as part of season five on Wednesday, here's a ranking of all previous 20 episodes released so far, from worst to best.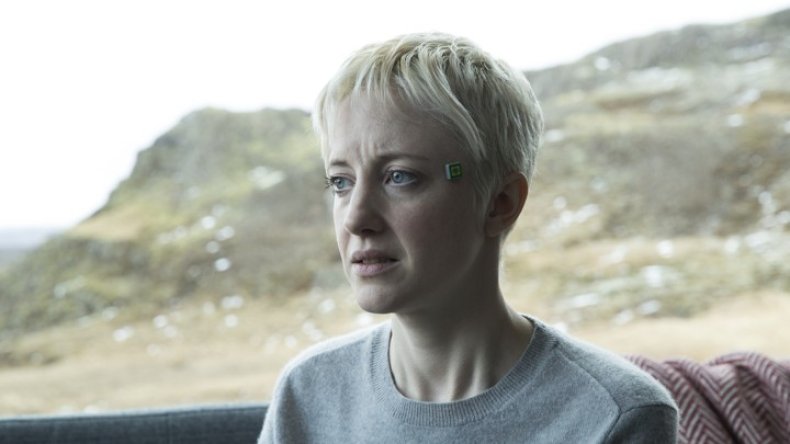 20 - "Crocodile"
Black Mirror has been accused of being gratuitously bleak and violent—and this episode matches that criticism down to a tee. Taking the concept of one's memories one day being public for people to see, "Crocodile" sees Mia (Andrea Riseborough) go on a desperate killing spree to cover up a death she was involved in years ago.
The breathtaking Icelandic backdrop gives a suitably Nordic Noir feel to the episode, but "Crocodile" spends far too much time wallowing in misery without offering any real meaning behind its message of the dangers of intensive surveillance.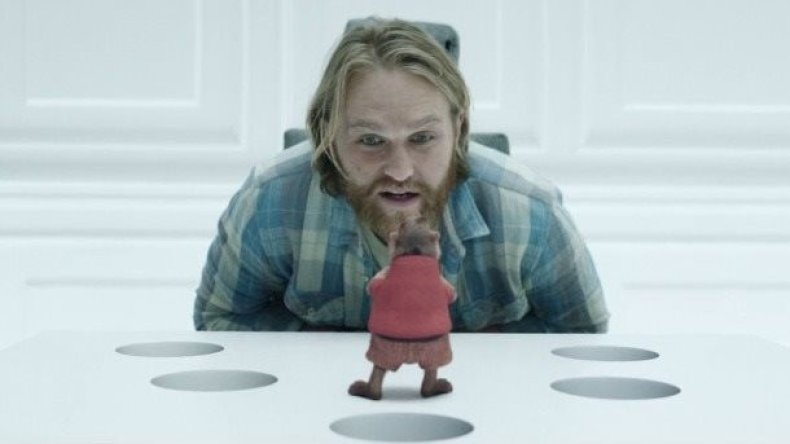 19 - "Playtest"
The most gamer-centric episode until they released interactive story "Bandersnatch", this episode tells the story of American traveler Cooper (Wyatt Russell) who accepts to take part in an experiment for a video game company, with predictably disastrous results.
Both a commentary on scientific testing and the dangers of augmented reality, "Playtest" fails to spark due to its bland protagonist and depressingly predictable twist at the end. That said, it is filled with some truly terrifying moments as Cooper's simulation goes out of control.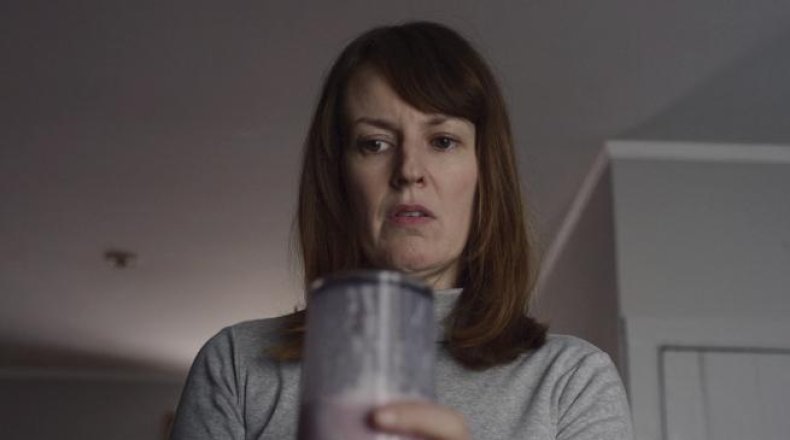 18 - "Arkangel"
Another minor entry in the Black Mirror catalog, "Arkangel" tells the story of how single mother Marie (Rosemarie DeWitt) has her daughter Sara implanted with a chip so that she can monitor her at all times and make sure she's safe.
Directed by Jodie Foster, parents will no doubt sympathize with this cautionary tale of "helicopter parenting." It's just a shame the plot follows a predictable pattern and doesn't delve deeper into the effect of young children being exposed to violent and pornographic images.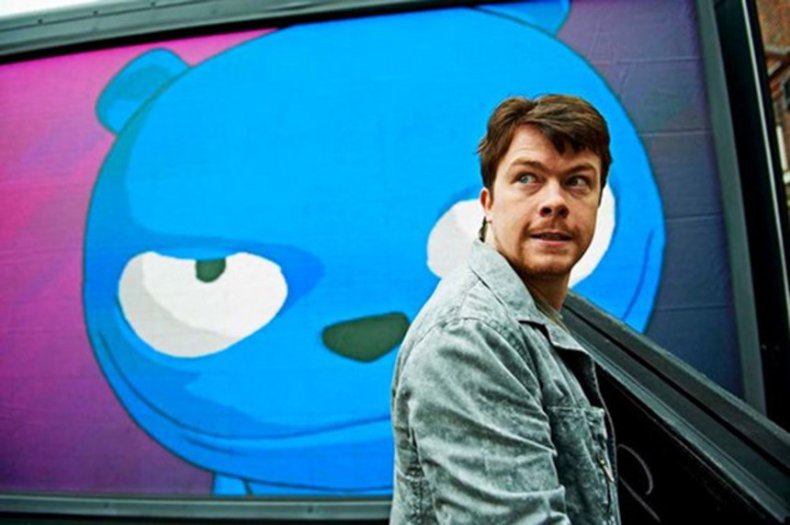 17 - "The Waldo Moment"
An episode that has become more pertinent with time, "The Waldo Moment" focuses on Jamie (Daniel Rigby), a failed comedian behind a vulgar, blue cartoon bear on TV called Waldo who decides to enter his comedic creation into a local election as a way of getting public attention.
Airing three years before the election of President Donald Trump, many have pointed out the similarities between the provocative disruption of the political system caused by what was originally a joke candidate with the antics of the current Commander-in-chief. It's just a shame that the episode rushes these ideas and ends with an over-the-top dystopia at the end.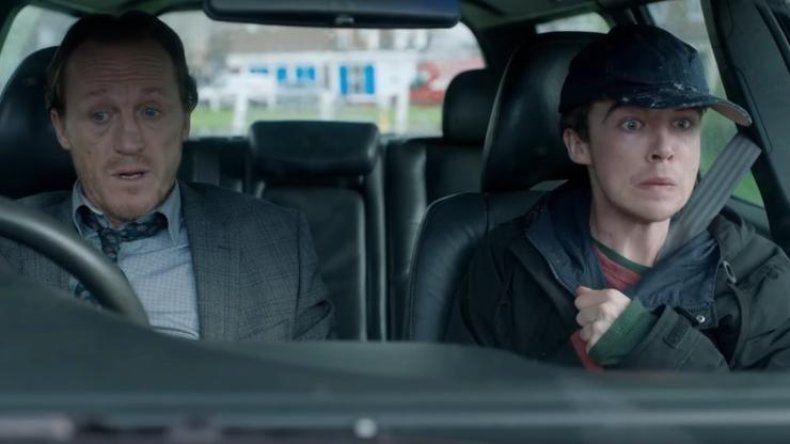 16 - "Shut Up and Dance"
The scariest thing about "Shut Up and Dance" is that it's completely stripped of any sci-fi elements and that everything that happens in it could be happening right now.
The episode tells the story of teenage boy Kenny (Alex Lawther) who is blackmailed into following a series of bizarre and increasingly sinister instructions after a hacker uses his laptop's camera to record him masturbating.
A relentlessly thrilling episode with a jaw-dropping twist, "Shut Up and Dance" still struggles to say much more beyond how society is too quick to vilify people, a topic explored in better depth in other episodes "Hated in the Nation" and "White Bear."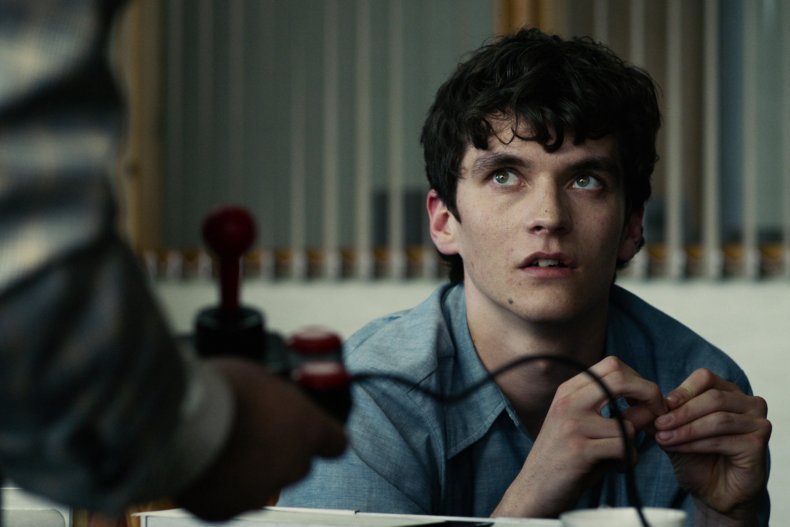 15 - "Bandersnatch"
The most recent episode of Black Mirror is not really an episode at all. Instead, "Bandersnatch" is an interactive film where the viewer can actually make the decisions of the character, in this case young programmer Sefan Butler (Fionn Whitehead) who becomes sucked into a series of increasingly fraught decisions while adapting a choose-your-own adventure novel into a video game.
Similar to "San Junipero," this is an episode that both revels in its 1980s setting and rewards you over multiple viewings. While the choices you can make for the character is fresh and fun, the format soon feels rather gimmicky, with the meta-commentary on the nature of free will feeling rather shallow.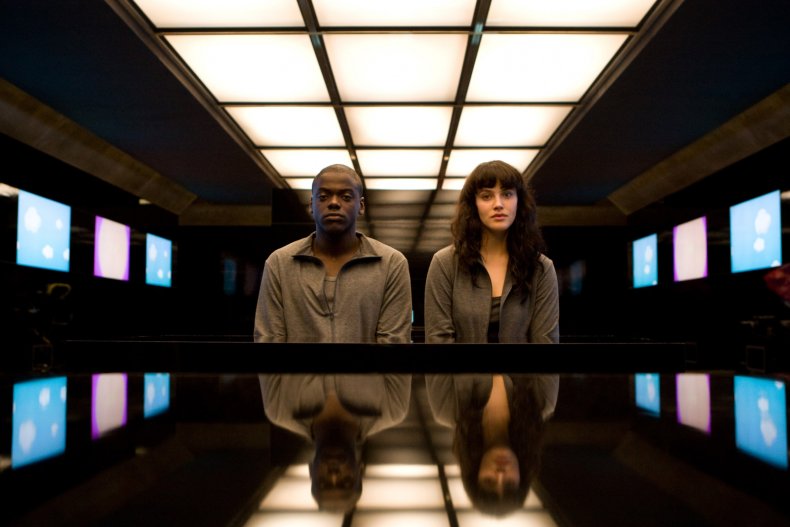 14 - "Fifteen Million Merits"
The second ever episode of Black Mirror, "Fifteen Million Merits" focuses on a future dystopia where people are trapped exercising all day and can only escape their slave-like existence by winning an American Idol-style televised talent show.
Written by Brooker with his wife Konnie Huq, while the commentary on the reality TV and celebrity feels undeveloped, the episode is enlivened by the great chemistry between the two lovers Bing (Daniel Kaluuya) and Abi (Jessica Brown Findlay).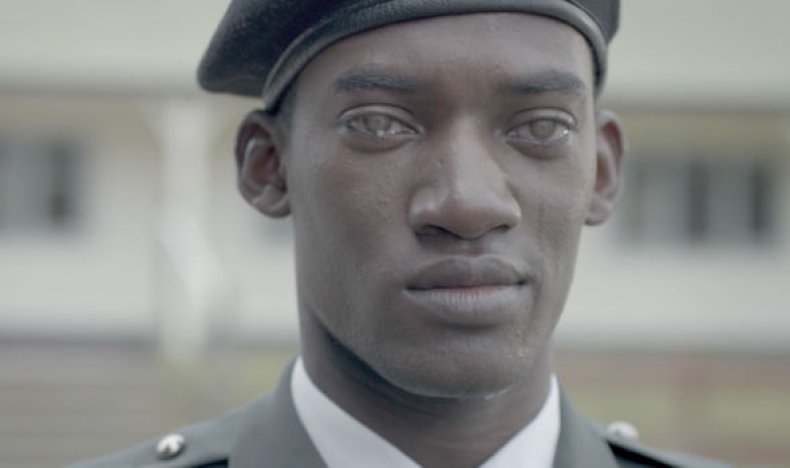 13 - "Men Against Fire"
A fascinating episode about warfare and the depictions of those we see as "other," "Men Against Fire" tells the story of a soldier (Malachi Kirby) tasked with hunting and exterminating a race of mutant people called "roaches."
While the twist that these 'roaches' aren't really monsters but just ordinary people is a little obvious, the episode works because of Kirby's terrific haunted performance and the sterling direction from Jakob Vebruggen in building tension throughout the episode right up until the end.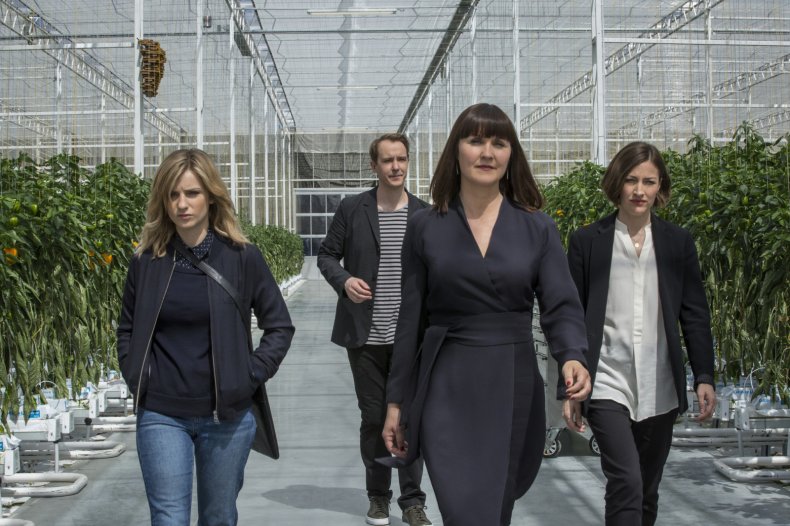 12 - "Hated in the Nation"
The longest ever episode of Black Mirror at 89 minutes, "Hated in the Nation" on the surface is a standard police procedural following Detective Karin Parke's (Kelly Macdonald) investigation into the death of a number of people who have received death threats on social media.
The murders turning out to be the work of autonomous insect drones is a terrifying and inventive twist, as is the commentary of the damaging effects of online harassment and shaming culture present on social media.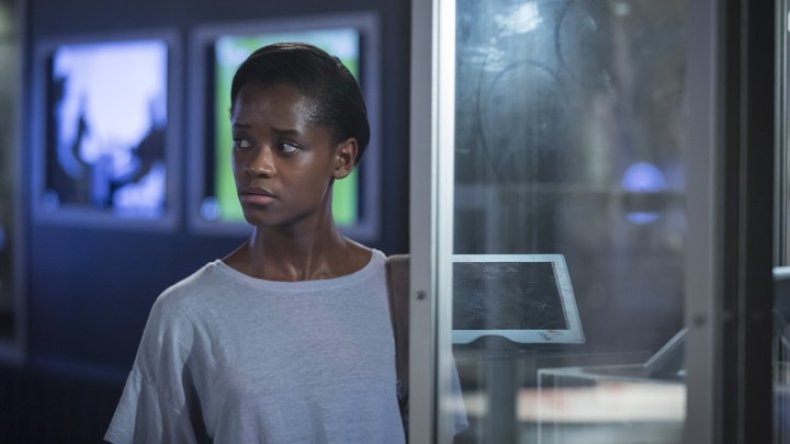 11 - "Black Museum"
The finale of season four, "Black Museum" is a strange curio that tells three different short stories based on the artifacts held at a strange museum in the middle of nowhere.
Filled with Easter eggs to previous episodes, Letitia Wright gives a fantastic performance as museum visitor Nish, while the story of the doctor who becomes addicted to feeling his own patients' pain via an implant is fiendishly funny.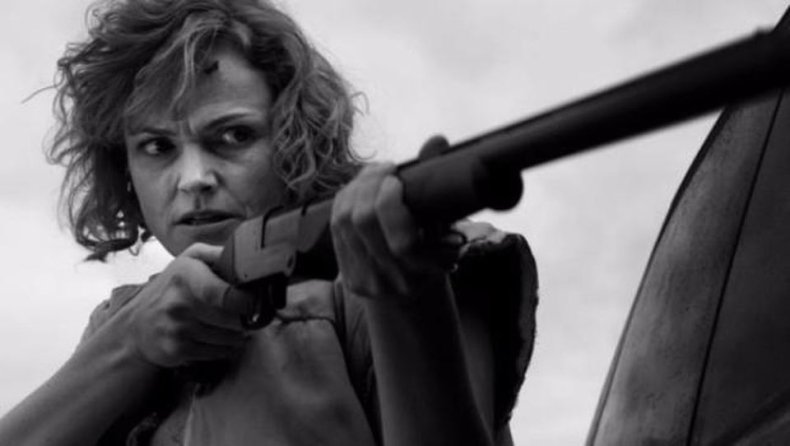 10 - "Metalhead"
The shortest ever episode of Black Mirror at 41 minutes, "Metalhead" is both the show at its most simple and most scary.
Shot entirely in black and white, the episode follows Bella (Maxine Peake) a human trying to survive from a pack of robotic dogs in a post-apocalyptic world where human civilization has collapsed.
Inspired by the walking robots developed by Boston Dynamics, the action is gripping throughout, with Maxine Peake evoking Sarah Connor as she desperately tries to escape from the Terminator-style machines. Sure, it doesn't have much to say beyond the dangers of artificial intelligence in the future, but this taut, thrilling episode never outstays its welcome.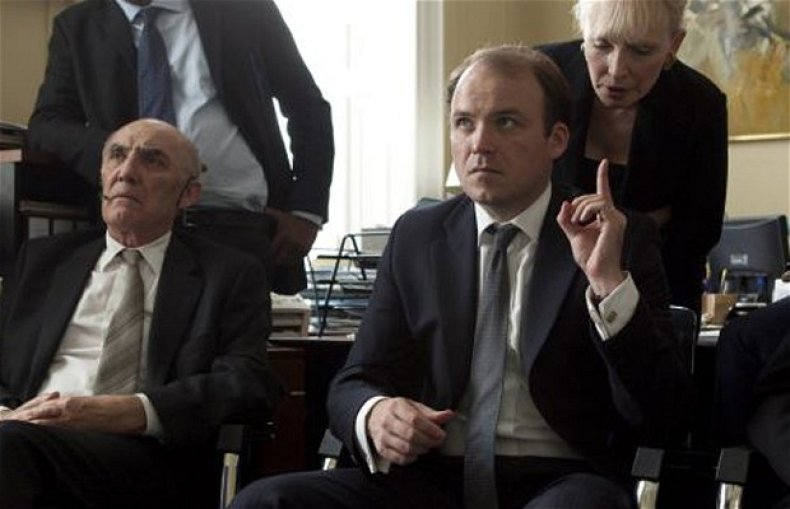 9 - "The National Anthem"
The episode that started it all; "The National Anthem" tells the story of how a British Prime Minister (Rory Kinnear) is blackmailed into having sexual intercourse with a pig in order to save the life of a kidnapped member of the royal family.
Outrageous, ludicrous, hilarious and enthralling, the episode showcased the potential of Black Mirror's format in just 44 minutes of absurd political satire about the horrors of the hive mind on social media. The fact that allegations were made about then U.K. Prime Minister David Cameron having sex with a pig just four years later is even more incredible.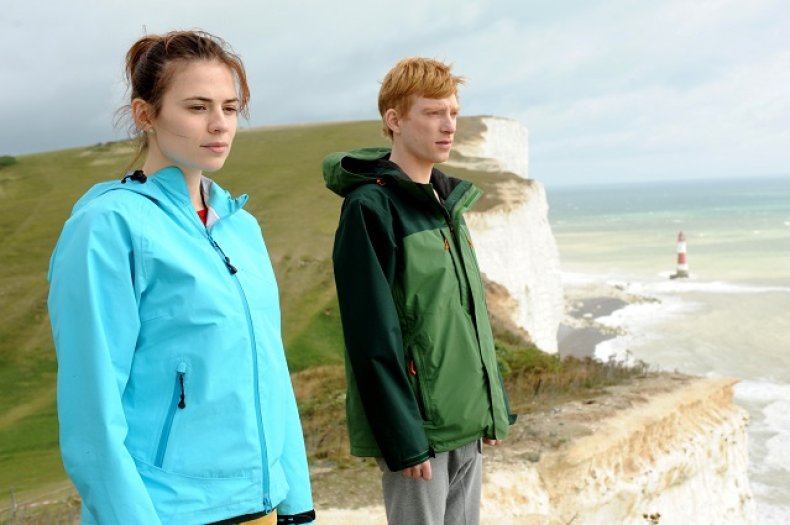 8 - "Be Right Back"
One of the most straightforward and somber Black Mirror episodes, "Be Right Back" tells the story of Martha (Hayley Atwell), a young woman who recreates her dead boyfriend (Domhnall Gleeson) using artificial intelligence.
Looking both at how we deal with grief and how similar or different we are in real life compared to how we portray ourselves online, it is one of the most subtle and touching stories the show has come up with.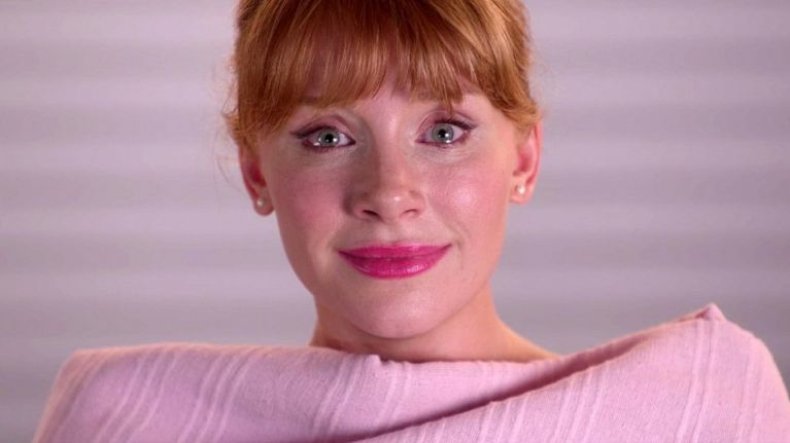 7 - "Nosedive"
The first episode after the show transferred from the U.K.'s Channel 4 to Netflix, "Nosedive" focuses on Lacie (Bryce Dallas Howard), a woman obsessed with how she is perceived in a world where all our social interactions are rated.
A commentary on people's quest for likes and shares on social media, as well as the rating culture developed by apps like Uber, Nosedive is one of the series' best efforts thanks to its gorgeous pastel-colored look, and a sublime turn from Howard who gives real depth and feeling to her performance as a woman worn down by being constantly judged on how she looks and behaves.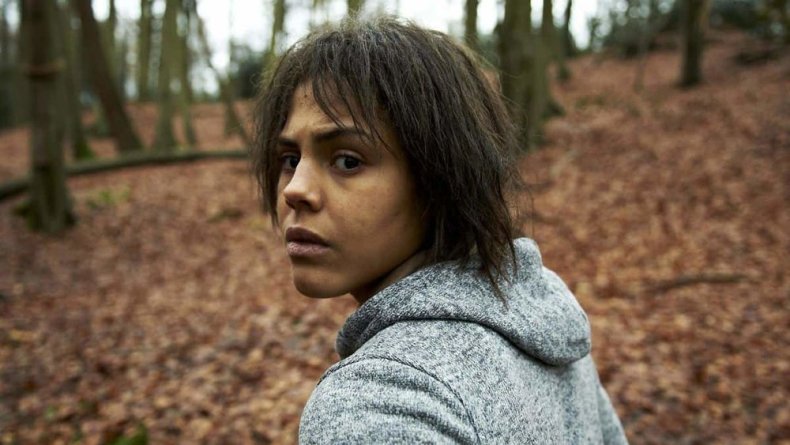 6 - "White Bear"
One of the most harrowing episodes Black Mirror has ever produced, "White Bear" follows an amnesiac woman (Lenora Crichlow) who wakes up to find herself pursued by people in a zombie-like state, while others just record her ordeal on their phones.
An intense and unsettling watch, the episode's dark commentary on media vilification and mob justice culminates in a twist much more shocking than the ones the show would try in subsequent episodes.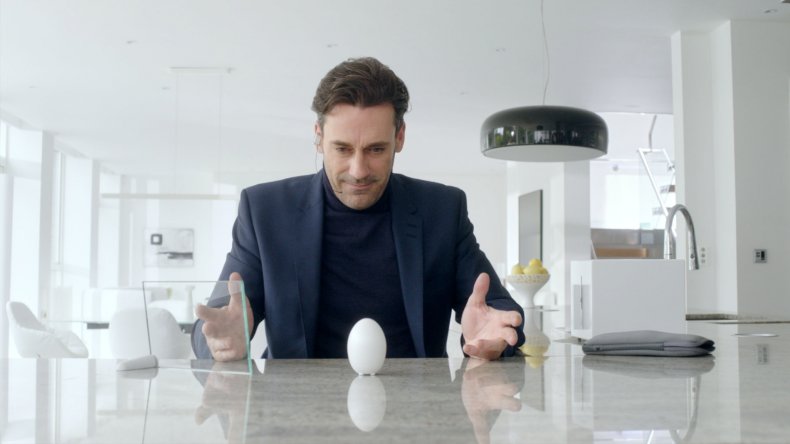 5 - "White Christmas"
There's little festive cheer to be found in this Christmas special of Black Mirror. The final episode of the show's run on Channel 4 sees Joe (Rafe Spall) and Matt (Jon Hamm) telling each other their stories of how they've ended up in a cabin together on Christmas Day.
There's a delicious comic wit throughout the episode, with both Spall and Hamm delivering great performances as two men who abuse technology and find themselves punished by it. Though by the end, you'll never ever want to hear "I Wish It Could Be Christmas Everyday" again.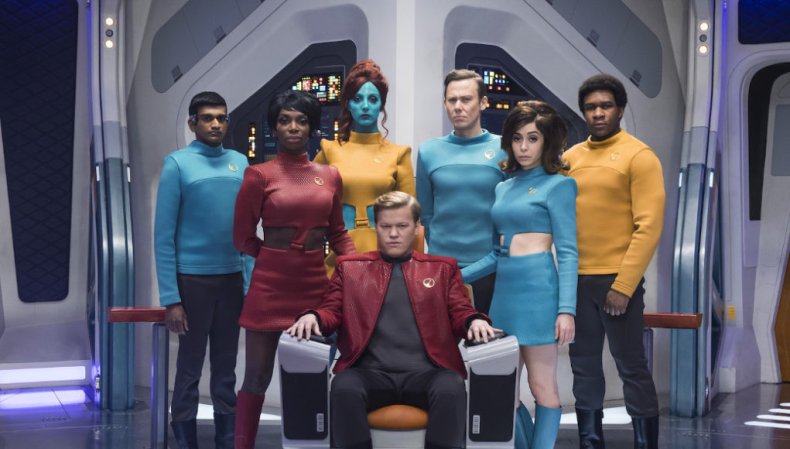 4 - "USS Callister"
A refreshingly comedic yet still very dark episode, "USS Callister" is a terrifically funny Star Trek parody about cyber-bullying and male abuse of authority. Breaking Bad's Jesse Plemons is wonderful as manipulative and bitter Chief Technology Officer Robert Daly, who takes the DNA of those he hates to recreate their consciousness in a virtual reality game where he is in sole command.
The episode has a great deal of fun playing with the various Star Trek tropes, beautifully imitating the vibrant color palette of the original 1960s show, with its themes of abuse and entitlement reflecting both Incels and the #MeToo movement.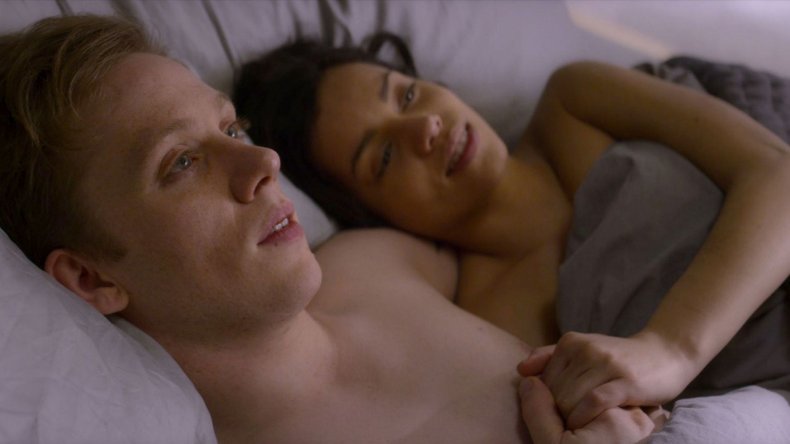 3 - "Hang the DJ"
The best episode of season four, "Hang the DJ" goes against the grain with a sweet and heartfelt tale of two people in love who rebel against a system where all couples are paired off with one another for only a limited period of time.
The dystopian look at Tinder dating works so well thanks to the terrific performances of Joe Cole and Georgina Campbell, and because the obstacles put in their way immediately give the audience a reason to root for our characters to succeed. The twist ending is also one of the most bittersweet but satisfying the show has delivered.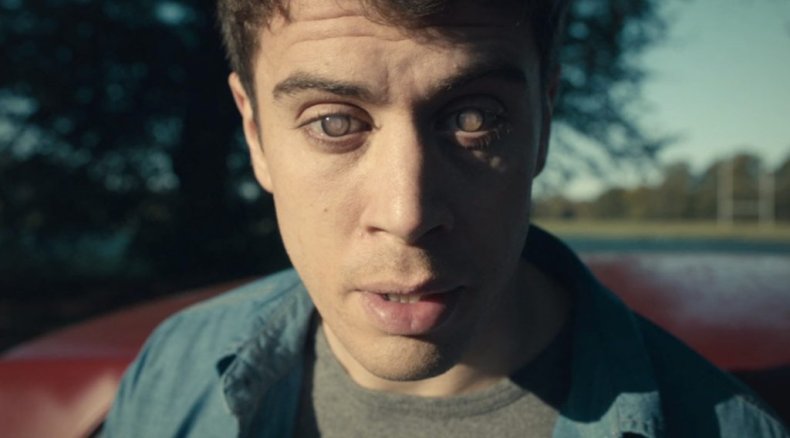 2 - "The Entire History of You"
It can't just be the happy episodes that are ranked the highest here, and "The Entire History of You" is as bleak as they come, but in a much more realistic, devastating way than most episodes.
In a world where technology allows people to record all their memories, Liam (Toby Kebbell) becomes increasingly suspicious that his wife Ffion (Jodie Whittaker) has had an affair and is desperate to find out the truth.
One of the few episodes not written by Brooker (but Succession's Jesse Armstrong), what makes the episode so affecting is that while the technology might be fantastical, the distrust, paranoia and jealousy that shatters the character's relationship is all too believable.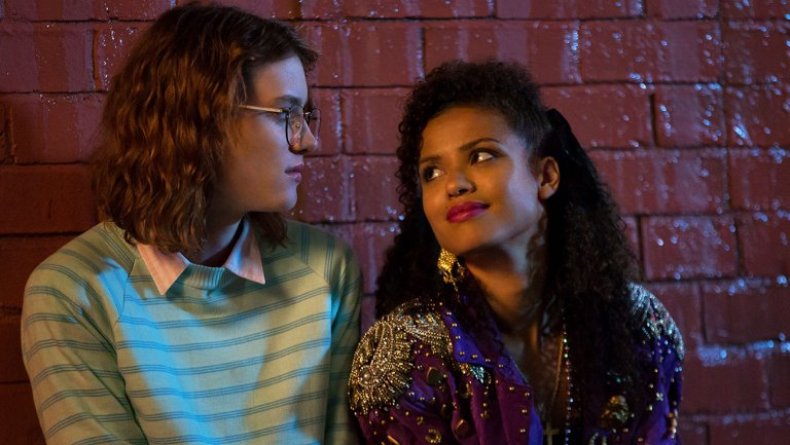 1 - "San Junipero"
The most famous episode of Black Mirror that won the show its first Emmy Awards, there's a reason "San Junipero" is so beloved by its fans.
Its gorgeous retro 80s aesthetic, coupled with a killer soundtrack for one. The beautiful, tender relationship between Yorkie (Mackenzie Davis) and Kelly (Gugu Mbatha-Raw) is another.
But what makes "San Junipero" the best of the bunch is that its mystery about the beach resort and why the couple are there is withheld from us for so long, culminating in an dazzlingly uplifting finale that not only subverts our expectations based on previous Black Mirror episodes, but also how same-sex couples are often depicted in pop culture.