Best Books of 2019 So Far: 21 Fiction, Nonfiction and Poetry Picks To Read Before Memorial Day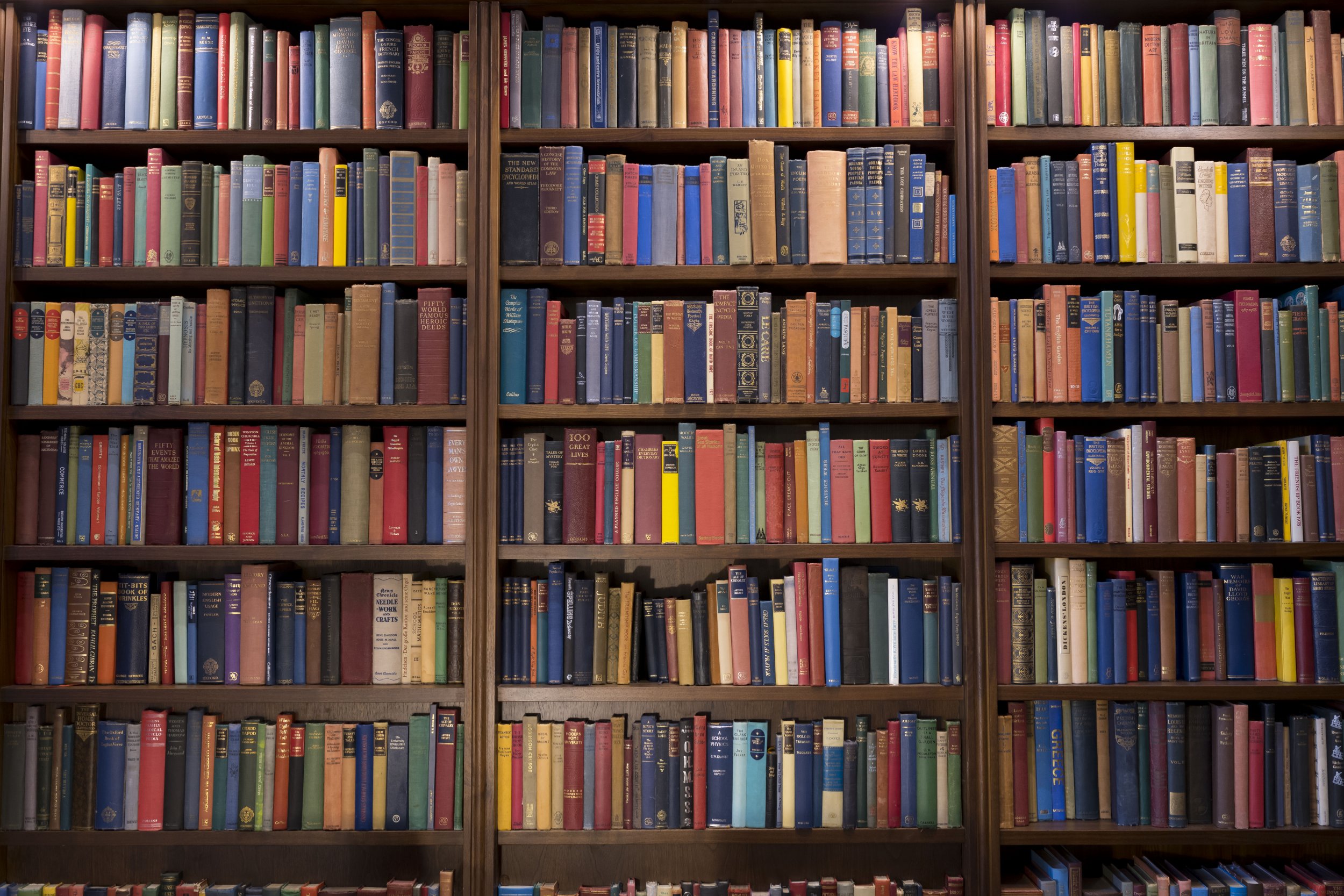 Nearly six months into 2019, there's an ever-growing checklist of books on our personal reading radar. The Newsweek staff has spent the first part of the year exploring new genres, authors and stories, and finding inspiration in unexpected content.
While we're already setting our sites on upcoming releases for the summer and fall, it's important to note there are more than enough new and exciting releases, from late 2018 to early 2019, ready to be enjoyed today.
Here are our top picks for the best new fiction and nonfiction titles of the year (so far).
Fiction
Normal People by Sally Rooney (Hogarth)
Sally Rooney speaks with an internal dialogue so compelling, you may think it's your own. Following up her 2017 release Conversations With Friends, Normal People spotlights and on-again-off-again relationship, magnitized by a personal take on first love, class and what it takes to really know someone.
Black Leopard, Red Wolf by Marlon James (Riverhead Books)
You'll want to start reading the first installment of James' Dark Star Triology now, as it's soon to become huge. Formerly compared to Game of Thrones, according to Vox, the magical fiction novel dives deep into the story of a missing boy and a world full of African mythology that meets Tracker as he searches for the lost child.
Vacuum In The Dark by Jen Beagin (Scribner)
A fitting sequel to Beagin's 2018 Pretend I'm Dead, Vaccum In The Dark follows the delightfully lost Mona as she lives her new life in Taos, New Mexico. Fans of the first novel know Mona moved there because of someone in her past, and the future seems to hold a similar, trying relationship. This lovable housekeeper may not have come too far from her devastating past.
You Know You Want This by Kristen Roupenian (Gallery, Scout Press)
This short story collection dives deep into sex, psyche and the horrifying angles lust can take. From pieces that read like advocacy for the dangers that women face, to dark supernatural moments, the book leaves a beautifully unsettling taste that has readers asking themselves if they want it too.
Gingerbread by Helen Oyeyemi (Riverhead Books)
Multiple generations of women may be cursed by a single gingerbread recipe, in this fantasy-like novel. Oyeyemi's inspiration stemmed from the relevance of gingerbread in stories, but her own take extends far beyond the draw of the spiced snack. How can one family fall, and survive, such a strong promise, one that leads them to live an awfully unusual life.
The Farm by Joanne Ramos (Random House)
Take a step inside the luxurious world of a New York state retreat, complete with every amenity you could ever hope for. The tales of the women who stay at the coveted estate may sound grand, but there's a catch. Each woman who signs on to the stay will be pregnant for nine months, producing the "perfect baby" for someone else. How far can someone go for motherhood, for luxury, or for the promise of surrogacy?
The Last Time I Saw You by Liv Constantine (Harper)
Murder, threats and forgotten friendships come together in this thriller, from the author of the 2018 hit book The Last Mrs. Parriah. What will happen to the lead, Kate, as it's clear the person who murdered her mother is coming for her next? And will a long-standing friendship be enough to solve the mystery before another death?
Nonfiction
Say Nothing: A True Story of Murder and Memory In Northern Ireland by Patrick Radden Keefe (Doubleday)
A 1972 murder comes back to life in this non-fiction account of Northern Ireland's history of international terror. After a set of bones were found in 2003 belonging to Jean McConville, the long-believed tale that the I.R.A. was responsible for her death is unearthed and examined, as is the goal of a peaceful Ireland among a history of devastation.
Stony The Road: Reconstruction, White Supremacy, and the Rise of Jim Crow by Henry Louis Gates Jr. (Penguin Press)
Racism and segregation didn't end after American slavery. Henry Louis Gates Jr examines a "mystery" time period in American history from Jim Crow, to World War I and beyond as Black Americans fought to be accepted in an ever-changing American society. The non-fiction book honors a series of historic figures, crucial to the movement, while tackling some of the biggest questions surrounding racial inequality.
The Collected Schizophrenias by Esme Weijun Wang (Graywolf Press)
Mental and physical health collide in this memoir about living with illnesses that go unseen. Schizophrenia is the primary mental illness dealt with in the book, but it isn't the only battle Weijun Wang has fought. From psychosis to PTSD and Lyme disease, the book exposes the ways illness can be felt by an individual, while it runs below the radar of society, and how this can negatively affect those who suffer from any unseen condition.
When The Men Were Gone by Marjorie Herrera Lewis (William Morrow Paperbacks)
It's widely known that women stepped up in working roles when men were shipped off to war in the 1940s, but what happened when the football coaches were gone? Tylene Wilson, a controversial and important figure in sports history, stepped up to coach high school football after a childhood of watching the game with her father, all to keep students from going to war themselves. The book dives inside the deep negativity that came with a woman coaching a men's game, and the lasting impact Wilson made on her community and beyond.
The Unwinding of the Miracle: A Memoir of Life, Death and Everything That Comes After by Julie Yip-Williams (Random House)
What comes after a terminal cancer diagnosis? Yip-Williams is answering that question in her memoir, which tackles a difficult early life, one in which she was nearly euthinized, a successful career and family life and the ultimate diagnosis of colon cancer. In the book, Yip-Williams is coming to terms with the idea that she'll leave behind two young daughters.
Maid: Hard Work, Low Pay and a Mother's Will To Survive by Stephanie Land (Hachette Books)
After an unexpected pregnancy early in life, Land turned to housekeeping to make a living wage for her child. The memoir dives deep into the struggles of making enough to survive, living on food stamps, and those who claim Land was "lucky." It's a memory of strength, hard work and what it's really like to work for upper class Americans while barely getting by.
All That You Leave Behind by Erin Lee Carr (Ballantine Books)
Celebrated documentary filmmaker Carr steps inside the grief from her father's death in this memoir on life and family, and explores an obsessive quest to find answers for moving on. Carr's father, the late New York Times journalist David Carr, lives on in Erin's memory, and her own lessons that reflect their relationship and the shared challenge each faced in sobriety.
What My Mother And I Don't Talk About: Fifteen Writers Break The Silence edited by Michele Filgate (Simon & Schuster)
This collection dives deep into different types of maternal relationships. From severed ties with mothers, to those too-close relationships, the book allowed 15 different writers to explore the relationships they've grown to understand, or question, with their mothers, along with the realization that daugther, mother or other, all parties involved are simply humans.
Figuring by Maria Popova (Pantheon)
What makes a "good" life? Is it love, truth or understanding of being? Popova asks questions on happiness and total worth through the stories of historical figures spanning four centuries. From the tales of journalists to scientists and astronomers, Popova paints a picture of human worth in the stories of the past and those who lived there.
Poetry
Love Looks Pretty On You by Lang Leav (Andrews McMeel Publishing)
How much does one word weigh? Leav examines the lasting effect of the things we say, both on loved ones and on ourselves. In a relevant, yet timeless, reflection on relationships, Leav brings inspiring hope in the world of love, heartbreak and self-acceptance.
Citizen Illegal by José Olivarez (Haymarket Books)
Olivarez steps into the "inbetween" standing between Mexico and America in these compelling, emotional poems. Written with humor and sincerity, each page looks at immigration, race, gender and class, and how it's all playing out amid the polarizing relationship between America, Mexico and those who inhabit both.
Magical Negro by Morgan Parker (Tin House Books)
Parker outlines the steryotypes of Black Americans in a poetic nature outlined by personal naratives. Primarily featuring the stories of Black women, the words in this book speak directly to those who have felt the pressue, pleas and anxieties of living as a Black woman in America.
Soft Science by Franny Choi (Alice James Books)
How does technology play into the limitations of romance? Can virtual reality take over our sense of love, and will it all end in ultimate lonliness? Choi writes from the perspective of a Queer, Asian American and grapples with larger-than-life concepts like violence, femininity, gender and more.
The Octopuss Museum by Brenda Shaughnessy (Knopf)
This poetry collection looks at the fears of motherhood, and the evolution to national terror in American society. Shaughnessy looks at a shift in concern, from nuances like a child breaking an arm, to the fear of sending children to school, when a shooter may appear. It points at modern civilization for the harm its caused, all in love from the eyes of a mother.