The Best Budget Wireless ANC Earbuds: The Soundcore Liberty Air 2 Pro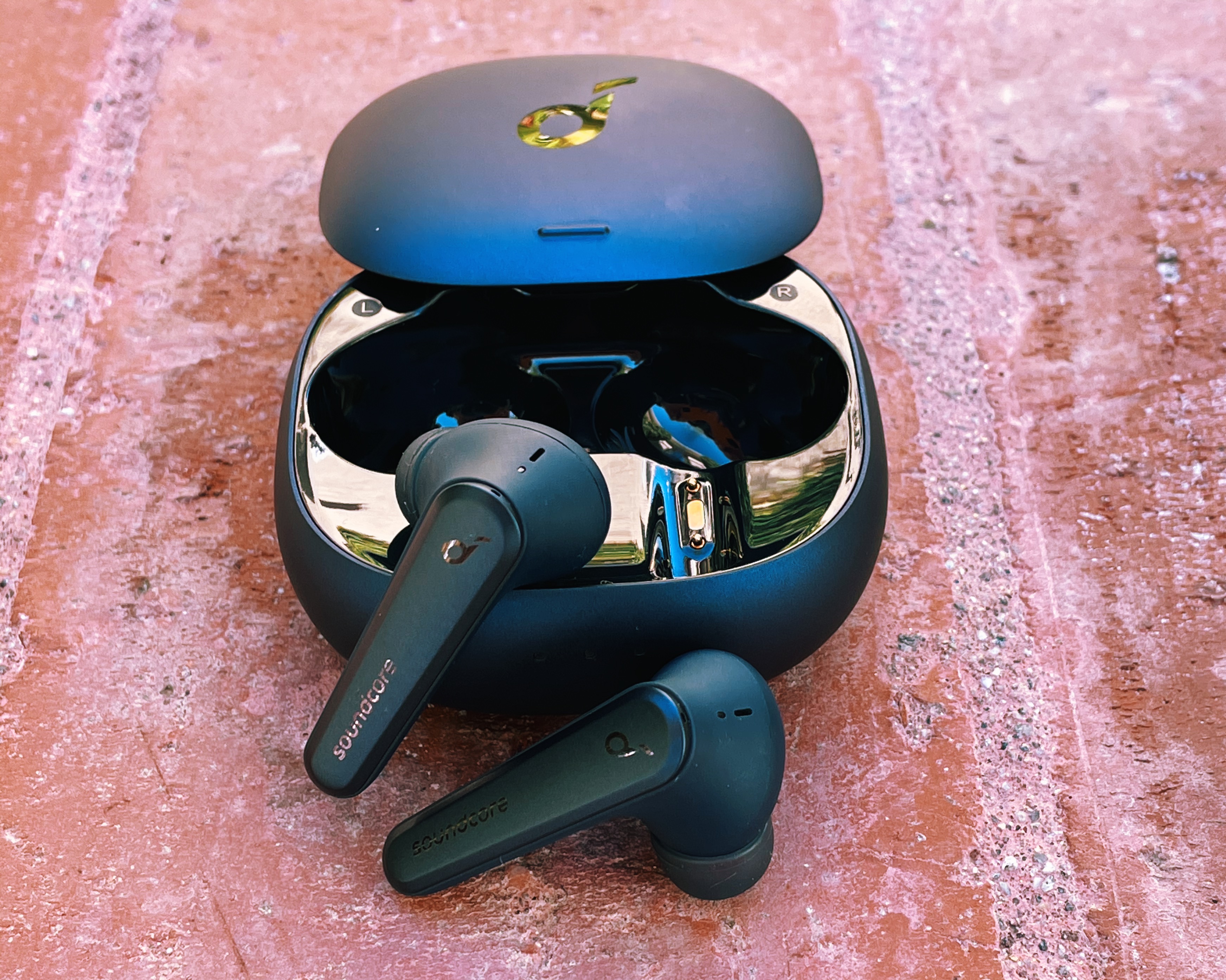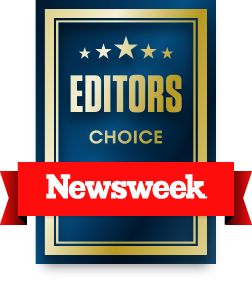 Every company is trying to outdo Apple's AirPods. Some true wireless earbuds are better than others, but none seem to quite capture the spirit of AirPods' effortless quality. The Soundcore Liberty Air 2 Pro is the first pair I've tried that gets close to wireless earbuds I can carry in a pocket, use for anything at a moment's notice and control them with ease.
Anker's line of Soundcore audio products keeps getting better and more impressive with each iteration. These Liberty Air 2 Pros elevate the company's aspirations to the highest level. They are competitive against Apple's $249 AirPods Pro, but these are the earbuds to buy if you want all the latest features without going over a $150 budget.
Setup and Design
Packaging is ultimately not important, but it does signal a company's commitment to the product. These earbuds came in a box with an extra level of polish, especially notable with the enclosed nine different-size ear tips. A USB-C cable is also included, but the case can be recharged on a Qi charger, as well.
The earbuds themselves look much better in person and less generic than they do in the product shots. Both the case and earbuds are coated in a soft-touch smooth matte finish that feels really nice. The case's size makes it easier to appreciate compared to the smaller surface area of the earbuds.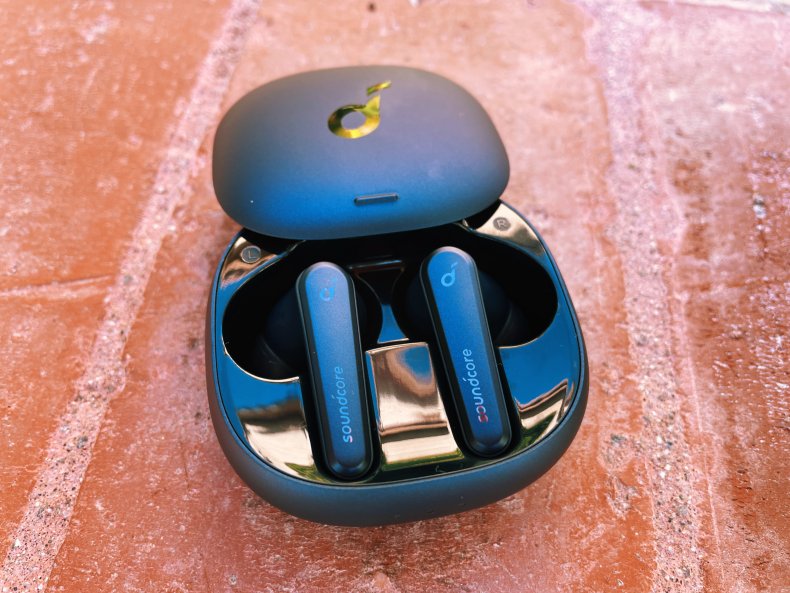 The included charging case is indeed pocketable, but it's still larger in volume than either AirPods case. While most charging cases for earbuds have a lid that flips up, this one slides backs to reveal the resting earbuds. It's neat and even a little clever, but when open it does feel fragile and flimsy. I don't know if it's likely to break, but for anyone not too careful with their devices, I would be worried about the case's durability.
Features and Specs
Soundcore's advertised features and specs:
Battery life: 7 hours between charges, 26 hours with case
15 minutes fast charging provides 3 hours of listening
6 microphones with uplink noise reduction
HearID personalized sound
Wireless charging case
Touch controls on earbuds
Ear detection for auto-pause/play
Bluetooth 5.0
Audio codec format: SBC, AAC
Driver size: 11 mm PureNote Driver
Performance
The sound you hear from the Liberty Air 2 Pro will be highly dependent on how they fit in your ears. They aren't going to sound as rich and have the same low-end presence if the silicone ear tips don't create a seal in your ears. Luckily, there are nine different sizes included in the box, ranging from XXXS to XL.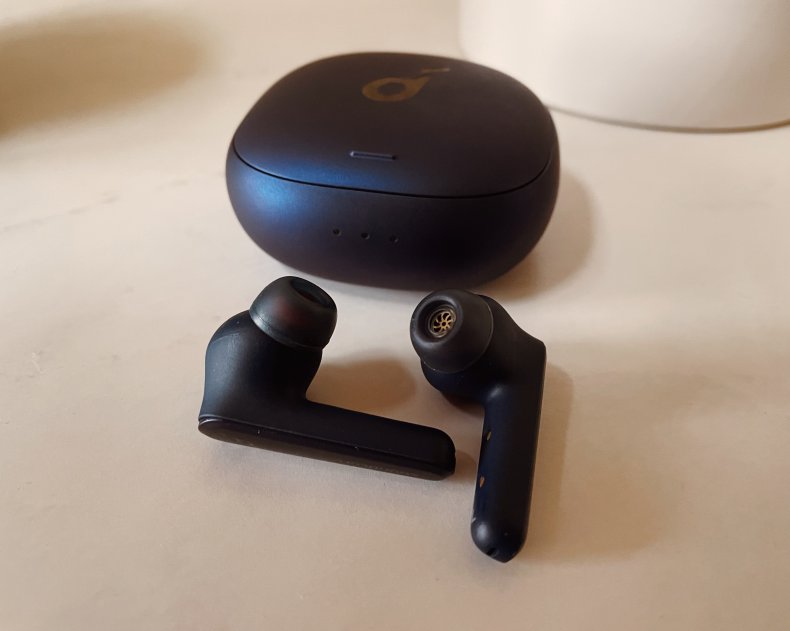 I personally don't care for rubber silicone ear tips on earbuds; they tend to fall out more easily than foam tips. I found both the medium and small ones to work fine, stay put and create a seal to get the impressive sound.
Haim's "Summer Girl" is one of my favorite test songs for speakers and headphones. It sounds fine on any audio device, but the song is mixed in a way that it feels wild when listening in a pair of good headphones. The bass will start in your right ear but then jump to your left ear. There's an airy thump of the bass drum throughout the song that adds to its analog feel. Backing vocals are spread around and join at a moment's notice from all directions.
Like other Soundcore products, the Liberty Air 2 Pro utilizes the same Soundcore app. There's an EQ setting available, so you can tweak the low and high frequencies to exactly how you want your music to sound. HeadID is the feature in the app that will put your ears through a hearing test to tune the sound to you specifically. After tuning, certain instruments in the background were much more present—almost weirdly so. I found I preferred the default EQ settings, but that will be up to you.
Noise-cancellation and transparency have several settings in the app, as well. You can adjust pass-through transparency to be full or more focused on vocal range. Active noise-canceling can be tuned for transit, indoors, outdoors or further customized. I think AirPods Pro is still the leader for ANC on earbuds, but this feature on the Liberty Air 2 Pro worked fine, and the advanced settings were a nice addition.
In terms of ANC strength, these earbuds are a little hit and miss. They're advertised as being hybrid ANC and "targeted." To me, that feels like Soundcore hedging its claim. ANC is not as strong as other earbuds; Monoprice's Monolith M-TWE earbuds, for example, were better at blocking noises on the whole. It's definitely the weak spot of these Liberty Air 2 Pros. People buying these primarily for active noise-canceling may want to look elsewhere. But there's still active and passive noise-canceling present.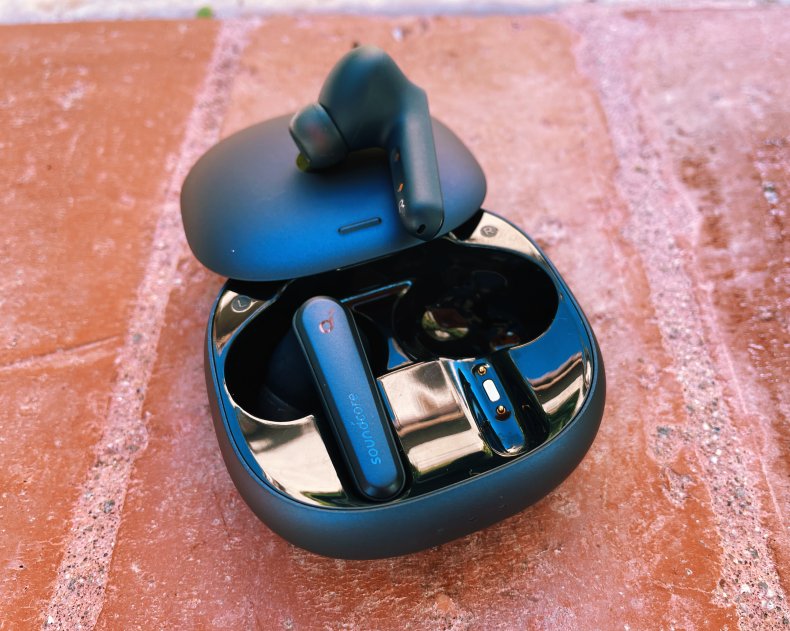 Like always, comfort for earbuds will be personal. The Liberty Air 2 Pro makes an effort to work for everyone, though. Including a total of nine sets of silicone tips is part of this. The physical earbuds themselves have smooth lines and gentle curves. I found them to be comfortable for both short and long periods of time. I wore them several times for multiple hours straight with no earaches or fatigue.
Popping in the earbuds to watch a YouTube clip or listen to a single song didn't require extended time to adjust them in my ears, either. I wore them running, and they stayed secure over the course of three miles. Likely because of the soft-touch finish, the earbuds shifted around less in a sweaty ear than glossy AirPods Pro with a similar shape. To be fair, the Liberty Air 2 Pro isn't advertised as water-resistant or sweatproof, but they worked well the few times I used them on a run or bike ride.
Should You Buy the Soundcore Liberty Air 2 Pro?
The simple answer here is yes. Any faults are minimal, and they perform as advertised—even better in some cases.
The Soundcore Liberty Air 2 Pro is currently my favorite, non-Apple wireless earbuds. They sound great and include plenty of features well beyond their entry-level price. Plus, if they ever go on sale, they're going to be a steal.
Newsweek may earn a commission from links on this page, but we only recommend products we back. We participate in various affiliate marketing programs, which means we may get paid commissions on editorially chosen products purchased through our links to retailer sites.