Best Buy, Electronics Giant, Lays Off 5,000 Employees as Online Sales Grow in Amazon Race
Best Buy has laid off 5,000 full-time staff in a move the electronic retailer says has been caused by changing consumer patterns caused by the coronavirus.
It comes as big chains face growing competition from Amazon and other websites that sell technology goods.
Best Buy has done well in the pandemic with online sales growing by almost 90 percent in the fourth quarter compared with the previous year. With many Americans stuck at home, there has been a surge in demand for items ranging from computers, gaming consoles to kitchen appliances.
But the retailer said that owing to a spike in online sales, which have so far in 2021 have more than doubled compared with the same time last year, it would need fewer full-time staff. It said it would add 2,000 part-time staff.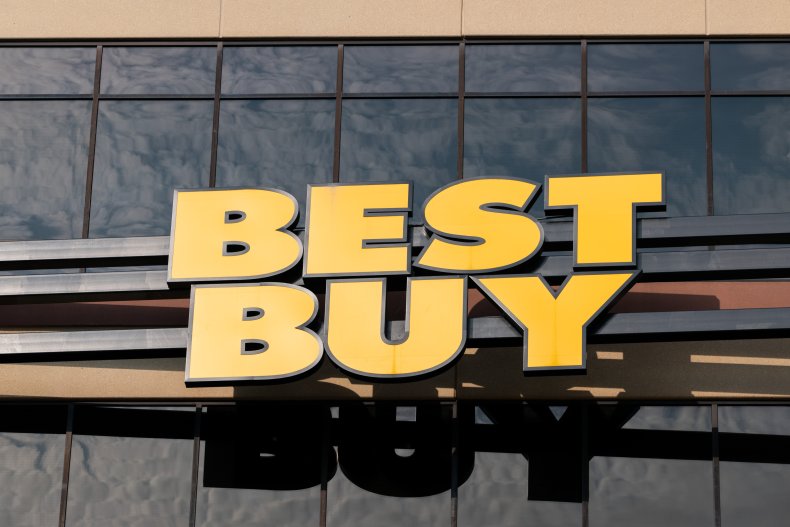 "Decisions like these are never easy or taken lightly," company CEO Corie Barry said in an earnings call, "it is important to add that we are intent on rescaling and retraining employees wherever possible, so we can retain our people and employees can flexibly work across all our channels."
While there is an online sales boom, the company said that its big box stores were still key to its e-commerce orders through curbside pick-up, and same-day deliveries. Nearly half (48 percent) of online sales were picked up at its stores.
Barry said that the electronics chain had furloughed around 51,000 staff last April during the first coronavirus shutdown with workers starting to return in June.
By August, around two-thirds had returned and in the fourth quarter, remaining employees on furlough were asked to return to work as seasonal employees for the holidays. "We entered fiscal '21 with 123,000 employees across the entire organization and we are leaving the year with about 102,000 team members," Barry said.
The company said it closed 40 of stores in the past two years and expects to close more in 2021. Newsweek has contacted best Buy for further comment.
The news comes as Fry's Electronics announced it would close all 31 of its stores across nine states, ending 36 years in business. Fry's had been impacted by online competition and a battle between Best Buy and Amazon.com, the Associated Press reported.
Fry's, which was known for the unusual themes at some of its stores said in a statement it had taken "the difficult decision...as a result of changes in the retail industry and the challenges posed by the Covid-19 pandemic."
Known for its uniquely themed stores, with decorations ranging from underwater to outer space, fans of the business took to Twitter after the news of its closure to reminisce about their favorite locations.