Best Buy GCU Program Ending, Amazon Game Deals Also Struggling
Best Buy's Gamers Club Unlocked program is apparently dead, according to a leaked memo from the popular electronics retailer. The promotion that used to offer gamers discounts up to 20 percent on new and used games is no longer accepting memberships. Existing members will be served until their contract expires.
The memo reads as follows:
"For a variety of reasons, we have decided that our Gamers Club programs will not be accepting new members. This includes both the free Gamers Club membership and Gamers Club Unlocked (GCU). Current members will continue to receive their benefits and we encourage everyone else to use our 'My Best Buy' membership to receive perks, including receiving a $10 reward certificate when pre-ordering hot games.
"This afternoon, POS will stomp prompting enrollment and employees should no longer offer Gamers Club Unlocked to new customers. The Gaming CRW will be updated to reflect this change."
As of now the Gamers Club Unlocked informational site is still live, but it does not offer the option to purchase the $29 two-year membership previously available. The storefront page for that two-year membership is no longer functional.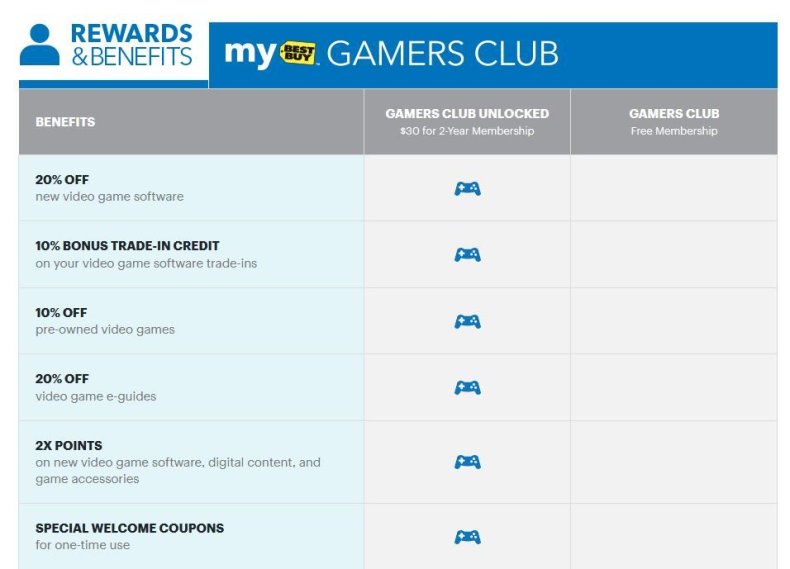 While Best Buy Gamers Club Unlocked has been beloved by its members for years, the program struggled to gain traction after game pre-order savings were also offered through competitive services like Amazon Prime. As Best Buy fights to maintain influence in the consumer electronics space outside of Black Friday, the death of GCU might be a sign of the times.
THE STRUGGLE WITH GAME DEALS AT AMAZON
That being said, despite the high-profile nature of Amazon Prime's 20 percent savings on pre-orders, even that program has experienced its fair share of troubles since it launched in early 2016. When the promotion began, customers were originally offered discounts up to two weeks after a new game's release date. However, that wide period of eligibility was quietly removed last August. As of now, the savings only apply to pre-order purchases.
To make matters worse, it appears certain game distributors have recently begun taking issue with Amazon's discount strategy. In order to combat the lower price, high-profile titles like Star Wars Battlefront II, Detroit: Become Human and Marvel's Spider-Man weren't or are no longer available for pre-order at all. In some cases digital pre-orders are still being offered, but the 20 percent discount doesn't apply to digital goods.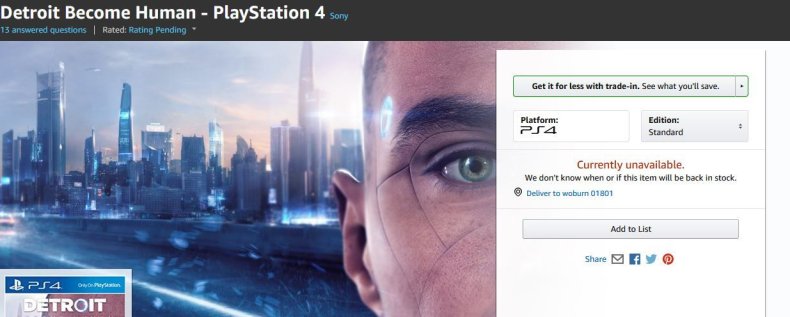 While neither Best Buy nor Amazon have openly discussed their struggles to effectively offer deals on new games, this apparent backlash has given rise to speculation that certain game publishers don't look too kindly on retailers undercutting suggested retail pricing on hot products. After all, if a game like Detroit can be purchased on Amazon for $47, why would anyone purchase a digital version on the PlayStation Network for $59?
It's unclear if the end of Gamers Club Unlocked has anything to do with this silent retailer feud, but any pressure from prominent distributors certainly wouldn't bolster the program's internal viability. Amazon has the extra cash flow to withstand the heat, but maybe Best Buy does not. Regardless of rationale, Gamers Club Unlocked will soon be a thing of the past.
Are you sad to see Gamers Club Unlocked go? Are you frustrated that deals on game pre-orders are now harder to come by? Tell us in the comments section!