The Best Cars That Debuted During Monterey Motor Week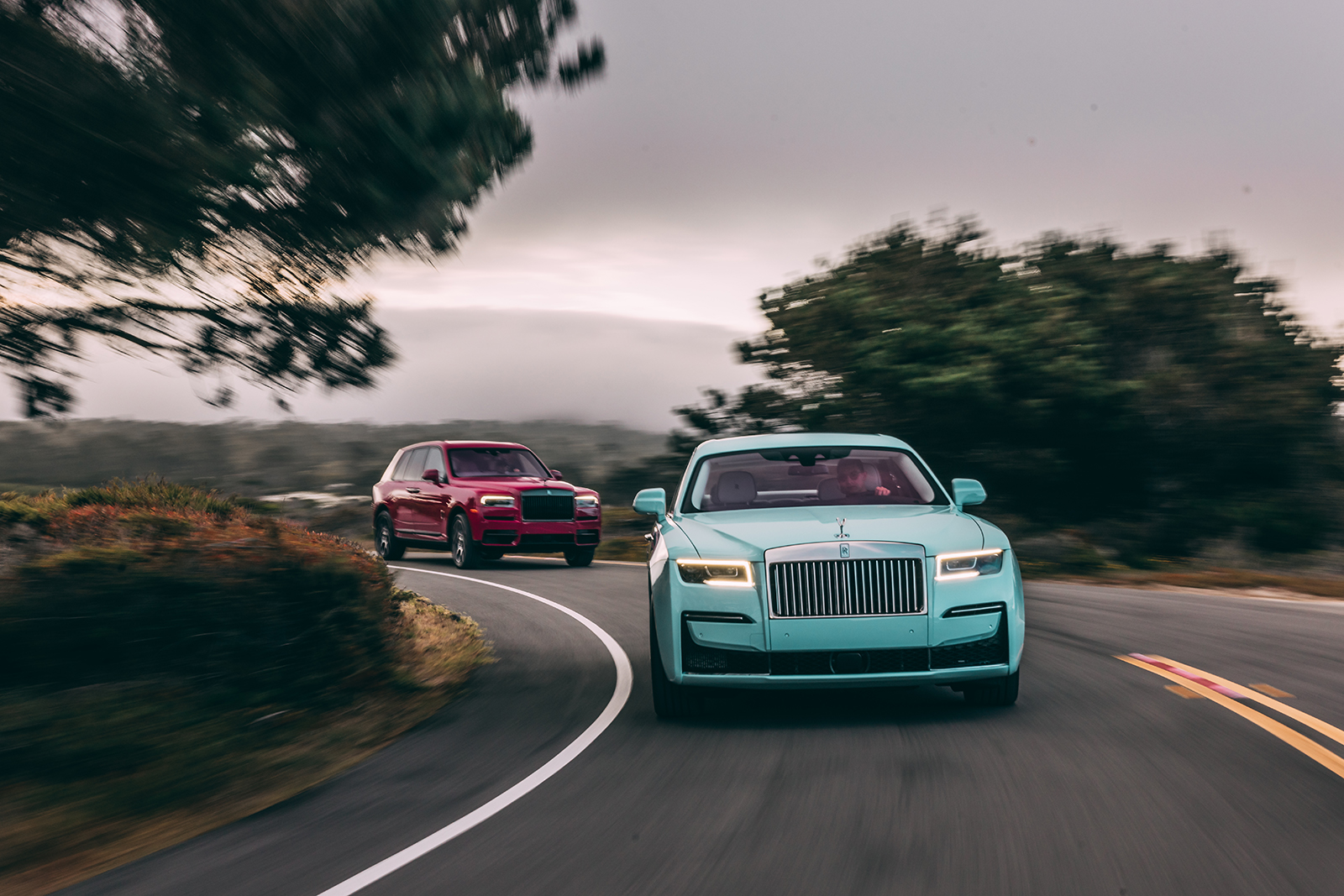 Monterey Motor Week attracts auto enthusiasts from across the globe. The weeklong roster of events ranges from the free car shows in California coastal communities and the garden party-like The Quail, A Motorsports Gathering, to vintage car races at the Laguna Seca race track and the exclusive Pebble Beach Concours d'Elegance.
There's also celebrations of Italian and Japanese cars, gatherings of motorsports groups, and plenty of time to just sip champagne by the fire pits at the Inn at Spanish Bay, if you're lucky enough to snag an invitation.
In a world where traditional car shows have fallen out of fashion, Monterey Motor Week continues to make a splash.
"Monterey Motor Week is one of the ritziest and upscale automotive events in the world, attracting the rich and famous from the world over," said Ed Kim, president and chief analyst at AutoPacific. "As such, it represents a very target rich environment for luxury automotive brands to showcase not only their latest and greatest, but also provide glimpses of their futures via captivating concept cars.
"Many of the people attending Monterey Motor Week are certainly influential, so getting these people excited about what's coming soon from the most prestigious brands can serve as invaluable marketing. Over the years, Monterey Motor Week has become an increasingly important venue for luxury brands to unveil and showcase their latest and greatest as the surroundings are beautiful, the mood classy yet casual, and real potential customers are in attendance."
Here is a look at some of the cars that debuted during the week of events.
Rimac Nevera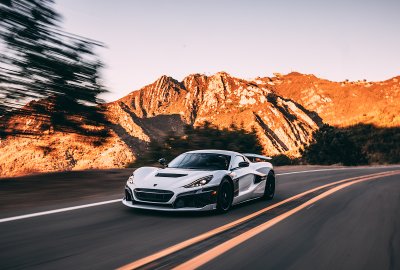 The production version of Rimac's Nevera electric hypercar was shown in public for the first time in the U.S. at The Quail, A Motorsports Gathering, on Friday.
Delivery of car #001 was taken by 2016 Formula One World Champion Nico Rosberg a few weeks ago.
Each Nevera delivers 1,914 horsepower and is produced at the company's production facility outside Zagreb, Croatia. The first year's run of the car is already sold out, with production limited to 50 examples.
Just 10 dealers in the U.S. have the rights to sell the cars.
Acura Precision EV Concept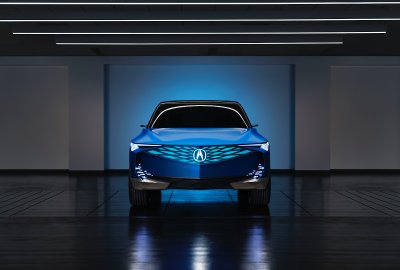 When it debuted on Thursday during Monterey Car Week, the Acura Precision EV Concept gave a glimpse at what an electric SUV from Honda's premium arm could look like.
The model wears a name similar to other Precision Concepts that Acura has showcased in the recent past. Each of those has gone on to see most of its design included in new models, including the Acura TLX sedan, MDX sport utility vehicle (SUV) and Integra small car.
Inspired by Italian power boats, the concept is dressed in a Double Apex Blue color with a matte finish. It has "theatrical lighting" and an illumined take on Acura's Diamond Pentagon grille and daytime running light signature. Fresh "Particle Glitch" lighting features on the front and rear.
The model rides on 23-inch wheels and features a cockpit that's inspired by a Formula One driver's cockpit. The cabin is appointed with recycled material and 100-percent biomass leather.
Koenigsegg CC850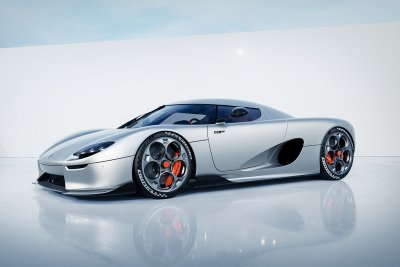 A new model built to commemorate the 20th anniversary of the first production Koenigsegg CC8S was unveiled at The Quail, A Motorsports Gathering.
The Koenigsegg CC850 delivers a blistering 1,382 hp via a twin-turbocharged 5.0-liter V8 engine that is paired with an engage shift system. That system functions both a gated six-speed manual transmission with a clutch pedal and as a nine-speed automatic, depending on the driver's preference.
The car features hallmark Koenigsegg design, a detachable hardtop and a synchrohelix door system.
Just 50 examples of the Koenigsegg CC850 will be built in honor of company founder Christian Koenigsegg's 50th birthday.
Lucid Air Sapphire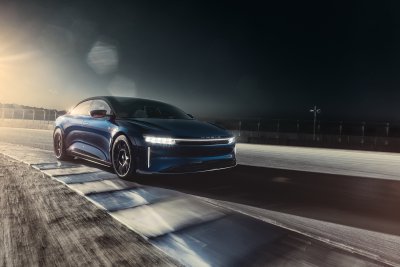 The three-motor Lucid Air Sapphire made its initial appearance on the lawn during Monterey Motor Week. The car is a fresh version of the company's Lucid Air sedan.
It wears carbon-ceramic brakes, sport seats, and a track-tuned suspension. It comes with an aerodynamic package.
The all-electric car can get from zero to 60 mph in less than two seconds and to 100 mph in under four. Its top speed exceeds 200 miles per hour.
Production of the Lucid Air Sapphire begins in the first half of 2023. The model starts at $249,000 USD. Reservations for the model start on August 23.
Kia EV6 GT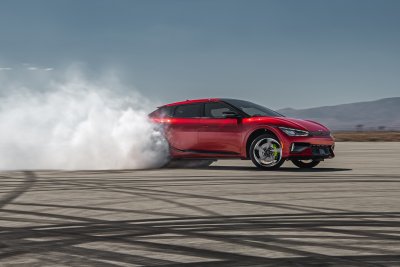 The most powerful Kia production vehicle ever made its debut during Monterey Motor Week at The Quail, A Motorsports Gathering. The 576-horsepower EV6 variant can accelerate from zero to 60 mph in 3.4 seconds and has a top speed of 161 mph.
Ahead of its debut, Kia matched the EV6 GT up against a Ferrari Roma and Lamborghini Huracan Evo in a drag race. The Kia beat its competition for the AMCI-certified win.
The car has a 77.4-kilowatt-hour (kWh) battery, 160-kilowatt (kW) front motor and 270 kW rear motor. Drivers can unlock "Drift Mode" to increase capacity and performance. It also has larger diameter disc brakes, an electronically controlled suspension and an electronic limited slip differential.
Pricing and availability for the car will be announced further down the road.
Polestar 6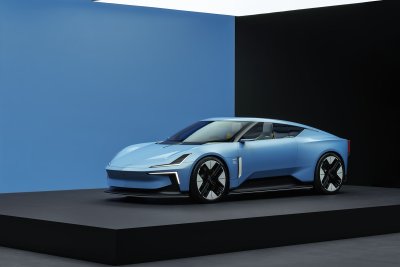 Sweden's electric car company confirmed plans to bring the Polestar electric roadster concept to production ahead of Monterey Motor Week, but showed it off in person at The Quail, A Motorsports Gathering. The concept was unveiled in March in Los Angeles as the Polestar O2.
Polestar will craft the 6 on the company's aluminum platform. The car's 800-volt electric architecture will be shared with the already-confirmed Polestar 5 sedan. It will have an output of up to 884 hp and 663 lb-ft of torque courtesy of a dual-motor powertrain. Polestar is targeting a 3.2-second zero to 60 miles per hour (mph) sprint time.
The first 500 units will feature a Sky blue exterior paint color, light leather interior and unique 21-inch wheels, all borrowed from the Polestar O2 concept car.
Buyers can expect to get their hands on the first models in 2026. Build slots can be reserved now. Pricing has not yet been announced.
Aston Martin V12 Vantage Roadster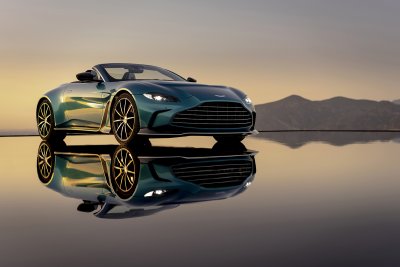 A limited run of convertible Aston Martin V12 Vantage Roadster models will be making their way to buyers around the world. Just 249 examples of the new car, which was introduced at a private event in Pebble Beach, will be crafted.
The car features a widebody design, wide-track suspension and twin-turbocharged 5.2-liter V12 engine. That motor gives the car 690 hp and 555 lb-ft of torque while the body design delivers 10 times the amount of downforce of the series production Vantage Roadster.
Aston's new cabrio features the same suspension hardware as the V12 Vantage but has a carbon fiber front bumper, clamshell bonnet, front fenders and side sills. A rear wing is standard, as are 21-inch alloy wheels and Michelin Pilot 4S high performance tires.
Production of the V12 Vantage Roadster will begin in Q3 of 2022, with first deliveries scheduled to begin the next quarter.
Bugatti W16 Mistral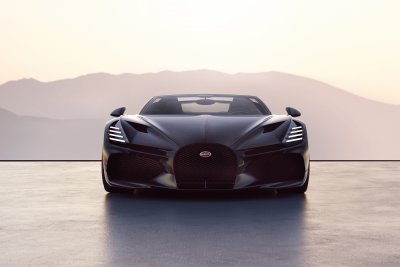 The W16 is bowing out for roadgoing Bugattis, but not before a final, powerful example comes to market. Enter: the Bugatti W16 Mistral.
Designers and engineers took inspiration for the model from the mistral, a powerful wind that blows from the Rhône River valley, through the Côte d'Azur in southern France and into the Mediterranean.
Its powered by the same engine with the same tuning as the Bugatti Chiron Super Sport 300+. That means that drivers have access to 1,577 hp and 1,180 lb-ft of torque.
To make the car, Bugatti's team did not shear off an existing monocoque at the roof joints, rather they re-engineered and reshaped traditional company design to create a more ounces silhouette that doesn't compromise on performance with inspiration coming from the 1934 Bugatti Type 57 Roadster Grand Raid.
Only 99 examples of the W16 Mistral will be built. Each will be priced at $5.09 million USD. Deliveries are scheduled to begin in 2024. The entire production run is already sold out.
Lincoln L100 Concept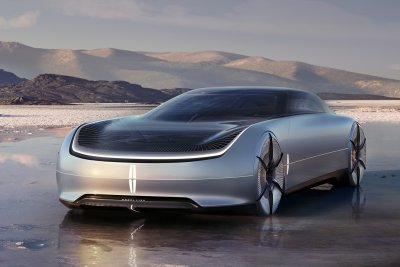 This concept car sets the tone for Lincoln's future, but it's not something you'll see coming to production anytime soon. Instead bits, bobs and inspiration will be taken and dolled out to the Lincoln lineup.
It was created as an autonomous vehicle that combines connectivity and software-driven innovations to create a sanctuary for drivers and passengers.
There's neat design touches throughout the model like a roof that pops up, a greyhound mascot tucked under protective front glass, and giant wheels that have flat bottoms.
Sustainability was also a focus in creating the model. The cabin wears a recycled suede fabric along with animal-free materials. The exterior features metallic paint and frosted acrylic in lieu of chrome.
Land Rover Range Rover SV Carmel Edition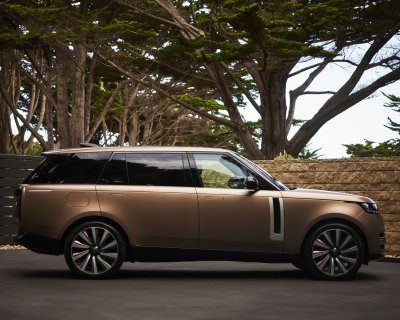 The 2023 Range Rover SV Carmet Edition made its debut at a private gathering during Monterey Motor Week. Just 17 units of the $345,000 SUV will be made, exclusively for the North American market.
The model is based on the Range Rover SV but adds special touches including a Satin Bronze exterior paint color, 23-inch Diamond Turned wheels with Dark Grey Gloss paint with Satin Bronze inserts. Bespoke puddle lights illuminate the ground.
The long wheelbase model features the SV Signature Suite that offers a four-seat configuration. In this vehicle there are Liberty Blue front seats and Caraway contrast rear seats.
Caramel Edition embroidery and SV Bespoke branded treadplates complete the look.
Each buyer gets two Titelist Custom Club fittings at Titleist's Performance Institute along with full club sets for the Carmel Edition owner and partner.
A portion of the sale of each of the vehicles benefits the Monterey Bay National Marine Sanctuary.
Rolls-Royce Pebble Beach Collection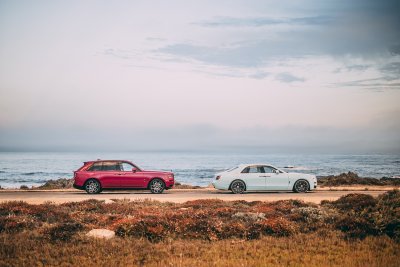 On the lawn of The Quail, A Motorsports Gathering, Rolls-Royce Motor Cars unveiled its Pebble Beach Collection for 2022. The two commissions are colorful expressions that fit with the theme and dress of Monterey Motor Week.
The Rolls-Royce Black Badge Cullinan and Ghost wear never-before-seen colors and finishes. The Cullinan has a Forbidden Pink paint job. Inside a Grace White hand-crafted leather contrasts with Chasmere Grey accent work. Lime Green leather finishes the look. A Peony Pink leather Bespoke Viewing Suite awaits tailgating opportunities at the rear of the sport utility vehicle (SUV).
The Rolls-Royce Black Badge Ghost that premiered features a Crystal finish over Sagano Green. The six-layer paint process includes two clear coatings. A coastline complements the look, along with gloss black painted wheels.