Best of CES 2021: The 25 Best New Products, Gadgets and Tech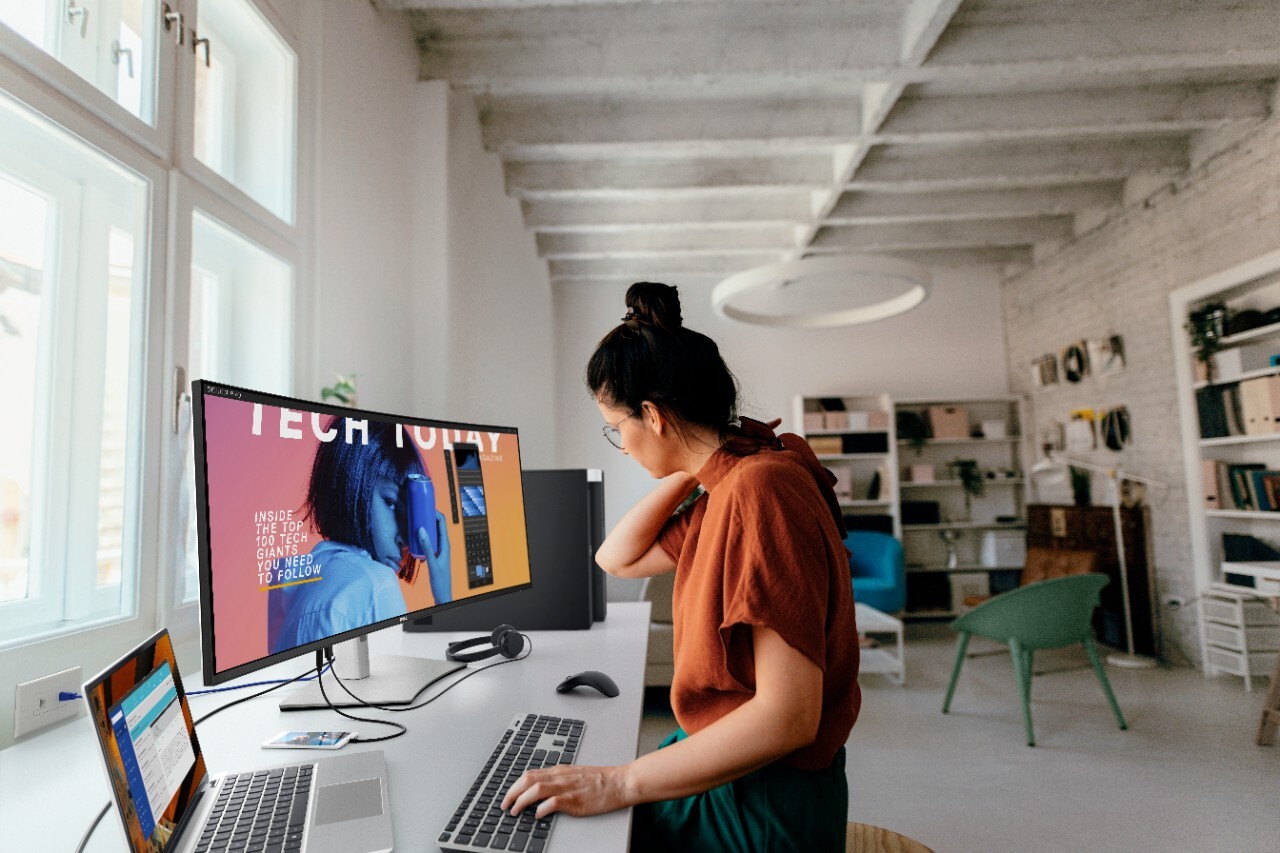 The Best of CES 2021 includes gadgets, appliances, upgrades for your health and yes, masks. The Consumer Electronics Show took place online this year instead of spread across Las Vegas, but it remains the place for seeing the most exciting new tech of 2021.
We've roamed the virtual halls, joined Zooms and took deep dives to see what the best new tech of 2021 promises. The most impressive new gadgets include upgrades to TVs, Wi-Fi, refrigerators and other typical CES gadgets. But we also see new technology that can improve our lives this year as we continue to work from home, take more control of our health and continue to adapt to spending more time at home.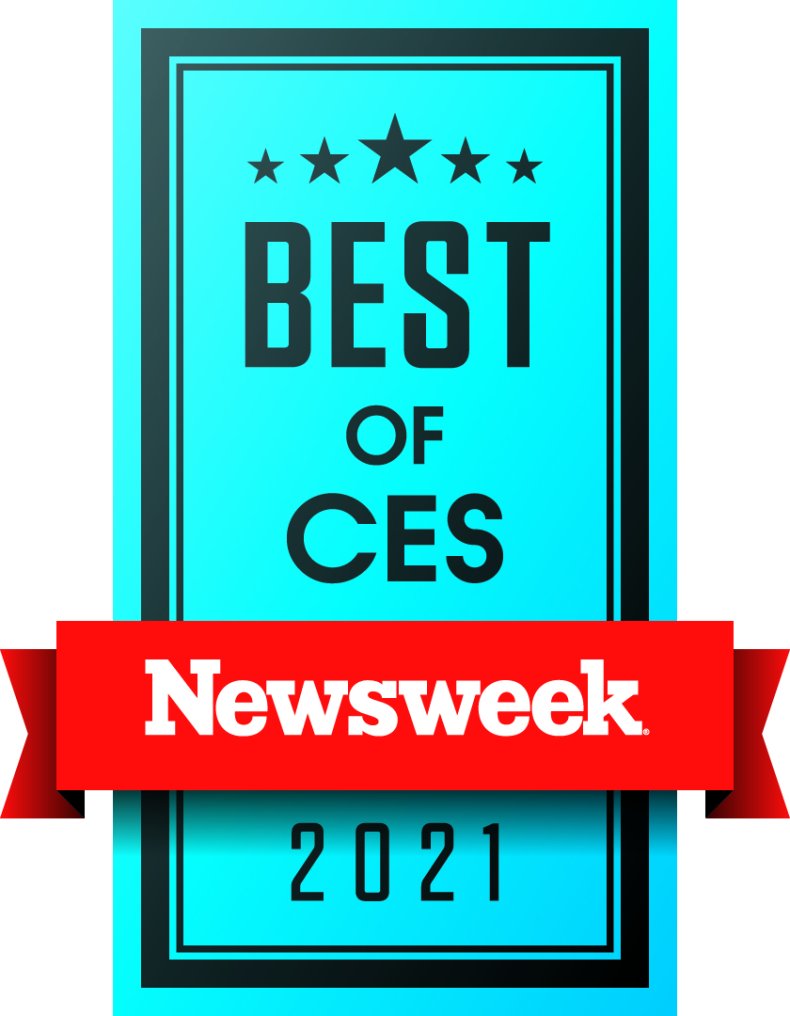 Here are the best products of CES 2021.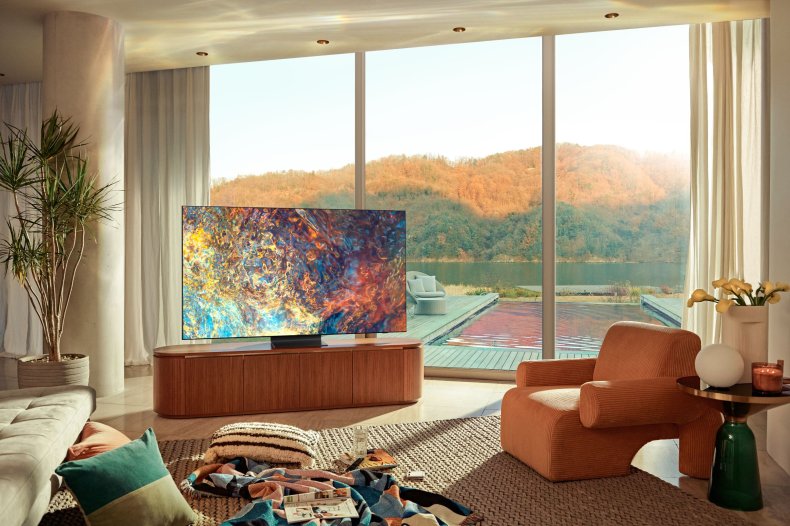 Samsung Neo QLED 4K & 8K TVs
The Samsung Neo QLED TV features a new mini-LED backlighting technology that uses incredibly small LEDs that allow Samsung to deliver better blacks and brighter HDR highlights without the brights spilling into shadows.
We also get enhanced upscaling, which makes HD content look better on the 4K and 8K models so that you can get the most out of your TV while you wait for more 8K content to arrive. Pair this with enhanced game mode, new health features, voice assistants and optional video chat features, and you have a well-rounded set of 4K and 8K TVs for 2021.
Acer Chromebook Spin 514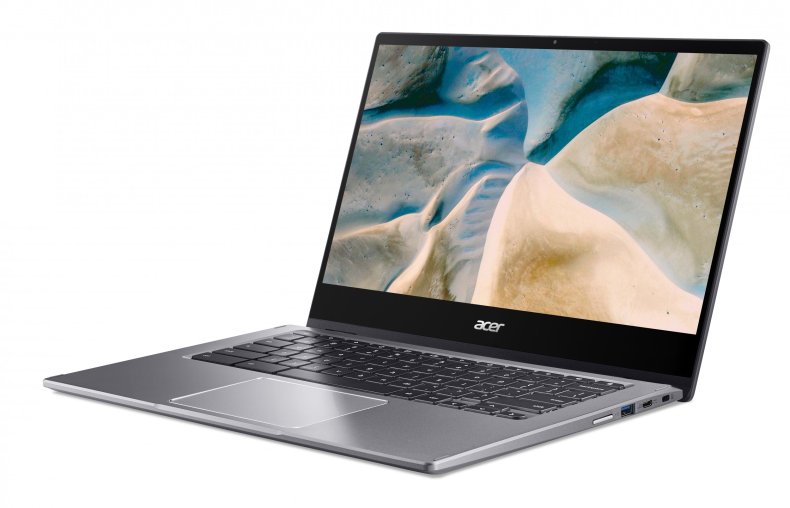 The Acer Chromebook Spin 514 with AMD Ryzen Mobile processors and AMD Radeon graphics. These new processors deliver enhanced performance, quick startup and long battery life.
This 14-inch Chromebook also features a metal chassis and military-grade durability, a convertible form factor so that you can use it as a laptop or as a tablet. The Acer Chromebook Spin 514 with AMD arrives in February, starting at $479.
Honor MagicBook Pro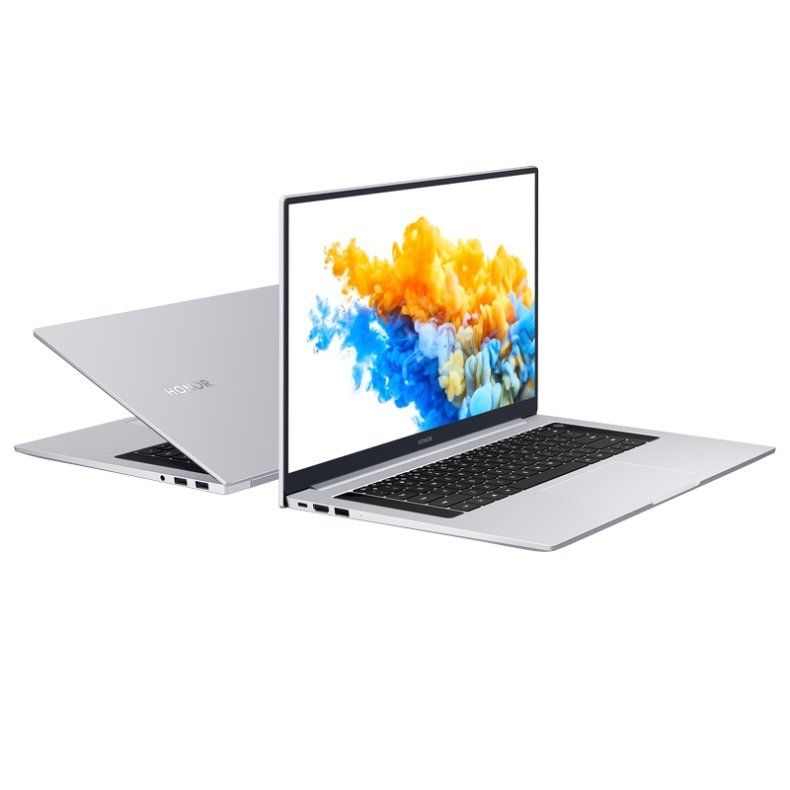 The Honor MagicBook Pro features a 16.1-inch display, Full HD screen, and it's now available with an Intel 10th generation processor and Nvidia GeForce MX350 GPU. This model also includes 16GB RAM and a 512GB SSD.
Fast charging delivers a 50 percent charge in about 30 minutes, and battery life is rated at 11.5 hours on a full charge. You can expect the MagicBook Pro to start around $1,000 when it arrives in the U.S.
Belkin BoostCharge Pro 2-in-1 Wireless Charger Stand with Magsafe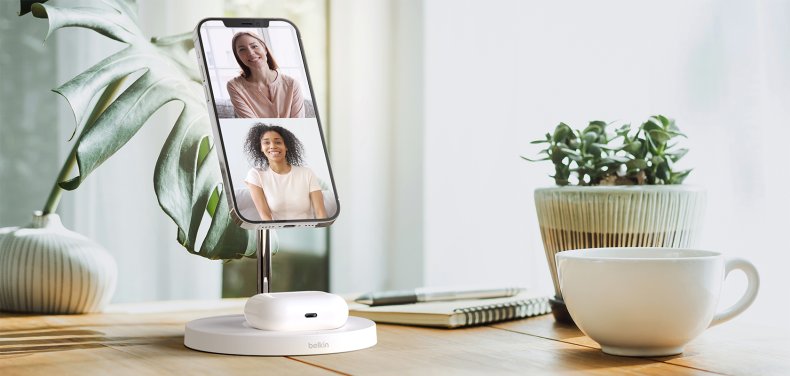 The Belkin BoostCharge Pro 2-in-1 Wireless Charger Stand with MagSafe delivers 15W MagSafe charging and wireless charging for AirPods Pro or AirPods with Wireless Charging on the base.
This stand uses magnets to keep the iPhone 12 series on the charger. You can place the phone in portrait or landscape mode, so it's great for video calls or simply watching videos. It goes on sale in March or April for $99.95.
IOGEAR UpStream Mobile Video Capture Adapter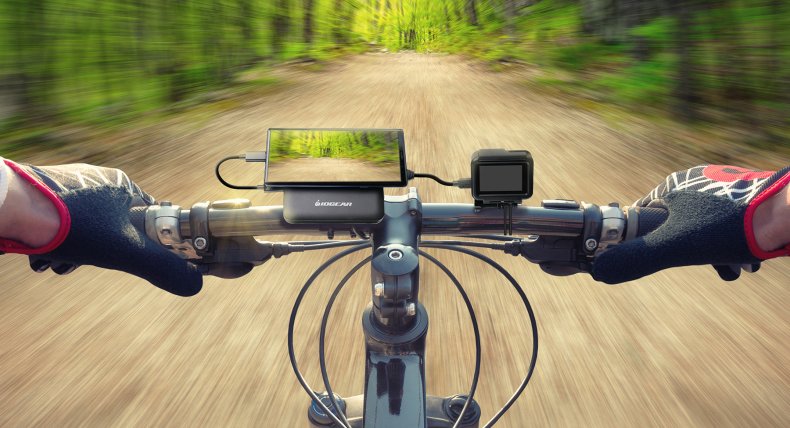 The IOGEAR UpStream Mobile Capture Adapter is a simple and easily portable live streaming solution that lets you capture up to 4K video from HDMI capable cameras and Android smartphones. You can attach the adapter to a camera, a tripod or other devices with the 1/4-inch mount.
This portable solution is great for DSLR, action cameras, game consoles and many other devices. This is an excellent option for a single camera streaming setup. The UpStream Mobile Capture Adapter is available now for $149.95.
Bose Sport Open Wireless Earbuds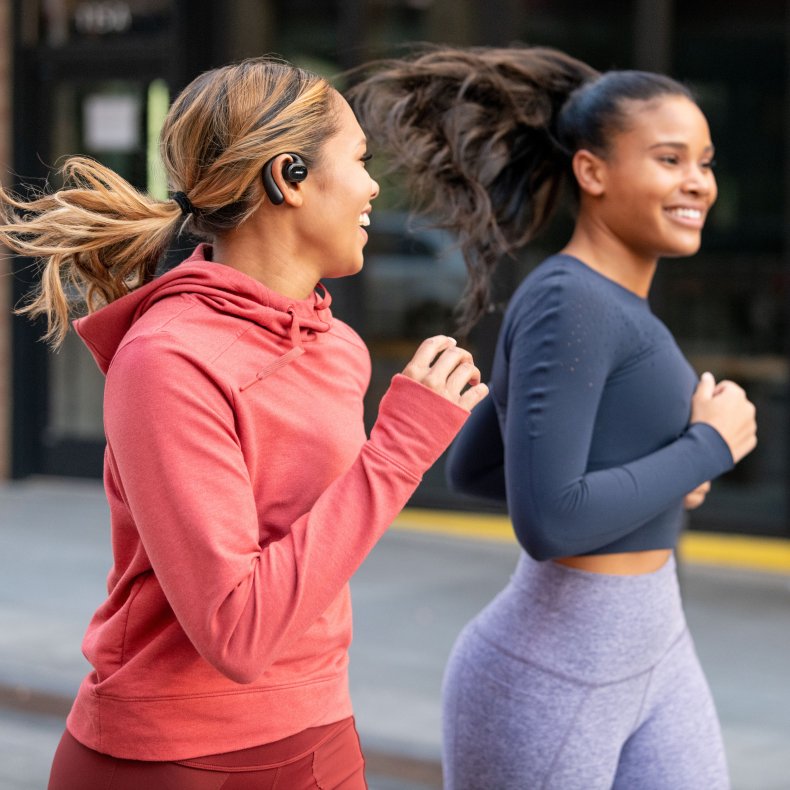 The Bose Sport Open Earbuds keep you going with music, calls, podcasts and audiobooks without blocking the world around you. This is essential if you work out or walk-in busy areas while you are on calls or enjoying music.
These headphones let you hear traffic, your surroundings and have conversations while listening. Unlike many solutions, these direct sound to your ear instead of relying on bone conduction. You can preorder now at Bose and Best Buy for $199.95, and they ship in mid-January.
LG Ultrafine OLED Pro Monitor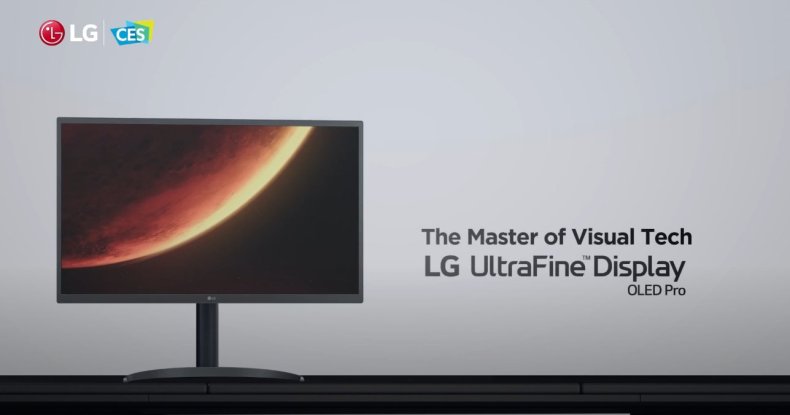 The LG UltraFine OLED Pro monitor joins the UltraFine monitor lineup with a 4K OLED display. This is a 31.5-inch 4K display that includes more than 8 million pixels. The display hits all the marks that creative professionals need, including 99 percent of DCI-P3 and the Adobe RGB color spectrum.
The monitor includes a USB C port cable of delivering 90W charging, two DisplayPorts, three USB A Ports, an HDMI port and a 3.5mm headphone jack. We're still waiting on pricing and specific release date.
Lutron Caseta Outdoor Smart Plug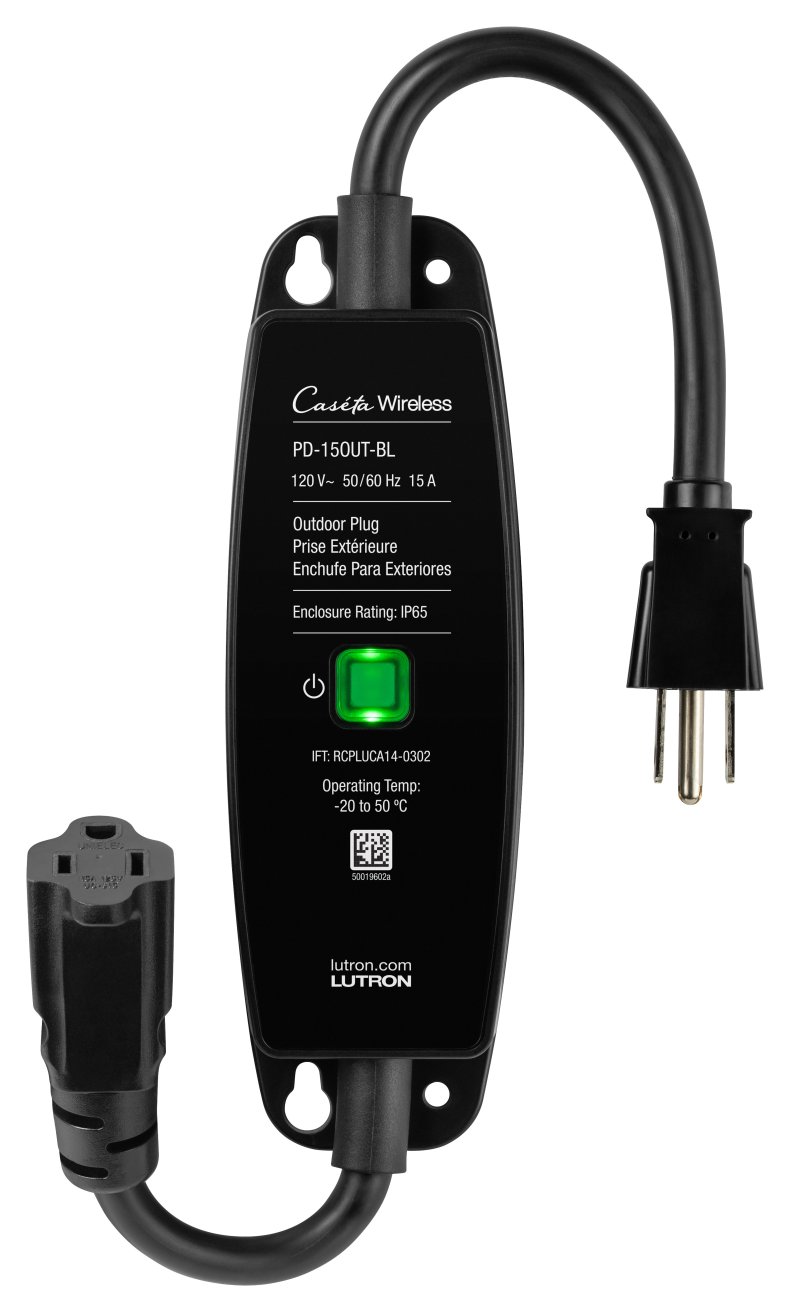 The Lutron Caséta Outdoor Smart Plug is an outdoor plug that connects to your Lutron Caséta smart lighting setup, allowing you to connect your string lights, landscaping and other outdoor lights.
The IP65 rating means that it is safe for year-round use in dust, dirt and water. It can handle hot and cold environments. You can connect this to Ring to automatically turn on lights when motion is detected, set up schedules in the Lutron app and control with HomeKit, Amazon Alexa and Google Assistant. It arrives in March for $79.95.
Shure Motiv MVC5 Home Office Microphone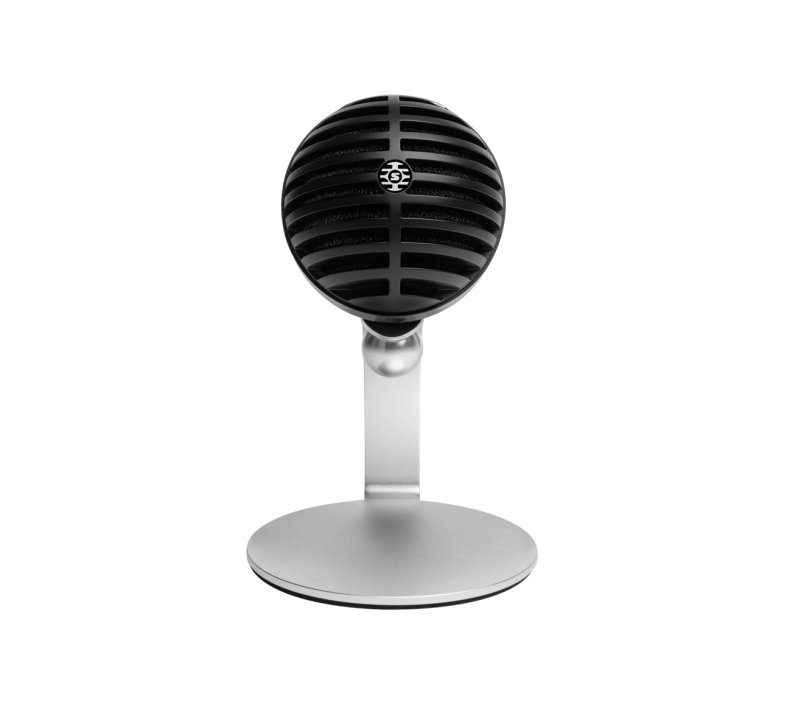 The Shure Motive MV5C Home Office Microphone is a simple upgrade that dramatically improves your home office audio setup. After hearing a comparison of the MV5C and the microphone on an iMac, the difference is like night and day.
With simple setup and the option to plug in headphones to monitor your audio if you want that feature, it is a nice entry-level home office upgrade that can grow as your needs change. The microphone connects directly to Mac or PC with USB-A or USB-C. The MV5C is available now for $99.
PopSockets MagSafe Grips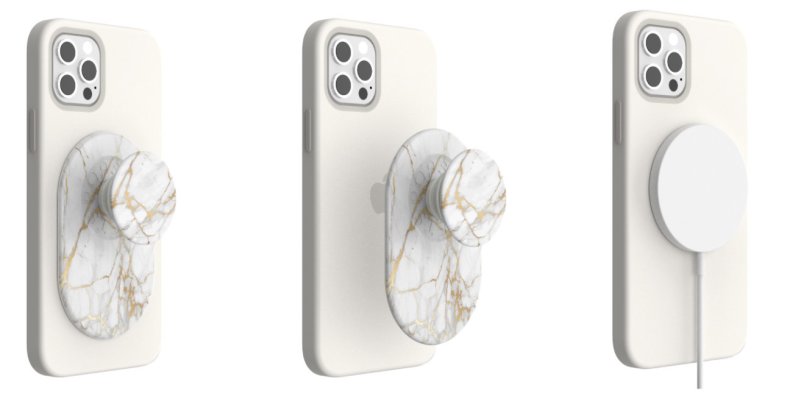 The PopSockets MagSafe Grips attach to the back of your new iPhone 12 with magnets and deliver the PopSocket that you've grown used to. Now it is easy to charge your iPhone 12 wirelessly by removing the PopSocket Grip and then using MagSafe accessories.
PopSocket announced an array of accessories, but we are most impressed with the PopGrip for MagSafe, PopWallet+ for MagSafe and the PopMount for MagSafe lineup that includes a home and car mount. The PopGrip and PopWallet+ arrive this spring.
TCL XL Collection TVs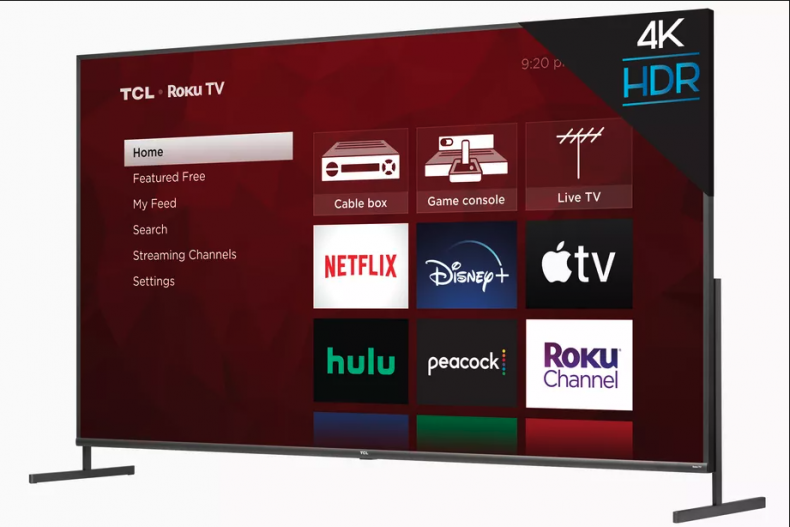 While TCL is making waves of the 6 Series arriving with an 8K resolution, the new TCL XL Collection stands out by delivering huge screens in our homes with an incredibly tempting starting price.
These new 85-inch 4k TCL XL Collection TVs start with an 85-inch 4 Series at $1,599 and will go up to an 85-inch 4k HDR QLED, and even an 85-inch Mini LED 8K TV. Pricing on the higher-end models is not yet available.
Philips Sonicare 9900 Prestige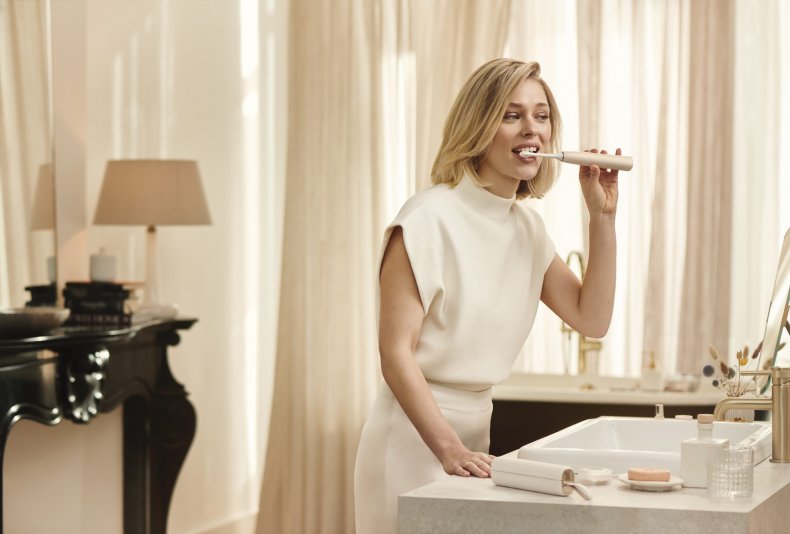 Does your dentist continually tell you that you brush too hard? If so, the new Philips Sonicare 9900 Prestige toothbrush is exactly what you need. The toothbrush uses sensors to detect the pressure and motions you use and then adjust the intensity if you are pushing too hard.
The toothbrush connects to an app that can track your brushing habits, give you feedback on better brushing. The Sonicare 9900 Prestige features a premium design and comes with a vegan leather case that charges by USB-C.
Kensington StudioDock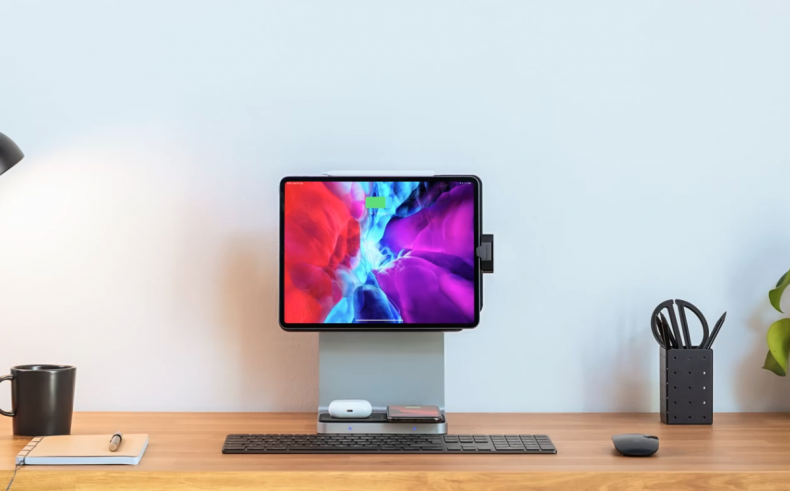 The Kensington StudioDock is an iPad Pro docking station for your desk. It's designed for people who use the iPad Pro as a standalone tool or to use it next to your computer when drawing, using the iPad as an external display or for video calls.
This dock includes three USB-A ports, a USB-C port, HDMI 2.0, a 3.5mm headphone jack, an SD card reader and a Gigabit Ethernet port. We're still waiting on pricing and availability.
Roborock S7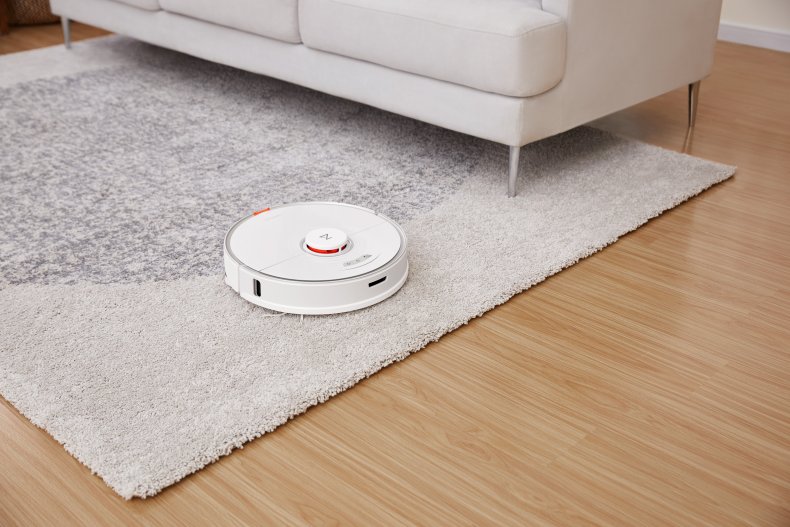 The Roborock S7 is a robot vacuum and mop that can detect the surface to lift the mop and avoid carpets automatically. When mopping, it can scrub at 1,650 times a minute to 3,000 times a minute. This speed and power allow it to break up even dried-on messes.
When the S7 detects carpet, it automatically lifts the mop, allowing it to clean hard floors and carpets in one go without anyone stepping in. The large battery promises up to three hours of cleaning in quiet mode. The Roborock S7 goes on sale in March for $649.
Targus UV-C LED Disinfection Light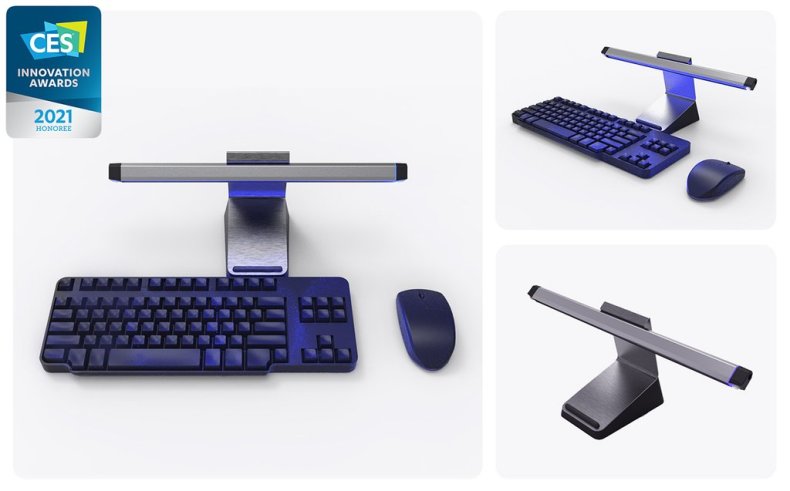 The Targus UV-C LED Disinfection Light uses a UV-C LED to clean your keyboard and mouse, or anything you leave sitting under it at your desk. The cleaning light runs for five minutes an hour, and if you are using your computer, the motion sensors will delay cleaning until you leave.
We're waiting on pricing and availability, but if you want to keep your work area clean at home or in an office, this looks like an essential accessory for 2021.
TP-Link Deco Voice X20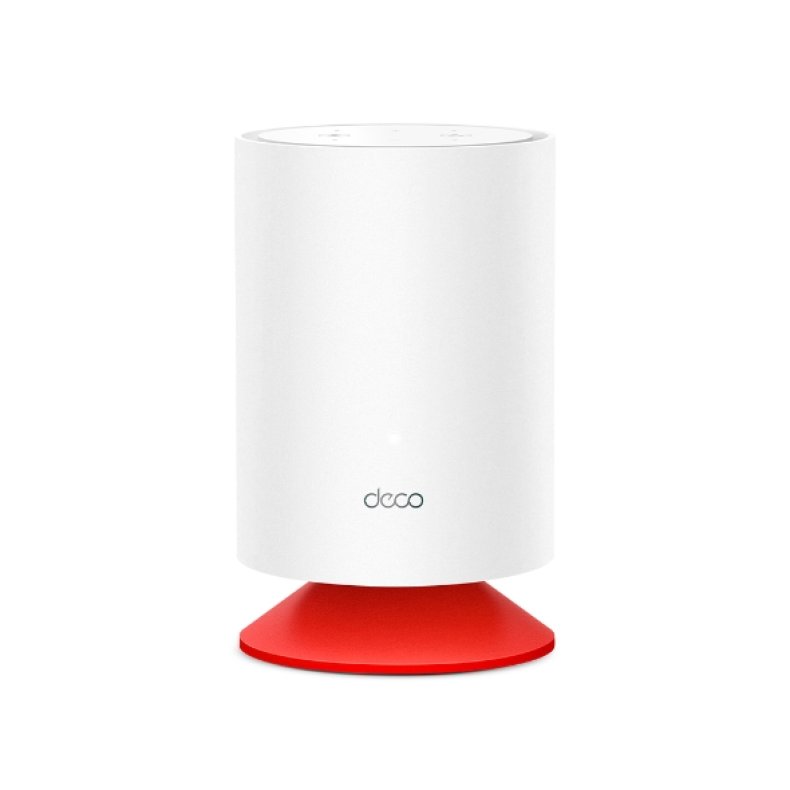 While Wi-Fi 6e is making waves at CES 2021, it will be a little while before we see it in tons of devices. The TP-Link Deco Voice X20 is a mesh Wi-Fi system that supports wi-fi 6 and is a smart speaker with Alexa built-in.
Now you can improve Wi-Fi around your home and add speakers to rooms at the same time. This is compatible with existing Deco mesh networks. You can stream Spotify, Amazon Music and other services on the smart speaker.
AirPop Active+ Face Mask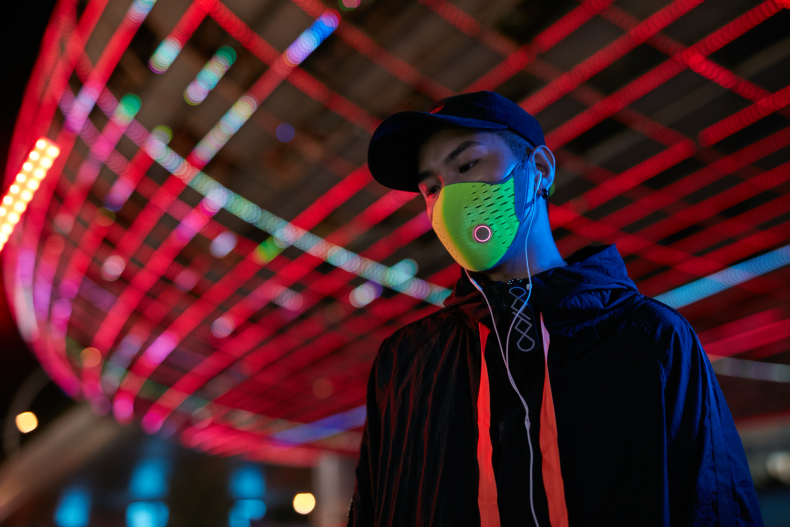 At CES 2021, we saw several masks and mask concepts, but the one that stood out the most is the AirPop Active+ face mask. This is a smart mask that can collect data about your breathing and connect that to air quality based on your location.
This mask is also designed to capture biometric data during normal use and while working out. The AirPop Halo sensor tracks breathing behavior and cycles as well as pollutants blocked. In Active Mode, it can even track breathers per minute or per pace. It's expensive at $149.99, but it is a tempting option for users looking to track data.
Noopl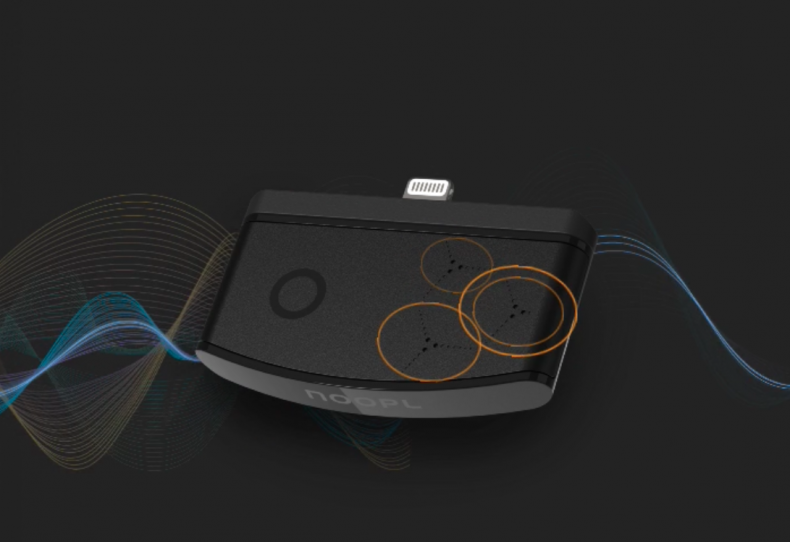 Noopl is a made for iPhone accessory that plugs into an iPhone and works with AirPods Pro to deliver better hearing in noisy situations. While we might not be spending our evenings in noisy restaurants, this can also help users hear better at the store where masks muffle speech.
With the Noopl device plugged into the iPhone and AirPods Pro in your ears, the user can better hear conversations around them without losing important details to background noise. It is coming this year for $199.
JBL Bar 5.0 MultiBeam Soundbar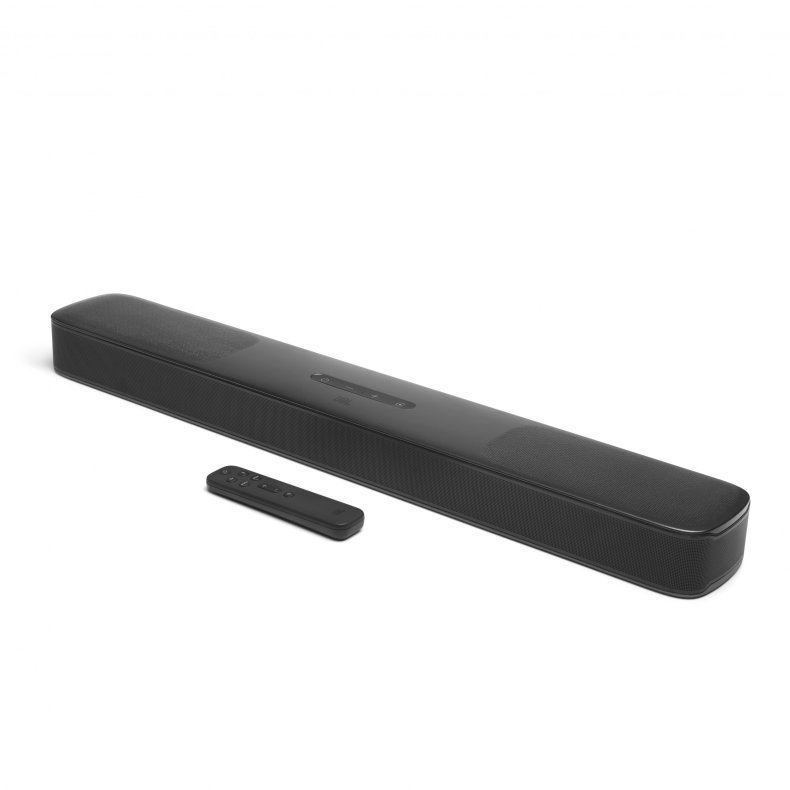 The JBL Bar 5.0 MulitBeam soundbar is a very affordable entry into Dolby Atmos with a $399.95 price tag, and it includes smart features like AirPlay 2 and Chromecast support for streaming.
This is a virtual Dolby Atmos setup, and it uses MultiBeam, which is JBL's beam-forming tech, to deliver a more immersive experience without surround speakers. The price point and features help it stand out in a sea of soundbars.
Dell UltraSharp 40-Inch Curved Monitor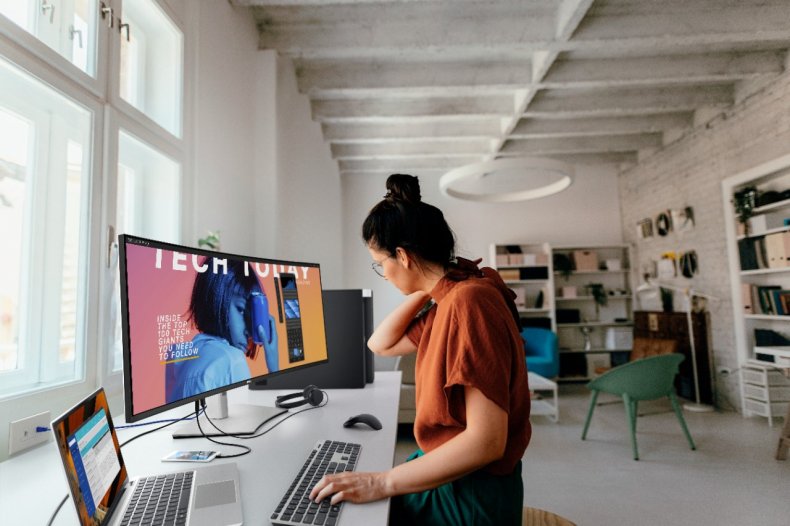 The newest Dell monitor is the Dell UltraSharp 40 Curved WUHD monitor, and it packs in a breathtaking array of features. The 40-inch curved display features a 5,120 x 2,160 resolution and delivers the color accuracy that creative professionals need.
It also includes a 90W charging port over Thunderbolt 3, a wide array of ports, and it includes eye comfort technology to help keep your eyes fresh after staring at the monitor all day. This monitor goes on sale January 28 and starts at $2,099.99.
Rise Personal Garden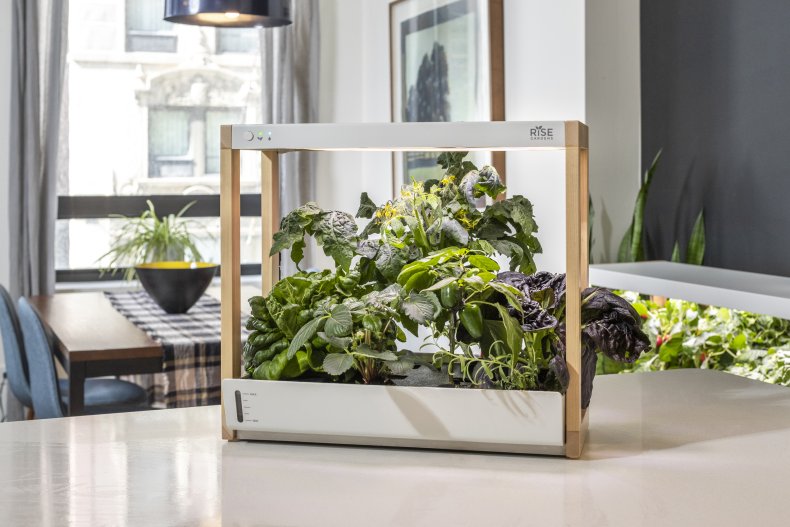 The Rise Personal Garden is a small, smart hydroponic garden that you can keep on your countertop and use to grow fresh food at home without outdoor space. This smaller version of the Rise gardens can grow four large plants, eight medium-sized plants or a dozen small plants.
The system can accommodate a wide range of vegetables and even supports microgreens. You can use voice control with Alexa to activate lights and pumps as well as get care and harvest advice. The Rise Personal Garden is $279.
2021 Razer Blade Gaming Laptops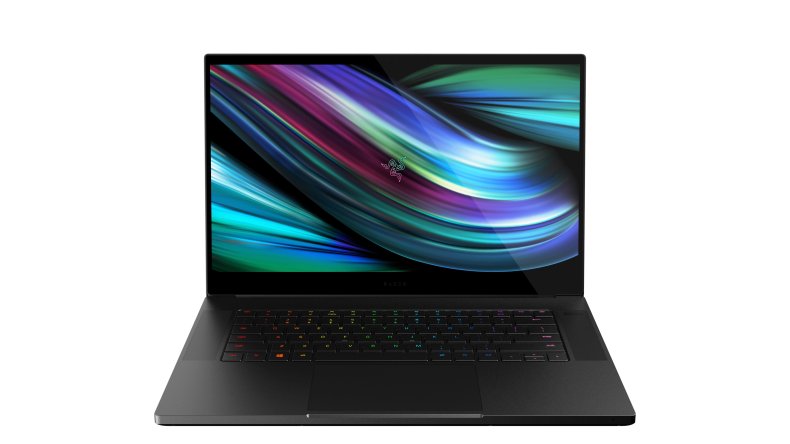 The Razer Blade 15 and Razer Blade Pro 17 gaming laptops arrive with a fresh 2021 update delivering upgraded graphics options and new pricing that starts at $1,699.
These gaming laptops are available with the NVIDIA GeForce RTX 30 Series Laptop GPUs, delivering better ray-tracing in games. Both sizes are available with three different display options at various refresh rates starting at 360Hz in full HD, and there is an Ultra HD OLED screen option on the Razer Blade 15.
Catalyst Total Protection Case for iPhone 12 Series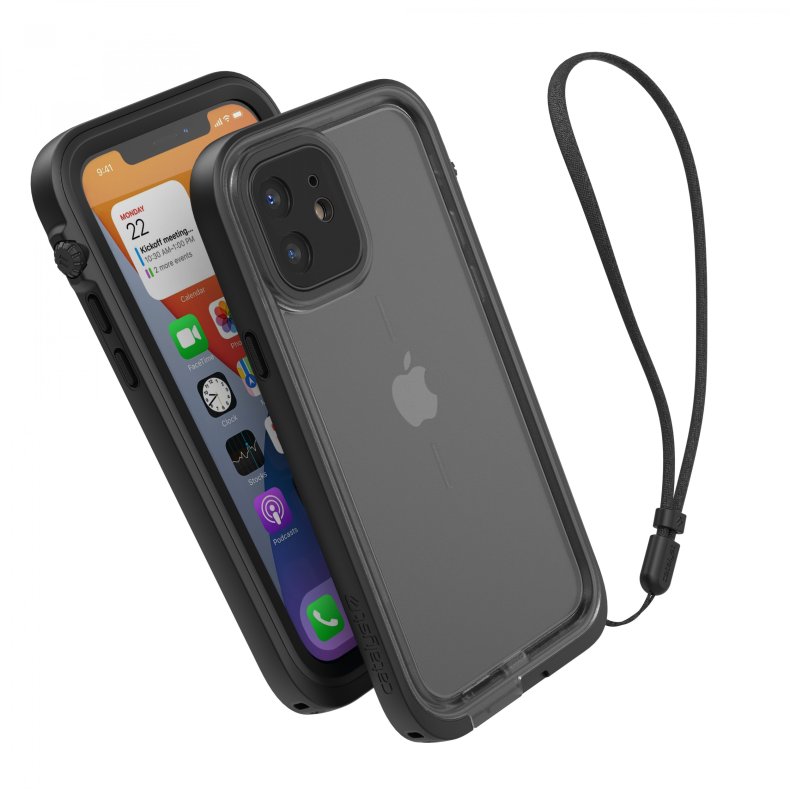 The Catalyst Total Protection Case for iPhone 12 Series offers 33-foot waterproof protection and 6.6-foot drop protection. It includes a built-in screen protector, rotating mute switch and is designed to deliver good sound even when sealed.
This design works with MagSafe charging and Qi wireless charging, plus there is an oversized Lightning port for when you want to charge with a cable. The Total Protection Case is available for all the new iPhone 12 models. It is up for preorder for $89.99.
LG InstaView Door-in-Door Refrigerator With Craft Ice and UVnano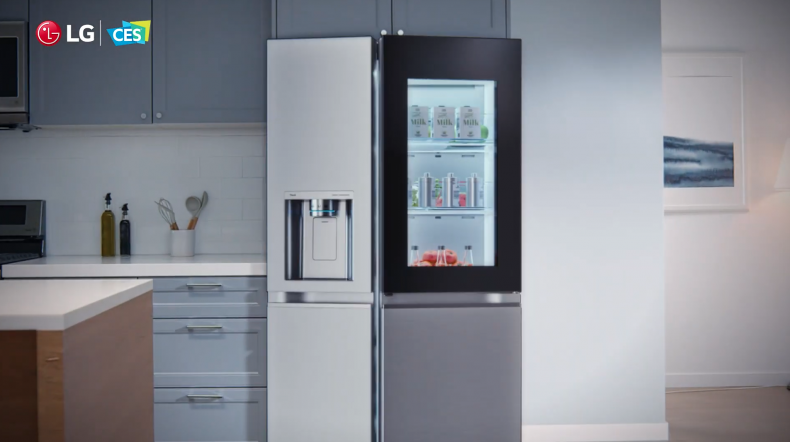 The new LG side-by-side refrigerator features the Instaview Door-in-Door technology to show you what is inside your fridge with two knocks. This keeps the fridge cool while you browse for a snack. This model features a larger viewing window than the previous model.
One of the most impressive features is the Craft Icemaker, which churns out slow-melting ice spheres that are perfect for upping your home cocktail game. The water dispenser on this model can also automatically clean itself.
Honor Band 6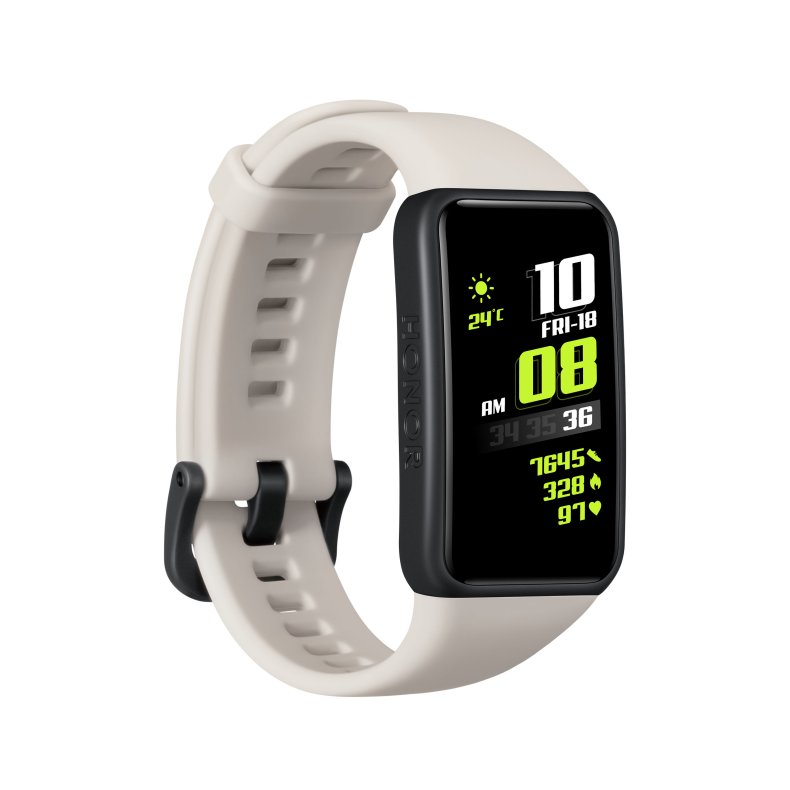 The Honor Band 6 is a super affordable fitness tracker with a 1.47-inch screen. It includes a heart rate monitor, blood oxygen sensor and can track an array of workouts.
It is water-resistant and includes up to 14 days of battery life. The Band 6 can show notifications for texts, apps and calls. It is available in three colors and will retail for approximately $35.