Best Christmas Onesies and Sweaters for the Holiday Season from Walmart, Target, Kohl's and More
Retailers and clothing brands are helping all the family get into the holiday spirit this year with the release of Christmas onesies and sweaters. Newsweek has rounded up all the best seasonal outfits that every American should consider for their wardrobe.
Tipsy Elves: Everyone's favorite saxophone player, Kenny G, has released a holiday Christmas sweater with the online brand. So while everybody else is wearing a Santa Claus or Frosty the Snowman jumper, cool dudes can keep it smooth with this long-haired musical god.
The brand has also teamed up with André to launch a full collection of seasonal gear.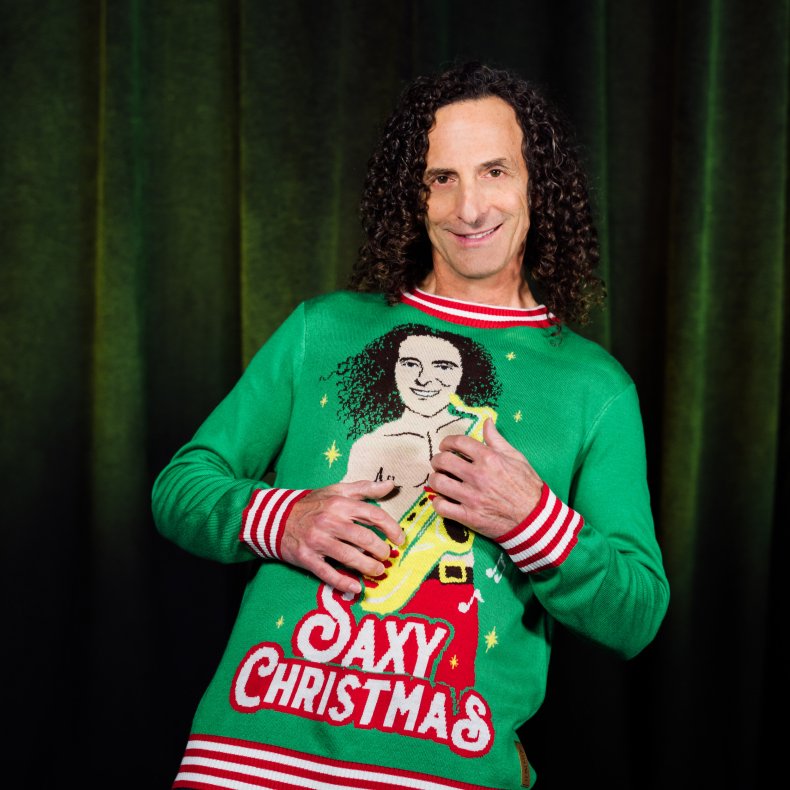 Red Lobster: Update: As of December 6, 2019, Red Lobster has sold out of the "Ugly" Holiday Sweater and will not be restocking sizes this holiday season, the company told Newsweek.
Original copy: The Cheddar Bay Biscuit "Ugly" Holiday Sweater will be available for $39.99 from the online store. The jumper includes a large pocket for snacks and drinks, meaning you never need to leave the sofa this Christmas. The online store also features must-have stocking stuffers like insulated Cheddar Bay Biscuit Fanny Packs, T-shirts and more.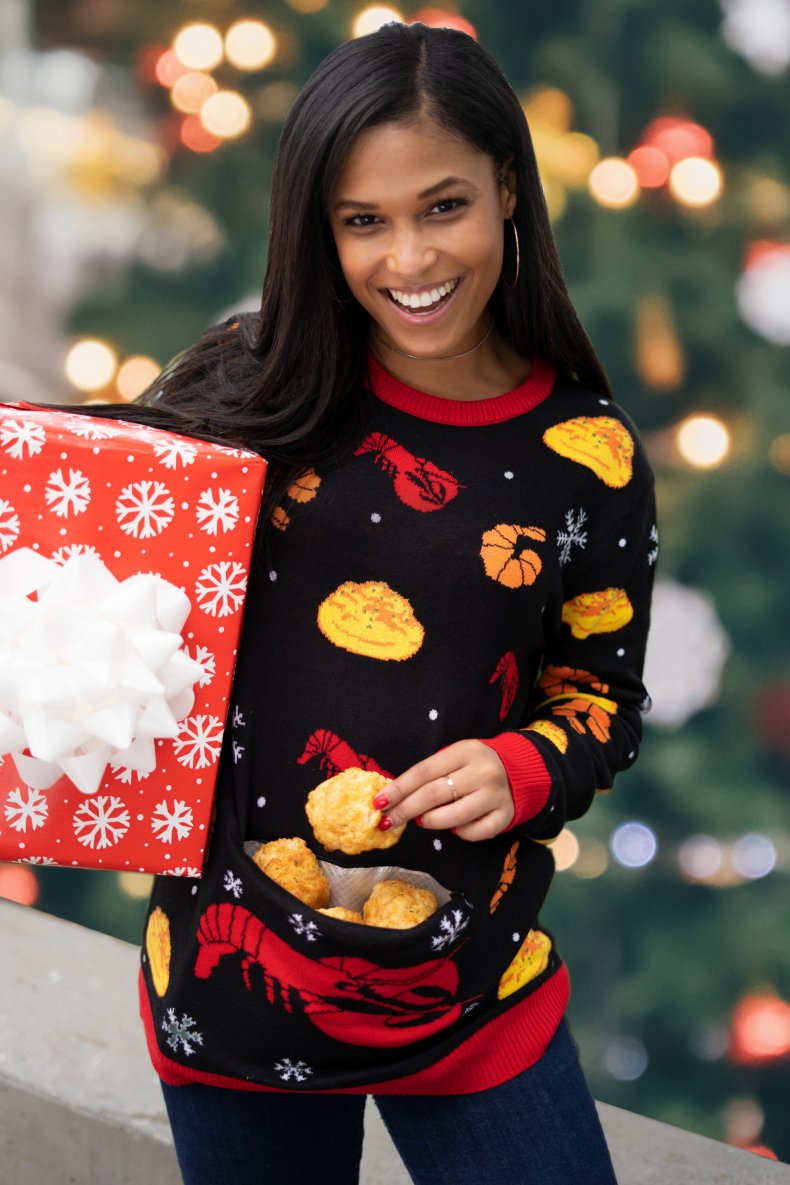 Dunkin' Donuts: Announced in November, the donut brand has launched its online pop-up store with holiday season apparel. Christmas fashion never looked so sweet.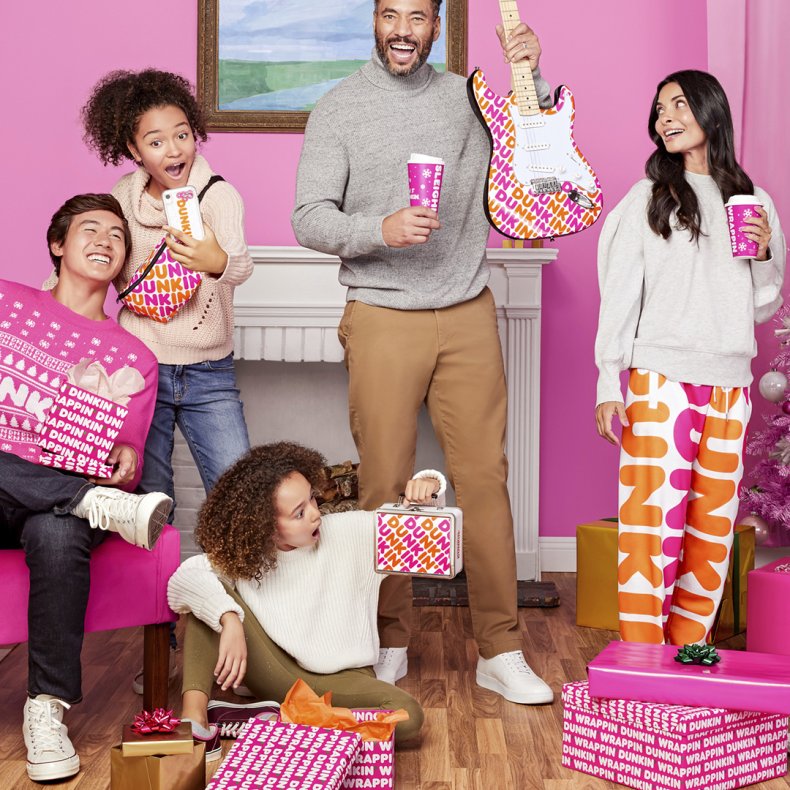 Coors: Coors Light Holiday Adult Onesie is a limited-edition onesie designed to bring some chill to the happiest and busiest time of year, the company told Newsweek. It can be purchased for $30 at CoorsLightHoliday.com while supplies last.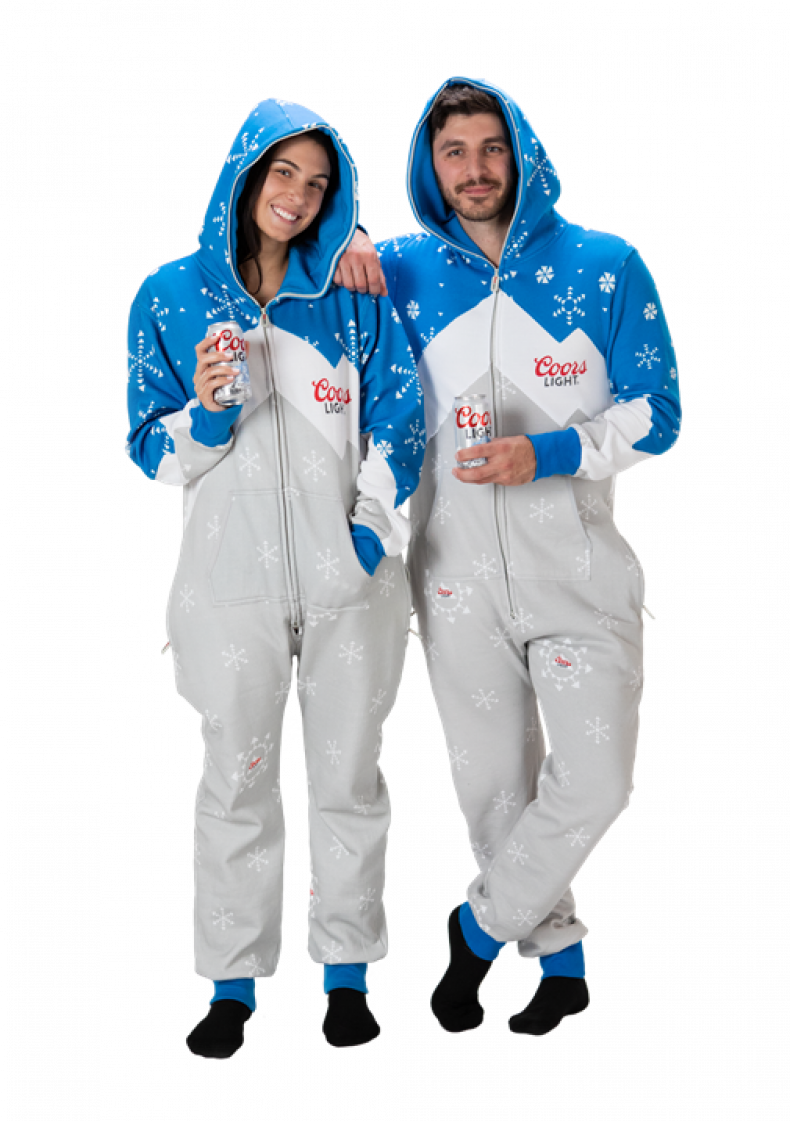 Walmart: has a great selection of holiday sweaters and clothing. Ranging from a Christmas tree hoodie to Holiday Gorilla sweaters, there is something for everyone.
Target: The retailer as a selection of "Ugly" sweaters on its website and onesies for all the family. Even grandma and grandpa can get involved.
Kohl's: We all love a pug so, for me, the favorite from the retailer is this Christmas pug sweater. The 3D legs hanging down really make this jumper and it's also great for dog lovers across the nation.
UglyChristmasSweater.com: The online store has a collection of styles that really jump out at you. Themes include mooses, unicorns, puppies and even President Donald Trump, letting you relive Home Alone: Lost in New York without the extra expense.
Tofurky: Known for its tofu turkey roast, the company has unveiled two ugly holiday sweaters to celebrate the 25th anniversary of the product. What's more, 100 percent of the proceeds from the sale of the jumpers will benefit the conservation nonprofit WildAid. The sweaters, which provide social commentary on plant-based eating and the current political landscape, are available for purchase online for $34.99.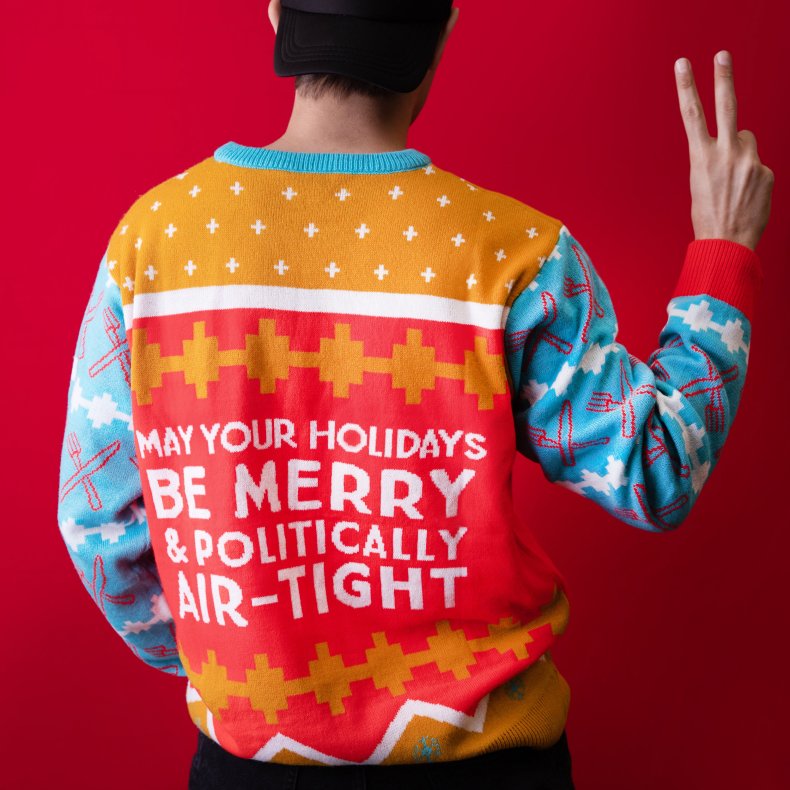 Newsweek has affiliate partnerships. If you make a purchase using our links, we may earn a share of the sale.