The Best Cider For Every Occasion
'Cider Insider' author Susanna Forbes reveals which hard ciders are best for foodies, wine lovers, the great outdoors, and more.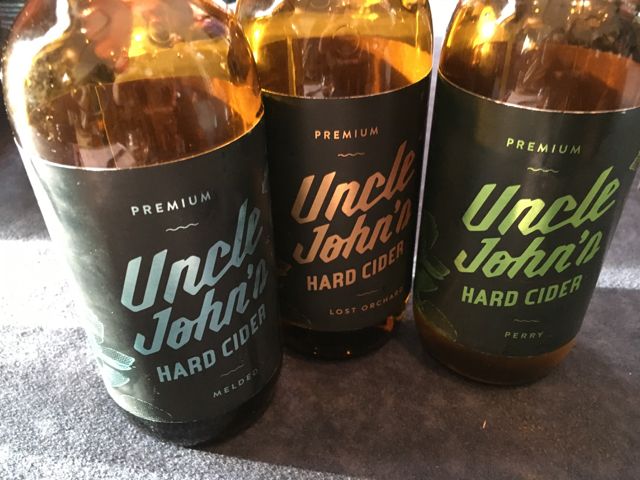 Cider expert Susanna Forbes is the co-founder of Little Pomona Orchard & Cidery and the author of The Cider Insider (Quadrille, $19.99)
Cider around the world is evolving—growing in significance and in volume, particularly in the U.S. Equally importantly, it's emerging from its bland persona to reveal some of its true complexity. Just as with beer, the pride and persistence of producers in the U.S. is giving cidermakers the world over inspiration.
The number of American cideries topped 900 for the first time ever in 2018. Regional cideries lead the sales growth curve that year, according to Nielsen, While the rate of growth had slowed somewhat, the U.S. cider market is still ten times what it was ten years ago.
So what is it that's woken everyone up? Why this continuing growth of interest?
I came to find out a year ago, when I was researching my book The Cider Insider, that it was a potent mix of talent and devotion, energy and enthusiasm. Not just among the producers. But among the bars that champion these apple wines. I also saw both a respect and fascination for the apple.
As I wrote:
America is following a twin-track approach with its ciders. On the one hand, terroiristes hold fast to a strong alliance between orchard and cider, whether this is via heritage blends or ciders crafted with tannin-rich varieties, as pioneered by Steve Wood at Poverty Lane Orchards/Farnum Hill. This also includes the growing trend towards foraging. On the other hand, new-wave cidermakers, such as Reverend Nat's Hard Cider, are widening the recipes to craft any number of novel flavors.
What has characterized the US cider scene in recent years has been its spirit of openness. The United States Association of Cider Makers offers an invigorating annual CiderCon gathering, while cidermaker associations in the Northwest, New York, Michigan and Pennsylvania are similarly welcoming.
So, fish out some decent stemware, check out your local cideries, and snaffle your bottle or can. Pop it in the fridge, but never overchill—you'll lose the aromatics. Partner according to the Four Cs, the food pairing principles espoused by the US Association of Cider Makers, whereby the cider either cuts through, contrasts with, complements or completes the dish on your plate.
Good ciders are reaching out of their ghetto, appealing to wine and beer drinkers. And then there's rosé cider. A juggernaut with its own momentum, already.
So what ciders should be you drinking, when and how? Here's seven to seek out.

Wenatchee, Washington; 7.5% abv.
Crafted from red-fleshed apples over in Wenatchee Valley, here's a rosé to savor. "'I've absolutely fallen love with these apples," Tim Larsen, cidermaker at Snowdrift, tells me. A farmer first offered him the apples when he was doing a farmers' market a few years ago.
"There are eight varieties, all descendants from Kazakhstan's wild apple forests, and, as you'd expect, they each behave differently. When fermented separately, each identifies with a specific fruit," says Tim, including watermelon, cranberry and strawberry.
Like secret agents, these varieties have numbers as names—Tim particularly likes 26-05. 'It carries most of the color—usually," he says. "It also tends to be very punchy when it comes to acidity and has a bright cherry characteristic."
But what's it like in the glass? Sure enough, there are aromas of cherries and almonds on the nose, with light, fresh acid upfront, a fleshy stone fruit on the mid-palate. Medium dry, this is superbly integrated with a soft, fuzzy astringency.

Lafeyette​, Colorado; 7.2% abv.
There is nothing better than savoring good cider with good food. And Stem know all about this. 2018 saw them open Acreage in Lafeyette. So part of this quest to #RethinkCider is to check out wonderful places that put the complexity of the apple to the food test. This cider is the most local, the Colorado Heritage Blend. It has elegant balance, vibrant fruit and most importantly, a strong acid structure, which is particularly good with food.
It's incredibly fragrant, with aromas of apple and orange blossom, wallflowers even. The palate is light to medium in weight, with lemon citrus notes on the finish, barely discernible tannins, and well-judged crispness.
Foodwise, perhaps a young goat's cheese or Manchego; white fish or meat; even a Greek salad. With Acreage's views across the hill, an 5-ha (12-acre) orchard and two of the hottest chefs consulting on the Basque-inspired menu, Eric and Phil look set to be creating their own, highly sociable cider tradition. Wassail.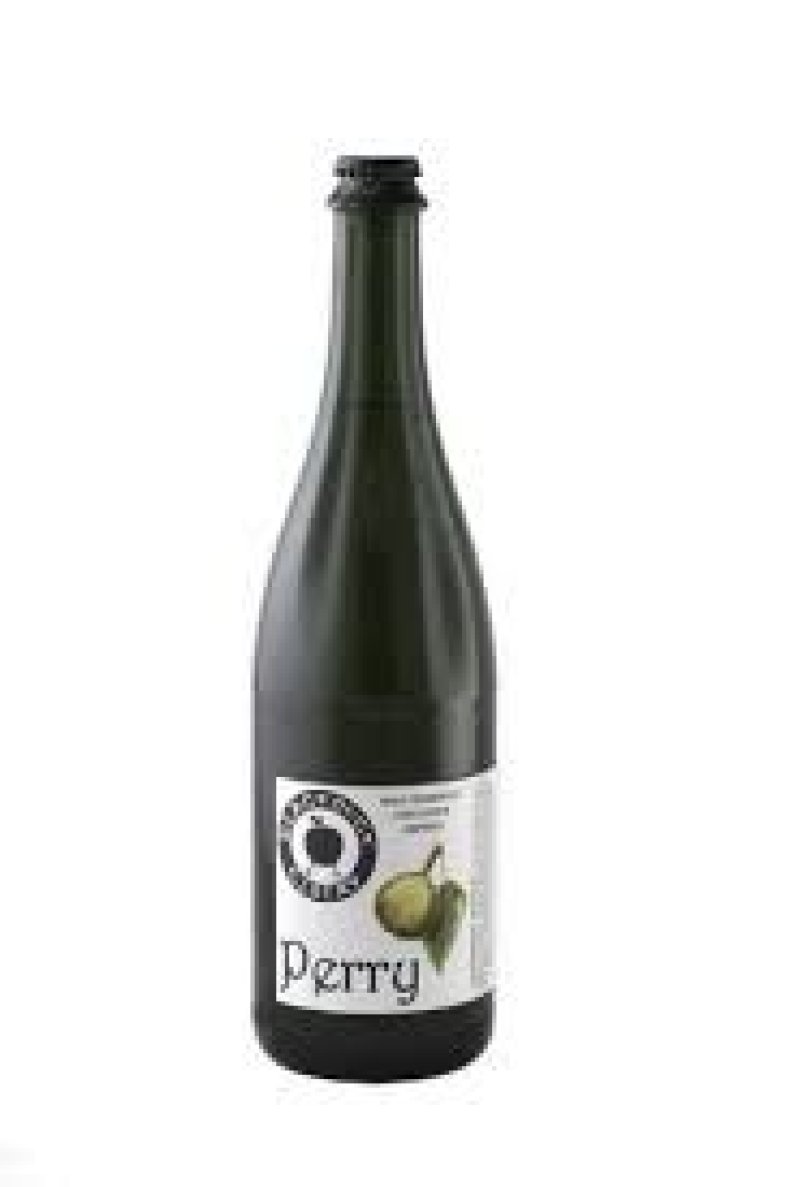 Ovid, New York; 6.2% abv.
What a wonderful place to visit in the Finger Lakes region. Just off the wine trails is this wood clad tasting room, right next to an orchard. John Reynolds is charismatic with truly green fingers. To beat the threat of fireblight, a disease which takes out apple and pear trees frighteningly quickly, he has been grafting wild pears and adding their fruit into his perry blends. With remarkable success. There's no better way to explore the elegance and eloquence of good perry than a glass of this, either solo or with light dishes.
"'This one has the 'cheese-pear' in," he says of the 2016 perry in our glasses. "That's my favorite. That's the wild one. It smells like cheese when you pick it." (Luckily the smell disappears by the time milling happens a few weeks later!) This is exquisite. There's a tantalising bouquet, a mix of blossom, green apple, pineapple and Cox's Orange Pippin. The palate is textured, with pear and orange notes, and a long finish. As with all Blackduck ciders and perries, there's a generous, natural complexity, no doubt due in part to John's non-interventionist principles.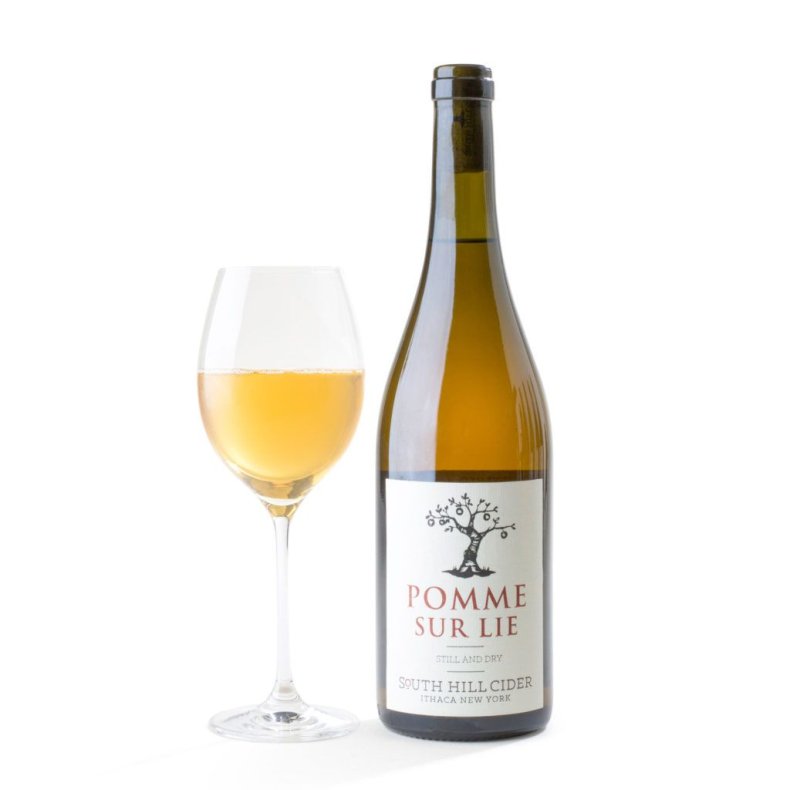 Ithaca, New York; 8.2% abv.
I'll never forget that walk. Scrunching across the tightly-paced white snow with the generous-spirited Steve Selin in his local National Forest, to check out the trees from which he collected graftwood for future plantings.
Steve is renowned for his ability to blend feral apples with those from other orchards. Never happier than when out pruning, his own orchard is planted with 1,500 trees, one row per variety, except for a few favorites, like Porter's Perfection, which gets double billing, and Dabinett, with four rows to its name.
Several of his ciders, like Pomme Sur Lie, major on the wild side. Barrel fermented and aged, the warmed apricot scents mix with a herbal tinge. It's gleaming gold in the glass, still and dry, with a breadth of beautiful stone fruit, heading into cling peach and apricots, plus lemon zest and hints of vanilla. Medium bodied, the tannins are remarkably integrated and the acidity balances the purity of the fruit.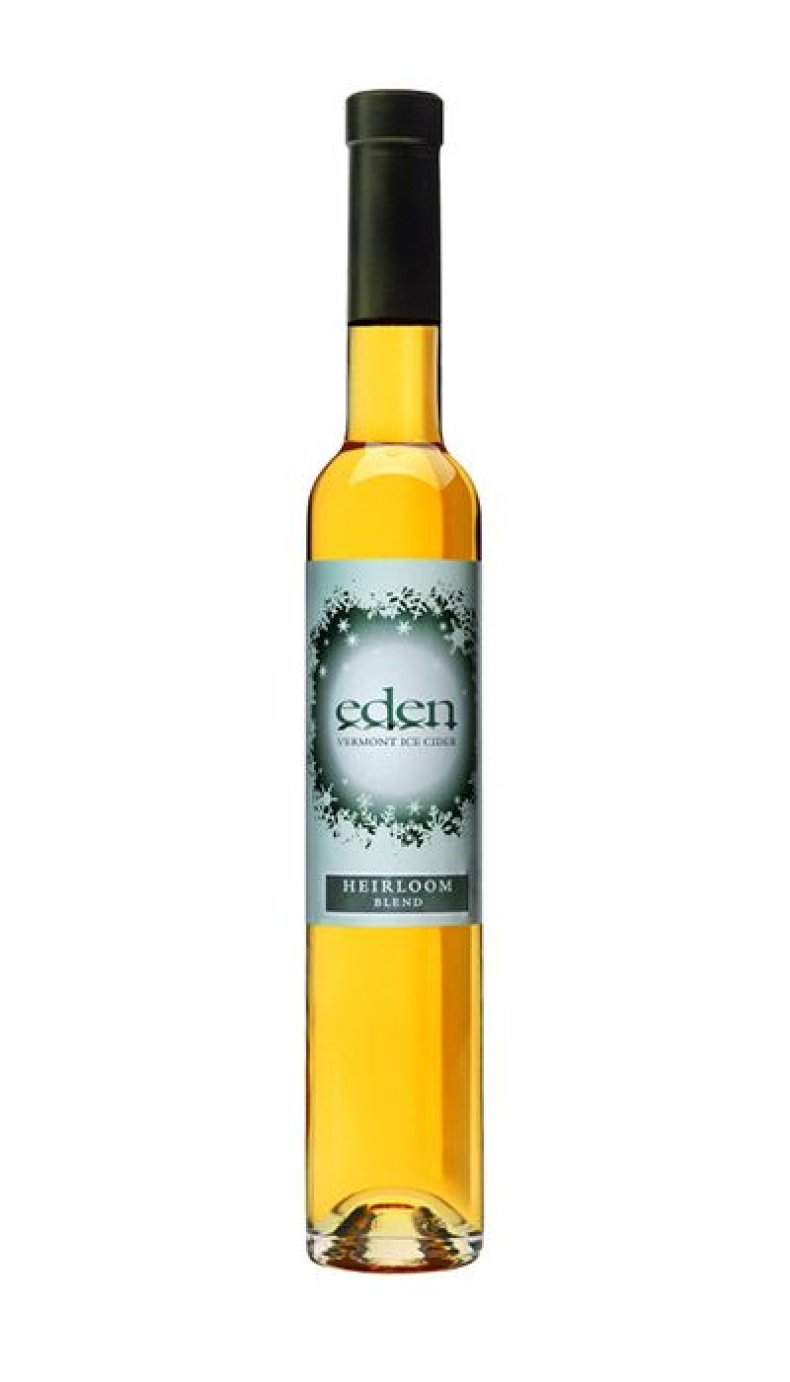 Newport, Vermont: 15% abv.
Move over ice wine, ice cider is here and it's even more delectably seductive. This from the U.S. pioneer will astound even the most skeptical of drinker.
What started with 120 carboys evolved into a tussle to gain federal approval. Eleanor Leger won and, in 2008, Vermont Ice Cider was born. Made using the cryoconcentration method, whereby the sweetness in the juice is concentrated prior to fermentation, this is a blend of 15 different heirloom varieties. Intensely aromatic on the nose, with rich apricot and cling peach notes alongside a herbal hint, the palate is similarly intense. Tangerine zest amplifies the apricots and peaches. The acidity is perfectly poised, not too much and not too little.
Eden has a biodynamic orchard with 35 different varieties. An early terroiriste and eco-warrior, Eleanor's alliances with fellow orchardists in neighboring regions are particularly important. Ten years ago, for example, they partnered with Scott Farms with its 120-variety strong orchard 170 miles away at the famed Landmark Trust property. Orchardist Ezekiel Goodband had grafted New England heirloom varieties onto the existing orchards. Through these collaborations, "we have unique access to wonderful fruit," says Eleanor.
St. Johns, Michigan; 6.5% abv.
Whether you wait until the Fall and join the 100s of 1000s who flock to Uncle John's Cider Mill for the cider and doughnuts ritual or head to the bottle shop right now, you are drinking something from a true cider pioneer. As determined as he is easy-going, Mike Beck was the first US cidermaker I met. I know I wasn't alone being inspired by his passion and pride. And his smaller batch ciders are definitely creations to be proud of.
"So difficult choosing which of Mike's ciders to feature. Like the man himself, one of the founding fathers of the US Association of Cider Makers, the ciders are generous of spirit and full of character. His Old Standard cider, for example, blends fruit from trees at least 50 years old. He doesn't want to lose these heirlooms. 'I've just "found" another 5ha (12 acres),' he tells me excitedly. 'It's all about soul.'
But it's the Melded that captures my heart. Marrying English and French cider apples with American heirlooms, it's a meeting of nations. 'It's a term my grandmother used to use when playing Canasta,' explains Mike. 'You meld your deck.' With Uncle John's Melded, we have the broad, sweet-fruited palate from three-quarters bittersweet and bittersharp apples melded with the generous brightness from the sharp apples. Truly multicultural."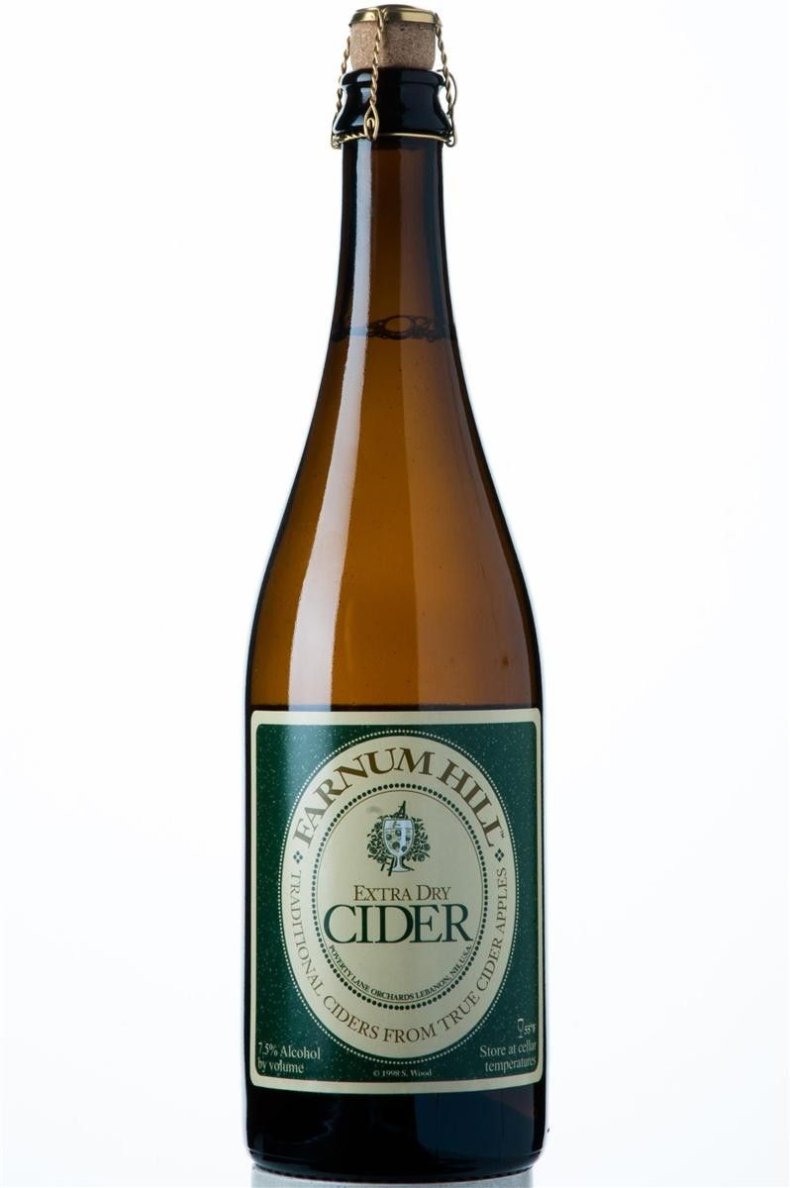 New Hampshire; 7.5%.
Where better to finish than with a classic from America's pioneering orchardista, Steve Wood? He kickstarted a cider revolution, not only by putting his ciders in large-format cider bottles, but by cherishing the complexities introduced by all fruit. Particularly cider fruit.
By then Steve already had over 15 years of orcharding under his belt, so the chance of an introduction to Bertram Bulmer, son of the founder of Bulmers, was accepted with alacrity. Bertram introduced him to pivotal orcharding individuals, people like the orchardist John Worle and the late Ray Williams, the latter from Long Ashton Research Station. There was no going back. Here was a world of different apples. These were tannin-rich varieties that conferred complexity and depth to a blend.
"I got curious about whether we could grow any of these apples," he says. "We grafted a few hundred varieties." After extensive trials, 1989 saw 1,000 trees being planted. Eventually the whole of Poverty Lane Orchards became either cider fruit or heirlooms, which work well in cider.
It's the purity of fruit that stands out. We are in stone-fruit territory with the fragrance. The palate is elegant and rich with peach notes, a herbal twang and lemony hints on the finish.
So without further delay, let's charge our glasses and raise a toast: to the cidermakers of the U.S.A. May their ciders continue to enchant and enthrall. Wassail!
Susanna Forbes is a leading cider expert in the U.K. She writes regularly for Imbibe magazine and, in 2017, won Best Trade Writer at the British Guild of Beer Writers Awards. She is the co-founder of Little Pomona Orchard and Cidery in Herefordshire.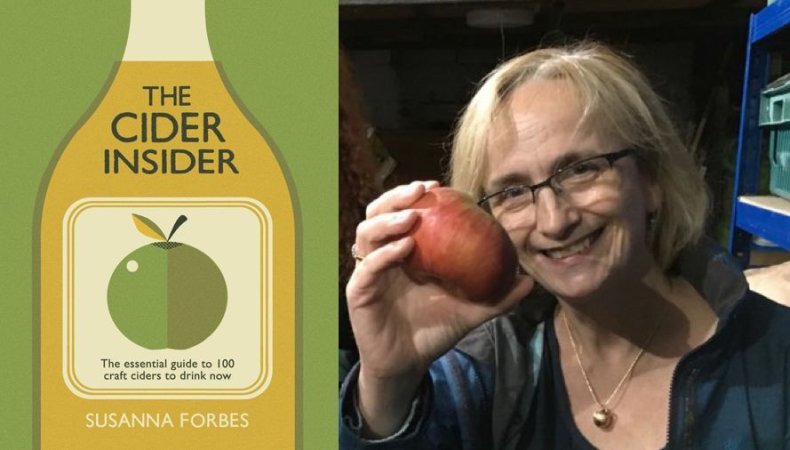 The Cider Insider (Quadrille, $19.99) is availble now for preorder.