The Most Dog-Friendly Cities in America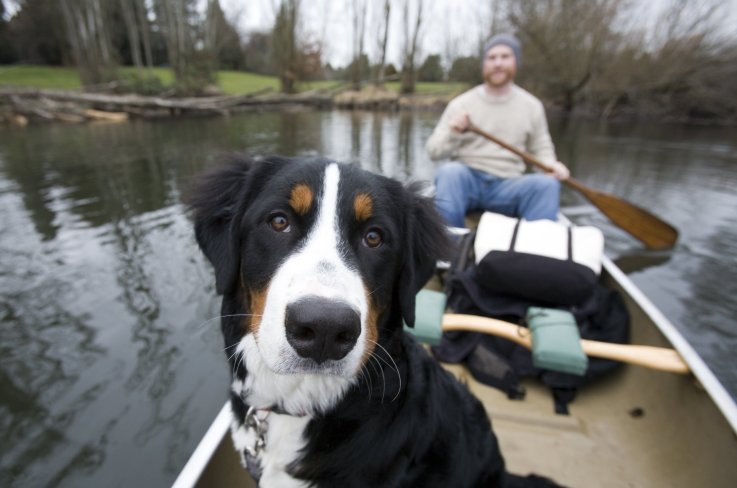 Traveling when you have a dog can be a real hassle: Kennels are expensive and don't alleviate the guilt of leaving your furry friend behind. Why not take your dog with you on your next vacation?
Choosing a city for both you and your canine companion just got a little easier: A new study from Compare the Market ranks the 25 U.S. cities with the most pampered pooches. The organization looked at the places highest number of amenities per capita—places like kennels, dog groomers, veterinarians, obedience classes and dog parks.
The winners represent the diversity of America, from urban havens in the Northeast to breathtaking deserts in the Southwest. Though some expected metropolises like Los Angeles and Chicago made the grade, some of the highest ranked cities are actually from smaller cities that just like to pamper their dogs. Both Arizona and Texas have three cities on the list, but California came out on top with six, five of which are in the top ten.
The American Kennel Club suggests taking your dog to the veterinarian before any extended trip. Make sure they're healthy and that all their vaccinations are up-to-date. And get coopes of their health records and vaccinations to take with you. (You might consider getting your pup microchipped, too.)
Make sure your vet's info is in your phone, along with the number of a 24-hour veterinary hospital near your destination. Pack enough of their regular food, medications and bottled water to last the trip. (And have a recent photo of your dog handy, just in case.)
If you're driving, it's important to keep Fido calm and comfortable: Plan bathroom breaks—and make sure your pup is comfortable relieving themselves on multiple surfaces, not just grass. If the trip is long enough for you to get bored, your pet probably is bored, too. So pack plenty of toys.
If you're flying, check your airline's regulations. (Most carriers require proof of shots and some have cracked down on so-called support animals.) Make sure your dog has a crate big enough for it to move around in, a comfy mat to sleep on, and enough toys and water to last the journey.
Even the most obedient dog can surprise you in a new environment. So make sure they have a sturdy leash and a collar with their name, your name, your cell number and proof of their rabies shots on it.
Below, check out the 25 best cities in America for dogs