Ranked: The World's Best Cities to Live In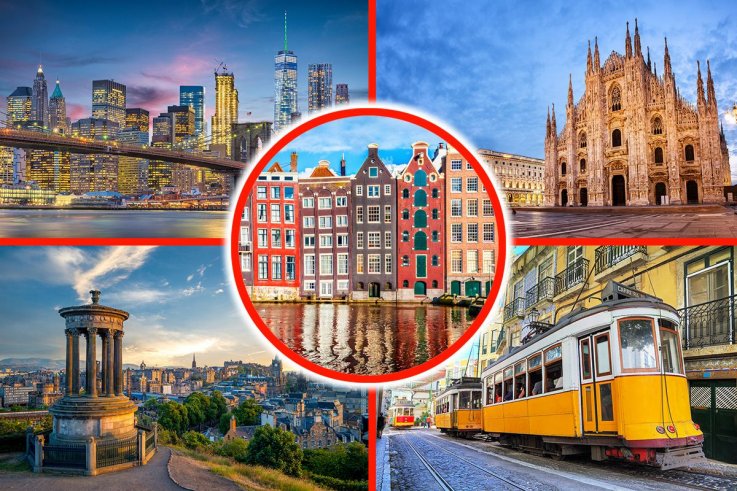 Western European cities dominate the list of the world's best places to live, according to a new report by the human resources consulting firm Mercer.
The annual Quality of Living survey shows that eight of the top ten cities are in Europe. In North America, Canadian cities tended to score highly. Vancouver came third globally, while Toronto placed in 16th.
San Francisco was the highest-ranking U.S. city, at 34th place. All U.S. cities except for New York slid down the rankings this year, with Washington D.C. tumbling to 53rd place. New York rose one spot to 44th.
Detroit remains the lowest ranking U.S. city on the list, tied in 72nd place with Pointe-à-Pitre, a city on the French Caribbean island of Guadeloupe. Detroit has struggled with abandonment and crime for decades. A report released in February by nonprofit group Detroit Future City found that just 25 percent of Detroiters are middle class, the lowest percentage of all of America's 50 major cities.
St. Louis only just beat Detroit at 70th place, while Miami, Los Angeles and Houston all tied at 66th place. Violence and high crime rates mean Mexican cities remain low, with Monterrey at 113th and Mexico City 129th.
Of the 231 cities ranked by Mercer's Quality of Life rankings, the Iraqi capital of Baghdad came in at last place. The other cities in the bottom five were Bangui in the Central African Republic, Sana'a in Yemen, Port-au-Prince in Haiti and Khartoum in Sudan.
Mercer analyzed ten categories, including economic and social environment, public services, education, recreation and natural environment to compile the list, which is intended to help businesses to decide where to expand overseas. The survey takes into account factors such as political stability, crime rates, air pollution, public transport, climate, natural disasters and limitations on personal freedoms.
Mercer also provided a separate ranking on personal safety, which looked at stability, crime, law enforcement and personal freedoms. Again, Western European cities did well on this metric, with Luxembourg City coming out on top. On the other end of the scale, the Syrian capital of Damascus was deemed least safe.