9 Best Cocktail Bars in New York
We're in the middle of another cocktail golden age: Fortunately, the period of "mixologists" sporting waxed mustaches and 1920s-era suspenders has been watered down and we're left with an exciting collection of less pretentious cocktail bars to savor our boozy concoctions. And New York is at the epicenter of it all.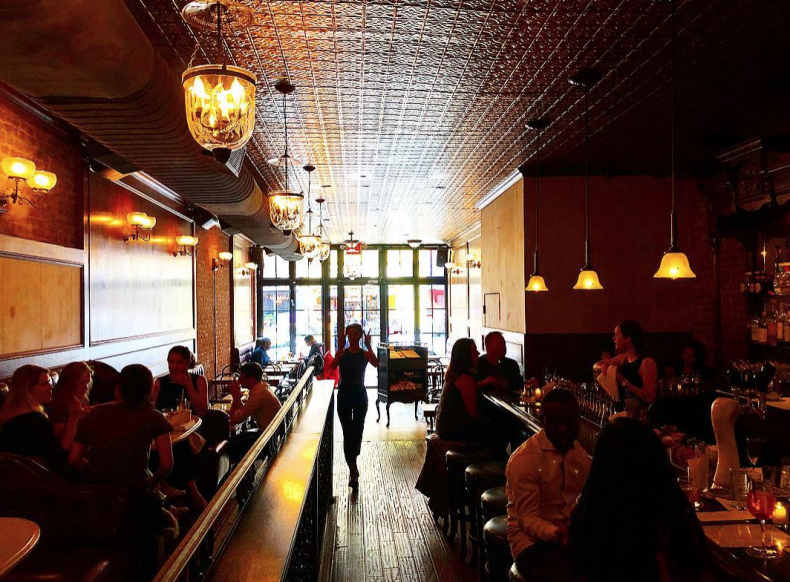 210 Smith Street. Cobble Hill, Brooklyn
Cocktail ace Julie Reiner is behind this classic Cobble Hill cocktail bar. Bedecked with a Victorian sensibility, Clover Club is far less pretentious than it could be. The gin fizz section is worth pausing for when perusing for a drink. So are is the "spirit-forward" section of the menu if you've had a hard day and need something on the stiffer side. Are you in a group? Consider getting a bowl of communal punch.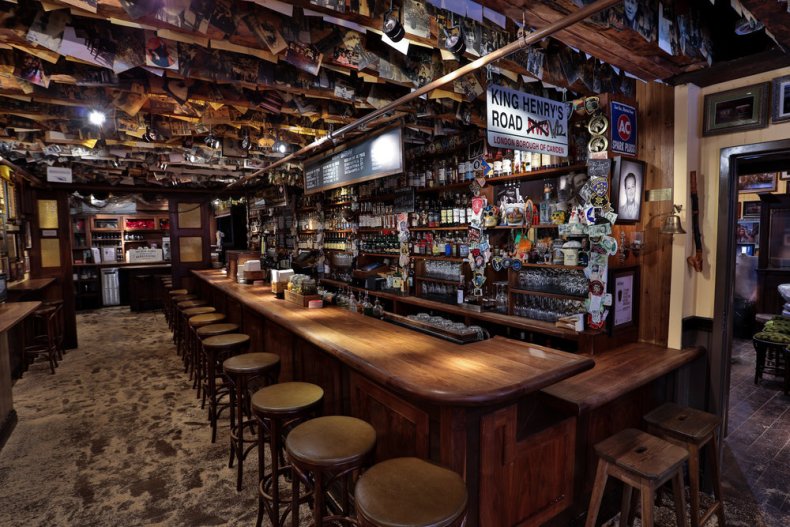 30 Water Street, Financial District
When the Dead Rabbit opened in 2013, many curious cocktail connoisseurs were collectively scratching their heads, wondering if it was worth the jaunt to the southern tip of Manhattan for a drink. It turns out, it's very much worth it. The Dead Rabbit, often awarded the best cocktail bar in the country, is a tri-level space that offers an ever-changing seasonal cocktail menu (it's more like a bound book) and inventive and expertly crafted cocktails.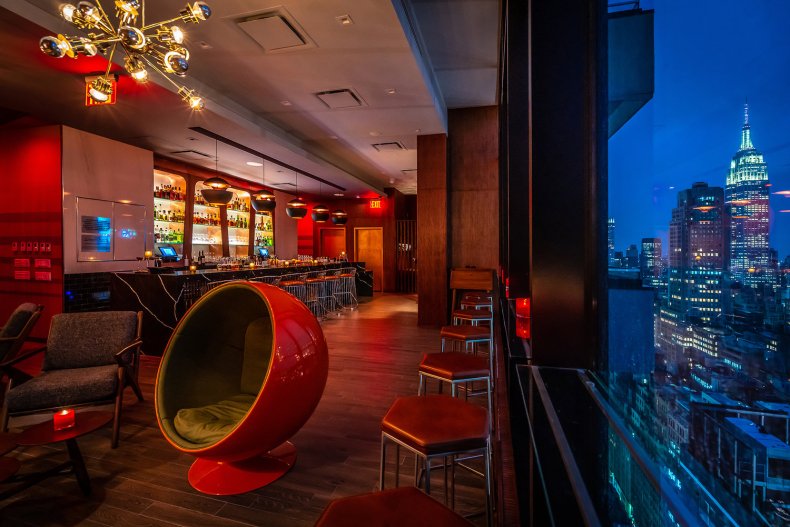 310 W. 40th Street, Midtown

The younger sibling to a popular Gramercy spot, this bi-level Midtown bar is 40 floors above the city in the Aliz Hotel Times Square. With four balconies and Big Apple views, the bar offers guests a shot of aesthetic pleasure for the eyes as well as for the palate. Furthermore, the sleek bar has an Art Deco-meets-James-Bond vibe. The curated booze collection here focuses on New York State producers and signature cocktails. It all almost screams martini, shaken not stirred.
433 East 6th Street, East Village
With such a name, it's not a surprise this influential East Village cocktail bar gives off an austere vibe—aided by its plain, dark façade and the grumpy-looking doorman. But inside, the mood lightens up in the dimly lit space. The 14-page drink menu ensures everyone will be satisfied, even the beer drinker at your table. Death & Company discourages standing and drinking, so if every seat is full inside, expect to wait. No reservations.
27-24 Jackson Avenue. Long Island City, Queens
Dutch Kills goes the extra mile to ensure what goes in your glass is a memorable concoction. Even the ice cubes are sculpted from a massive block of ice, adding a bit of theater to the cocktail-making process. The brainchild of the late Sasha Petraske, and named after the neighborhood's old handle, Dutch Kills has all of his classic trappings: An exclusive but unpretentious vibe, and highly skilled bartenders who pay great attention to the little details.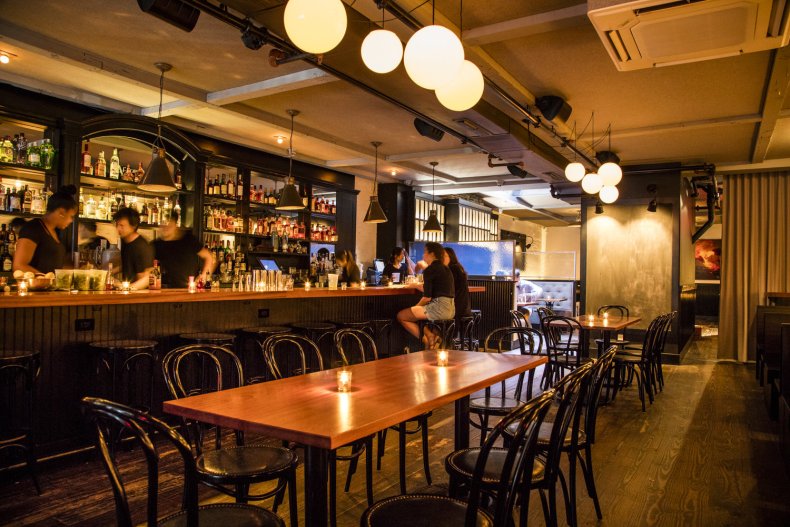 35 West 8th Street, West Village

On a street once flanked by discount shoe stores and now inhabited by sleek restaurants and bars, Existing Conditions stands out for its incredible cocktails. The dream team of Dave Arnold (of Booker and Dax), Greg Boehm (of Cocktail Kingdom), and Don Lee (of PDT) create science-project-like beverages. A drink with liquified celery and parsley is way better than you'd expect. Or how about something with waffle-infused bourbon? If you're not that adventurous just order a Manhattan, the best version in the real Manhattan.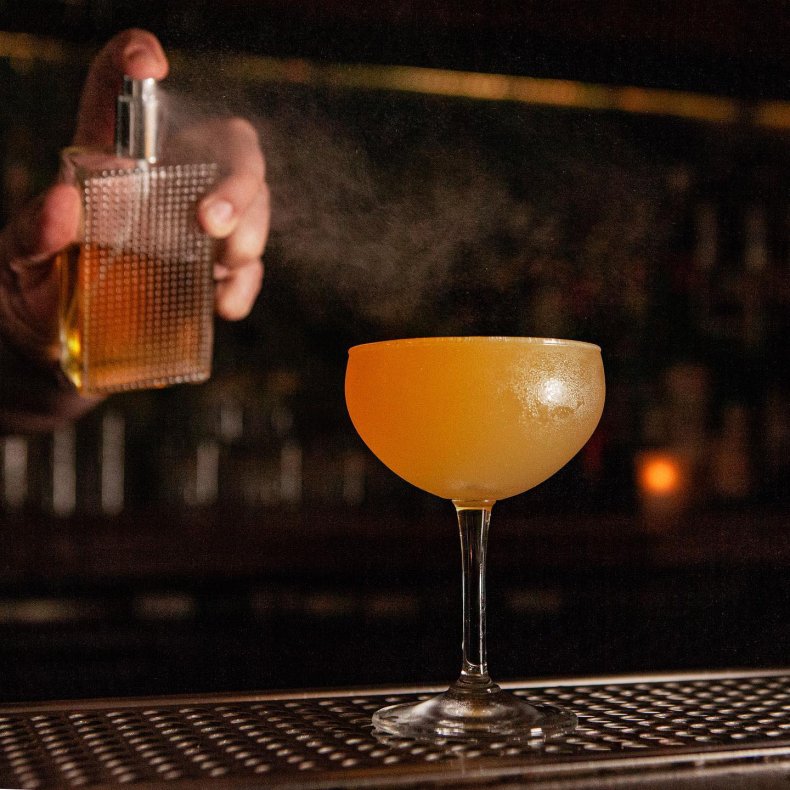 951 Amsterdam Avenue, Upper West Side
Nick Pfannerstill, who ran the bar program at the now-shuttered Michelin-starred restaurant Dovetail, is the force behind this Upper West Side cocktail oasis, something the neighborhood sorely needed. Opened in summer 2019, Nobody Told Me is casual, but infuses its cocktails with equal pours of seriousness and playfulness. Order a Heart So White—a mixture of mezcal, rum, and cashew-coconut milk—or a Sidecar Killer, a sidecar with chocolate topped off with absinthe.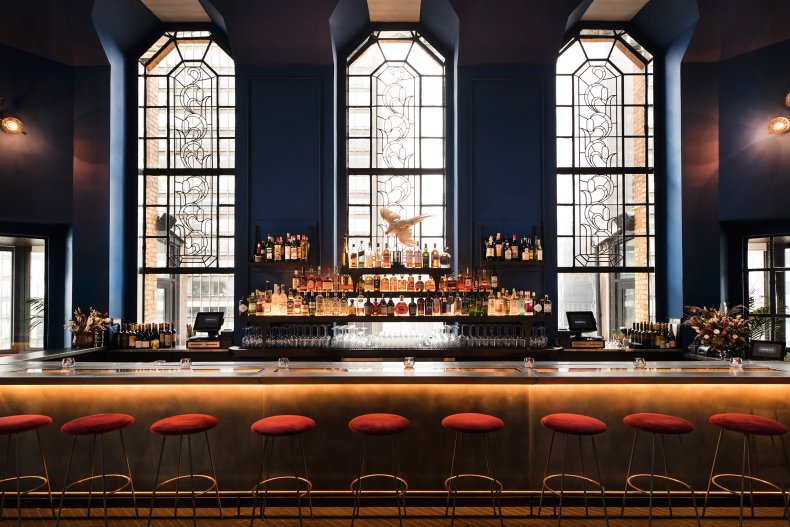 3 Mitchell Place, Sutton Place

Twenty-six floors up in Beekman Tower, an Art Deco masterpiece from the late 1920s, Ophelia is an attractive spot to sip a classic cocktail: Nurse a martini with Monkey 47 gin or revive yourself with a vodka-Campari-passionfruit Resurrection while gazing at the twinkling lights of the Manhattan skyline. Excellent tummy fillers includes deviled eggs with double-smoked bacon, hamachi tacos and truffle potato wedges.
113 St. Marks Place, East Village
Please. Don't. Tell. Or do—they'd probably prefer you do it in a whisper, though. To get into this speakeasy on St. Marks Place, step down into Crif Dogs and pick up the phone in the phone booth. Someone will pick up and if you're lucky—or you made a reservation—a wall in the booth will magically open up to a dimly lit, sexy cocktail bar.
New Yorkers love a secret bar—especially one with excellently crafted, seasonal cocktails. And if you really wanted a hot dog, you can get one here, too.