Best Coffee Subscription 2020 From Peet's Coffee, Bean Box, Atlas Coffee Club and More
Why step outside your home for tasty coffee when you can have them delivered straight to your doorstep? With more Americans investing in coffee machines—whether French press, capsules or drip coffee—Newsweek has been full of beans researching the best coffee subscription services in the U.S.
What is a coffee subscription service?
The subscription-based business model is popular in today's society. It covers a vast range of services such as TV streaming—Netflix, Amazon Prime and Hulu—music services like Spotify and meal delivery companies such as HelloFresh.
In simple terms, a subscription service means paying a monthly or annual fee for a service rather than a one off payment. If you do not pay the fee, you do not have access to the service.
Food and beverage subscription services are popular with Americans. According to Vantiv's consumer survey partnership January 2017, 52 percent of Americans have an active coffee or tea service—of these respondents, 59 percent were millennials. This isn't surprising as 44 percent of Americans drink between two to three cups of coffee a day, as shown in the graphic from Statista.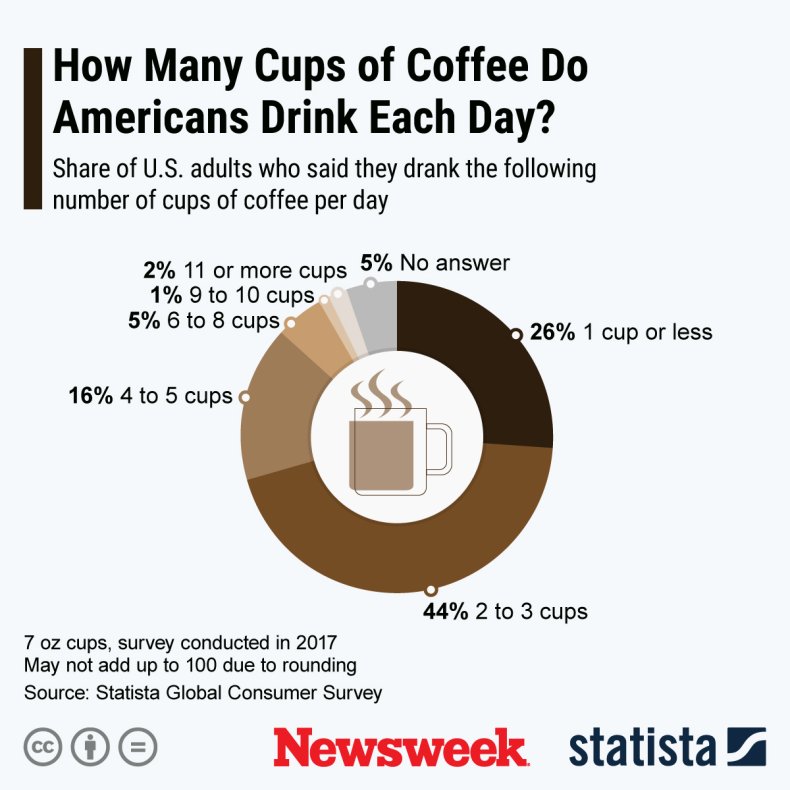 West Monroe also conducted research into the average expenditure on subscription services in the U.S. When asked how much they spent on subscription services a month on average, the figures evened out at $111.61 a month.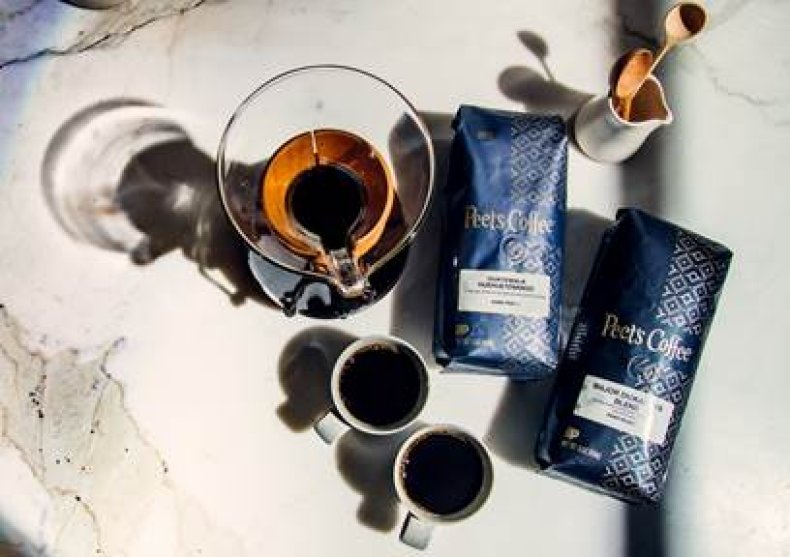 The Best Coffee Subscription Services in the U.S.
Peet's Coffee: Fresh coffee delivered straight to your door? What more could you want? Caffeine cravers can order a subscription service direct from Peets.com, receiving high-quality beans sources from around the world. The company told Newsweek that each batch is roast-to-order, meaning you'll always get fresh coffee.
Shoppers can purchase a curated subscription or can build their own using the frequent brewer subscription. Services can be paused or canceled at any time, according to the company. Subscriptions include:
Curated for You:

If you want to be on the cutting edge of coffee – these are rare and unique finds, selectively sourced in small batches from around the world—Starting at $18 per month

If you want to experience a taste of place and the nuanced flavor that origins and production methods impart—Starting at $17 per month

If you agree with us that blending is much art as it is science and want to experience the coffees that made Peet's famous—Starting at $16 per month

Build Your Own:

If you know what you like and you want it delivered on your schedule, as-fresh-as-can-be—starting at $14.95 per month

If you love Peet's but can't quite decide which coffee is right for you, take the interactive quiz. With just a few simple questions we'll help you decided which coffee is the perfect match.
Trade: Similar to Peet's Coffee's build your own quiz, this service focuses on what consumers like and curating a subscription just for them. Coffee experts can also customize their order frequency, grind setting as well as choosing their own coffees. There are over 400 coffees available to try and new subscribers can get 30 percent off their first bag.
Mistobox: Featuring 590 coffees from 52 roasters, Americans should try this service out of they're after diversity in their bean collection. Subscriptions start at $10.95 plus shipping for 12 ounces (makes 24 cups of coffee) and can be managed with Alexa and Brew Queue.
Bean Box: From seasonal selections of artisan coffee to unique coffee gifts, this service seems to cater to the majority. Shipping worldwide, new users can get $5 of coffee cash by providing their cell number. Customers can choose to receive four 1.8 ounce bags of different coffees or one 12 ounce coffee bag. Prices start from $16.50 a month.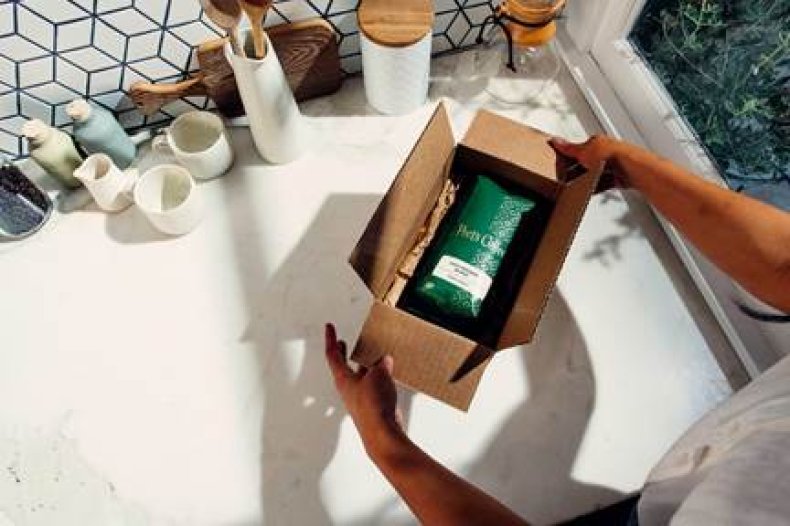 Atlas Coffee Club: Fancy trying a new coffee from around the world every month? This service delivers one coffee a month from some of the most exotic places on Earth. New subscribers can get 50 percent off their first bag.
Each monthly subscription includes:
A curation of the world's best single-origin coffee
Coffee and postcard from a new country each month
Tasting notes and brewing tips for each batch
Your personalized preferences, on your schedule
Craft coffee: Pick four or more bags of coffee and you'll pay wholesaler prices. The website says that consumers can save up to 42 percent off retail prices, starting at just $6.99.
Artizan Coffee: If you're more of a coffee capsule fan, sign up to this subscription service. Sign up to get 10 percent off your first order and get free shipping for orders over $50.
Newsweek has affiliate partnerships. If you make a purchase using our links, we may earn a share of the sale.