The Best Dive Bars in New York City
Grab a drink and lose yourself in one of New York's best dimly lit dives.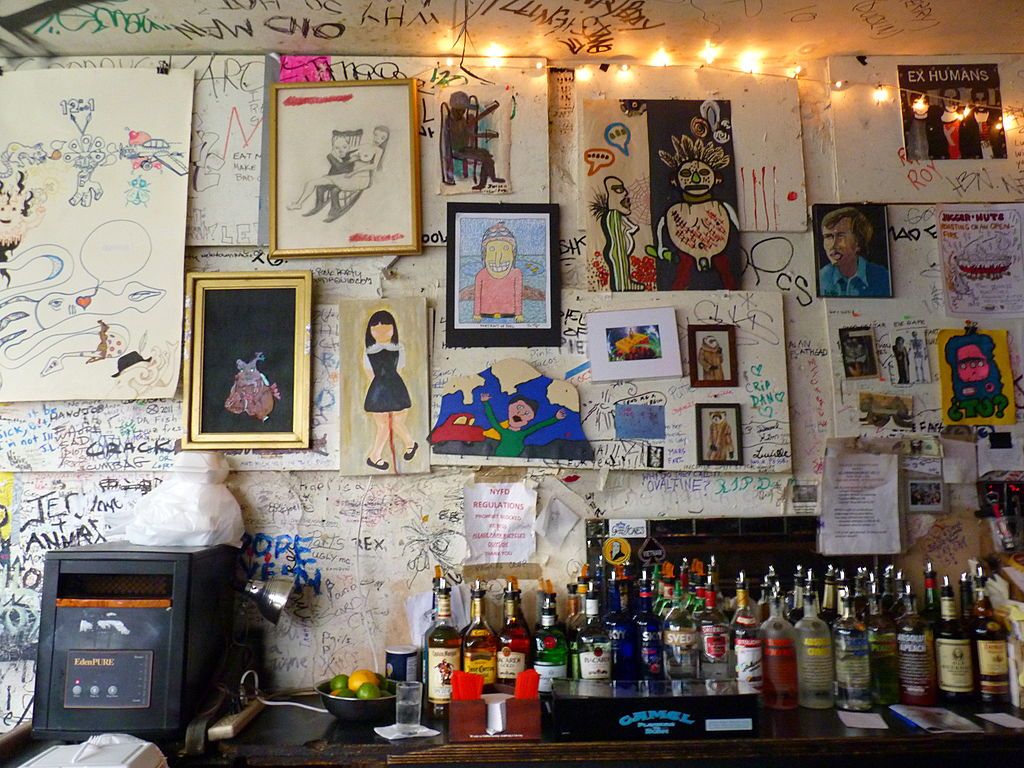 The phrase "dive bar" first appeared in 1871 in the New York Herald. But whether you call them "watering holes" or "old man bars" or something else, dive bars are cozy, dimly lit hideouts of excessive hooch-imbibing, where people of every stripe rub elbows. These lairs of liquor are sprinkled throughout Manhattan. Here are the best.
View the best dive bars in New York City on an interactive Google Map.
1. Billymark's West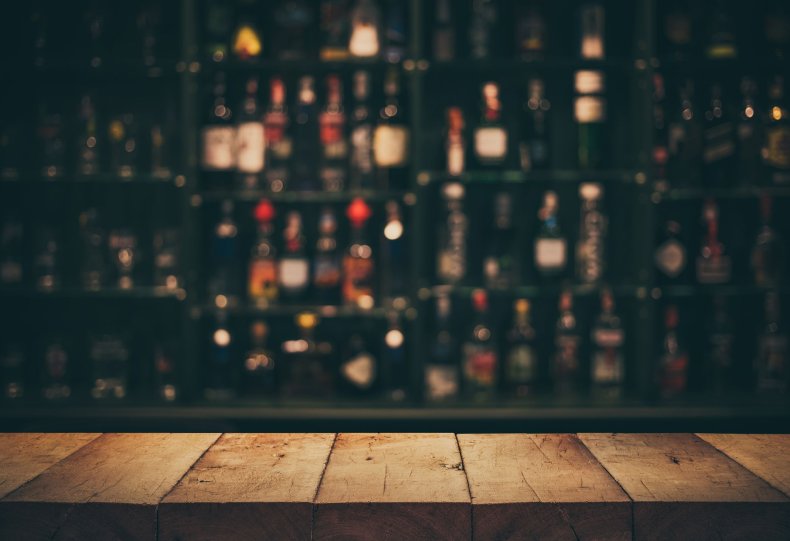 Quite possibly the diviest bar in America. Since 1956, this Ninth Avenue house of hooch has been pouring potent doses of bottom-shelf booze to the down-and-out, alkies and unsuspecting fools who wander in for a quick tipple. Billymark's is a fine place to get loaded, but keep your hands away from your mouth, especially if the bar counter is particularly sticky.
332 Ninth Avenue.
2. The Distinguished Wakamba Cocktail Lounge
A bar where nobody knows your name: It's not very distinguished—and it's hardly a place to enjoy a quality cocktail—but that's Wakamba's charm. One of the most atmospheric dives this side of a Bukowski novel, this Hell's Kitchen bar mixes a nautical theme with gruff service and a slight element of danger. Some may remember a drug dealer was gunned down in the doorway some years ago. Cheers!
543 Eighth Avenue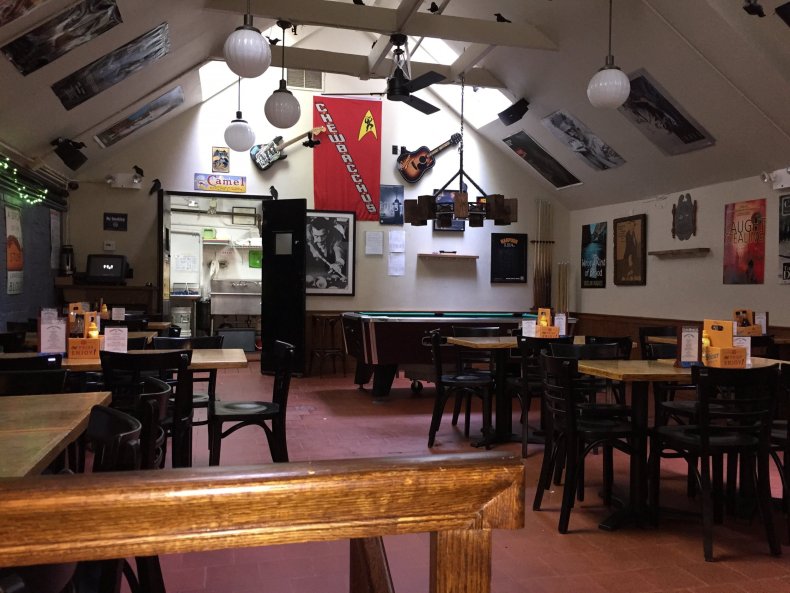 Once a speakeasy called the Stoned Crow, this dimly lit subterranean spot sits on a stately block between Sixth Avenue and Washington Square, just a few doors down from a Michelin-starred restaurant. Inside, the bartenders are super-friendly and have the eyes of a hawk when a patron's vodka soda is getting low. On weekdays from 3-8pm, the two-for-one well drinks happy hour is the neighborhood's best. Even better, it doesn't get over-capacitated with overly intoxicated NYU students or bridge-and-tunnel folk.
85 Washington Place
Situated between a Dunkin Donuts and a McDonald's, the International Bar attracts a steady stream of barflies who crouch over potent potions at its half-moon-shaped bar starting at 8am. Need a morning pick me up? There's no judgment at this watering hole, only encouragement to keep ruining your liver.
102 First Avenue
5. Jimmy's Corner
A remnant from when Times Square was filled with porn theaters and degenerates, Jimmy's is the area's last true dive bar. Long and narrow and mostly consisting of a counter, this boxing-themed bar is not actually on a corner. Don't let that stop you from sidling up and ordering a strong drink with the after-work boozers.
140 W 44th St
6. Johnny's Bar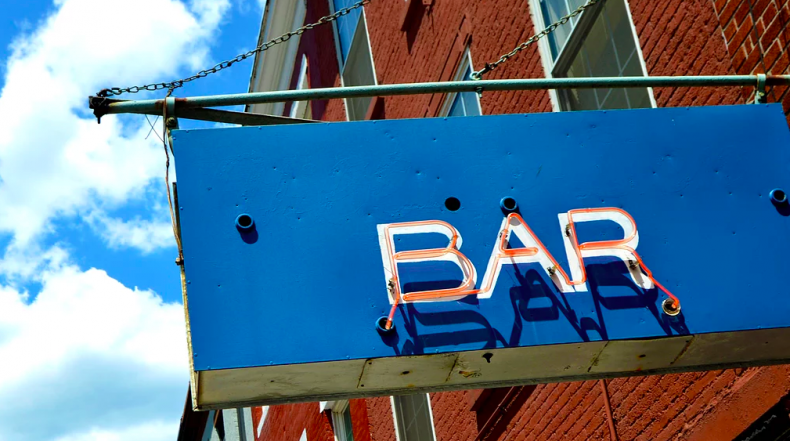 Any saloon with a wall dedicated to Burt Reynolds is worth getting lit in. With only a neon sign declaring "BAR," diminutive Johnny's is a friendly West Village dive, offering affordable drinks (and daily shot specials) in a neighborhood that went posh decades ago.
90 Greenwich Avenue
7. Milano's
Liquored-up locals have been coming to worship at Milano's, a.k.a. Our Lady of Fiery Rotgut, since 1880. The narrow NoLIta space is one of the darker drinking holes you'll imbibe in. The bartenders look mean but are actually quite friendly if you engage them over the blaring rock music. Open at 9am most days.
51 E Houston St
8. Sly Fox
Like a Slavic dungeon beneath the East Village's Ukrainian National Home, the Sly Fox —or Lys Mykyta, as Ukrainian patrons call it—is not all leopard-print-clad Eastern Europeans shooting vodka and eating zakushki. (Though the place is a nice reminder of your last trip to Minsk or Kiev.) It's a dark watering hole that's great to while away an evening in, chatting with the bartender about the old country as Eurotrash tunes thump from the speakers.
140 Second Avenue
The Best Dive Bars in New York City | Culture