25 of the Best Dog Breeds for City Dwellers
Certain dog breeds are more suited to the bright lights' hustle and bustle.
Although city apartments and crowded streets mean less space, Jerry Klein, the American Kennel Club's (AKC) Chief Veterinary Officer, told Newsweek there's "more to think about than just the size when selecting a pet that will thrive in an urban environment."
"For example, many breeds, small and large, come with significant grooming requirements that potential owners should consider when looking to acquire a dog," he said.
"Also, many medium and large breed dogs have lower activity levels and are more than happy to lounge on the sofa as well.
"Consider your lifestyle and your needs and do your research to select a breed that will fit your living situation."
Below, Newsweek presents 25 dog breeds that can make excellent city-dwelling dogs.
Bedlington Terrier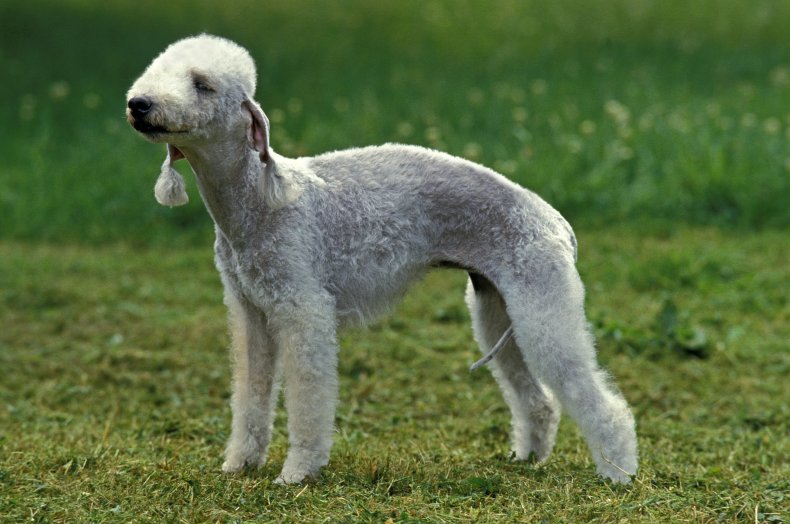 Once bred as a faithful hunting companion, the Bedlington Terrier is recognized as an adaptable housemate: from acting as an alert watchdog, to a cuddly companion on the sofa.
These dogs do not shed, are quite active and adore being their home's center of attention.
Bedlingtons are also very adaptable to a wide of living conditions, allowing them to excel as city dogs in busy urban homes.
Bichon Frise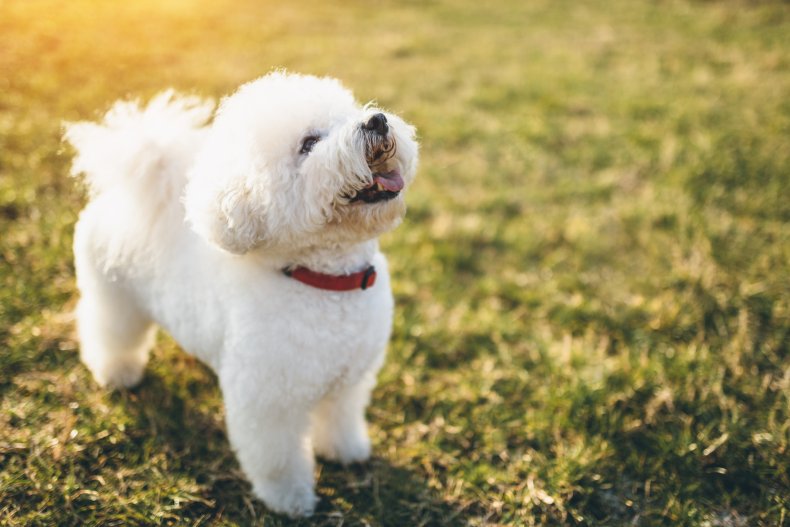 The Bichon Frise is an eye-catching little dog perhaps best known for its distinctive, silky smooth white hypoallergenic coat.
Bichons are adaptable companions who get on well with other dogs and children, while their slightly cocky confidence and compact size make them ideal city dogs.
Biewer Terrier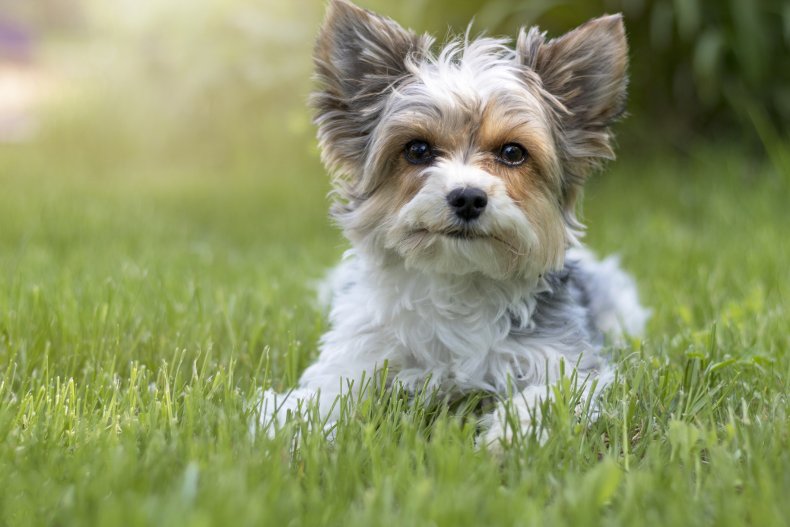 Part of the toy group, the Biewer Terrier is an elegant, longhaired, tricolored purebred dog whose only apparent purpose is to give and receive love.
With a childish and whimsical personality, Biewers are commonly known to be large dogs in a petite pet's body.
Despite their small stature, these dogs can keep pace with the best of them on long walks, around inner-city parks or along the pavement.
Their small size and playful personalities make them an excellent option for active owners living in smaller urban areas.
Border Terrier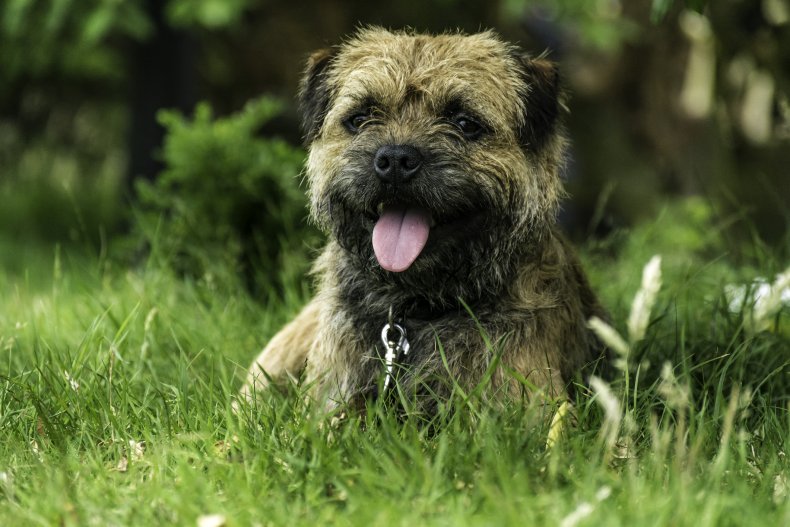 The Border Terrier is a small dog with alert eyes, and no-frill, yet happy and affectionate temperaments.
Because they have been bred to be country dogs, Borders adapt well to city life, on the proviso they receive plenty of exercise.
Boston Terrier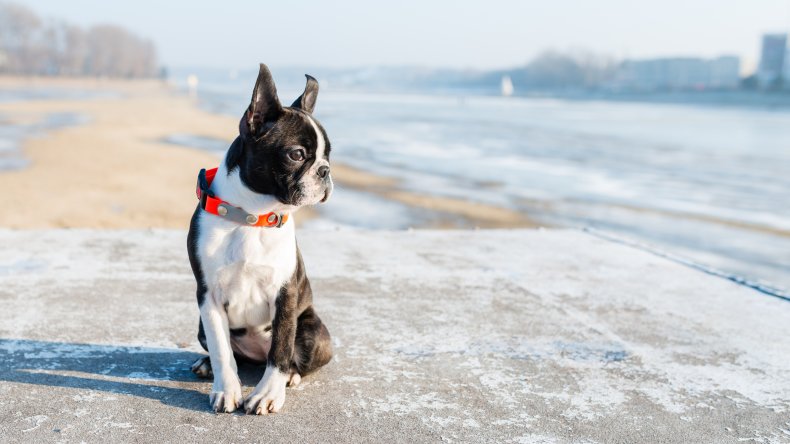 A member of the non-sporting group, Boston Terriers are friendly, bright and amusing, earning them the nickname The American Gentleman.
They were originally bred as fighting dogs, but today will make an excellent urban pet.
Bostons are compactly built, making them portable, while their lively, highly intelligent personality marks them out as particularly people-oriented.
Bulldog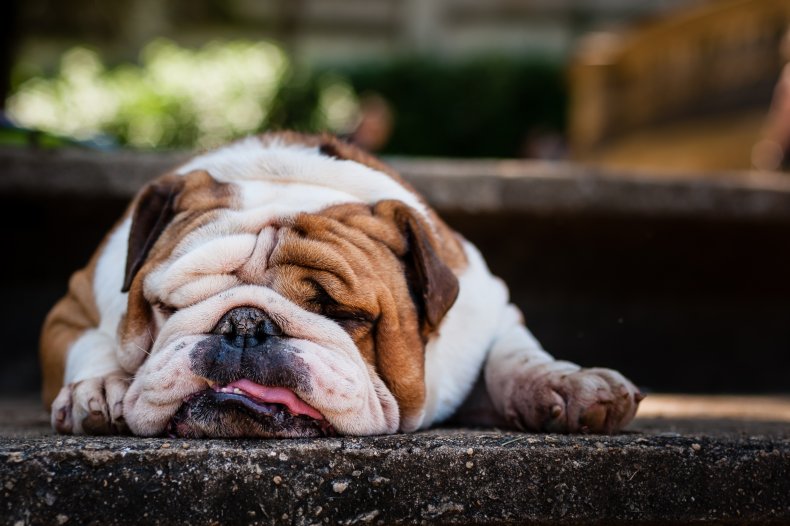 Bulldogs are courageous, friendly but dignified muscular medium-sized dogs that adapt well to city or country living.
These dog breeds have a sweet, gentle disposition, making them wonderful urban companions, as they do not require huge amounts of strenuous exercise.
Cairn Terrier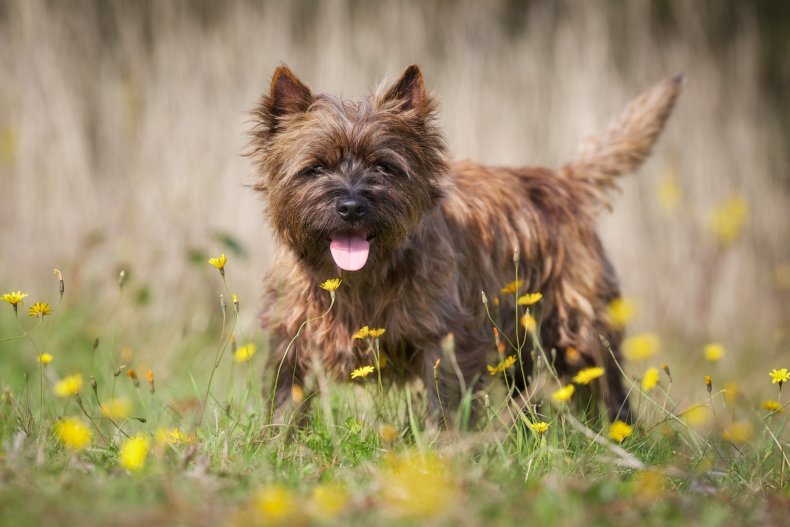 Cairns are typically happy, energetic little working dogs first bred to search for foxes and similarly sized creatures.
Perhaps best known for its starring role as Dorthy's pet companion Toto in The Wizard of Oz, the lively and alert Cairn Terrier particularly enjoys access to somewhere where it can explore and play.
Cairns are also small enough for a cosy snuggle and sturdy enough for an enjoyable dig in a park.
They enjoy life the most with lots of close family contact and in the suburbs if allowed to satisfy their natural inclination to dig.
Cesky Terrier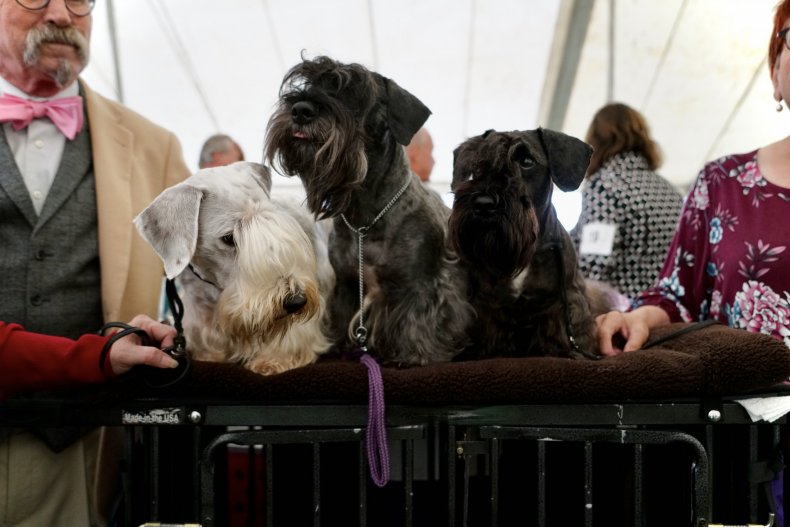 Czech native, the Cesky Terrier makes for an intelligent and adventurous playmate for young, old walking companions alike.
While these terriers are tenacious workers they generally are rather more relaxed.
The Cesky is calm, reserved, easily trained and eager to please, making this very rare breed a wonderful family dog for the suburbs or big cities.
Cavalier King Charles Spaniel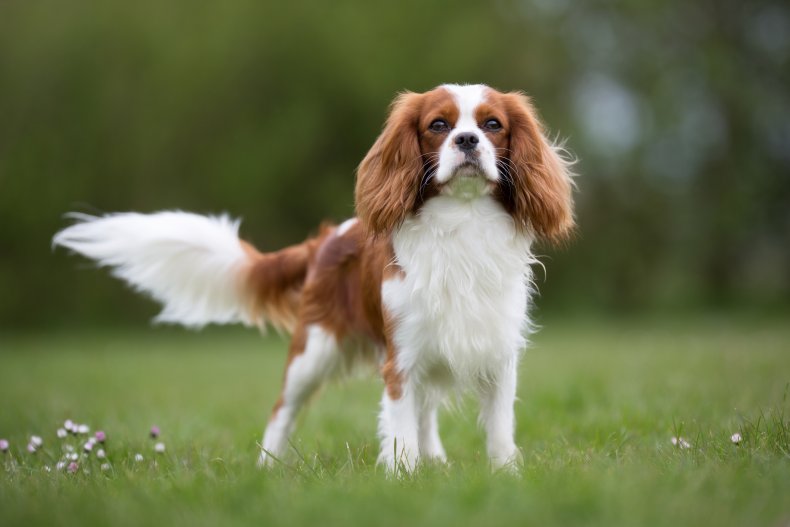 Cavalier King Charles Spaniels are known for their adorable, gentle faces and endearing round eyes.
Adaptable Cavaliers do equally well with active owners and more indoor types, making them excellent additions for city living.
Chihuahua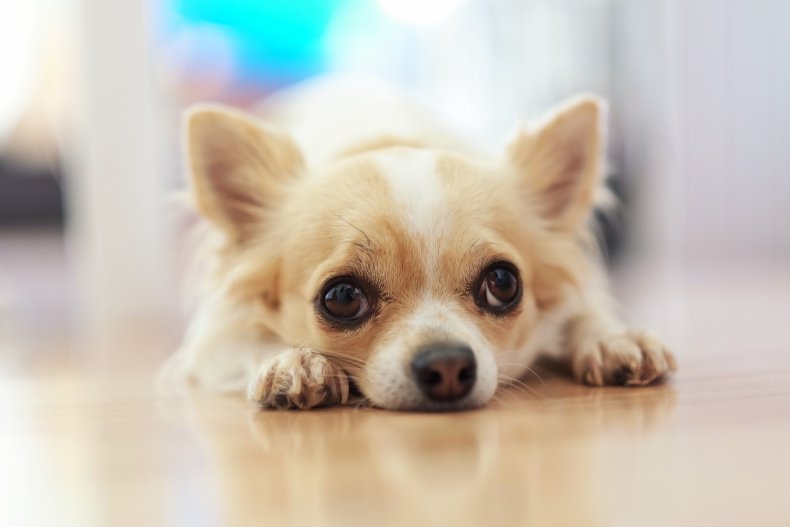 Chihuahuas are widely recognized to be enormous personalities packed into a tiny dog body.
And because Chihuahuas are also extremely adaptable, when treated respectfully.
When taken together, this breed of compact and confident dog named after the Mexican state make excellent city pets.
Chinese Crested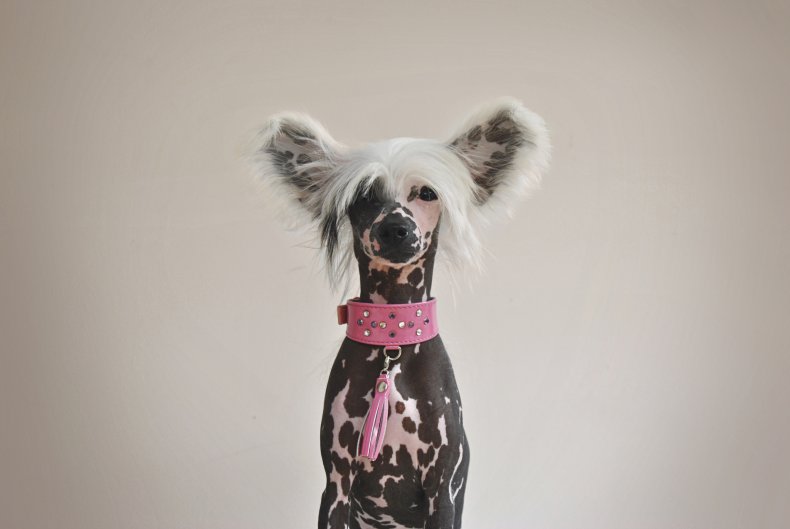 The Chinese Crested dog breed has a highly exotic style look, due to their spotted pale pink skin, spiky distinctive hairstyle, cute white socks and endearingly feathery tail.
Cresteds are playful, loving, and devoted to their owners and while relatively quiet animals, they will alert danger with a bark.
Both varieties are also attentive to their human housemates and at ease at home, whether this is in the suburbs or more urban areas.
Cocker Spaniel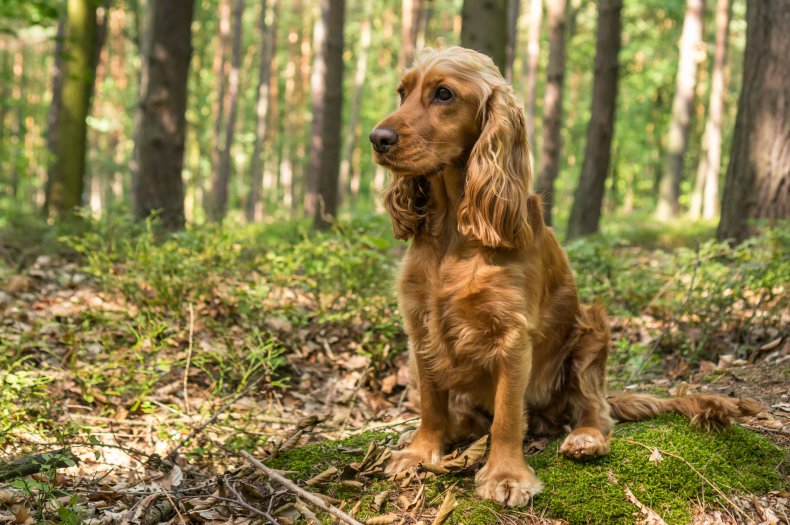 This Sporting breed was originally developed as compact hunting dogs, but were soon recognized as excellent all-around companions.
Cockers are known to be happy dogs as their tails are constantly wagging.
And while they are large enough to be sporty they are sufficiently small to be highly portable, making them a good option for urbanites.
Dachshund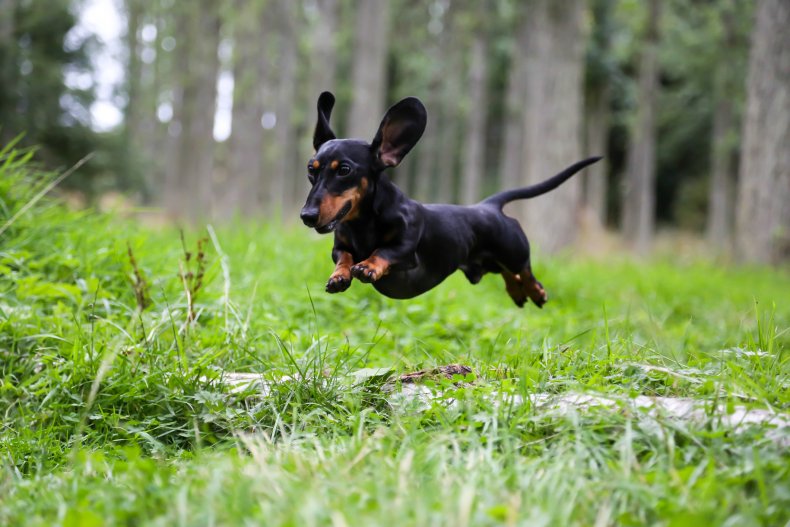 Dachshunds, members of the hound group come in three varieties: Smooth, Longhair and Wirehair. And they come in a standard and miniature size.
Although they can be slightly difficult to train, the Dachshund makes for a perfect companion for your apartment, generally doing well with multiple daily walks.
These scent hound dogs first bred to hunt badgers are also intelligent and devoted while able to entertain themselves for periods.
French Bulldog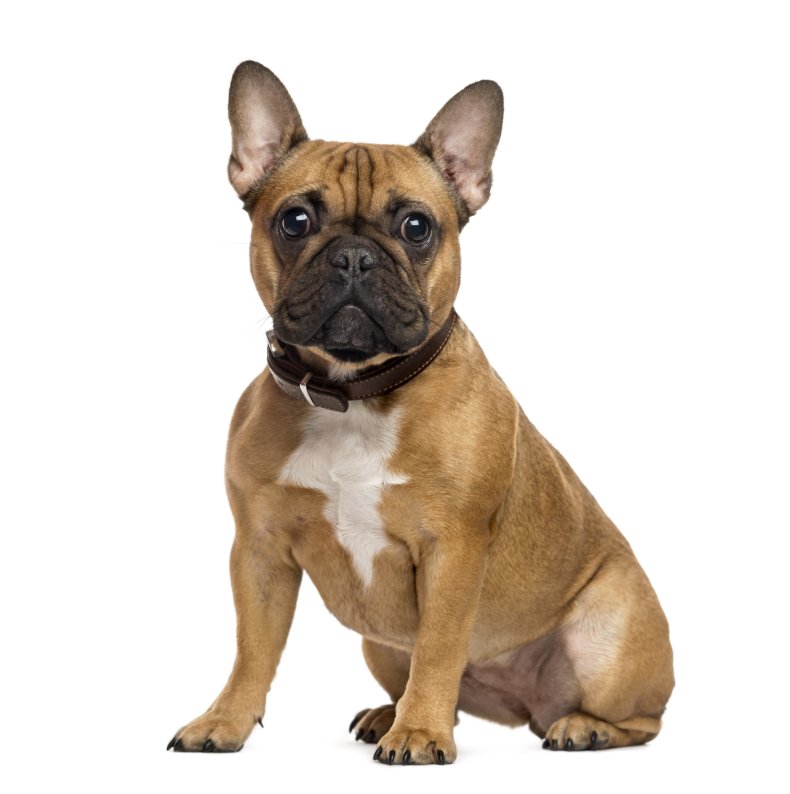 Frenchies have grown in popularity among townies across the U.S. and the AKC now believes they are the nation's second most popular dog breed.
They are more than just a pretty face and easily adapt to life with singletons, couples, or families and only need a manageable amount of outdoor daily exercise.
French Bulldogs also socialize well with other animals and are more than adept at sweetly making new human friends too.
Greyhound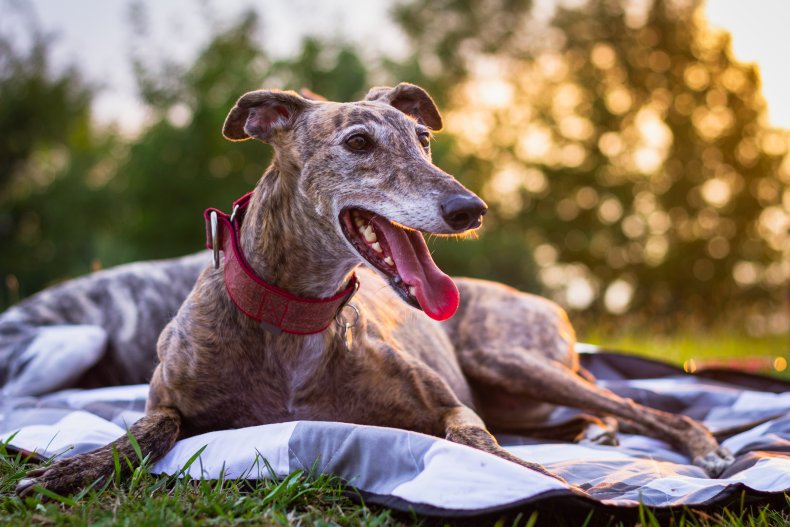 Greyhounds are known for their speed and agility, with dogs in this Hound Group recorded hitting reach speeds of 45mph.
However, this low-maintenance and laid-back breed also make gentle, noble, and sweet-tempered companions, while still retaining an independent personality.
Prospective owners need to be aware Greyhounds require a regular schedule of exercise time and opportunities to safely properly stretch their legs.
Consequently, provided they have an opportunity to run and expend energy, Greyhounds are an adaptable breed more than capable of enjoying city life.
Havanese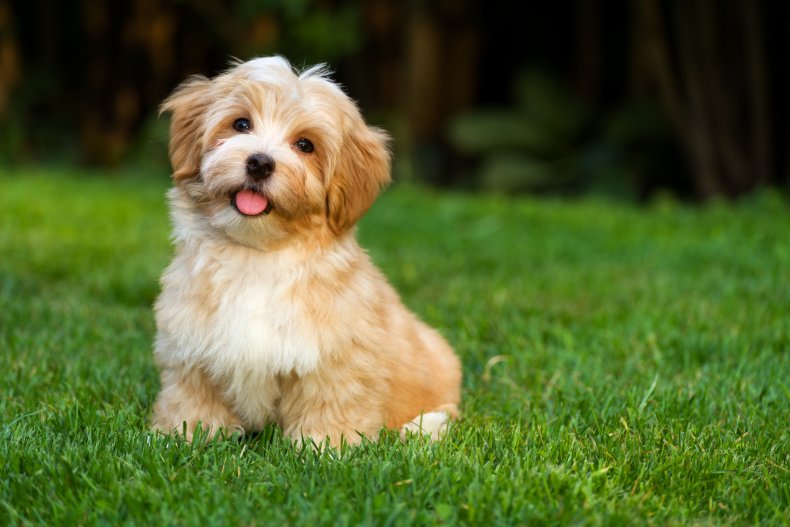 The toy group Havanese has won many admirers with its shimmering, silky hair, strutting its stuff with a spring in its step and a gleam in its expressive eyes.
And although these dogs' compact but sturdy bodies, adaptable nature, and social skills make the Havanese an ideal city dog, they are equally at home anywhere they can charm and command attention.
Japanese Chin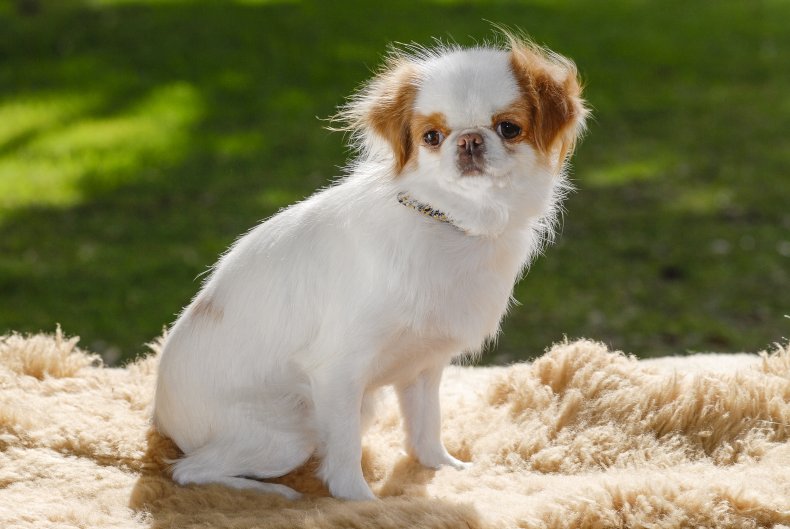 The Japanese Chin is an ancient and aristocratic breed and charming companion wrapped up in a silky, thick coat.
This breed's diminutive stature and adaptable nature make them great city dogs, providing owners supply sufficient socialization.
Maltese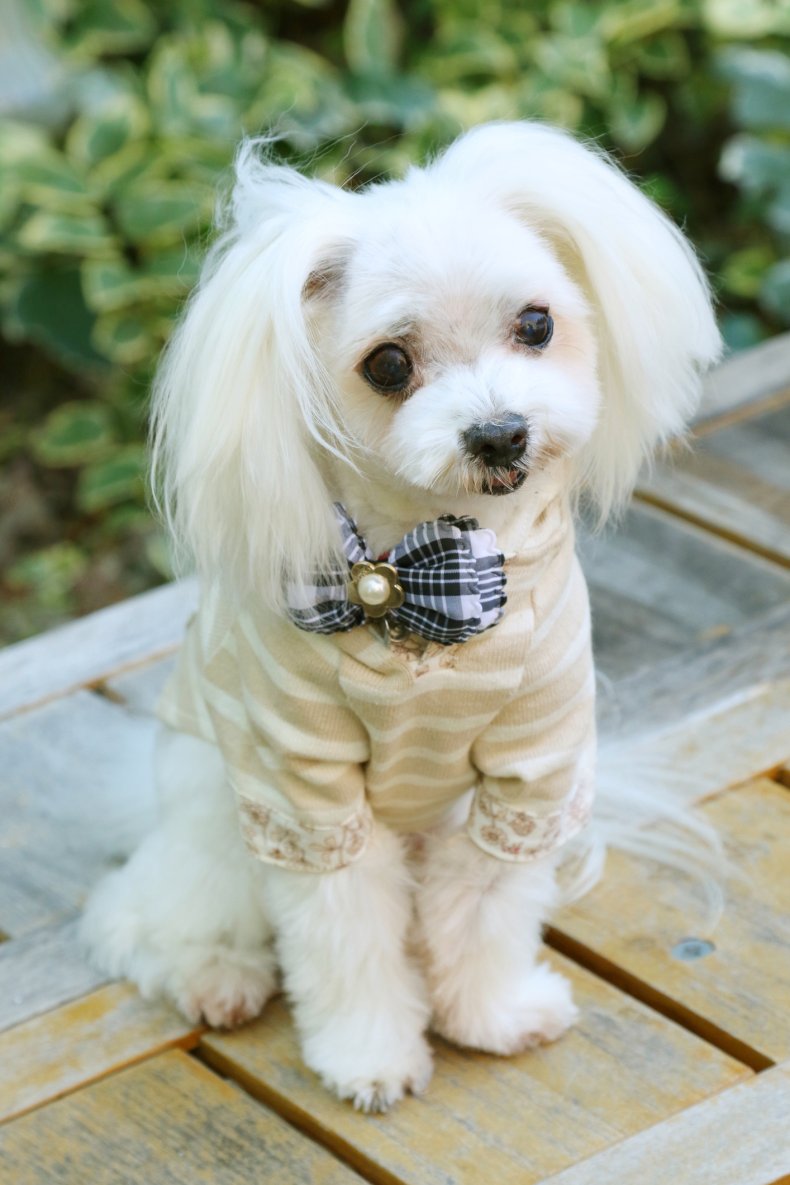 The Maltese Toy breed is much loved for its glamorous floor-length white trains.
But their extraordinary beauty belies a gentle, affectionate and intelligent personality.
As a result, these adaptable Maltese toy companions make good sense when choosing your next city pet.
Miniature Schnauzer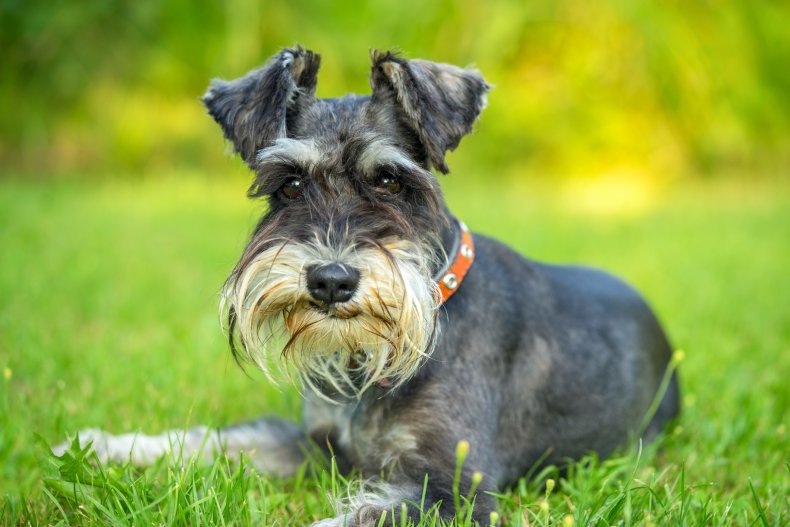 With an outgoing personality, this smallest of the three Schnauzer breeds boasts a portable size and sporty good looks, meaning the Miniature Schnauzer makes an ideal family dog, wherever its owners live.
However, be aware these dogs certainly remain very much a terrier at heart and may require consistent reward-based training and socialisation.
Pembroke Welsh Corgi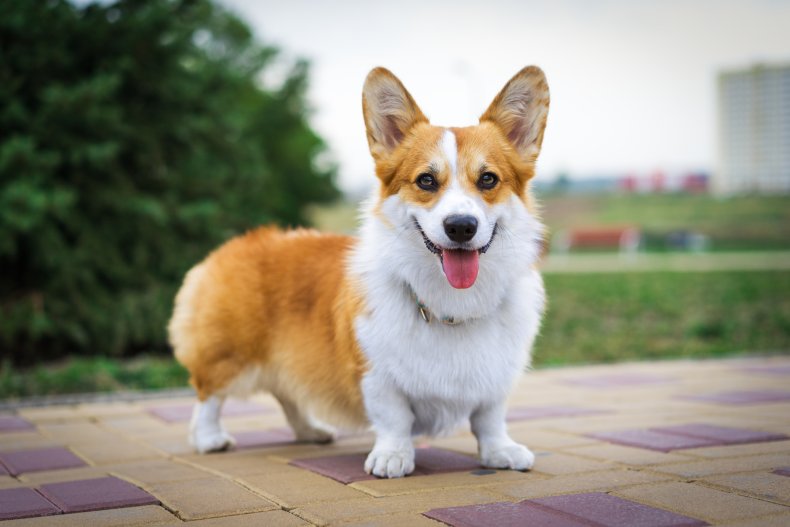 This active and intelligent Herding breed is recognized as one of the most agreeable of small house dogs.
First bred to herd cattle, sheep and horses, Pembroke Welsh Corgis are strong, athletic and lively little bundles of affection while retaining their independence.
And should they be provided sufficient time outside and an energy outlet, Pembroke Welsh Corgis can be most content regardless of where they live.
Pug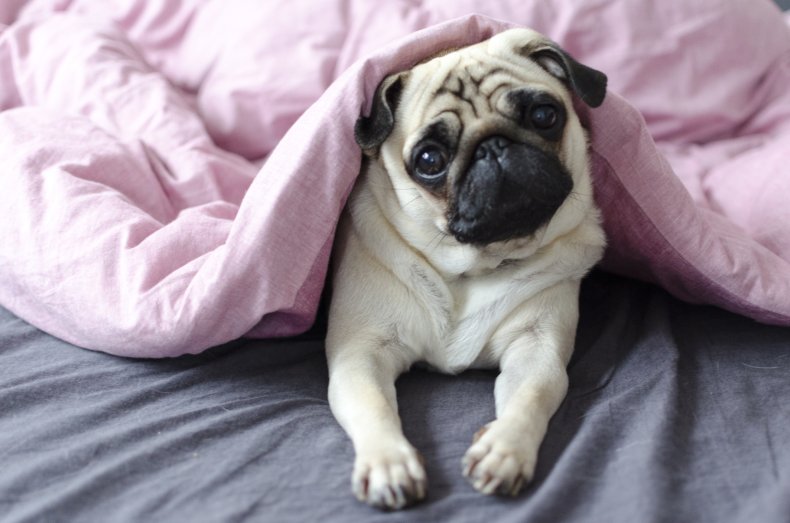 Pugs, an ancient member of the toy group, are known for their compact and sturdy body as well as its love of life.
Pug owners say their breed is the ideal house dog, as although on the small scale, the Pug is not as delicate as other toy breeds.
As a result, they are an excellent breed choice for singletons or families with children, and regardless of whether their home is the cities or the countryside.
Shih Tzu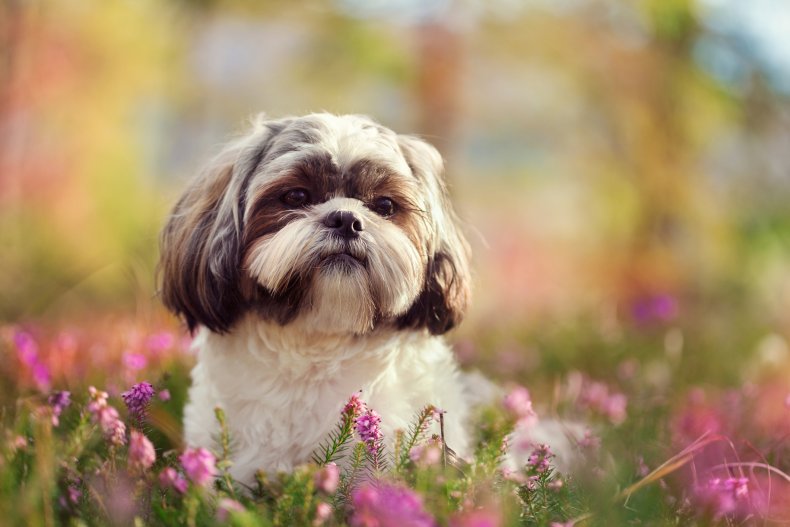 Despite possessing a name meaning little lion, the Shih Tzu Toy breed is a superb companion dog recognized as particularly affectionate with children.
And because this loving small dog was bred to spend most of their day inside Tibetan palaces, these creatures are perfectly at home lounging in luxurious comfort in an apartment or places lacking a large yard.
Tibetan Spaniel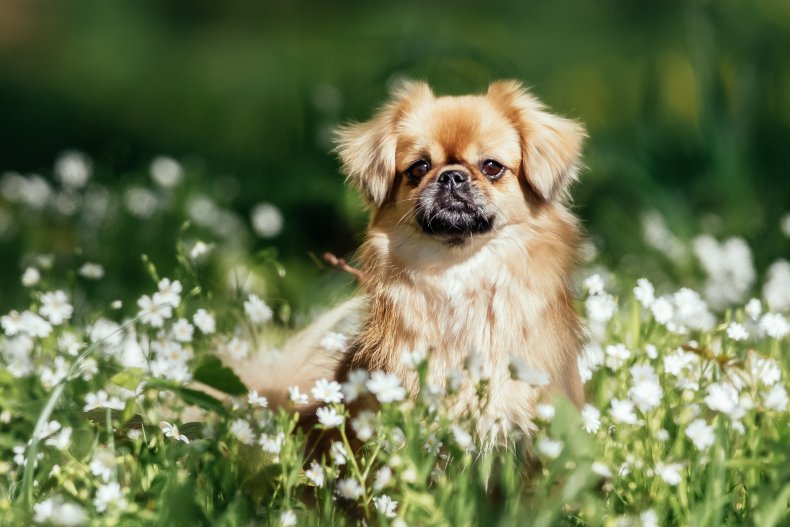 Tibetan Spaniels are a non-sporting breed known to be playful, bright and confident canines known for forming strong social bonds with their owners.
Their compact but relatively powerful stature, when combined with their love for humans make them an excellent breed for both suburban living and city centre apartments.
Whippet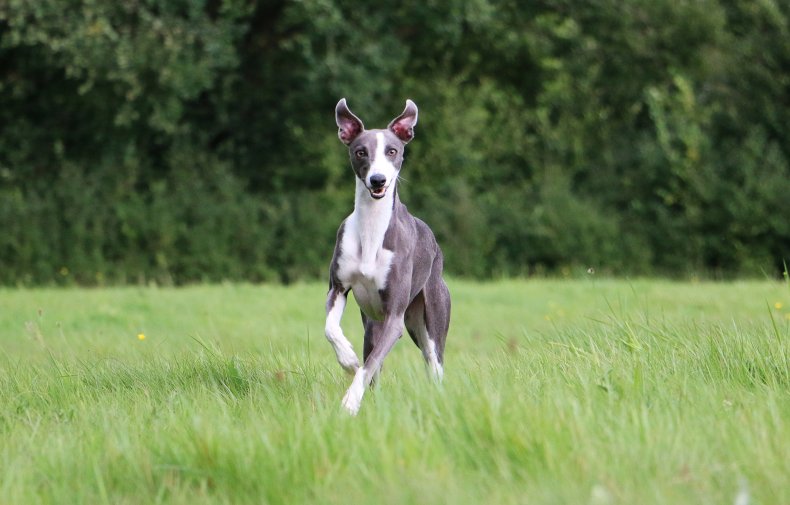 Hound Group member the Whippet resembles a Greyhound in its size and top speed.
While whippets enjoy a fenced backyard to exercise in, where they are generally gentle with both people and other pets, and very calm when within the home.
Yorkshire Terrier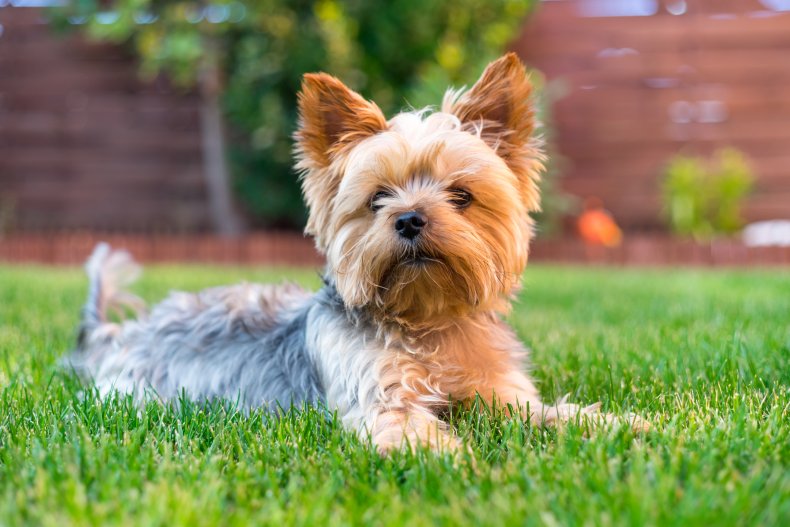 Toy group member the Yorkie is not only one of the smallest dog breeds of the terrier, but of any dog.
Consequently, Yorkshire Terriers are particularly good for the frail and infirm and those considering a pet dog for their city dwelling.
And because these cute pets squeeze plenty of attitude into a small but self-important package, these dogs are loving, devoted and extremely affectionate.
Correction 7/30/21, 5:40 a.m. ET: This article has been updated to include an image of a Cairn Terrier dog.