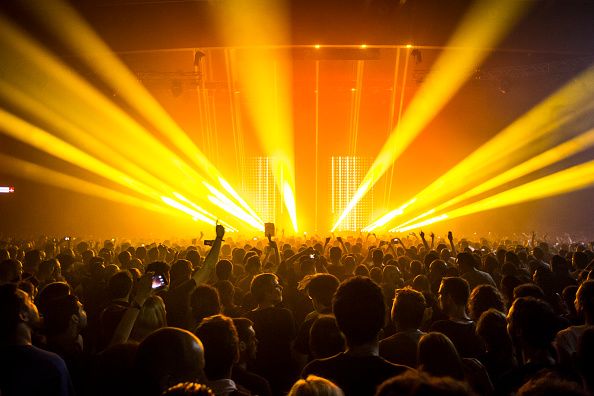 Summer might seem far away, but it's never too early to start dreaming of lazy days spent lounging in fields listening to the world's greatest bands. Whether you're a fan of Glastonbury's muddy fields, revel in the raw indie atmosphere of Reading, or prefer the sun soaked surroundings of Barcelona's Sonar Festival—there's something for everyone. So, dig out your favorite ironic band t-shirt, purchase a pop-up tent, and swot up on this year's headliners.
Our handy guide will help you find the perfect festival for you.
Benicassim
The stunning beach resort of Benicassim couldn't be farther from the half-empty fields and unknown bands that define most teens' first experience of festival life. The distinctive mix of cutting-edge live and electronic music acts means it regularly attracts a hipster crowd seeking sun, sea and sounds.
Where: Benicassim, Spain
When: July 14-17
Headliners: Kendrick Lamar, Major Lazer, Jamie XX
Tickets: £76 ($110) four-day passes are available now.
Bestival
Founded by BBC Radio 1 DJ Rob da Bank, this Isle of Wight bash marks the end of the festival season for many revelers. After increasing its capacity two years ago, it now attracts a crowd of 79,000 fancy dress-clad fun-seekers. This year's headliners include 1980s New Romantic stalwarts The Cure alongside, Hot Chip, Madonna and Major Lazer. Don't forget to pack glitter, face paints and, more often than not, wellies.
Where: Robin Hill Country Park, Isle of Wight
When: September 8-11
Headliners: The Cure, Major Lazer, Hot Chip
Tickets: £190 ($275) general admission tickets are on sale now.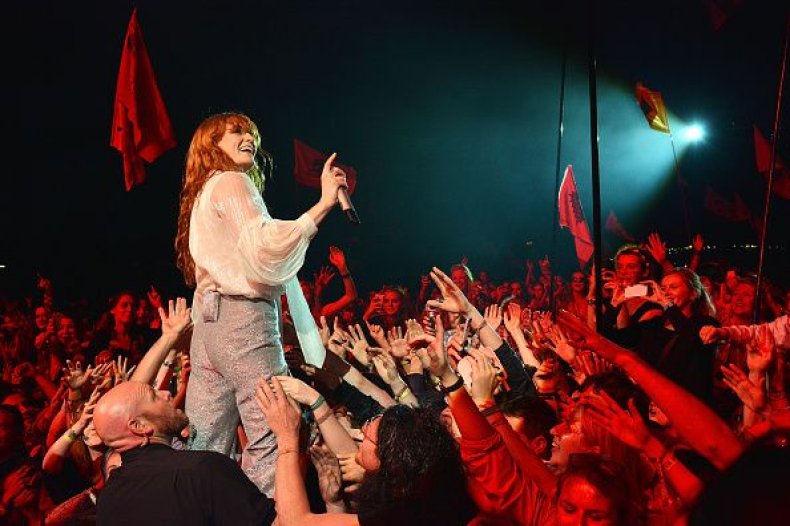 British Summer Time
Is a festival really a festival if it's not on concurrent days? Whether you call it a festival or a series of gigs, the line-up will stand toe-to-toe with any this summer. With Take That topping the bill you can guarantee a road block.
Where: Hyde Park, London
When: July 2, July 8, July 9.
Headliners: Florence + The Machine, Kendrick Lamar, Mumford & Sons, Take That
Tickets: £65 ($95) general admission tickets are on sale now.
Radio 1's Big Weekend
The BBC's Radio 1 playlist still has the power to make and break pop music careers, which is why the station is able to attract the world's biggest stars to this annual shindig. This year's regal setting provides a suitable backdrop against which pop kings and queens such as Coldplay and Ellie Goulding can strut their stuff.
Where: Powderham Castle, Exeter
When: May 28-29
Headliners: Coldplay, Chase & Status, Bring Me The Horizon, Craig David, Ellie Goulding
Tickets: Information on how to get tickets will be released on March 21.
Reading and Leeds Festival
A rites of passage for any young indie fan looking to spend a weekend burning down burger vans and worshipping bands they will come to hate when they go mainstream.
Where: Branham Park, Leeds and Richfield Avenue, Reading
When: August 26-28
Headliners: Foals, Disclosure, Red Hot Chilli Peppers
Tickets: A weekend ticket costs £213 ($310), and can be purchased here for Reading and here for Leeds.
Glastonbury
Though Glastonbury can no longer claim to exclusively attract the world's biggest acts, it still has that unique ability to create a 24-hour entertainment utopia, allowing visitors to seamlessly wander from rocking out to Kanye West to a quiet talk with the Dalai Lama.
Where: Worthy Farm, Somerset
When: June 22-26
Headliners: TBC
Tickets: All 135,000 tickets sold out in October 2015, but organizers will make any returned or cancelled tickets available in the spring.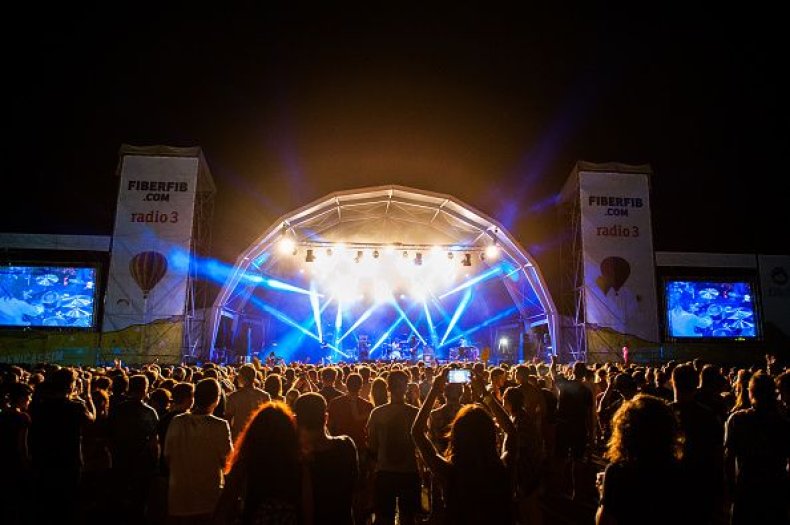 Outlook Festival
If you've never partied to the world's best DJ's in an abandoned Roman fort then you've been doing it all wrong. Spend the days swimming off your hangover in the sea, before preparing to have your mind, and ears, blown by the best bass music sounds. Now, in its seventh year it attracts a dedicated crowd of aficionados.
Where: Pula, Croatia
When: Opening concert will be held on August 31, with the festival lasting from September 1-4
Headliners: Damian "Jr. Gong" Marley, Andy C, Stormzy, Joey Bada$$, Noisia, Kano
Tickets: £30 ($45) for the opening concert and £133 ($195) for the entire festival. On sale now.
Sonar Festival
A festival for "music and digital art," Sonar does exactly what it promises, offering the best of the electronic and dance scene. This three-day extravaganza is now in its 22nd year and while the Barcelona festival is its flagship event it boasts spin-offs around the world. A must for those seeking to combine a city break with festival fun.
Where: Fira Montjuic, Barcelona
When: June 16-18
Headliners: Jean-Michel Jarre, Fatboy Slim, James Blake, Stormzy
Tickets: Tickets are available and prices range from 125-270 euros ($139.97-$322.23). Buy them now.
Tomorrowland
Only Tomorrowland can rival Glastonbury for the demand for tickets it inspires. This is in part down to the stunning promotional videos the organizers create that get thousands of people swearing they will buy a ticket next year.
Where: Boom, Belgium
When: July 22-24
Headliners: TBC
Tickets: Sold out in 40 minutes. 130,000 people are currently on the waiting list.