As the U.S. sees its biggest daily count of confirmed cases of the coronavirus, helping to protect children during the pandemic is more important than ever.
As shown in the graphic by Statista below, the daily number of newly confirmed COVID-19 cases in the U.S. hit 77,255—the highest number of cases confirmed in one day to date. Over 3.5 million cases have been confirmed in the U.S. since the outbreak began, with 138,360 deaths and 1,090,645 recoveries.
However, there have been concerns raised by scientists across the world that COVID-19 could also cause long-term harm to the body. Lung and heart damage have been reported with links to rare conditions also found.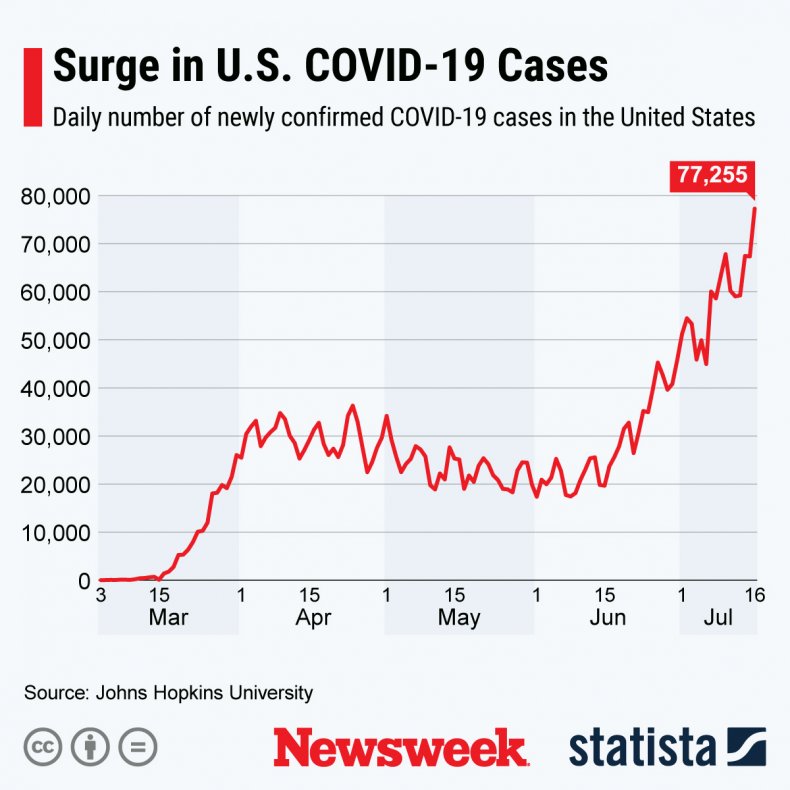 The Centers for Disease Control and Prevention (CDC) has recommended that Americans should wear face coverings to help stop the spread of COVID-19. According to its website, anyone over the age of two years should wear a face covering in public settings and when around people who do not live in the same household. When social distancing is difficult to maintain, CDC also recommends people wear a mask.
The reasoning behind the wearing of face coverings is COVID-19 can be spread by those who do not show symptoms (asymptomatic), according to the CDC website. However, those under the age of two and those who have difficulties breathing should not wear masks.
Encouraging children to wear face masks might prove challenging for parents—it's hard enough getting them to wear a hat in winter. But these designs should hopefully help.
Best Facial Masks for Dressing up—Disney Face Masks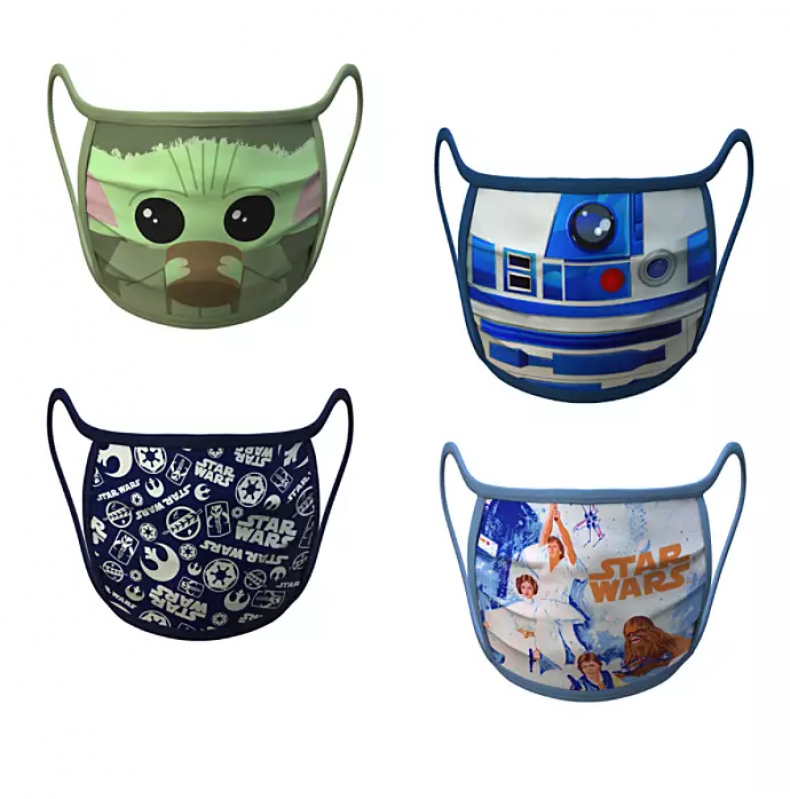 Are your children fans of Baby Yoda or Mickey Mouse? Do they love dressing up as their favorite characters? Disney has a selection of designs available for preorder for youth and adults alike.
The reusable cloth face masks come in designs honoring family favorites such as Star Wars, Toy Story 4, Monsters Inc. and more. The company is also donating one million cloth face masks for children and families in underserved and vulnerable communications through MedShare—this is from the sales of the cloth face masks.
To pre-order your Disney face mask, order from the website
Best Kids Face Masks from Supermarkets: Target Fabric Face Masks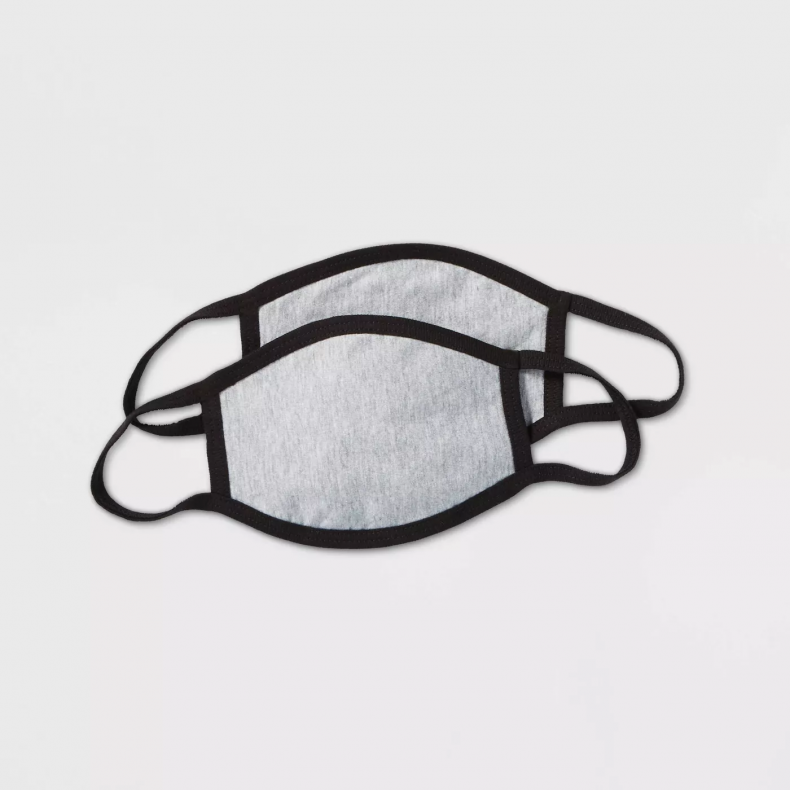 Pick up fabric masks during your weekly shop at Target. The 100 percent cotton face masks come in packs of two and cover the nose and mouth. According to the website, the masks will fit most children, measuring at 6 inches by 3 inches.
Colors might vary in each pack, but the inexpensive masks mean that children can be protected while outside with their families or friends.
Buy Target Fabric Face Masks in-store or from the website
Best High Street Face Masks: Gap Kids' Face Masks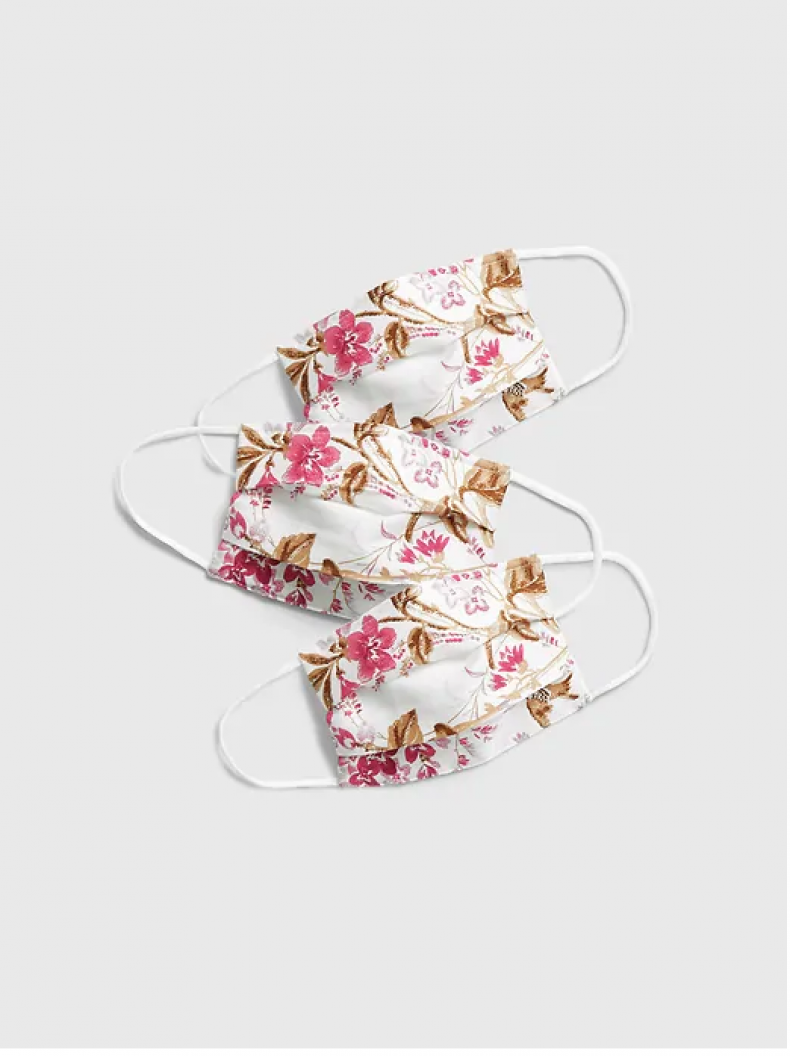 If your kids are worried about looking cool while wearing a mask, then look no further than Gap. Its three-pack of fabric masks are soft and lightweight, so your children will be fashionable and comfortable—a combination that kids don't seem to think goes together.
Each set has mixed prints with over-the-ear straps and adjustable nose piece for a secure fit. Gap has advised that the masks should be washed before the first wear and after each use.
Buy Gap's Kids' Face Masks from the website for $15 per 3-pack
Best Kids Face Mask for Back to School: Crayola Kids Reusable Cloth Face Mask Set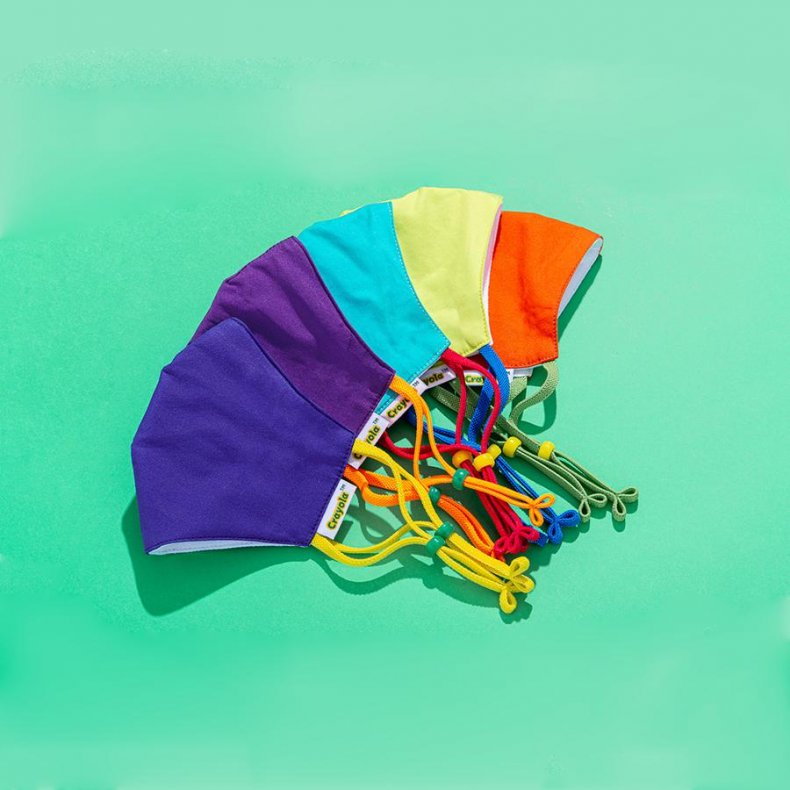 The Crayola Cool Colors, non-medical masks come in a 5-mask system featuring unique face mask designs—one for each day of the school week. Created to avoid cross-contamination, the masks feature a dual-layer fabric with a 3D design.
Of course, they come with a place to write your name so they're not misplaced.
Buy Crayola Kids Reusable Cloth Face Mask Set for $24.95 for a 5-pack
Best Kids' Face Mask for Making Things Less Scary—Bunnies By The Bay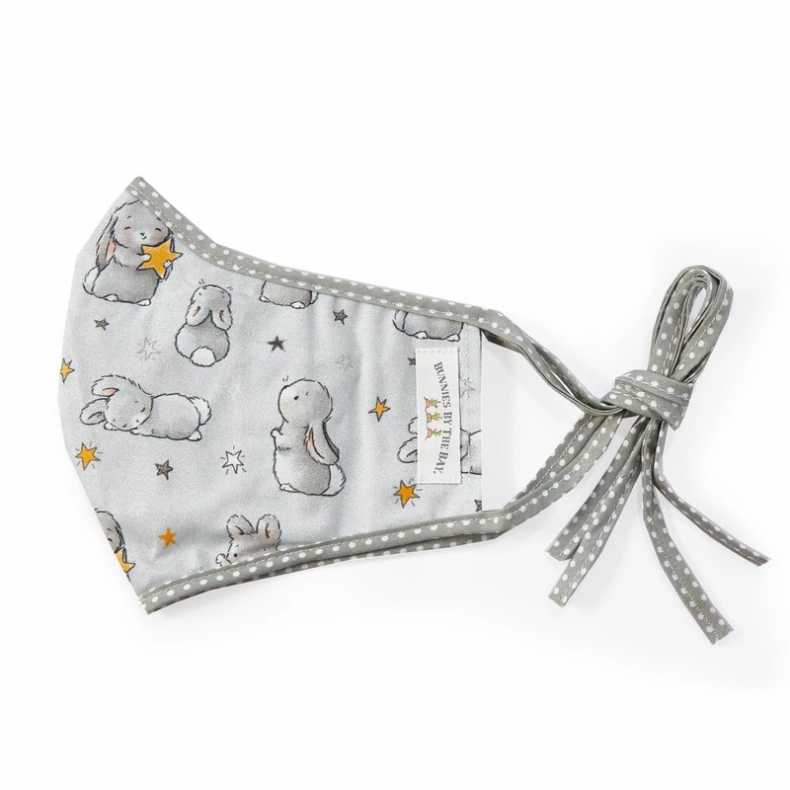 With a wide range of designs such as its grey bunny, bloom and among the starry skies, this is a darling pattern suitable for any gender and comes in an adult size so you can match your little ones.
The company has worked to create cloth face coverings that teachers, grandparents, parents or anyone who works with children can use. They have been constructed from double-layer tightly woven cotton fabric, with a pocket for a filter, and double bias cotton edging and ties.
According to its website, the company is trying to normalize face masks and make them less scary for children.
Buy a Bunnies By The Bay Face Mask direct from its website
Best Kids' Face Mask for American Football Fans—NFL Face Masks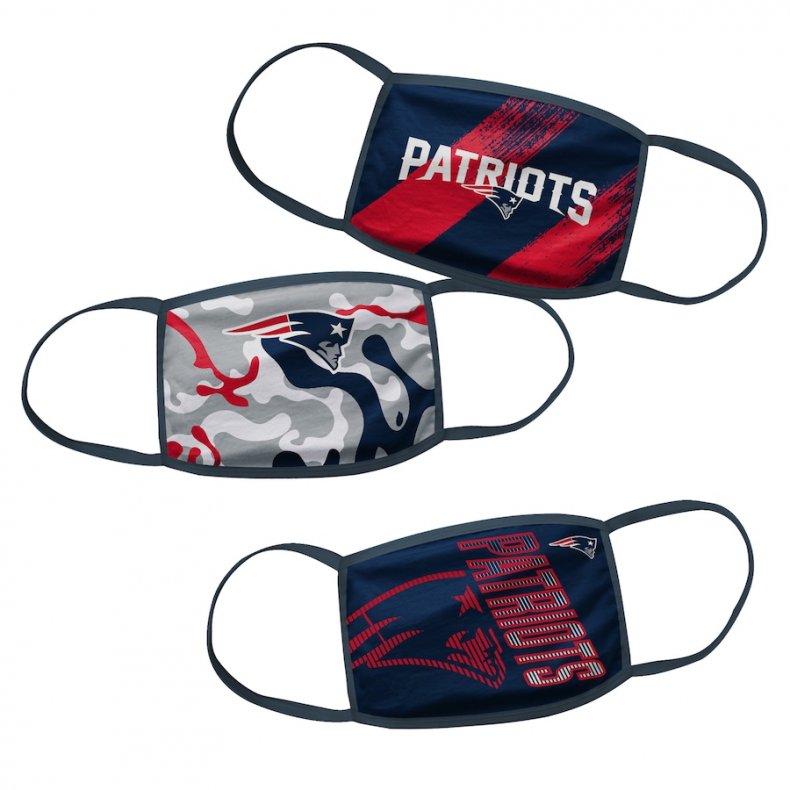 Available for pre-order and shipping in August 2020, help young NFL fans cover up their faces during the pandemic with their favorite team. Made from 100 percent Polyester and recommended for children aged 4 to 14, these reusable masks can be washed and worn out and about.
These face masks are part of a special event and can also be bought as part of a t-shirt combo.
Buy these NFL Kids Face Masks direct from the NFL Store
Best Kids' Face Masks for Running—Adidas Face Mask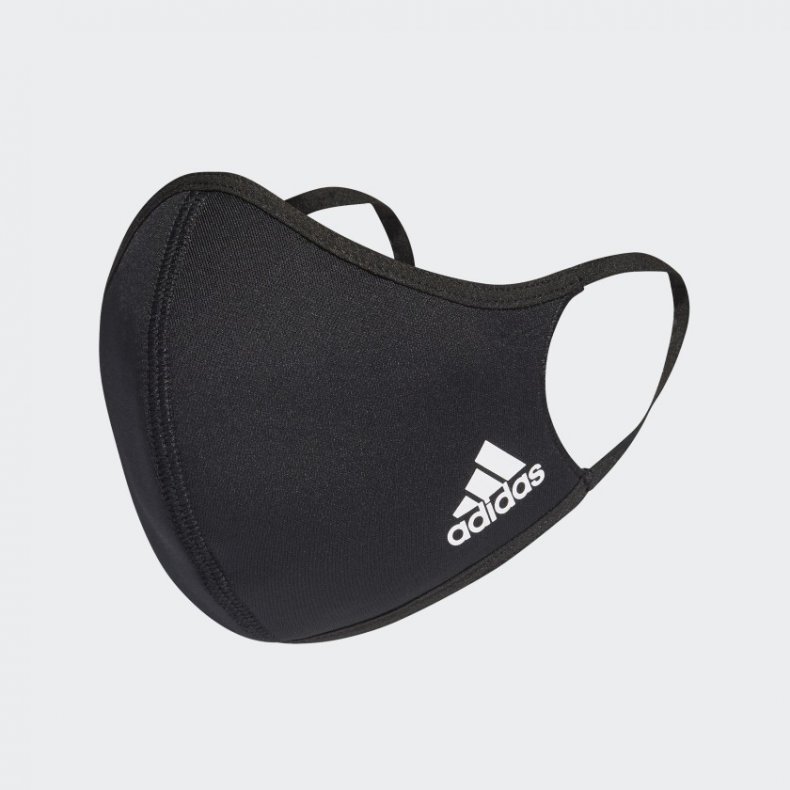 While these masks are not recommended for children younger than 12, they'll be fantastic for running or general exercise. They have been so popular that they have sold out, but there is a waiting list for people to sign up to when they're available.
Buy Adidas Face Masks for Kids direct from the website
Newsweek has affiliate partnerships. If you make a purchase using our links, we may earn a share of the sale.