Best Fall TV Shows: 'Star Trek: Discovery,' 'Will & Grace' Revival and Six Other New Shows to Watch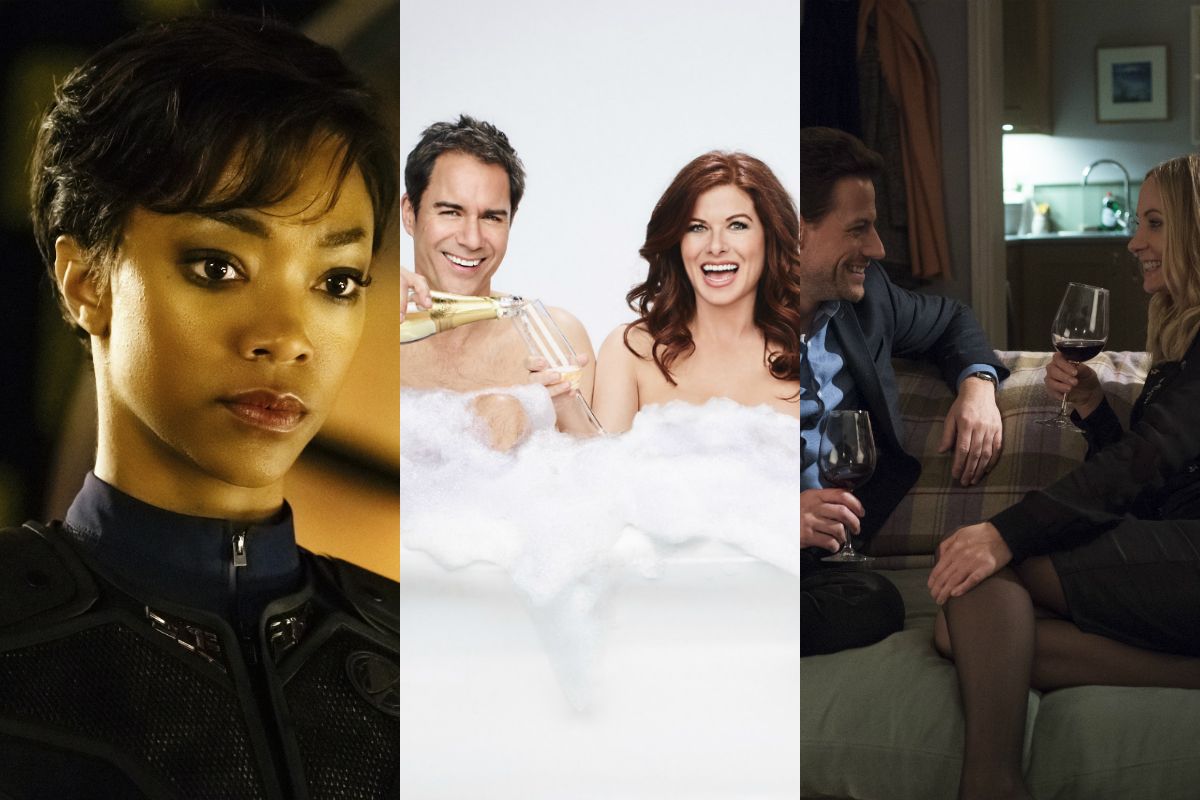 Bad news: Summer is over. The good news, however, is that as we approach the chilly temperatures of fall and winter, a new TV season is here to keep us glued to our sofas with a cosy blanket.
Last year, NBC scored the biggest freshman hit of the season with This Is Us, which just competed for outstanding drama series at the Emmy Awards. Which new shows across broadcast, cable and streaming could break out this fall?
To help you decide what shows are worth devoting your time to this fall, Newsweek has curated our top picks of freshman shows—and one revival—to add to your DVR.
Star Trek: Discovery
Star Trek is back on television. 12 years after the last Star Trek TV series left the airwaves, the next generation (wink, wink) of space explorers are ready to take us to new frontiers. Discovery is set 10 years before the events of the original Star Trek series—which starred William Shatner and Leonard Nimoy—and the CBS-produced drama has gone to great lengths to ensure a diverse cast. The show's lead, Burnham, is played by The Walking Dead's Sonequa Martin-Green. However, she is not the captain of the USS Shenzhou, rather the ship's first officer, which creates a different perspective for a Star Trek movie or series. Michelle Yeoh plays the ship's big boss, Captain Georgiou.
Watch: Sundays on CBS All Access from September 24; internationally on Netflix from September 25
Liar
Everyone's favorite lady's maid is back on our screens. Joanne Froggatt, who played Anna in Downton Abbey, has lined up a very different role for her next TV project. In this gripping British drama, she plays a school teacher who accuses a brilliant surgeon—played by Ioan Gruffudd—of rape, which he denies. The twisty thriller leaves you wondering who is telling the truth and who is lying. Froggatt and Gruffudd are brilliant in the episodes that we've seen so far.
Watch: Wednesdays on SundanceTV from September 27
The Deuce
HBO's new drama has already premiered, getting a jump on the competition, so you'll need to catch up if you haven't seen any of it yet. James Franco and Maggie Gyllenhaal star in this Seventies-set drama which chronicles the rise of the porn industry in New York. Of course, this being HBO, expect nudity, profane language, drugs and all the other elements that make HBO programming so compelling.
Watch: Sundays on HBO
Related: Miss Game of Thrones? 8 shows to watch next
Mindhunter
Ever wanted to get inside the brain of a killer and figure out what makes them tick? Netflix's Mindhunter—based on a book by FBI criminal profiler John E. Douglas—will allow you to do just that, and probably jangle your nerves in the process. Jonathan Groff and Holt McCallany play FBI agents who question imprisoned serial killers to figure out how they think, and then apply that knowledge to ongoing cases. The venerable David Fincher (Seven, Fight Club) is executive producer, so this should be a high quality drama.
Watch: All episodes premiere on Netflix on October 13
Law & Order True Crime: The Menendez Murders
American Crime Story has inspired a new wave of true crime drama series. TV's elderly statesman Dick Wolf has basically co-opted Ryan Murphy's concept—dramatizing the events around a high-profile criminal case—and slapped the Law & Order banner on it. The first season of this anthology series is based on the murder trial of Erik and Lyle Menendez, who were convicted of killing their parents. It's likely to be addictive anyway, but if you need another good reason to watch: Edie Falco, the Emmy-winning Sopranos and Nurse Jackie star, plays the brothers' defense attorney.
Watch: Tuesdays on NBC from September 26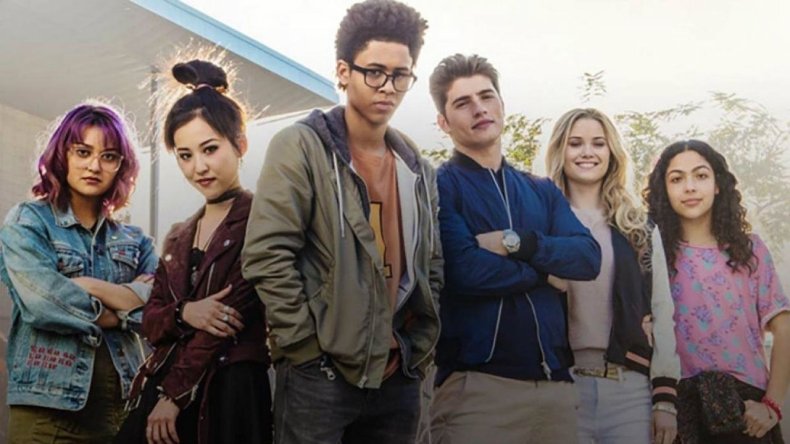 Runaways
The overload of comic book movies and TV series fighting for our attention has never been higher. But coming off the success of its Emmy-winning The Handmaid's Tale, Hulu is stepping into the superhero realm itself with Runaways. The series follows six teenagers with powers who form an alliance against their criminal parents, a supervillain team known as the Pride. The show comes from The O.C. and Gossip Girl's Josh Schwartz and Stephanie Savage so you know there'll be plenty of good teen melodrama in there too.
Watch: Hulu from November 21
Will & Grace
Will, Grace, Jack and Karen—and let's not forget Rosario—are back. 11 years after the original series concluded on NBC, Will & Grace is the latest show to get the revival treatment. NBC is banking big on this Nineties nostalgia trip to bring in viewers. The network has ordered 16 episodes for Season 9 and renewed the comedy for Season 10, too. By the way, the new season will wipe out the melancholy Season 8 finale in which Will and Grace ended their friendship and only rekindled it in a flash-forward to some decades later.
Watch: Thursdays on NBC from September 28
Philip K. Dick's Electric Dreams
Netflix has Black Mirror and now Amazon is jumping into the mix with its own mind-melding sci-fi anthology series. Philip K. Dick's Electric Dreams, based on stories by the acclaimed sci-fi author, is a melting pot of strange tales written by and starring some of the finest talent in American and British television. Take, for example, Harry Potter and the Cursed Child scribe Jack Thorne and Outlander executive producer Ronald D. Moore. Breaking Bad's Bryan Cranston serves as a producer on Electric Dreams and will also star in an episode. Other stars include Richard Madden (Game of Thrones), Anna Paquin (True Blood), Terrence Howard (Empire), Vera Farmiga (Bates Motel) and more.
Watch: TBD on Amazon Prime Video
There goes our fall.