What Is Galentine's Day? 2021's Best GIFs, Quotes to Share With Your Gal Pals
Valentine's Day is tomorrow, but today's holiday is just as important: Galentine's Day. Galentine's Day is an alternative holiday to Valentine's Day, and is dedicated to celebrating your friends or "gals."
It was originated by the fictional character Leslie Knope, played by Amy Poehler, in the TV show Parks and Recreation in 2010. Although it started as a fictional holiday, Galentine's Day is now widely celebrated annually on February 13, the day before Valentine's Day.
In the season 2 episode "Galentine's Day," Knope describes the holiday: "What's Galentine's Day? Oh, it's only the best day of the year.
"Every February 13, my lady friends and I leave our husbands and our boyfriends at home and we just come and kick it breakfast style. Ladies celebrating ladies. It's like Lilith Fair, minus the angst. Plus, frittatas!"
While celebrating in person with friends may not be possible this year due to COVID-19, there are plenty of ways to commemorate the day safely—why not organize a video chat with your friends, or host a virtual party?
A simple way to mark the occasion would be to send your girl friends an image, quote, or GIF to wish them a Happy Galentine's Day.
Galentine's Day Images
Send this e-card from Parks and Recreation, and simply edit in your message using a phone editing app.
On February 13, 2015, Aubrey Plaza, who plays April Ludgate, and Rashida Jones, who plays Ann Perkins, wished their Twitter followers a Happy Galentine's Day with this image of April, Ann, Leslie, and Donna.
Send your friends who are fans of Parks and Recreation the same image, or get creative and photoshop your own e-card featuring yourself and your friends.
Galentine's Day Quotes
You may wish to celebrate your gal pals by sharing a photo of them on social media. But what should you use as a Galentine's Day caption?
Why not take inspiration from Leslie Knope herself and go for: "Hoes before bros, uteruses before duderuses, or ovaries before brovaries."
Alternatively, you could honor your friend with one of Leslie's quirky terms of endearment.
A rebellious friend could be told: "Oh, Ann, you beautiful, rule-breaking moth," or you could tell a friend who needs hyping up: "You are a beautiful, talented, brilliant, powerful musk ox."
Or perhaps you'd like to go for a more serious quote, while still paying homage to the originator of Galentine's Day? Share a post dedicated to your best friend with the caption: "No one achieves anything alone."
Galentine's Day GIFS
GIPHY and Tenor have tons of GIFs that would be perfect to send to your friends on Galentine's Day.
GIPHY has plenty of GIFs of Knope from the episode of Parks and Recreation that kicked off the holiday, including quotes like "Galentine's Day is about celebrating lady friends!"
There are also plenty of cute GIFs featuring lots of love hearts, but with the message "Happy Galentine's" instead of "Happy Valentine's."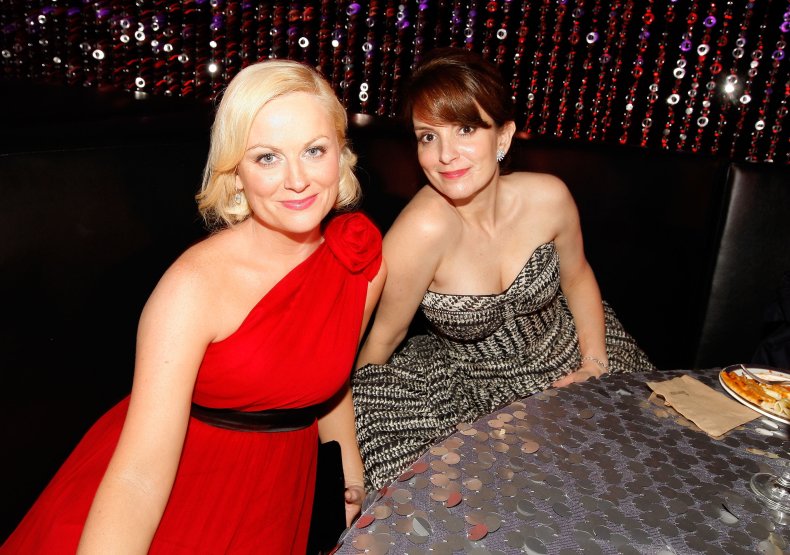 One option of sending a GIF would be to head directly to the GIPHY website, search "Galentine's Day" and either copy the link, or share it directly to social media from the GIPHY website. Alternatively, head a messaging app like Facebook Messenger or WhatsApp where you can search for and insert GIFs from either GIPHY and Tenor.
Other text messaging services also have access to GIFs, which you can search for directly within the app itself.
Whatever you do, make sure to spend your Galentine's Day letting your friends know just how much you love them.