The Best Gumbo in New Orleans
'Gumbo Life' author Ken Wells spills the rice on the best gumbo joints in the Big Easy.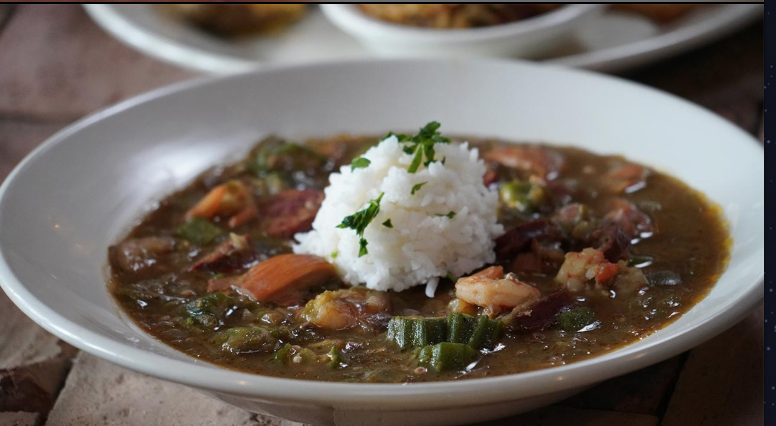 Gumbo is the perfect symbol for New Orleans—a melting pot of West African, French, Native American, Creole and Cajun cultures. The hearty stew can contain okra, chicken, shrimp, sausage, duck, turkey—almost anything that's handy. And Jeff Wells has tried nearly all of them.
Wells, the author of the new culinary treatise Gumbo Life, grew up on the banks of Bayou Black, about 60 miles outside New Orleans. "My mother was Cajun French, and my father was an outlander who fell in love with the area," he tells Newsweek. Gumbo was a staple, a one-pot dish made with whatever protein was readily available. "In those days, if you didn't live off the land, you didn't live."
Though now considered a signature dish of the region, gumbo was an evolution, not an invention: "Originally in Africa it was an okra stew—'gumbo' is the West African word for 'okra,' says Wells. "Then when the slaves came to Louisiana, they added chicken, sausage, seafood—all the things around them. The French thickened it up with a roux."
Every chef and home cook adds their own special touch, but gumbo can be grouped into three basic categories: Creole gumbo, popular in New Orleans, has a light brown roux and includes okra and usually crab and shrimp. Bayou Cajun gumbo is a somewhat thicker variation with a medium-to-dark roux and, because of the proximity of the Gulf of Mexico, is usually made with shrimp, crab and sometimes oysters. (Okra is commonly included but it's not mandatory). And thick, stew-like Prairie Cajun gumbo is made with a super-dark roux, chicken and andouille sausage, and often has a peppery kick.
There's also a traditional vegetarian gumbo, gumbo z'herbes, which originated as an option for Catholics during Lent. It can contains any number of greens—including spinach, collards, mustard, chard, turnips and cabbage.
But who serves the best? Below, Wells gives us the lowdown on the must-try gumbo joints in the Big Easy.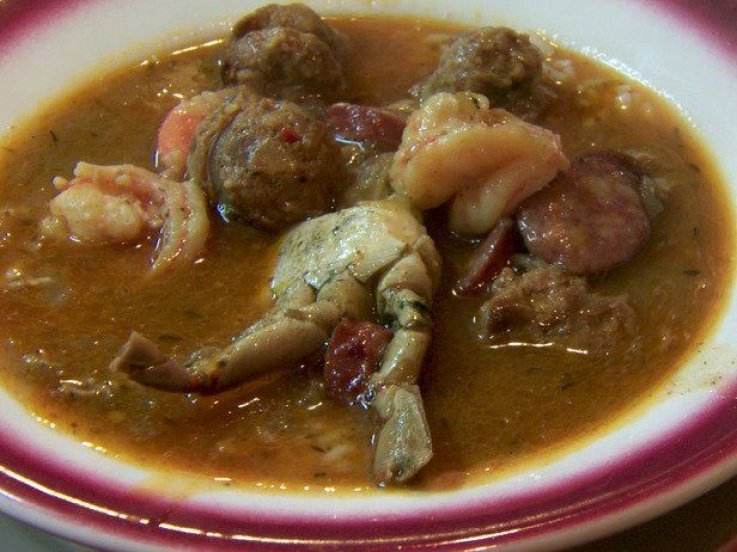 Opened in 1941, this family restaurant serves up a healthy ladle of history with its Creole-style Gumbo: Civil rights leaders Thurgood Marshall and Martin Luther King Jr. dined at Dooky Chase's, as did President George W. Bush and Barack Obama.
Current owner Leah Chase married into the family business in 1946, helping to evolve it into one of the first fine-dining restaurants for African Americans in the U.S. At 96, the "Queen of Creole Cuisine" is still the chef de cuisine: Her light-brown gumbo, based on her grandmother's recipe, is jam-packed with shrimp, crab, veal, ham, chicken and two kinds of sausage.
Bon Ton Café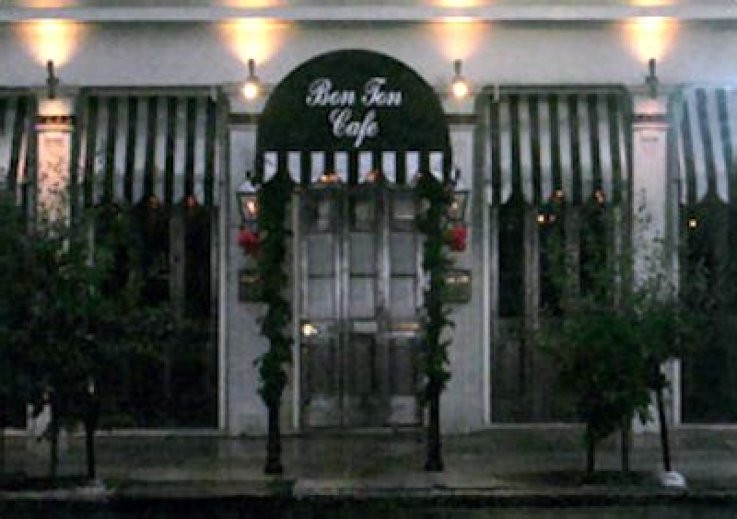 This New Orleans mainstay dates back to the early 1900s, but it was in the early 1950s that Al and Alzina Pierce came from South Louisiana to reopen the Bon Ton and infuse it with Bayou flavors. For the first time Cajun dishes like crawfish etouffée and turtle soup graced the menu of a fine-dining establishment. Bon Ton's gumbo is chockful of shrimp, crab and okra—"I can't even tell you how good it is," says Wells.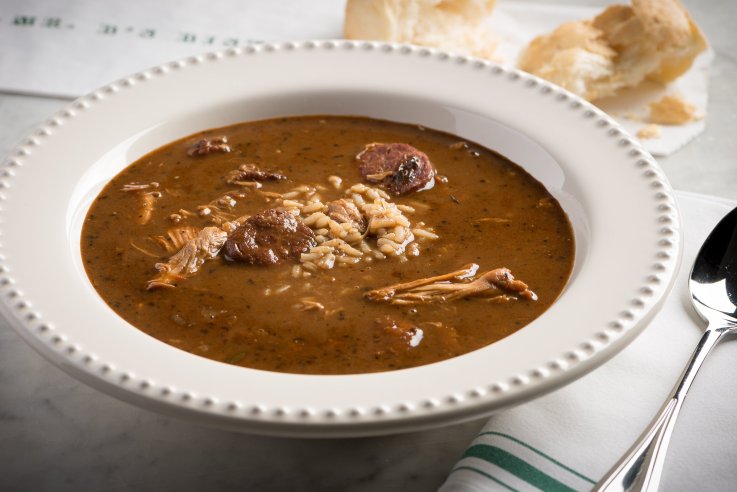 Longtime chef Michelle McRaney serves gumbo ya-ya, a complex Cajun variation with chicken and andouille sausage. (According to Paul Proudhomme, women would spend all day cooking the stew while chatting, or "ya-ya-ing.")
The secret is taking time with the roux, McRaney told Louisiana Cookin': "We do our roux in the oven... That way, we have more control, and we don't have to constantly stir it." For the size batches Mr. B's needs, she cooks it for four to five hours, "to bring it to a nice mahogany color for that nutty flavor."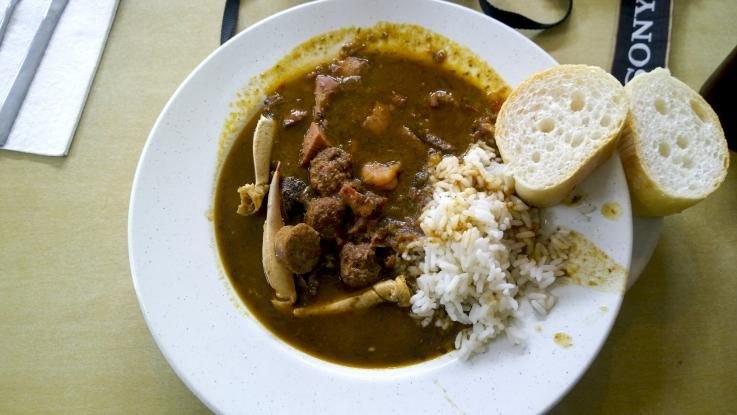 This laidback soul food joint in the heart of the historic Tremé district is owned by Wayne Baquet, scion of the Baquet restaurateur family.
His colorful and tasty Creole gumbo has a rich, dark roux and, according to Wells, is packed with everything but the kitchen sink. It's indicative of the African-American influence on Creole cooking that emerged in the early 1700s.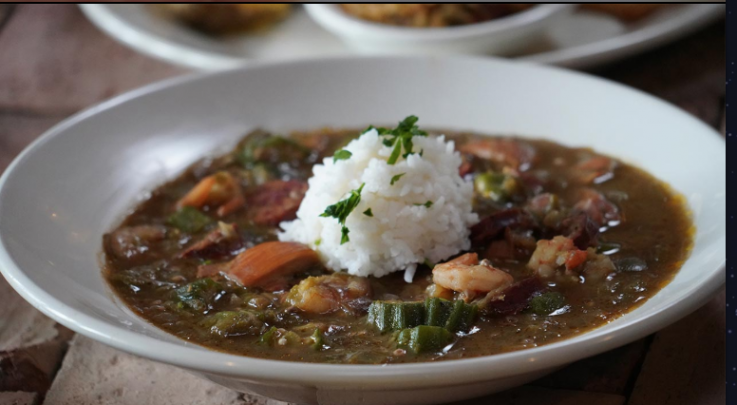 Owner Kerry Boutté calls Mulate's "the Original Cajun Restaurant"—he still uses the recipe his Cajun mother served, full of shrimp and other seafood, and with a dark roux base. Teases Wells, "The results are scandalous."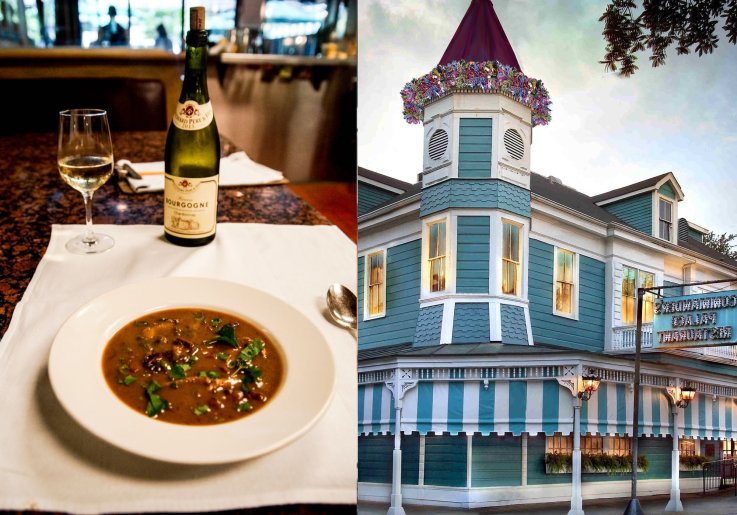 Since opening in the Garden District in 1883, this "haute creole" institution has earned six James Beard Awards and given the world Paul Prudhomme and Emeril Lagasse. Today, executive chef Tory McPhail continues the fine tradition. McPhail's gumbo contains ingredients "that would stun old school cooks like my mother," says Wells, including foie gras, brandy, oysters, mushrooms and pork shoulder.
It's so rich, in fact, that it's served without the traditional white rice accompaniment.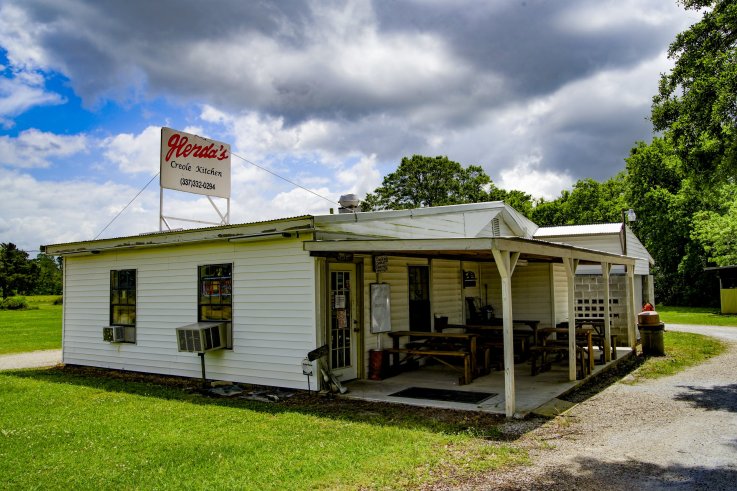 About two hours outside the Big Easy, this freestanding cafe in Breaux Bridge is typical of the modest "gumbo shacks" that dot South Louisiana's Gumbo Belt. Made with a dark roux, owner-chef Glenda Broussard's chicken-and-sausage gumbo "epitomizes the prevalent gumbo style of the southwest Louisiana Cajun prairie region," according to Wells.
Gumbo Life: Tales from the Roux Bayou is out February 26 on W.W. Norton and Company.
The Best Gumbo in New Orleans | Culture