Hair loss can affect anyone at any age but there are products that can help prolong or potentially prevent losing your mane.
According to Harvard, there can be many triggers for hair loss. It can be caused by certain medications or wearing hairstyles that pull the hair too tightly. Stress can also be a cause. In other cases, hair loss could be a result of something going on inside the body such as a thyroid problem, shift in hormones, pregnancy or an inflammatory condition. For some people, it can also be genetic. In men, it is believed that dihydrotestosterone (DHT) is the cause of hair loss. DHT is a hormone that is derived from testosterone.
But while thinning or hair loss can be natural, it causes concern for many Americans. For women, hair loss brings worries of looking older or unhealthy, according to Wakefield Research. With this in mind, it probably comes as no surprise that MRI—Simmons has predicted that 11.91 million Americans will use hair loss products by 2023.
So what can be done to help with hair regrowth?
Harvard says that a medication known as Minoxidil can be applied to the scalp and is considered to be the "gold standard" to treat hair loss. This solution is available over the counter but can cause side effects such as skin irritation or hair growth in unwanted places.
Under the name Rogaine, Minoxidil was used by 2.78 million Americans in 2019, according to MRI-Simmons. However, people also turned to other brands to help with their hair regrowth.
Newsweek has research some of the brands on the market to help our readers who are at a loss with their hair.
Nioxin System 2 Cleansing Shampoo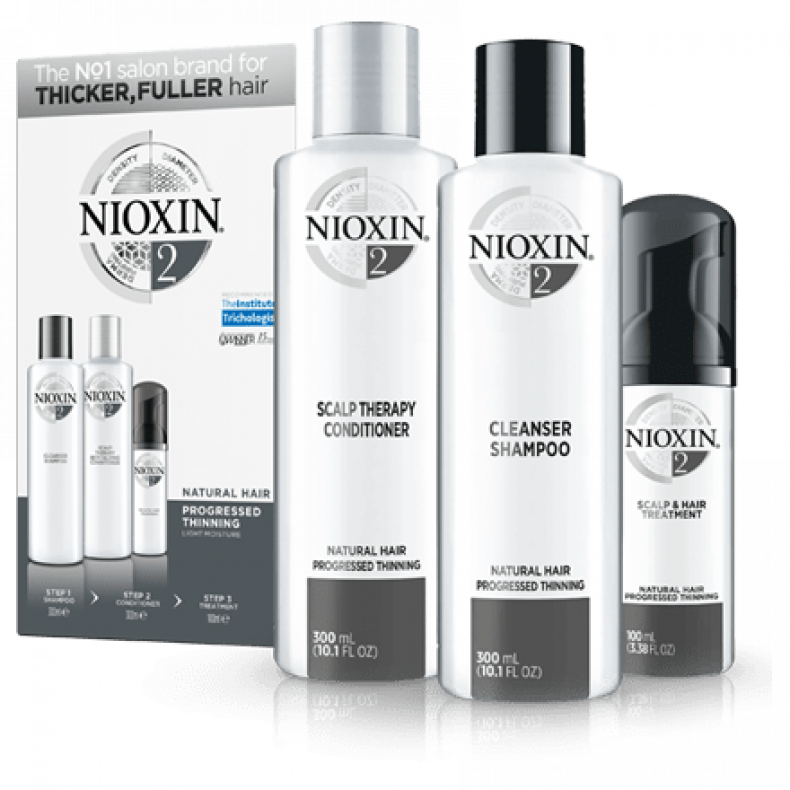 Part of the Wella family, Nioxin has a solution for different types of hair. The System 2 solution is for thinning natural, non-colored hair.
According to the brand, the System Kit 2 thinning treatment helps with strengthening resilience against damage and breakage. This leaves thicker and fuller-looking hair with a healthy shine. It also cleans and treats the scalp. It also helps with removing follicle-clogs, fatty acids and environmental residues.
You can buy the full size Nioxin System 2 on Amazon for $45.00
Biotin Shampoo for Men and Women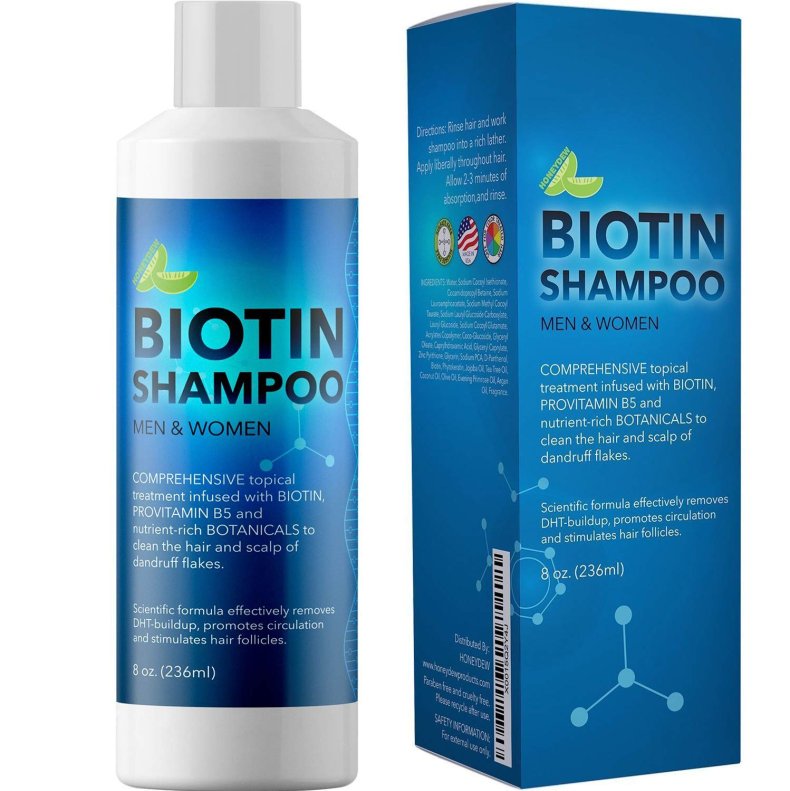 This thickening shampoo is for color-treated hair and for those with an oily scalp. Ingredients include tea tree for dandruff and pure rosemary essential oil for hair growth. The solution stimulates hair follicles, acting like a biotin supplement for your hair, according to the brand.
It also volumizes hair, making thin hair look thicker and fuller. For those with oily hair, the shampoo also acts as an anti-residue shampoo, detoxifying greasy hair which can make fine hair look thinner. It is also sulfate-free, infused with pure argan, coconut, evening primrose and jojoba.
You can buy it from Amazon for $9.95.
Rogaine Solution for Men and Women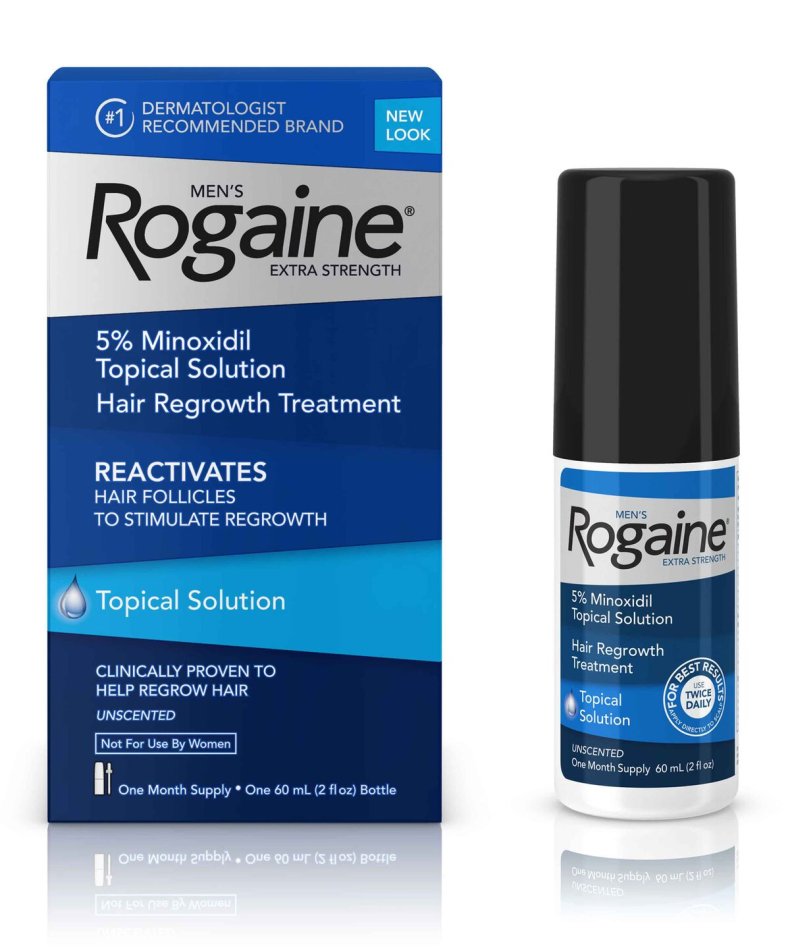 This is more of a treatment than a shampoo. According to the company, it is rated as the go-to dermatologist product. The brand says that if the treatment or solution is used every day, it can revive hair follicles and maintain hair density over time. It contains 5 percent Minoxidil.
You can buy the foam or solution for men or women directly from the Rogaine store.
TruePure Natural Caffeine Shampoo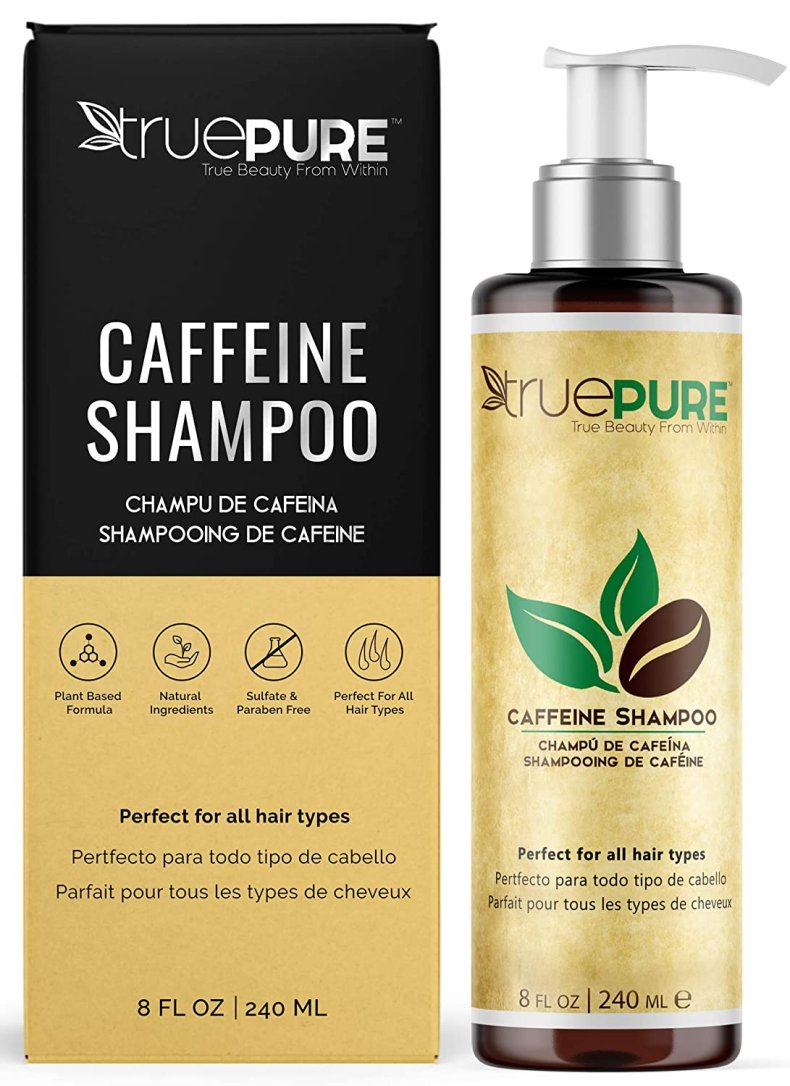 For those who want a more natural solution to hair loss, TruePure is a good alternative DHT blocker. According to the company, the solution is infused with a combination of caffeine red clover and niacin. These promote healthy hair growth and vibrance for both women and men.
It also includes organic aloe vera, which soothes dry scalp and invigorates follicles. It contains no parabens, no sulfates and uses plant-based ingredients. It is suitable for all hair types including natural, thinning, color-treated, curly, frizzy or ethnic hair.
You can buy it on Amazon for $19.99.
Newsweek has affiliate partnerships. If you make a purchase using our links, we may earn a share of the sale.