13 Couples Halloween Costumes for 2021: From Kravis to Bridgerton
Why dress up for Halloween if there's nobody to enjoy it with?
Couples costumes are a great way to double the fun at this time of year.
Struggling to think of ideas for couples costumes?
Here are 13 of our favorites.
1. Wanda and Vision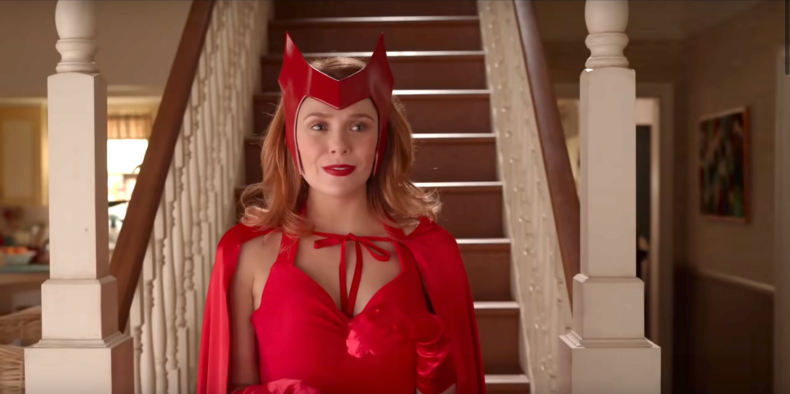 Elizabeth Olsen and Paul Bettany stunned in their portrayal of Wanda and Vision in Disney+'s Wandavision.
If you and your partner feel like you could save the world together, why not opt for Halloween costumes inspired by the fictional couple?
Get your hands on a Wanda costume from $45.99 and a Vision outfit from $43.99 on Amazon.
2. Aladdin and Jasmine
Kim Kardashian breathed hilarious new life into the Disney princess Jasmine and her prince Aladdin, from the movie of the same name while appearing on Saturday Night Live.
Take your Halloween costume into a whole new world with this three piece Jasmine outfit from $69.90 on Amazon and this Aladdin outfit for $42.97.
3. Prince Charles and Princess Diana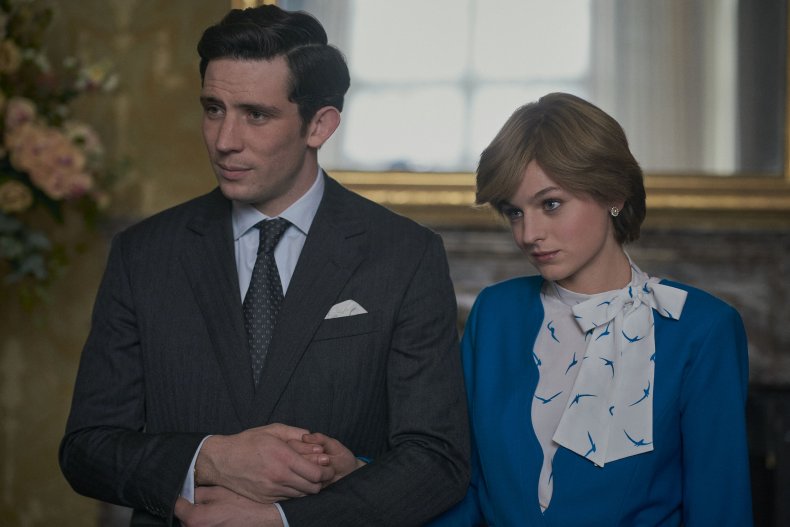 Josh O'Connor and Emma Corrin's performance of Prince Charles and Princess Diana's doomed romance in The Crown had audiences captivated by their tragic love story all over again.
To dress as the royal couple this Halloween you'll need to capture Diana's iconic hair so try a wig like this one for $15.90 on Amazon. Wear it with a blue dress, like this one which starts at $14.99, and accessorize with a scarf like this one for $8.95.
4. Joe and Love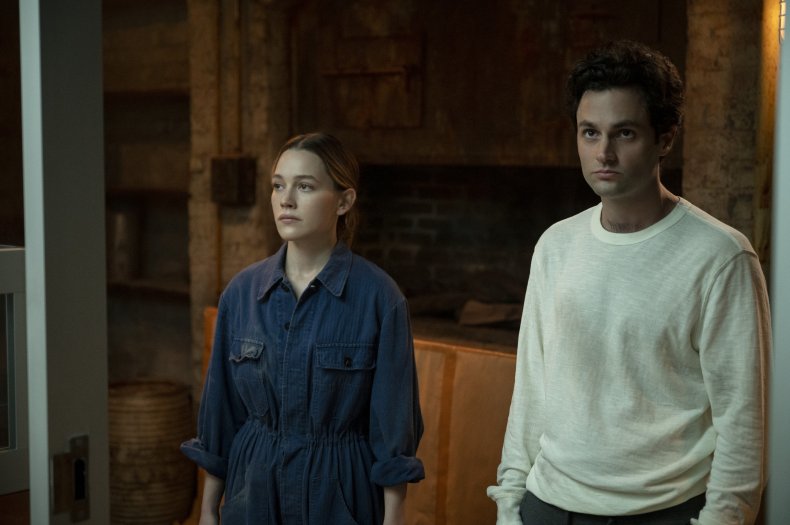 You could have read any article about couples costumes, but here you are, you read ours. Why? Are you... flirting with us?
Be the perfect partners in crime by dressing up as You's Joe and Love this Halloween.
As season three saw them attempt to morph into the perfect suburban parents, this should be a relatively easy outfit to create.
Get yourself a denim jumpsuit like Love's for $69.99 from Amazon, and a cream sweater like Joe's for $21.99.
Optional extras include prop murder weapons like a foam axe for $9.99 or a fake knife for $17.99, or even Joe's favorite stalking accessory, a baseball cap for $7.50.
5. Spiderman and MJ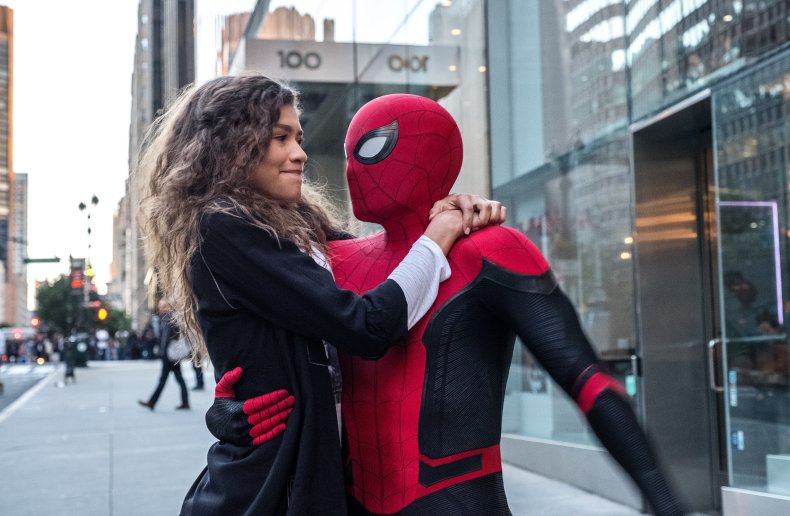 One of our favorite off-screen couples Tom Holland and Zendaya are set to return on-screen as they reprise their roles as Spiderman and MJ.
Grab a Spiderman costume from $28.99 on Amazon and channel MJ in black jeans from $9.02, a white t-shirt from $5.08, and a pair of Converse high tops starting at $90.53.
6. Kourtney Kardashian and Travis Barker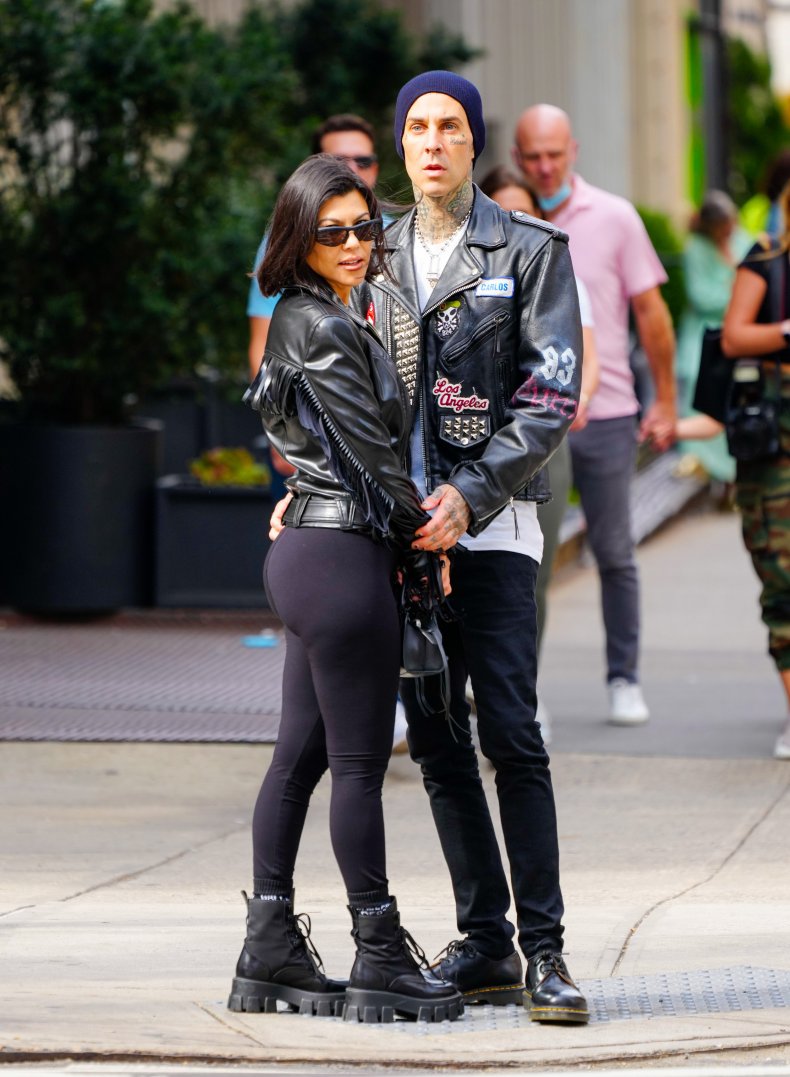 This newly engaged couple helped spark the return of the rockstar girlfriend aesthetic and we couldn't love it any more.
To channel Kourtney Kardashian and Travis Barker, you'll need his and hers leather jackets. This womens one starts at $29.99 on Amazon, while this studded jacket for men costs $174.99.
Complete the Kardashian look with some black leggings like these for $12.99, combat boots like these for $35.90, and black sunglasses like these for $10.88.
To finish of the Blink-182 drummer's outfit you'll need a white t-shirt like this from $11.31, a pair of slim fit jeans like these from $46.76, a pair of Dr Marten's Oxfords from $91.03, and a beanie hat like this for $9.99.
7. Megan Fox and Machine Gun Kelly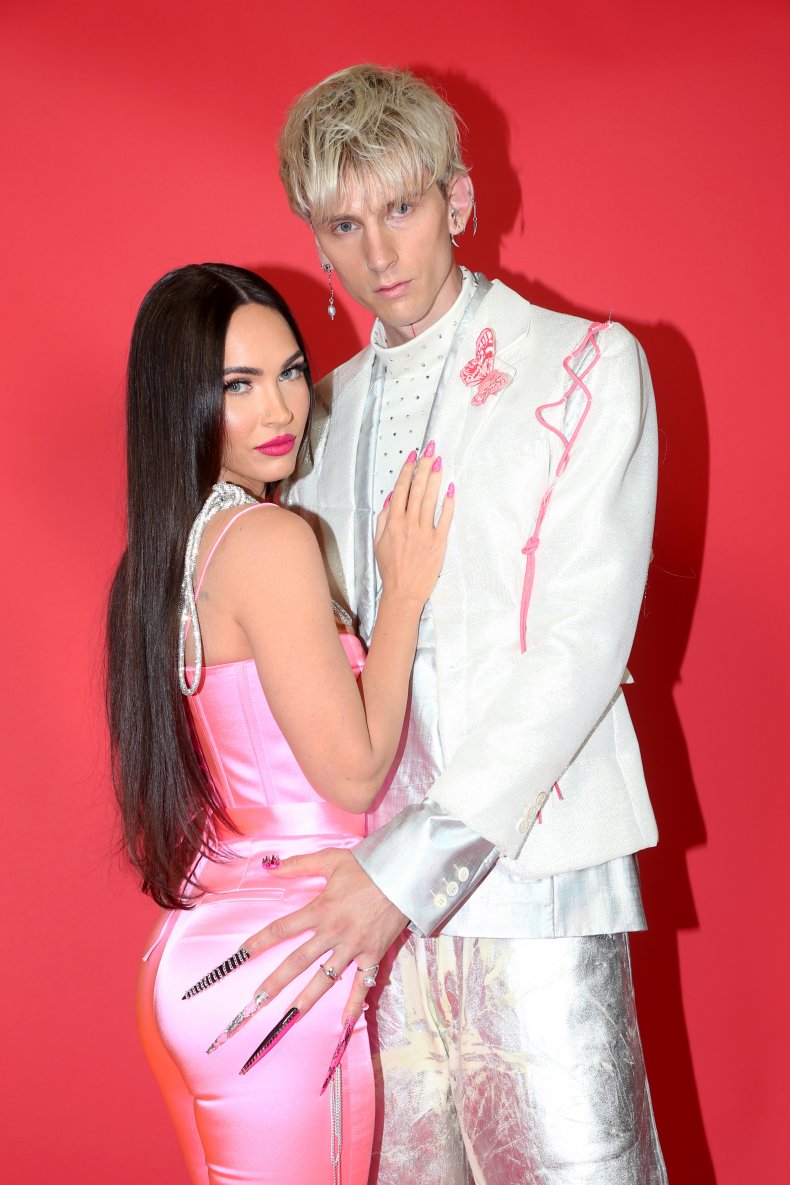 Our other favorite celebrity couple of the moment, Megan Fox and Machine Gun Kelly live in a world entirely of their making.
You can steal her iHeartRadio awards look for less thanks to her new Boohoo collection, which includes a diamante strap crop top for $30 and matching satin trousers for $40 that looks very similar to her pink jumpsuit.
For Machine Gun Kelly's outfit, you'll need a white blazer like this one starting at $19.99 on Amazon, a metallic silver shirt like this one from $22.99, and matching pants like these for $27.95.
As a finishing touch to the musician's look, you'll also need some long press-on nails like these for $6.99.
8. Daphne Bridgerton and the Duke of Hastings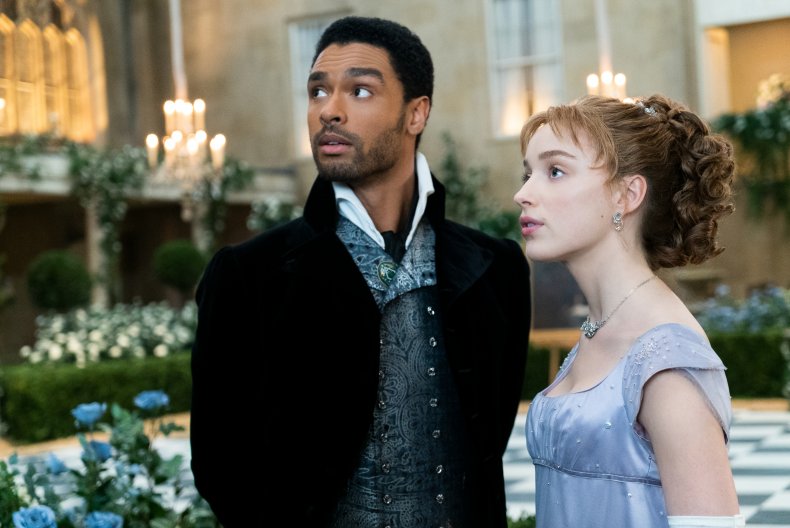 Who knew Rege-Jean Page and a spoon could send the internet so wild?
His star turn as the Duke of Hastings had Bridgerton fans swooning, making his character and Daphne Bridgerton the perfect couple's costume.
To transform into his grace himself, you'll need a men's regency costume like this one from Amazon starting at $59.99 and a blue regency dress like this one from $42.99 for your Daphne.
9. Rihanna and A$AP Rocky at the Met Gala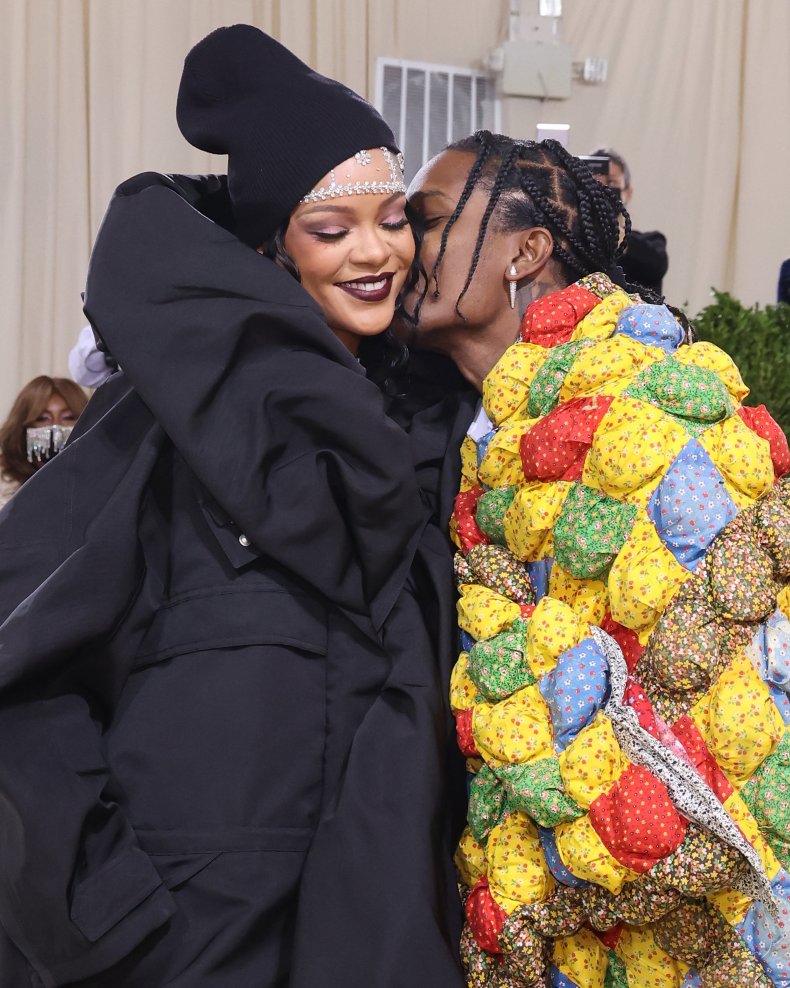 While you might see a lot of people dressed as Kim Kardashian's Met Gala look this Halloween, Rihanna and A$AP Rocky shut down the event's red carpet, arriving long after many of the other stars to have the museum steps to themselves.
To recreate A$AP's look, all you need is a quilt to drape over yourself like this one from Amazon for $60.
For Rihanna's look, you'll need the longest, biggest puffer coat you can get your hands on starting at $114.88, accessorized with a rhinestone headband like this one for $9.99, and a black beanie worn over the top like this one for $11.99.
10. Berries and Cream
Has your TikTok For You Page been filled with the Berries and Cream trend?
Instead of dressing as the Little Lad himself, you could go more literal and dress as berries and cream.
One person can wear this strawberry costume available from Amazon for $15.99, while the other can wear all white and this ice cream hat for $23.90.
11. Cruella DeVille and a Dalmatian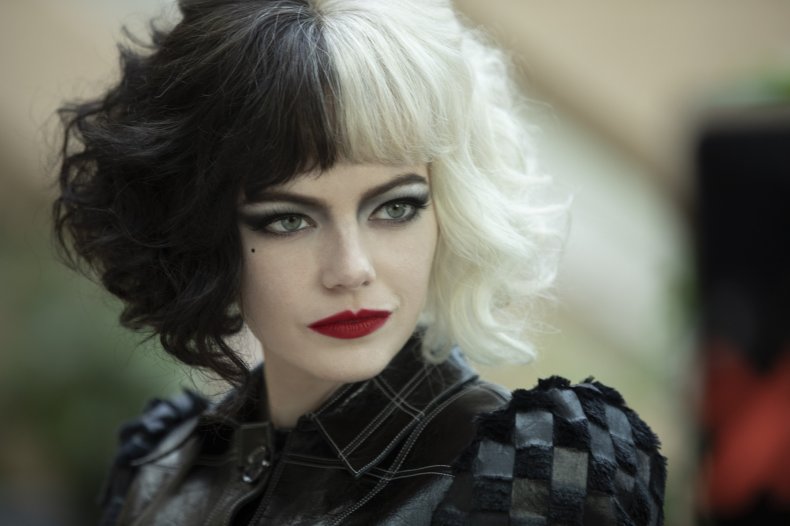 Emma Stone's retelling of classic villain Creulla DeVille in Disney's Cruella had audiences enthralled.
Dress up as her with this costume from Amazon for $69.99, and this black and white wig for $23.99.
To transform into a Dalmatian, all you need is this onesie available from Amazon from $29.99.
12. Selling Sunset's Davina and the House That Cannot Be Sold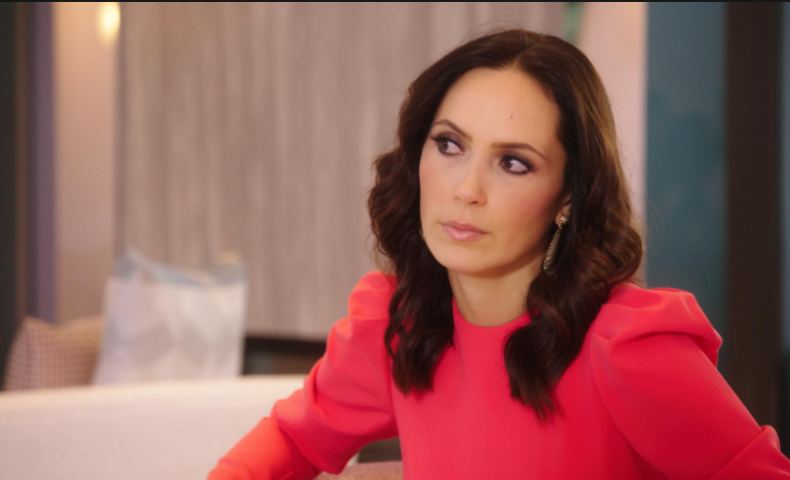 Selling Sunset is fast becoming a reality TV favorite and realtor Davina has been constantly taunted by a house that just cannot be sold.
For a lazy but hilarious costume, all you need is a dress that looks like something Davina would wear like this pink one from Amazon for $34.99 and some "for sale" signs that your partner can follow you round with, taunting you like this three pack for $26.99.
13. Margot and Richie in the Royal Tenenbaums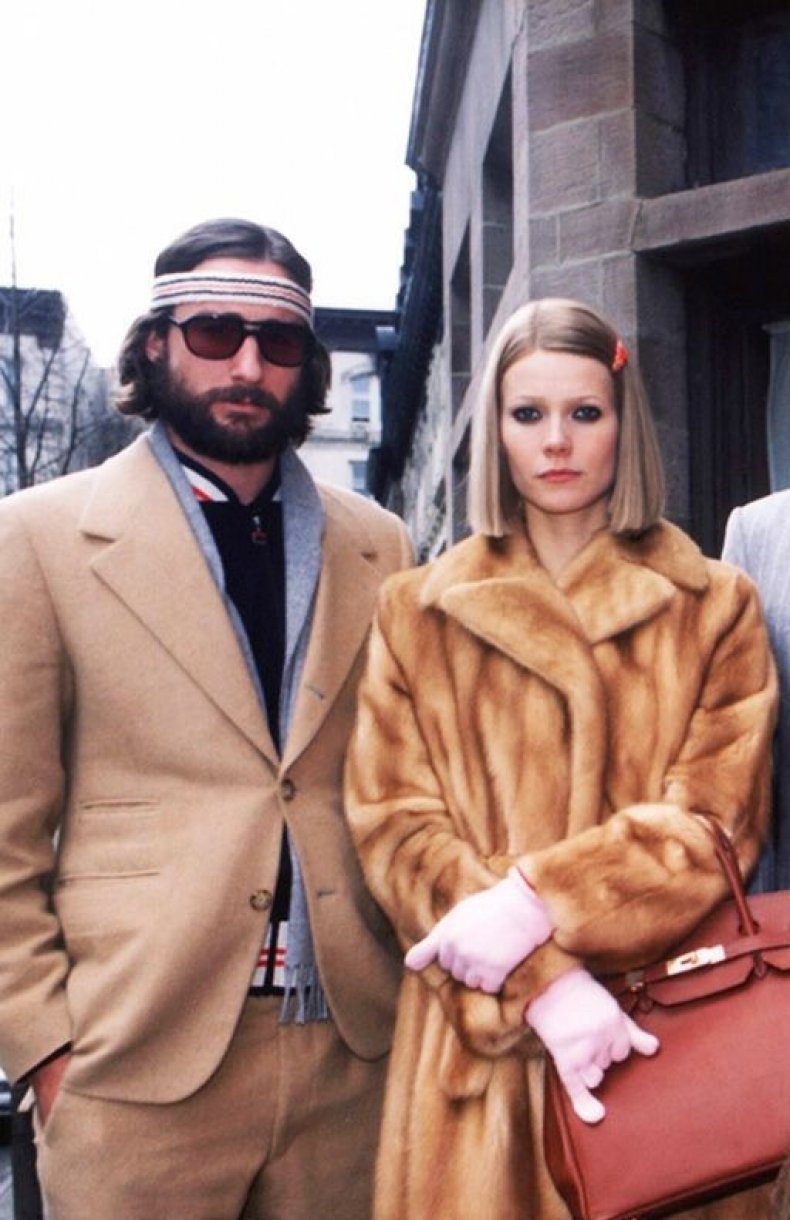 With a new Wes Anderson movie on the way, there's never been a better time to recreate some of his iconic characters for Halloween like Margot and Richie from The Royal Tenenbaums.
For Margot, you just need a big beige faux fur coat like this one from Amazon for $79.99.
To become Richie you'll need a beige suit like this one for $74.85, a sweatband like this one for $8.99, and some black sunglasses like these for $11.99.
Newsweek may earn a commission from links on this page, but we only recommend products we back. We participate in various affiliate marketing programs, which means we may get paid commissions on editorially chosen products purchased through our links to retailer sites. Prices are correct at the time of writing this article.