Best Halloween Movies for Kids: 50 Spooky Films for the Whole Family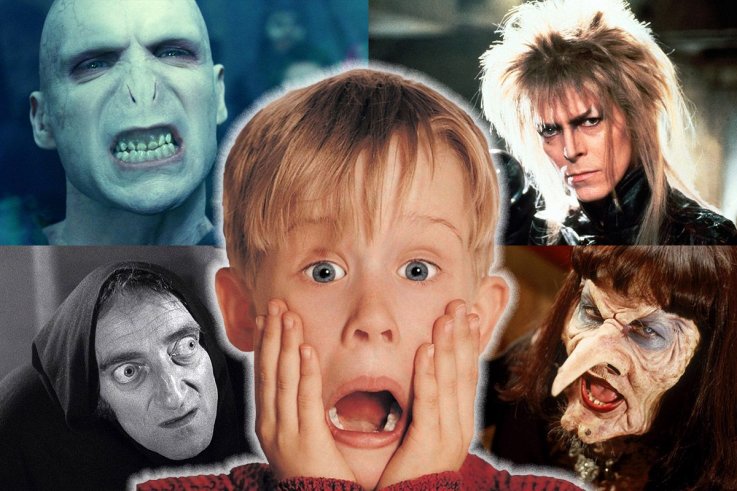 If you're a parent, it's likely your children will want to get into the Halloween spirit by grabbing the popcorn, dimming the lights and watching a scary movie.
But even if your kids generally watch scary scenes through their fingers, it's still a concern whether the latest hyped horror film is appropriate for the younger members of your family. We all remember being traumatized into sleepless nights after seeing something on TV we shouldn't have, and we don't want our kids to have the same experience.
We've selected fifty Halloween films suitable for a range of ages, from mildly spooky movies for young children up to films that stop just short of being out-and-out horror movies. Our list ranges from much-loved 1960s classics like It's the Great Pumpkin, Charlie Brown to modern day masterpieces like the 2017 Pixar animation Coco.
If you're looking for something much, much more terrifying, take a look at the 50 Best Scary Movies to Watch This Halloween.
To help parents choose age appropriate movies, we've included each film's rating. We've also included the description tailored for every individual movie by the Motion Picture Association of America (MPAA) for films released after September 1990, which is when MPAA began including the description of the movie's scary bits on the label.
To figure out which films are most worth watching this Halloween, we've ranked them from one to fifty, using review aggregation websites Metacritic and Rotten Tomatoes to get a critics' score.
But as critics and kids often have very different opinions on what makes a good movie, and because audience reaction is key to the horror genre, we've also included an audience rating for each film by combining scores given by IMDb, Amazon and Rotten Tomatoes user-submitted reviews.
Whether you're after a critically acclaimed classic like Hitchcock's The Birds, or a kiddie favorite like Hotel Transylvania, you'll find something for all tastes—and all ages—this Halloween.