Best Happy Hours in New York
Happy hour deals should make us mirthful and thirsty and these NYC restaurants and bars will do just that.
Happy hour is a product of Prohibition in which drinkers would hit up speakeasies to get a few drinks in them before heading to a restaurant for dinner where booze was verboten. Today it's a staple of drinking culture and New York City has some of the finest, most generous happy hours around. Here is where to find the best happy hour deals in NYC.
View a Google Maps list of some of New York's best happy hours.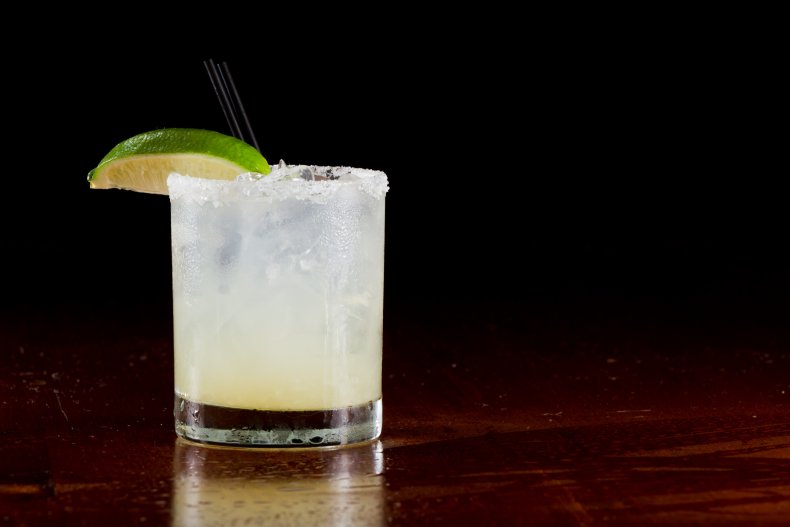 Chef Alex Stupak's first Empellon (of which there are now a small handful scattered around Manhattan) has a booze-and-taco happy hour that's hard to beat. Dig, if you will, the picture: Monday to Friday from 5pm to 7pm and Monday to Saturday from 10pm to close (and Sunday from 9pm to close) you can sip $9 margaritas (including the excellent mezcal variety), $4 beers, and $9 glasses of wine. Plus, there are a variety $5 tacos on offer. During the late-night happy hour, the excellent cheeseburger taco goes for just four bucks.
230 W. 4th St.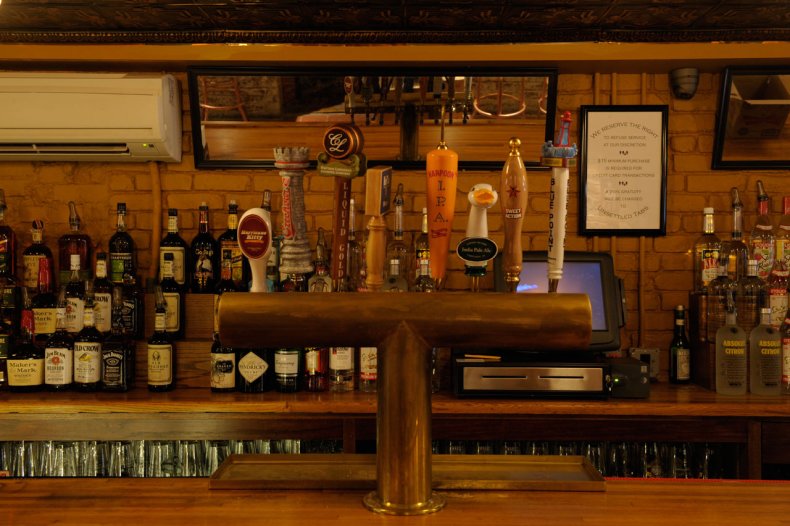 The Bar Formerly Known as the Stoned Crow, located on a stately Greenwich Village block between Sixth Avenue and Washington Square Park, is an amiable, dimly lit, dive-ish bar that is more often than not, refreshingly lacking the annoying throngs of NYU students that most bars in the area can't avoid. It also has a generous happy hour: Monday to Friday from 3pm to 8pm, all well drinks are two for one and most tap beers are a buck off. Also, order any two appetizers and the third one is on the house. So when you're thirsty for that vodka soda, head to the Crow.
85 Washington Pl.
George & Jack's Tap Room
Twenty beers on tap, a full bar, and seven hours of affordable imbibing. Now that's a happy hour. Or hours. Every day from noon to 7pm, this dog-friendly Williamsburg dive offers a buck off of draught brews and $3 well drinks. Plus, there's free popcorn. With drinks this cheap, you'll be texting "U up?" in no time.
103 Berry, St., Brooklyn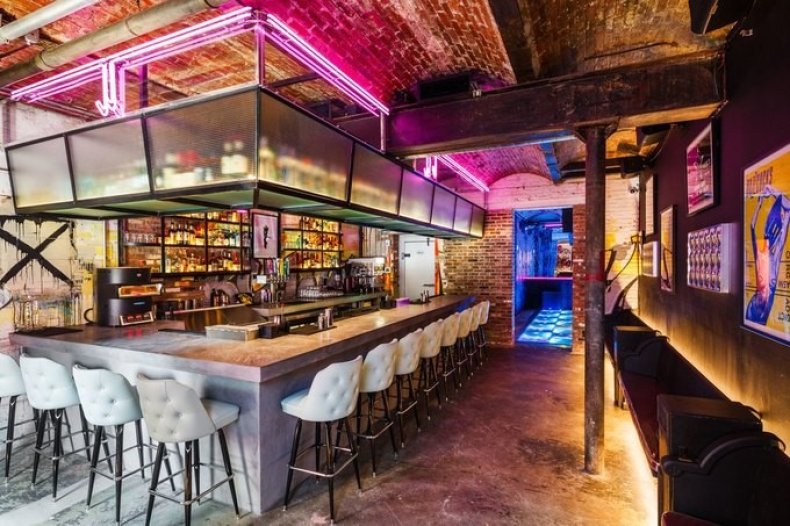 Opened in Summer 2019, this Williamsburg bar has a '90s retro vibe to it, a great line-up of DJs, and already a legion of drinkers who come for the generous happy hour: every day from 4pm to 7pm and Sunday-Thursday from midnight to close, get $3 Bud and Bud Light, $5 draft beers, and $5 frozen cocktails. Our favorite happy hour special is the No Walls/No Border combo: American beer + a tequila shot or a Modelo + a bourbon shot for $6. It's worth hiding away in here for a few hours.
97 N. 10th St., Brooklyn
Located on Hudson Street in the West Village, the Leroy has a stellar happy hour: from Monday to Saturday starting at 4:30pm and ending at 7pm, sip $6 glasses of wine and beer and $9 cocktails (Aperol spritz, the Short Goodbye, and the Leroy). If that were all, it would be enough to make the list but there's also a long compendium of low-priced snacks at happy hour, including deviled eggs, raw oysters, vindaloo-spiked crispy calamari, beef sliders, and pork cracklings, among other snacks.
430 Hudson St.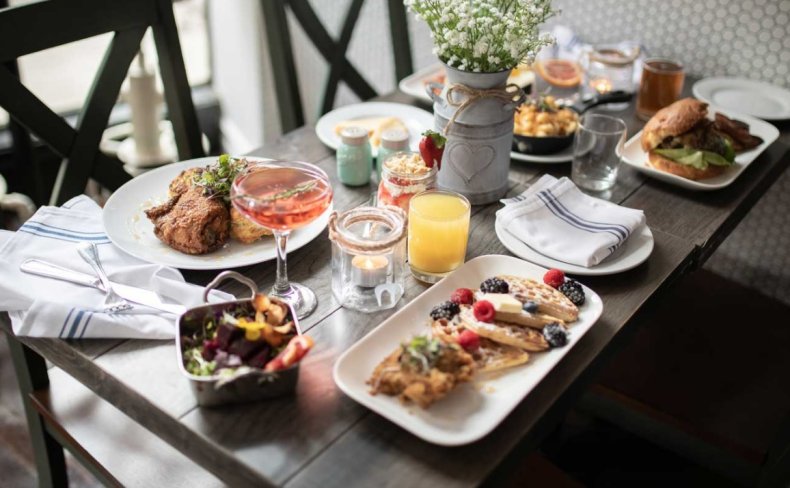 This West Village spot on the corner of Christopher and Bedford Streets has a food menu that focuses on New American cuisine with an emphasis on Long Island ingredients (the name might have been a hint, anyway), plus a portion of the menu focusing on game dishes. But the happy is worth a pre-dinner drink or two: on weekday from 4pm to 8pm, enjoy $8 classic cocktails (Negroni, cosmo, margarita, old fashioned, martini) and certain wines by the glass (including Prosecco) for just $7. There is also a selection of appetizers available for $7.
122 Christopher St.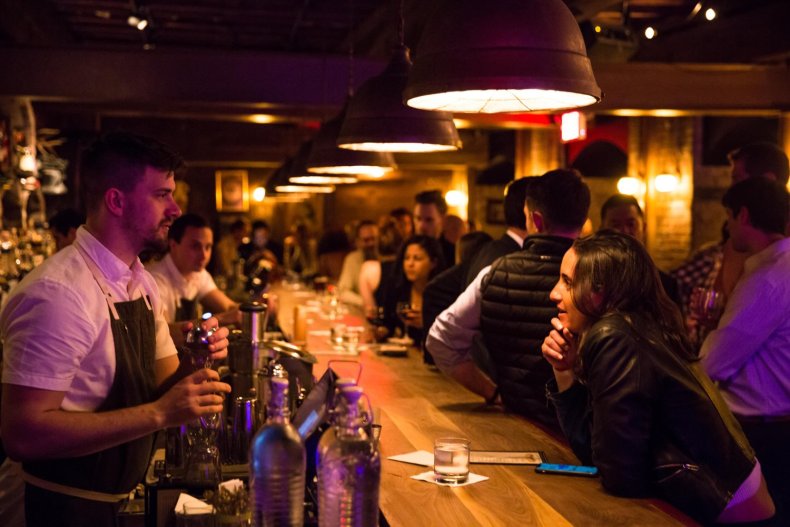 This Italian wine and cocktail bar located under Gran Tivoli in Nolita has a great $8 happy hour menu from 5pm to 7pm every day, including weekends: a martini, mini oyster fritto burger, two Peronis, or eight raw oysters. There's also a "secret" happy hour menu here: get mini versions of five varieties of martinis for $4 each.
406 Broome St.
WCOU
Known to everyone as the "Tile Bar," this East Village dive bar is classic New York. A no-frills atmosphere and bedecked with – you guessed it – tiles, regulars congregate around the L-shaped bar and chat with the sometimes-friendly bartenders. The happy hour here is one of the best around: Monday to Friday from 5pm to 8pm, get $2.50 well drinks and $3.50 draught beers. You could get seriously liquored up here and spend just over ten bucks.
115 First Ave.