The Best Health and Wellness Gifts of 2020, From Sports Masks to Weighted Blankets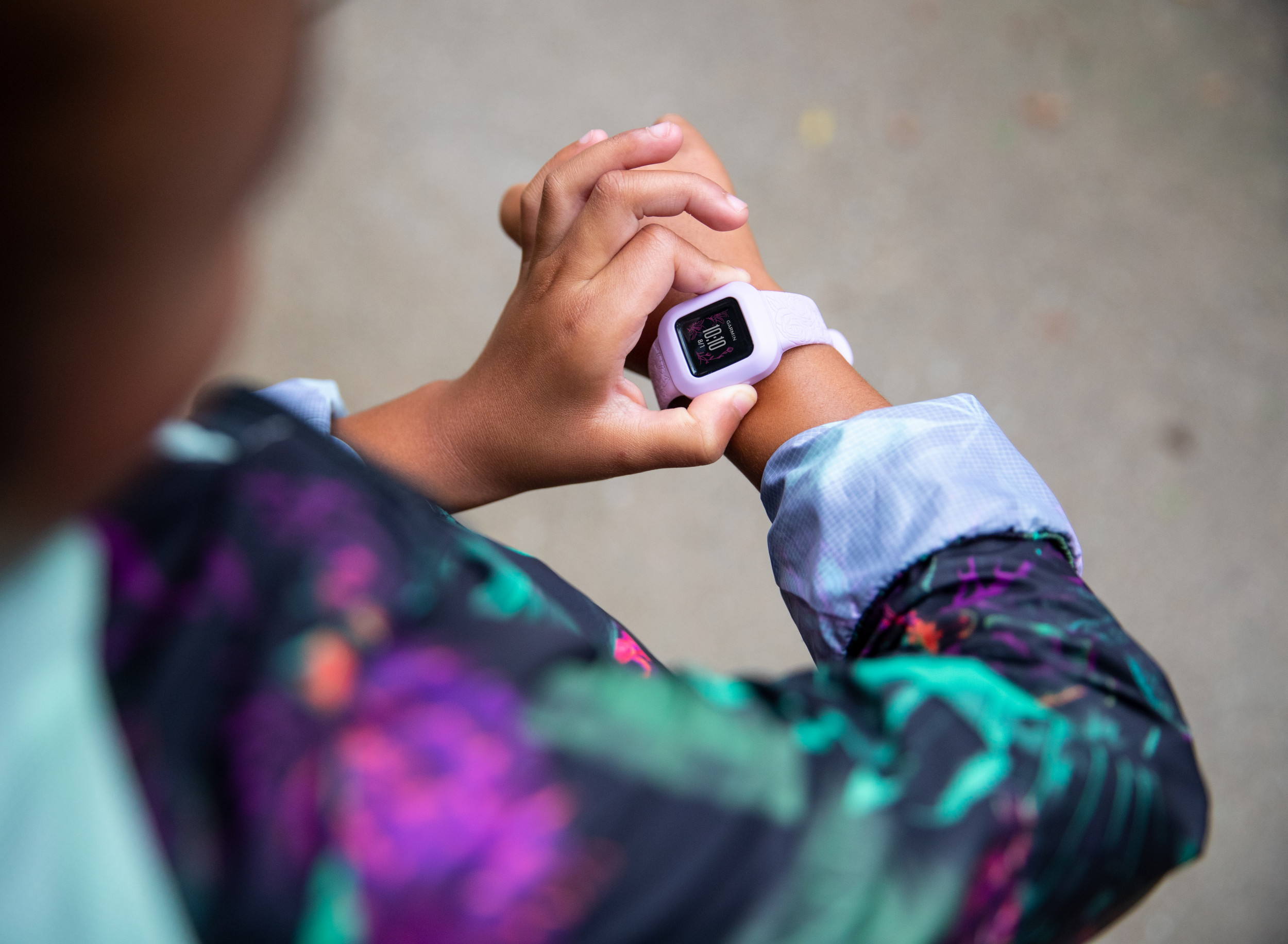 These are the best gifts for friends and family looking out for their health as the year winds down to an end. Whether you are looking for a gift for someone who is braving the gym or adapting to new ways of working out, we have you covered. We also look at mental health gifts that contribute to overall wellness and are needed just as much this year.
We've collected the best health gifts for jump-starting New Year's resolutions and working on both mental and physical well-being in 2020 and into the new year.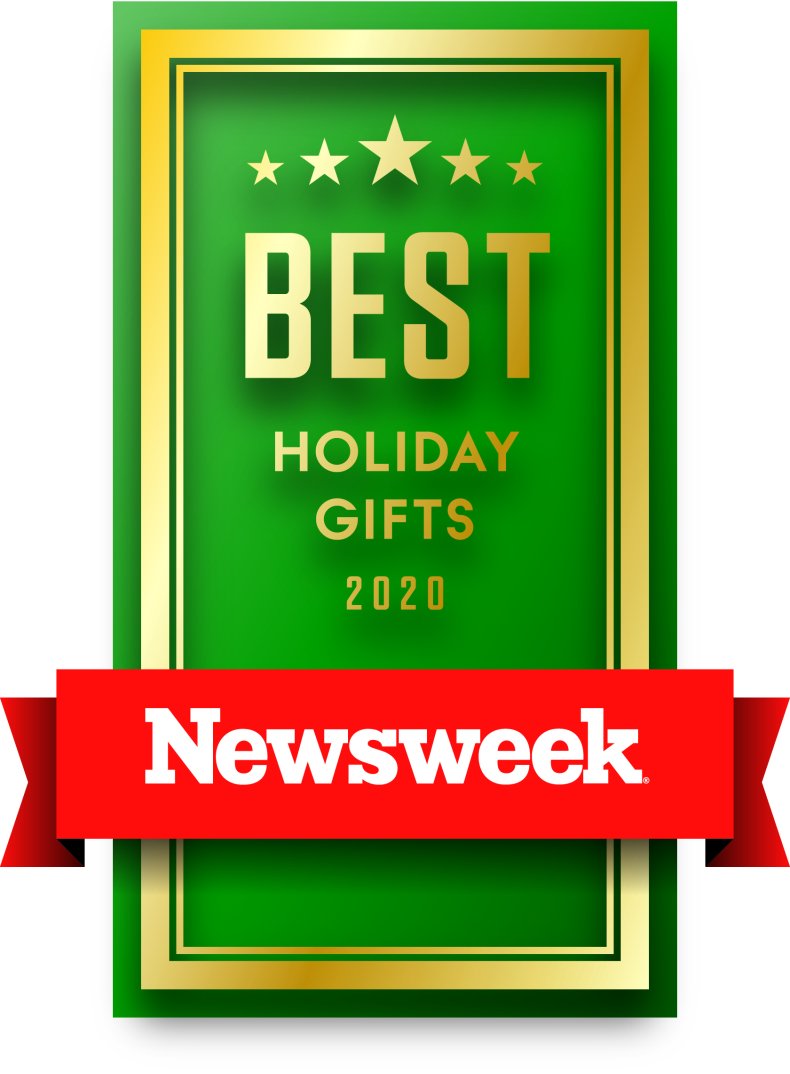 Garmin Instinct Solar—$399.99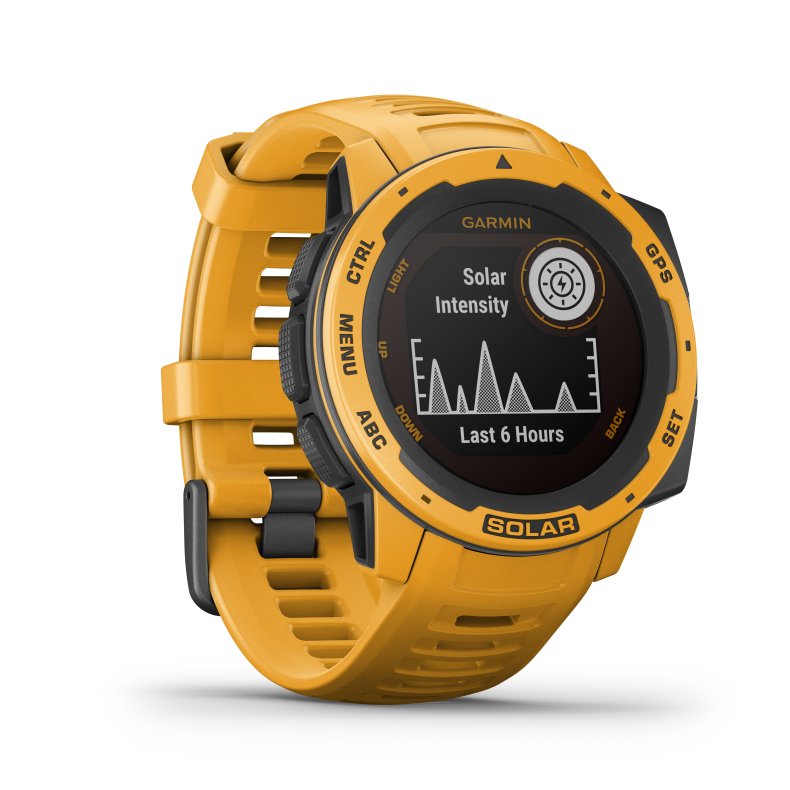 The Garmin Instinct Solar is a rugged outdoor smartwatch with GPS and solar charging. It is deceptively light, so it's easy to forget that it is on your wrist all day and when on a trail run or walk. We've been using this model for fall walks, and it's a great way to track your hikes and adventures as well as many other popular workouts.
Unlike many smartwatches, with enough sunlight, the Instinct Solar battery lasts up to 50 days. That is more than enough to not worry about charging and perfect for that person in your life who is spending more time outdoors. It includes heart-rate tracking, a pulse oximeter, stress tracking and more. It shows your smartphone notifications, and it's inReach SOS compatible.
If you're gifting for a runner, check out the Forerunner 245 Music, which can sync with Amazon Music or Spotify to hold 500 songs for your workouts. The Forerunner 745 is the gift for the runner in your life who is trying to push to the next level with pacing strategies.
Buy now at Amazon, Best Buy and Garmin.
UA Sportsmask—$30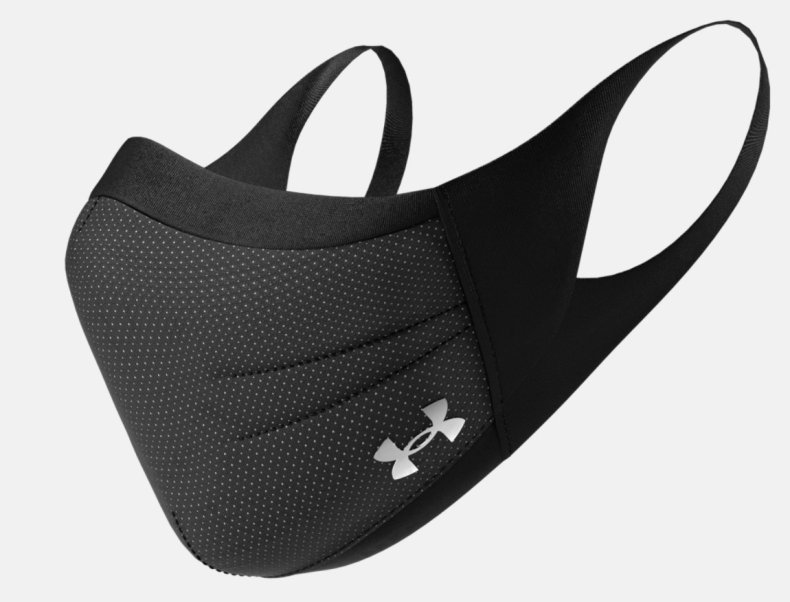 The UA Sportsmask is the go-to mask for athletes. If you want to keep your favorite runner or gym enthusiast safe, the Sportsmask is a great gift. Specifically designed for all-day wear and sports, this mask offers good airflow and, thanks to Iso-Chill fabric, a cooler overall feel than many masks.
Unlike many cloth masks, the UA Sportsmask features a built-in structure that helps keep the mask from touching your lips and much of your face while you wear it. The outer shell is water-resistant, and the mask includes SPF 50+ sun protection. It is fully washable, and the inside features an anti-microbial coating, so you can keep it clean and ready for the next workout.
We love the fit, feel and style of this mask. It makes working out responsibly effortless.
Buy now at Amazon, Under Armour and Dick's Sporting Goods.
Fitbit Aria Air Smart Scale—$49.95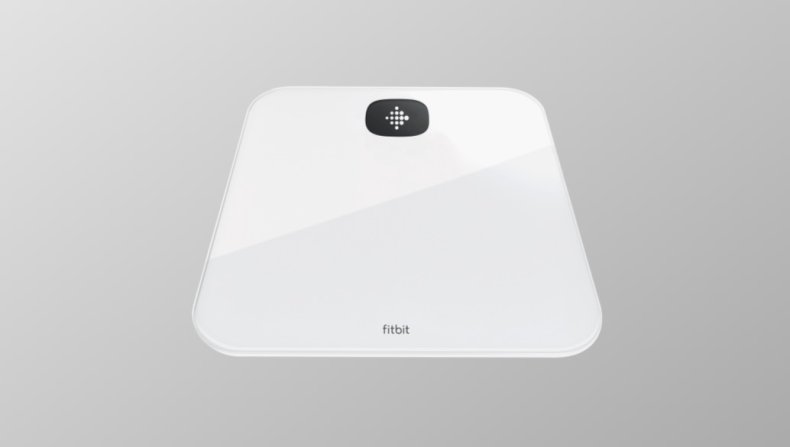 We know gifting a scale isn't exactly at the top of the approved gifts list in many situations, but hear us out. This year's been rough in many ways, and we've shifted to focusing on getting in shape. One of the metrics we want to track is weight, and a smart scale is a great way to simplify that. With new year's resolutions right around the corner, it's thoughtful and helpful.
The fitbit Aria Air smart scale displays and tracks weight, and it syncs to the fitbit app where you can track your body mass index. The scale connects to your phone via Bluetooth, and it supports multiple users with individual stats. You can use this with a fitbit, but it's a fully functioning smart scale that only requires a smartphone.
Buy now at Amazon, Best Buy and fitbit.
Headspace Subscription—$69.99 per year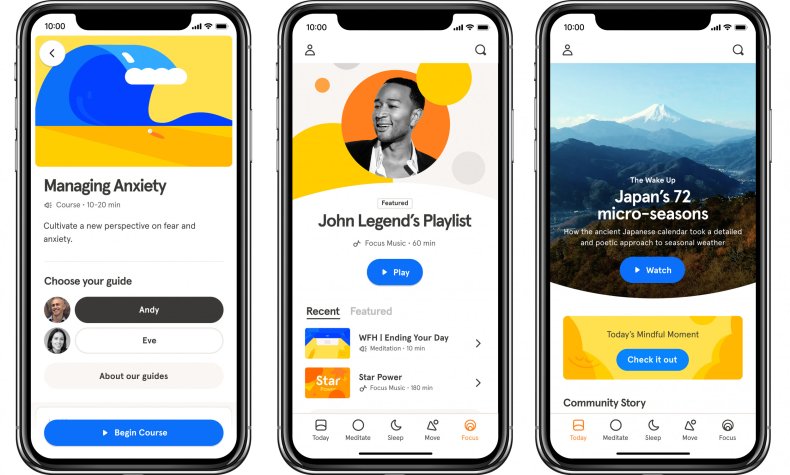 If you are looking for the perfect gift for that person in your life that needs a little more mindfulness in their life, Headspace is a great option. Headspace includes guided meditations and mindfulness exercises as part of a monthly or annual subscription.
We love the ease of starting mediation with the app and the ability to tap into short meditations that fit into hectic days, whether those are at work or home. We also like the sleep sounds and bedtime exercises that help us wind down at the end of the day. From getting started to themed courses, Headspace fits the needs of users across a range of experience levels.
Gifts are available for $12.95 for one month or a year for $69.99, and make sure you check out the family and student plans.
Buy at Headspace,
Apple Watch 6—$399 and Up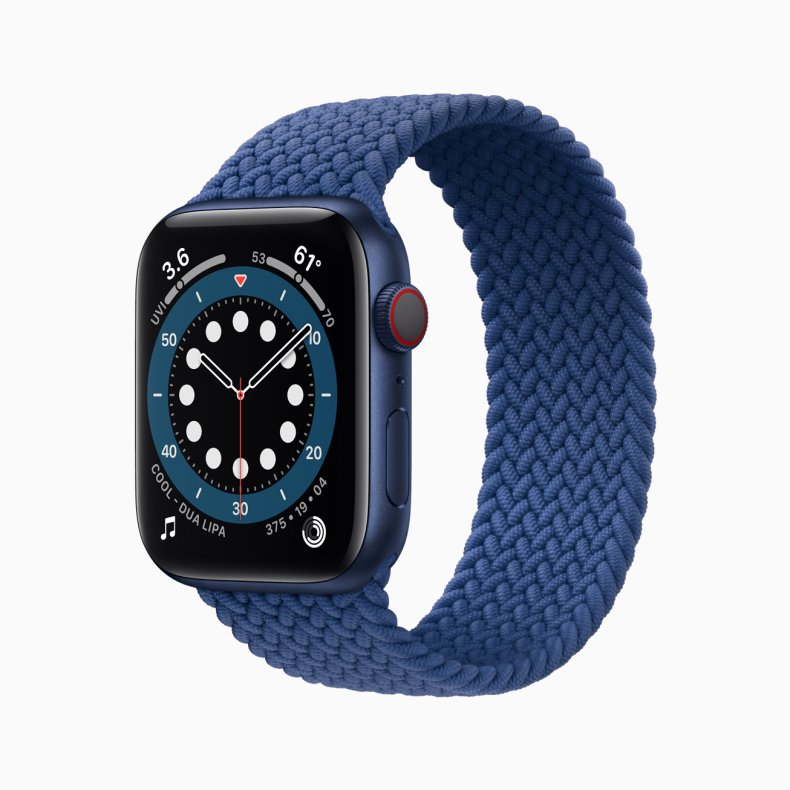 The Apple Watch 6 is an excellent gift for iPhone owners looking to be healthier. We love the plethora of health-tracking sensors, including blood oxygen levels, heart rate and EKG with atrial fibrillation detection. You can track all kinds of workouts, including dancing, even if it is dancing alone at home. The fall detection feature is perfect for older users or people who live alone and want an extra layer of protection.
Tracking workouts on the Apple Watch helped me lose 20 pounds this year. With the LTE model, it is possible to leave the iPhone at home and still stay connected and listen to music while working out.
Buy now at Amazon, Apple, Best Buy, Walmart, Verizon, T-Mobile and AT&T.
Weighted Blanket—$34.97 and up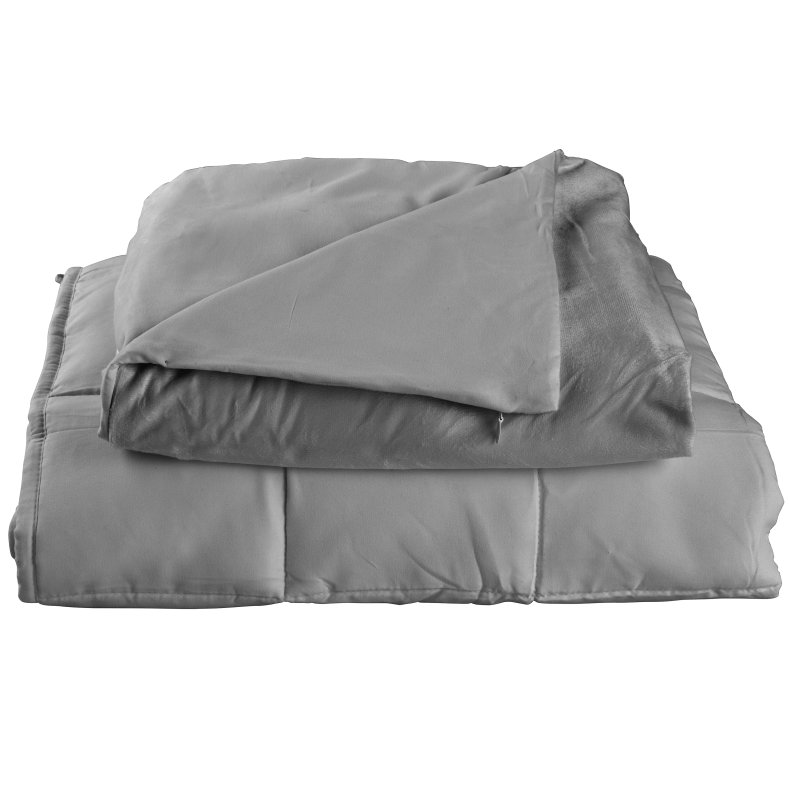 A weighted blanket can help you relax and get better sleep. The weight of the blanket can help reduce anxiety and help you sleep better. This is the perfect gift for someone in your life who cannot sleep well at night. Yes, it sounds like an old wive's tale, but it works.
You want to get a blanket that is 10 percent of your body weight and that does not hang over the edge of your bed. If the person you are gifting this to shares a bed with someone, go for a size that fits just their side of the bed. Our favorites include a few options depending on how much you want to spend and if the recipient is a hot sleeper.
For hot sleepers, the Tranquility Temperature Balancing Weighted Blanket is an excellent option at $34.97. Friends like the Baloo Weighted Blanket Throw Size for $149.
Buy now at Walmart and Amazon.
FitVine Wine—$15.99 and up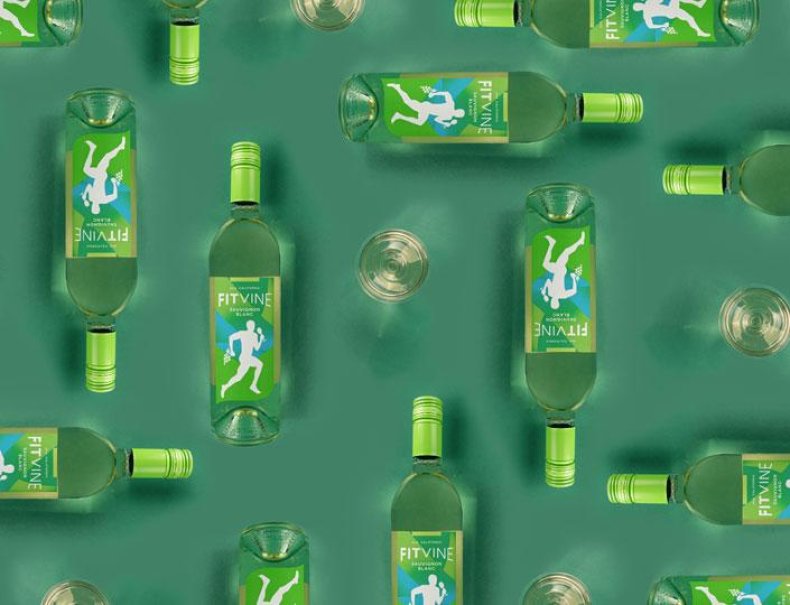 Wine? On a health and wellness gift guide? You bet. FitVine wine features less sugar, and it doesn't use any flavor additives. It's designed for people that like to be active and healthy but still enjoy wine. The wine is gluten-free, and it is also keto, paleo and vegan friendly. This is the perfect gift for wine and fitness lovers on your gift list.
We are big fans of Sauvignon Blanc, but you can find a wide range of red, white and sparkling wines. Available as single bottles, cases of 12 or even a design-your-own case. You can buy FitVine online and ship directly or find it locally in many retailers.
Buy now at FitVine.
Vivofit Jr 3 Smart Watch for Kids—$79.99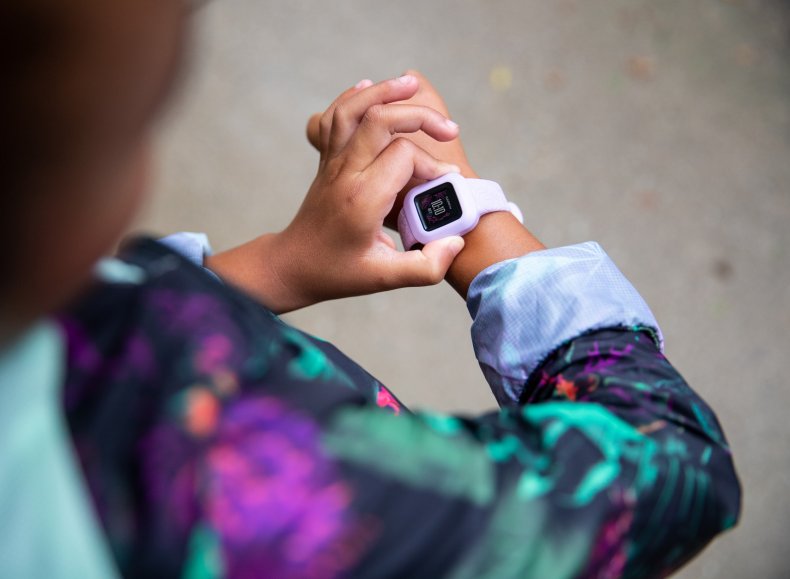 Don't forget kids when it comes to healthy gifts. If your kid is looking for a smartwatch the Vivifit Jr 3 is an excellent choice for kids. We like the downloadable watch faces that allow you to customize the watch with Disney princesses and Marvel superheroes. There is a color display and activity syncs to a phone. An "In Case of Emergency" widget can show your contact info.
The watch tracks activities, including steps, sleep and activity minutes. Parents can add chores to the watch and give rewards. There are playtime adventures and games to help keep kids active. It's swim-friendly, and the battery lasts up to a year with no charging required.
Newsweek may earn a commission from links on this page, but we only recommend products we back. We participate in various affiliate marketing programs, which means we may get paid commissions on editorially chosen products purchased through our links to retailer sites.