The Best High School Movies of All Time, According to Critics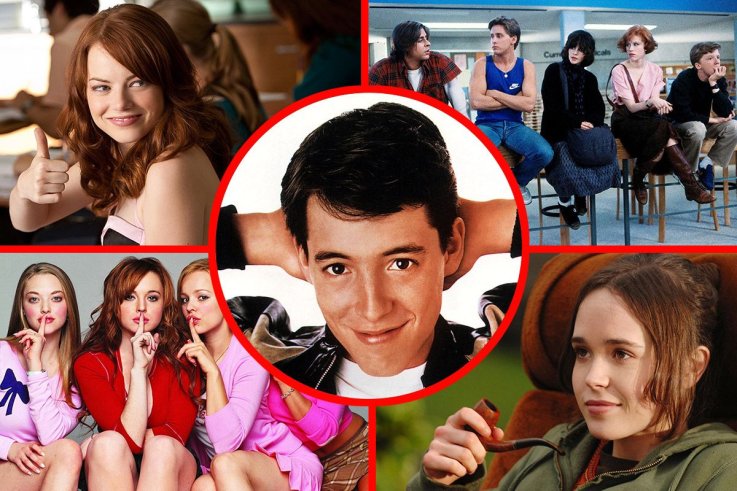 High school. Whether you spent it dominant on the football field or hiding in the bathrooms, it likely left a trail of vivid memories.
That's why high school movies have spawned a genre of their very own—what's more conducive to emotional drama than a bunch of young people hopped up on hormones, forced to spend hours together every day?
The very best high school movies manage to capture the intensity of high school, a feeling rarely experienced after graduation. Some directors, such as John Hughes and Amy Heckerling, proved to be so good at this that they made an entire career out of high school movies.
Film review aggregate site Rotten Tomatoes has listed the best-reviewed high school movies of all time, to find out which gets top marks. They've created an average score from all the reviews each movie received from critics, creating an average mark out of 100, and then adjusting that score according to the number of reviews each film got.
The list goes all the way back to the spiritual birth of the high school movie in the 1950s with Rebel Without a Cause, in which James Dean's smoldering teenager provided the ultimate template for alienated youth.
It runs the gamut of high school depictions, through Grease, Pretty in Pink, Clueless and Mean Girls all the way up to My Entire High School Sinking Into The Sea, the 2017 animated indie comedy.
Only one movie can take the homecoming crown, but it might not be the one you think it is. The number one is older and more serious than most of the goofy high school movies made today—it depicts a group of teens faced with tough decisions as they come of age.
So sit up straight and pay attention, class—these are the best high school movies ever made.