The Greatest Horror Films of All Time, According to the Critics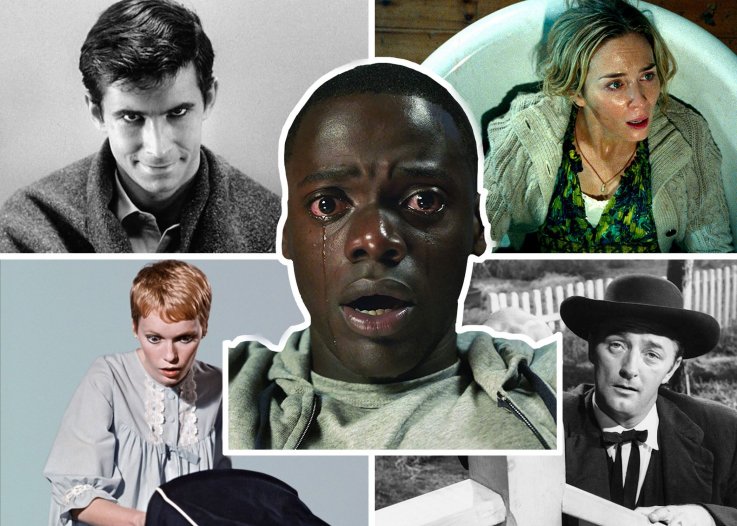 Horror movies tap into a primal part of human nature: The desire to confront—and ultimately control—our fears.
"Some people ask why people would go into a dark room to be scared," horror master Wes Craven once said. "I say they are already scared, and they need to have that fear manipulated and massaged. I think of horror movies as the disturbed dreams of a society."
The horror movie dates back to the beginning of cinema: Some of the earliest silents were scary movies, like 1915's The Golem, 1920's The Cabinet of Dr. Caligari and 1922's Nosferatu, the granddaddy of vampire flicks. Since then, Hollywood has haunted moviegoers with an evolving array of frightening films.
But what constitutes a horror movie can vary greatly: Some traffic in the supernatural, while others keep the suspense to more human proportions. Some are outright gorefests and others force viewers to imagine the horror in their minds. Some scary movies are disposable while others are cinematic landmarks from A-list directors like Alfred Hitchcock (Psycho) and Roman Polanski (Rosemary's Baby).
There's been a resurgence of quality horror of late, with films like Hereditary and A Quiet Place earning big box office and critical praise. Jordan Peele's Get Out was a smash hit in 2017, earning more than $250 million worldwide and winning the Oscar for Best Original Screenplay, a rarity for the genre.
The movie-rating site Rotten Tomatoes has determined the best horror films of all time based on reviews from top critics: To qualify, each film had to have at least 20 reviews with a "Fresh" rating on Rotten Tomatoes. (A film needs at least 60 percent positive reviews to be certified "Fresh.") Eligible movies were then ranked based on their adjusted scores.
So what do the critics consider the greatest horror movies of all time? Slide through to find out-—if you're not too scared.
Newsweek has affiliate partnerships so if you make a purchase using our links, we may earn a share of the sale.