The global board of medical experts was founded by Statista to support the World's Best Hospitals Project. The board is an independent body that is tasked with the continuous development of the quality and scope of the project.
The board is tasked with providing quality assurance by validating the preliminary hospital rankings, as well as providing input on possible improvements and expansions of the current methodology. This includes input regarding new data sources and improvements to the scoring algorithms as well as the expert's opinion on the best hospitals in specific medical fields.
The members of the board of experts were carefully chosen based on their national and international expertise and decade-long experience in their respective medical fields as well as their scientific output. Current members of the board of experts are listed below.
---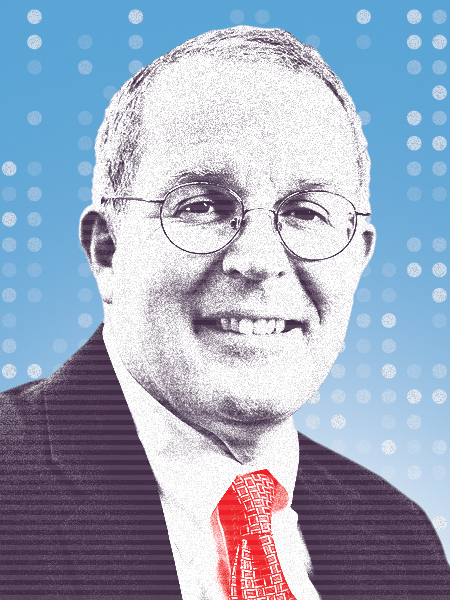 Prof. David Bates (Harvard, USA)
Dr. Bates is an internationally renowned expert in using information technology to improve clinical decision-making, patient safety, quality-of-care, cost-effectiveness, and outcomes assessment in medical practice. A practicing general internist at Brigham and Women's Hospital, Dr. Bates is Chief of the Division of General Internal Medicine and Primary Care. He is a Professor of Medicine at Harvard Medical School, and a Professor of Health Policy and Management at the Harvard T. H. Chan School of Public Health, where he co-directs the Program in Clinical Effectiveness. He also serves as Medical Director of Clinical and Quality Analysis for Partners HealthCare.
Dr. Bates is a graduate of Stanford University, and the Johns Hopkins School of Medicine. He began his fellowship in general internal medicine at Brigham and Women's Hospital in 1988, and he received an M.Sc. in Health Policy and Management from the Harvard School of Public Health in 1990. He has been elected to the Institute of Medicine, the American Society for Clinical Investigation, the Association of American Physicians and the American College of Medical Informatics, and is past chairman of the Board of the American Medical Informatics Association. He served as external program lead for research in the World Health Organization's Global Alliance for Patient Safety. He is the past president of the International Society for Quality in Healthcare (ISQua).
He is the editor of the Journal of Patient Safety. He served as a member of the U.S.'s HIT Policy Committee from 2009-2015, and was a member of the meaningful use subgroup, which helped define meaningful use. Dr. Bates served as the chair of the Food and Drug Administration Safety and Innovation Act (FDASIA) workgroup which advised the FCC, FDA and Office of the National Coordinator about issues around regulation of health information technology. He also chaired a number of other workgroups for ONC. Dr. Bates' special research interests include clinical decision-making and affecting physician-decision-making, particularly using computerized interventions; quality of care and cost-effectiveness and medical practice; and outcome assessment. He has published over 1,000 peer-reviewed papers which have been cited over 100,000 times; he has an h-index of 147, which ranks him among the 400 most cited biomedical researchers of any type.
---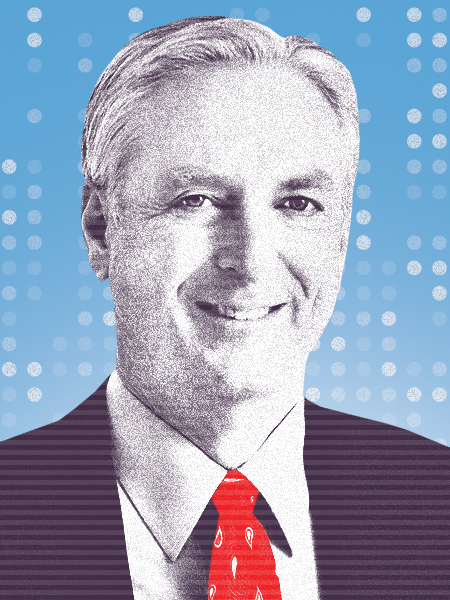 Dr. Gary Kaplan (Virginia Mason, USA)
Dr. Kaplan has served as chairman and CEO of the Virginia Mason Health System in Seattle since 2000. He is also a practicing internal medicine physician at Virginia Mason.
Dr. Kaplan received a degree in medicine from the University of Michigan and is board certified in internal medicine. He completed his internal medicine residency at Virginia Mason and served as chief resident in 1980 and 1981. He is a Fellow of the American College of Physicians (FACP), the American College of Medical Practice Executives (FACMPE) and the American College of Physician Executives (FACPE). He is recognized as one of the most influential physician executives in health care.
Dr. Kaplan has served as chair of the Institute for Healthcare Improvement (IHI) Board of Directors, and is currently chair of the IHI Lucian Leape Institute.
He was a founding member of Health CEOs for Health Reform and has held leadership positions with numerous organizations, including the Medical Group Management Association and the Washington Healthcare Forum.
He has been honored nationally for his leadership. Recent awards and accolades include:
In 2019, Dr. Kaplan was included on Modern Healthcare magazine's annual list of the 100 Most Influential People in Healthcare for the 11th time. Modern Healthcare magazine ranked Dr. Kaplan at No. 17 on its annual list of the 50 Most Influential Clinical Executives in American health care. It was the 14th time he had been named to the prestigious list. Dr. Kaplan received the Lifetime Achievement Award at the 11th annual Seattle Business magazine Leaders in Health Care Awards.
In 2018, Dr. Kaplan received the Steven Schroeder Award for Outstanding Health Care CEO, which recognizes a health care executive who has demonstrated courageous and ethical leadership in addressing affordability and quality. The award is presented by Costs of Care, a Boston nonprofit organization that strives to help health systems provide better care at lower cost. Modern Healthcare magazine ranked Dr. Kaplan No. 67 on its 2018 list of the 100 Most Influential People in Healthcare.
In 2013, Dr. Kaplan was elected to membership in the Institute of Medicine, one of the highest honors in the fields of health and medicine, recognizing individuals who have demonstrated outstanding professional achievement and commitment to service.
Dr. Kaplan received the John M. Eisenberg Patient Safety and Quality Award for Individual Achievement in 2009 from the National Quality Forum and The Joint Commission for his contributions to improving patient safety and health care quality.
Also in 2009, Dr. Kaplan received The Harry J. Harwick Lifetime Achievement Award from the Medical Group Management Association and the American College of Medical Practice Executives in recognition of his contributions to health care.
---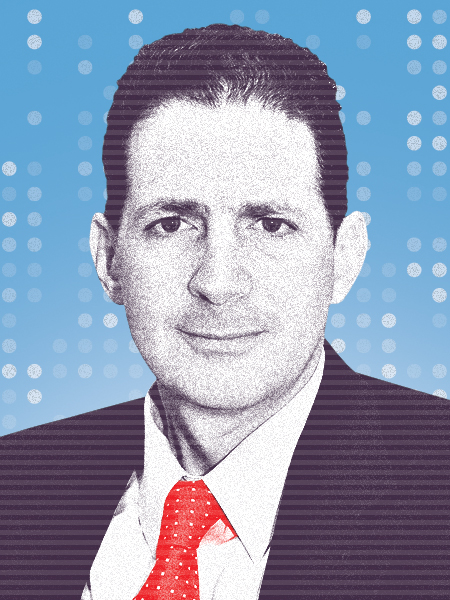 Dr. Eyal Zimlichman MD, MSc (Sheba Medical Center, Israel)
Dr. Eyal Zimlichman is an internal medicine physician, a health care executive and a researcher focused on assessing and improving health care quality and value, patient engagement and patient safety.
Dr. Zimlichman is currently Deputy Director General, Chief Medical Officer and Chief Innovation Officer at Sheba Medical Center, Israel's largest hospital. Prior to this Dr. Zimlichman has held the position of Chief Quality Officer at Sheba.
Preceding his work at Sheba, Dr. Zimlichman held the position of Lead Researcher at Partners Health Care Clinical Affairs Department in Boston where he was involved in the efforts to bring about a strategic care redesign initiative. In that capacity, Dr. Zimlichman has established for Partners Healthcare a program for collecting and reporting patient reported outcomes across the continuum of care, a program that had won international appraisal.
Dr. Zimlichman holds an appointment at Brigham and Women's Hospital and Harvard Medical School affiliated Center for Patient Safety Research and Practice, where he is conducting research on implementing technology to improve quality and patient safety.
Dr. Zimlichman served as an advisor to the Office of the National Coordinator for Health Information Technology in the U.S. Department of Health and Human Services. He is currently appointed as a member at three policy steering committees at the Israeli Ministry of Health. Dr. Zimlichman is a founding member of the International Academy of Quality and Safety in Health Care and an International Expert at the International Society of Quality in Healthcare (ISQua).
In 2007 Dr. Zimlichman was selected as a member of Sheba's Talpiot Medical Leadership Program, a program aimed at advancing the brightest young physicians into leadership roles. He now leads this program since 2017. Dr. Zimlichman is a graduate of the Harvard School of Public Health Executive Healthcare Management Master of Science program and has earned his MD at the Technion Israel Institute of Technology.
---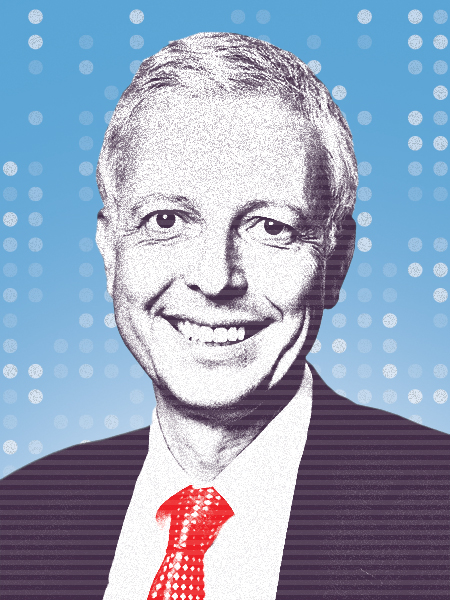 Prof. Christoph A. Meier M.D. (University Hospital Basel, Switzerland)
Christoph A. Meier graduated at the University of Basel, Switzerland, and performed his postgraduate and training in clinical & molecular endocrinology as well as internal medicine at the University of Zurich, the National Institutes of Health in Bethedsa, MD, USA, the Massachusetts General Hospital and the Brigham & Women's Hospital, Boston, MA, USA, as well as the University Hospital of Geneva, Switzerland.
From 2001-2006 he was Chief of the Endocrine Unit at the University Hospital of Geneva, before assuming the position as Chief of Medicine at the Triemli Hospital in Zurich from 2006 until 2016.
In 2016 he was appointed Chief Medical Officer and deputy CEO at the University Hospital Basel, where he implemented the principles of value-based health care. He also serves on several national and international Boards, including the Board of Directors of the Novartis Venture Fund and the Swiss Medical Board for Health Technology Assessments.
---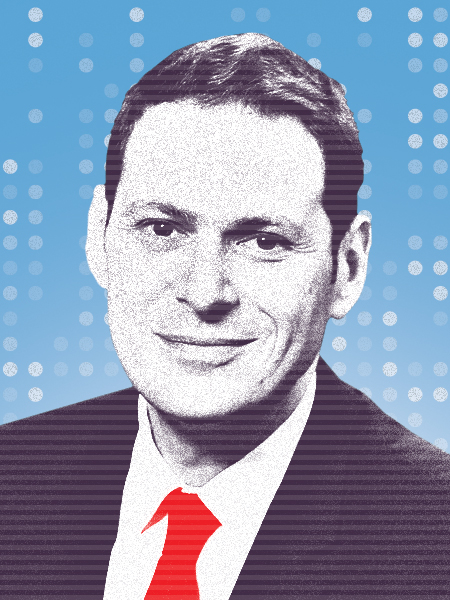 Prof. Gregory Katz (University of Paris Medical School, France)

Gregory Katz is Chaired Professor of Innovation & Value in Health at the University of Paris School of Medicine. He is Founding Director of the VBHC Consortium, a nonprofit organization dedicated to accelerating the emergence of Value-Based Health Care (VBHC) to enable medical teams to evaluate, compare, improve and incentivize their results. As lead author, his scientific publications focus on innovation management in life sciences, hospital organizations and VBHC. In 2019, he directed a report commissioned by EIT Health – a body of the European Union – entitled Implementing Value-Based Health Care in Europe: Handbook for Pioneers.
From 2007 to 2015, he was Director of Clinical Research at Ramsay Générale de Santé - a European leader in private hospitalization - and Director of its non-profit Foundation. From 2015 to 2019, he was Director of Research & Innovation at Elsan, a leading group of private hospitals in France. From 2003-2005, he was Visiting Professor at INSEAD in Fontainebleau (France) & Singapore. From 2004 to 2015, he was Chaired Professor of Therapeutic Innovation and Co-director of the Institute for Health Economics & Management at ESSEC Business School (Paris-Singapore). His pro bono activities include Vice-President of the Eurocord Association (2004-2008), an international platform for clinical research on cord blood stem cell transplantation.
He was a board member of the European School of Surgery (2009-2012), Chairman of the Scientific Board of the GlaxoSmithKline Vaccines Global Innovation Fund (2012-2015), and Chairman of the think tank Digital Leaders in Health (2018). He is the recipient of several awards, including the San Benedetto International Prize for his achievements in bioethics and humanism (2009), and was a Grand Rounds Lecture guest of honor at the UCLA Fielding School of Public Health (2015).
---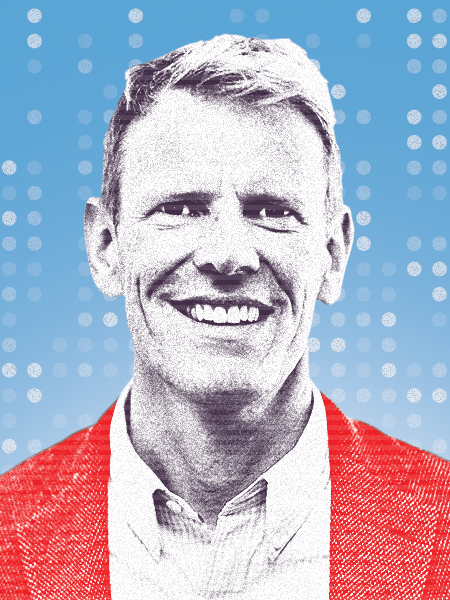 Dr. med. Jens Deerberg-Wittram (RoMed clinic group, Germany)

Jens Deerberg-Wittram is the Chief Executive Officer and President of RoMed, a German non-profit health system. He is the founding President of the International Consortium for Health Outcomes Measurement (ICHOM).
Before joining ICHOM in 2012, he served from 2002 to 2012 as the CEO of a German for-profit 15 hospital, 4.800 beds provider organization.
Dr. Deerberg-Wittram has worked as a healthcare strategy consultant for over 10 years. He finished a management trainee program in worldwide leading medtech company.
He served in various healthcare associations, e.g., as a board member of the German Private Hospitals' Association,and the OECD high level expert group on health statistics.
Dr. Deerberg-Wittram received his medical degree from the University Kiel. He has been a Senior Fellow and Faculty Member of the Harvard Business School and regular lecturer on value-based healthcare.
---