Hotels for Instagram Addicts: Perfect Spots for Your #NoFilter Photos
#TravelWithFathom shares the world's most photographable hotels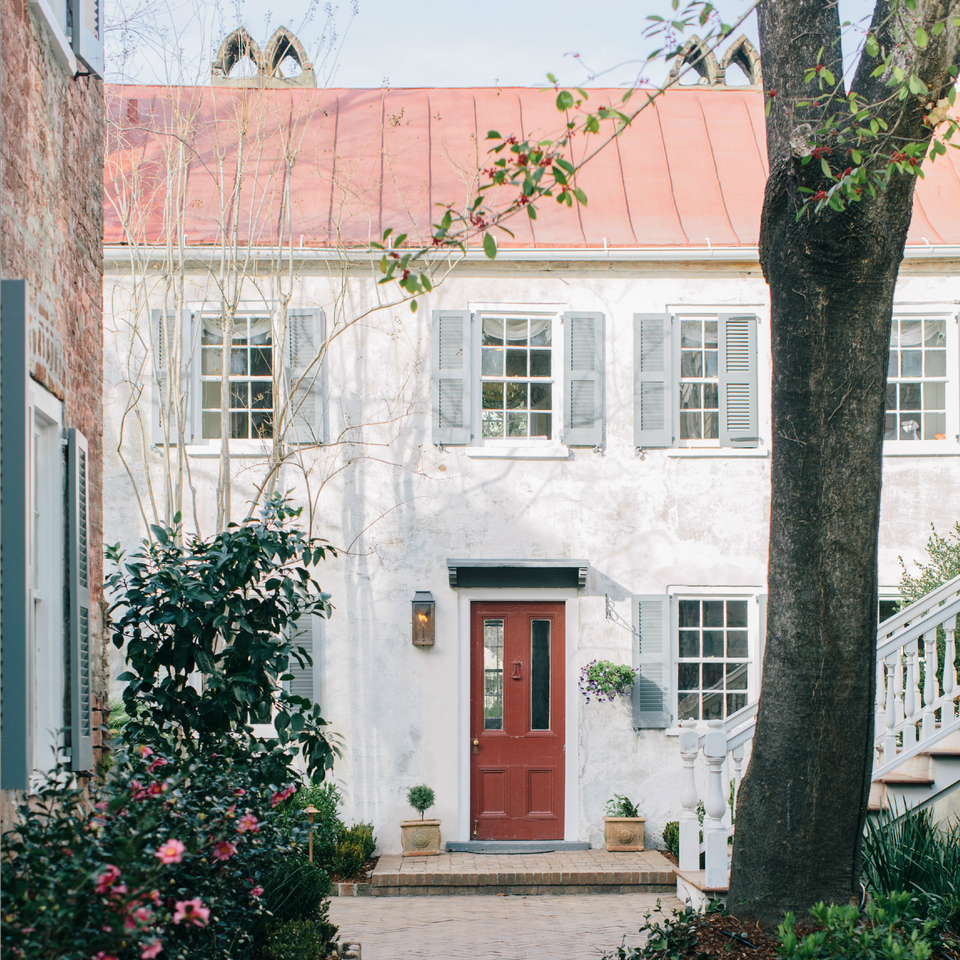 This is an edited excerpt taken from Travel Anywhere (and avoid being a tourist) by Jeralyn Gerba and Pavia Rosati, founders of travel website Fathom.
When you're not trying to style the perfect overhead food shot or capture the sunset through a glass of Champagne, you're making friends jealous of the gorgeous bedroom interiors from your travels. Bright rooms, bold patterns, and lots of cozy details make these boutique hotels worth visiting for the Instagram shot alone. #TravelWithFathom #NoFilterNeeded
ETT HEM, Stockholm, Sweden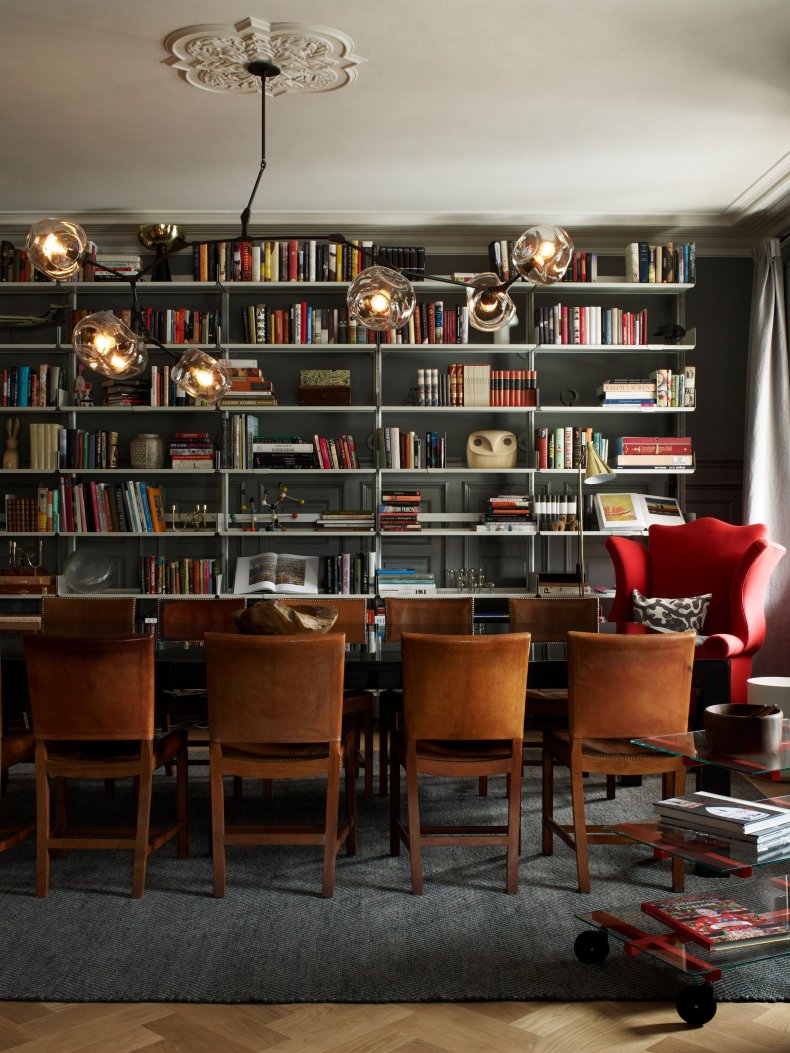 A dreamy Scandinavian townhouse has been converted from an elegant home into this 12-room boutique hotel. Thoughtful touches like cashmere blankets and potted plants have been strewn about by London-based designer Ilse Crawford, creating a warm and welcoming environment. Old-world details like original molding and velvet couches mix with modern amenities like rain showers and Michael Anastassiades lights. The especially photogenic Ulf Nordfjell–designed garden is a great place to curl up with a glass of wine and snack from the equally picturesque kitchen.
Sköldungagatan 2, SE-114 27
+46 8 200590
LINE DC, Washington, D.C.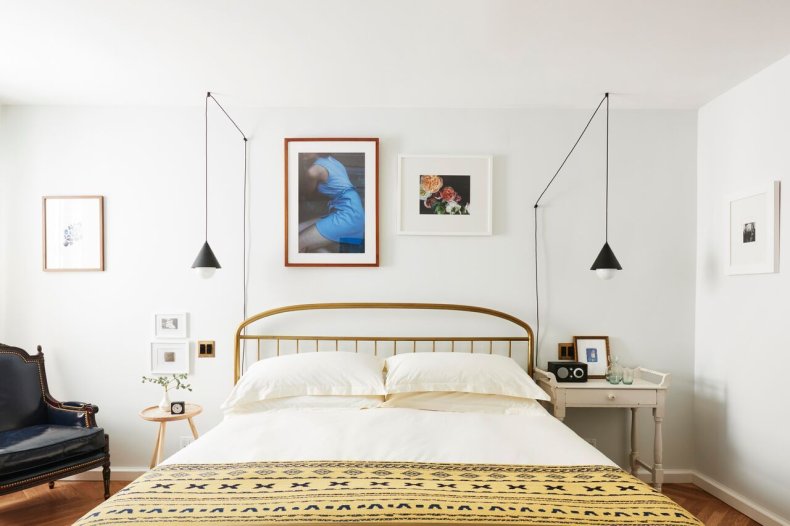 Hallelujah. Everyone who comes through town should pay their respects to this stunning hotel in a 110-year-old Neoclassical church located in the diverse and always-buzzing Adams Morgan neighborhood. The community-led effort (by local chefs, artists, and designers) shows: the 220-room hotel has a decidedly Washingtonian look, with lobby seating from repurposed mahogany pews, salvaged hymnal pages adapted as art, and 60-foot (18-meter) vaulted ceilings aiming for the high heavens. The hotel lobby is home to Full Service Radio, a local talk-radio station created by Heritage Radio alum Jack Inslee.
1770 Euclid Street NW
202-588-0525
HALCYON HOUSE, Cabarita Beach, Australia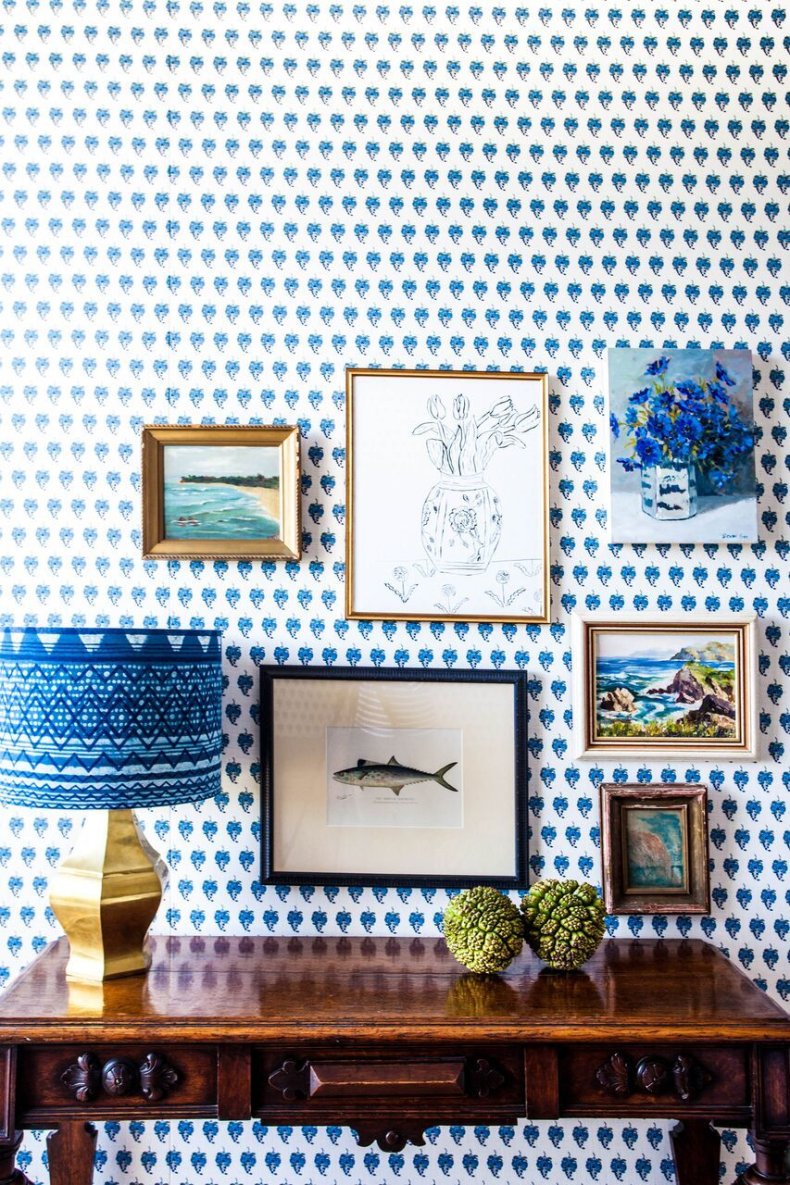 Move over, Byron Bay. The cool crowd is heading up the Gold Coast to Cabarita Beach, a seaside town with wide beaches and terrific surf. This former motel's original 1960s architecture and chill vibes have been preserved and given an of-the moment style update – and a fresh coat of white and blue paint. Bright patterns cover everything, from the upholstered walls to the pillowcases to the handmade tiles in the bathroom, plus carefully curated antiques and a dizzying collection of paintings and wall hangings make every room feel special. The sunny restaurant is also a draw, as are the pool and the bar.
21 Cypress Crescent
+61 02 6676 1444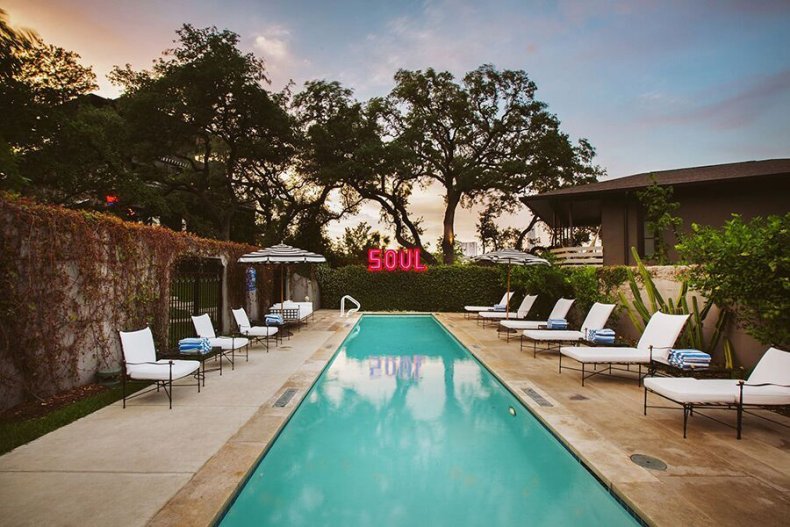 Lived-in chesterfield couches, chandeliers hanging from trees, and an old Citroën permanently parked on the property are just a few charming touches at the property that launched influential hotelier Liz Lambert to hospitality stardom. Named after the patron saint of music and poetry, this small hotel (three studios, six poolside bungalows) also has five suites inspired by pop-culture icons. We like the idea of bathing in a private, bamboo-lined outdoor shower in the Patti Smith suite, but the Instagram-famous swimming pool is also compelling.
112 Academy Drive
512-852-2400
ZERO GEORGE, Charleston, South Carolina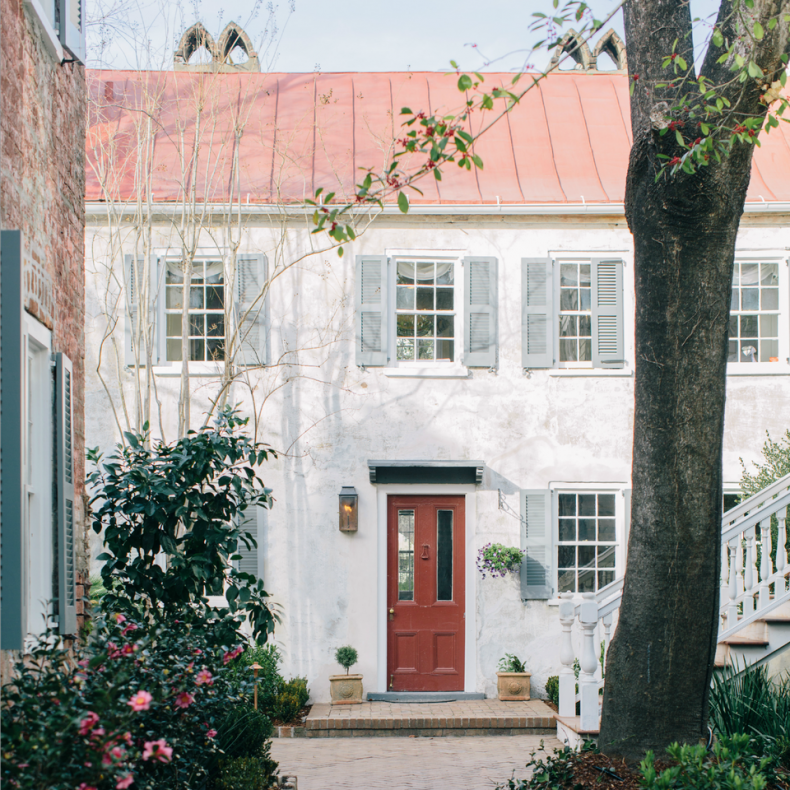 With an accent as slow as molasses and Charleston charm with a capital C, this small and chic inn is comprised of three perfectly aged 1804 residences and two carriage houses connected by a cozy, palmetto-shaded courtyard. Heart pine flooring, traditional millwork, and wicker furniture give the space a bygone vibe. A shiny fleet of pistachio-colored bicycles beckon riders to get on the saddle and ride.
0 George Street
843-817-7900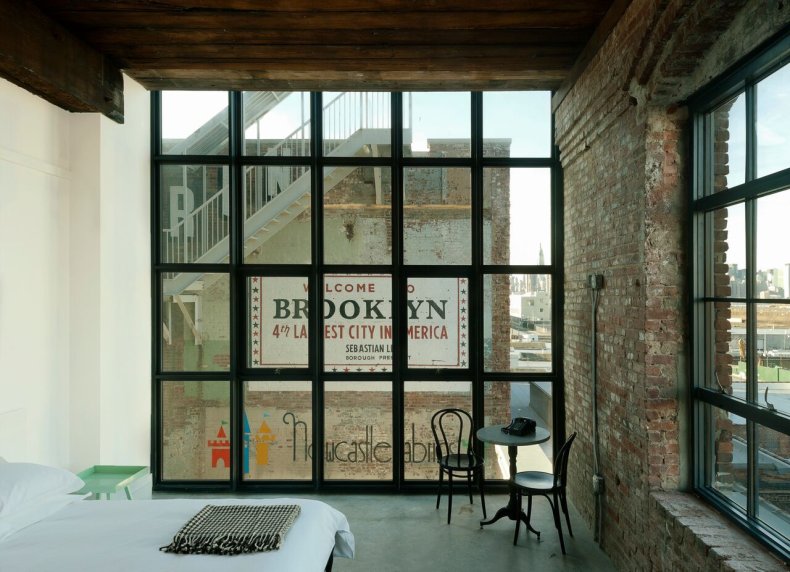 This old factory on the waterfront epitomizes New Brooklyn style. It's cool, laidback but high-end, and topped with a rooftop bar. With its industrial-chic furnishings (poured concrete floors, exposed red brick walls), floor-to-ceiling windows facing Manhattan over the East River, and the beautiful floor tiles in Reynard restaurant, it is no surprise that this 1901 building is one of the 'Gram's original darlings.
80 Wythe Avenue
718-460-8000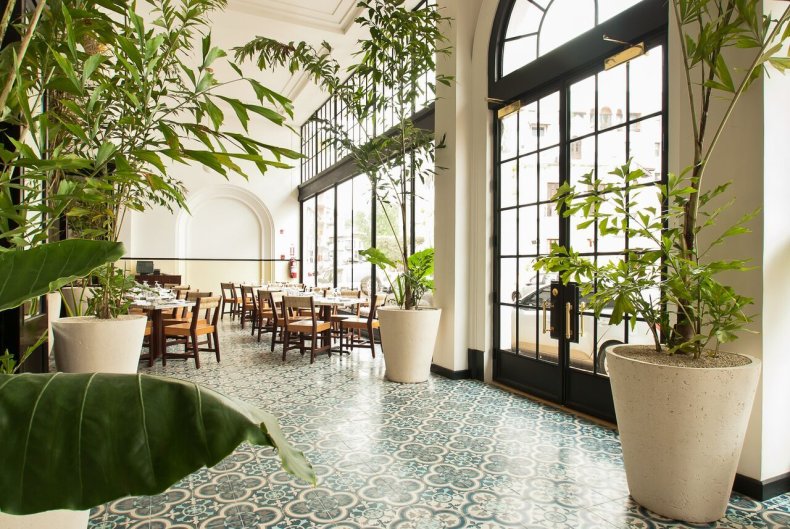 This restoration project – a collaboration between Atelier Ace (of Ace Hotels), Commune Design, and Conservatorio, a local development agency – put Panama's historic neighborhood on the radar of design-minded travelers. Its aesthetic is multilayered, with touches that span the structure's 340-year history: Bertoia side chairs mix with potted plants, textile art, and wooden floors made from sunken logs from the famous canal.
Plaza Herrera Casco Viejo
507-211-2000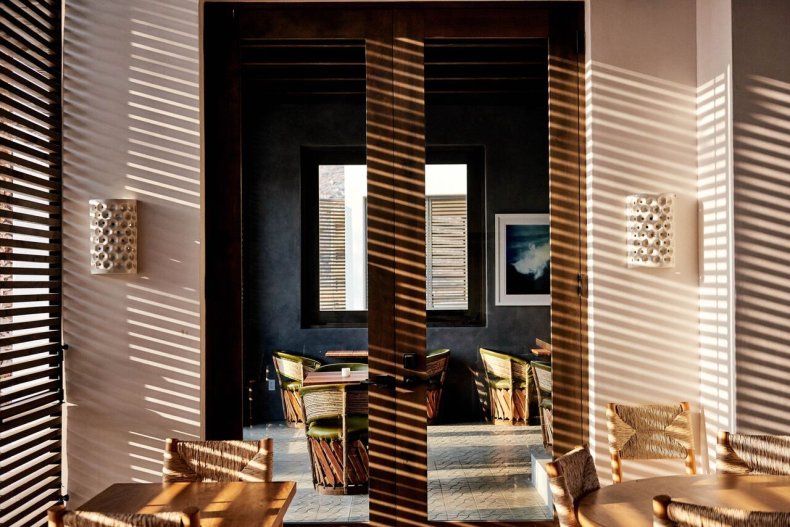 For the visually inclined, this beachfront boutique hotel feels like something out of a dream. Set against the backdrop of an emerald-green pool and the deep-blue Pacific, the décor features vibrant patterned concrete tiles intermixed with colorful textiles and furniture. Bright-pink inner tubes rest on the surface of the pool while guests wearing the hotel's signature striped robes lounge in the shade of white umbrellas.
Playa Punta Lobos, Carretera Federal N°19, Km 54+800
1-855-227-1535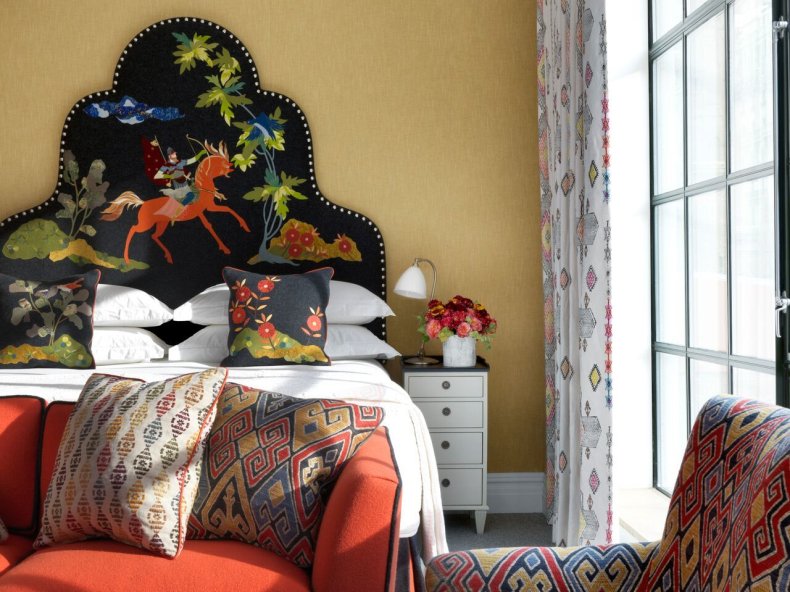 Who said Midtown has to be all business and boring? Leave it to English hotelier and design director Kit Kemp to infuse the neighborhood with her bright and patterned carefree style. Guest rooms impress with floor-to-ceiling windows, unique color schemes, and just a touch of British eccentricity. Meals can be taken in The Orangery, an eclectic dining room filled with illuminated porcelain pots depicting NYC landmarks. The lobby, hallways, and public spaces are filled with an impressive, global-minded collection of contemporary art. That reimagined grandfather clock by the elevator? It's watching you.
18 W 56th Street
212-586-5656
This is an edited excerpt taken from Travel Anywhere (and avoid being a tourist) by Jeralyn Gerba and Pavia Rosati, founders of travel website Fathom, published by Hardie Grant Books April 2019, RRP $19.99. Jeralyn Gerba and Pavia Rosati constantly criss-cross the globe in search of the new and the timeless, the celebrated and the undiscovered. ​