The 9 Best Hotels in Tokyo
The Tokyo hotel scene might be the world's best for every budget level.
Tokyo is arguably one of the best cities in the world for hotels and the people who love to stay in them. Luxury properties have gone next level when it comes to comfort and smaller boutique spots have found ways to lure the discriminating travel to their properties as well. There are many options but here are 9 solid spots for your next trip.
See this story in Google Maps.
If you want an uber-Japanese take on a hotel, The Capital is it. The 251 rooms are designed to feel like a luxurious Japanese home, complete with light-paneled sliding doors and paper lanterns for lights. The gym, set up high in the 29-storey skyscraper, offers a great view while you work out.

Lovers of sleek design and straight lines will go ga-ga for Claska, located in the Meguro district. Each of its 20 rooms are different – some more traditional Japanese, some more contemporary, some designed by local artists – but each one is cool in its own right. The rooms are mostly minimalist, but that's why you're here, right? Also, everyone staying here loves this sort of thing, so you're around your people – exuding that cool, aloof hipster vibe.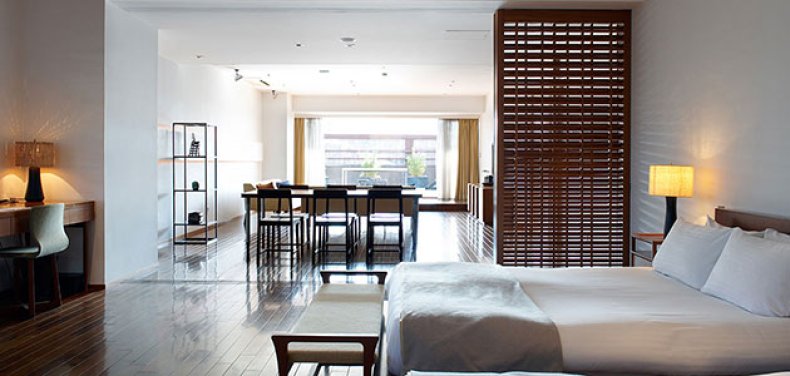 A ryokan is a traditional, often no-frills, countryside inn that offers a straw mat as a bed and a communal bathing-room. Hoshinoya may be deemed a ryokan, but it's not like anything you'd get in the countryside. This central Tokyo inn is one of the nicest ryokans you may fall asleep in. Beds are comfortable, the kimonos are sleek and cozy, and the place is tranquil.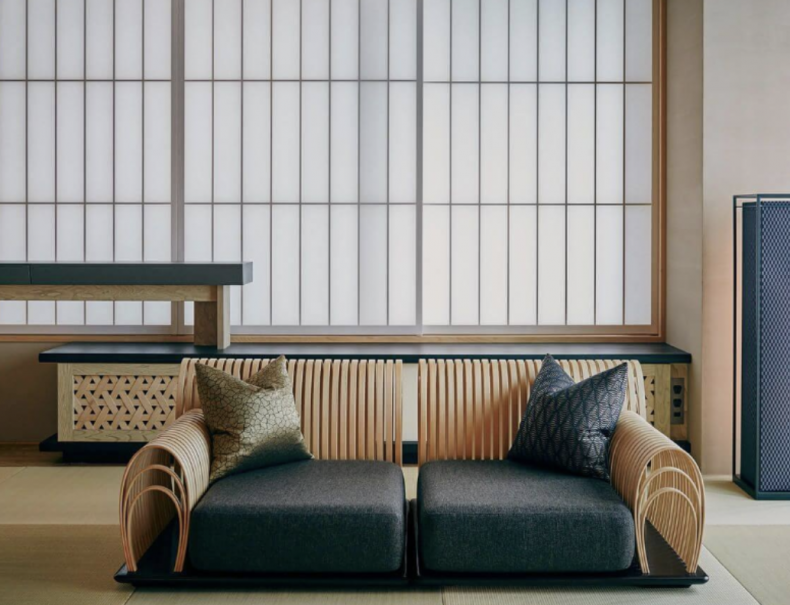 With 365 rooms on the upper 17 floors of a skyscraper, this Shinjuku property offers commanding views from the rooms – on clear days you'll be wowed by Mt. Fuji. Rooms are simple, sleek, and elegantly appointed. There's free Wi-Fi throughout the property. Hotel restaurants include French, Chinese, and Japanese options. The open-air onsens – men and women each have their own – are worth the price of admission in and of themselves. This isn't a super luxury property but a good hotel for the price/quality ratio.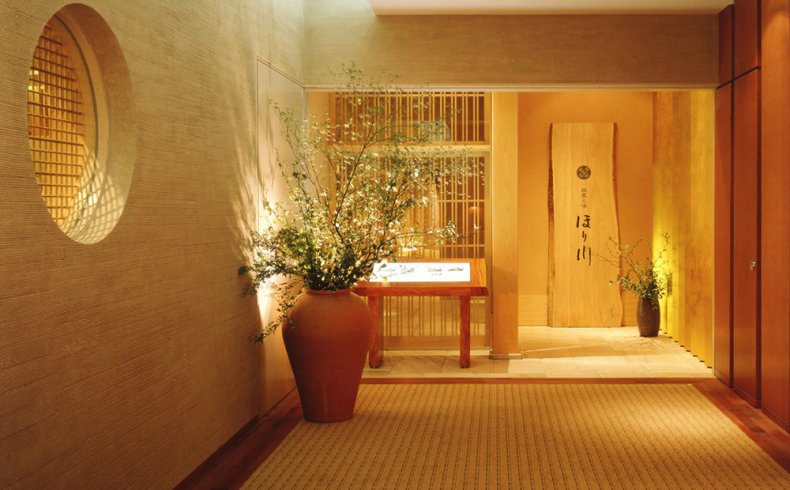 Ascend up to the 37th floor lobby and be prepared for the sprawling view of the Tokyo Skytree on one side and Mt. Fuji on the other from out the floor-to-ceiling windows. The super-spacious rooms will make you want to stay a while and of the 12 in-house restaurants, a few have some of those precious Michelin stars.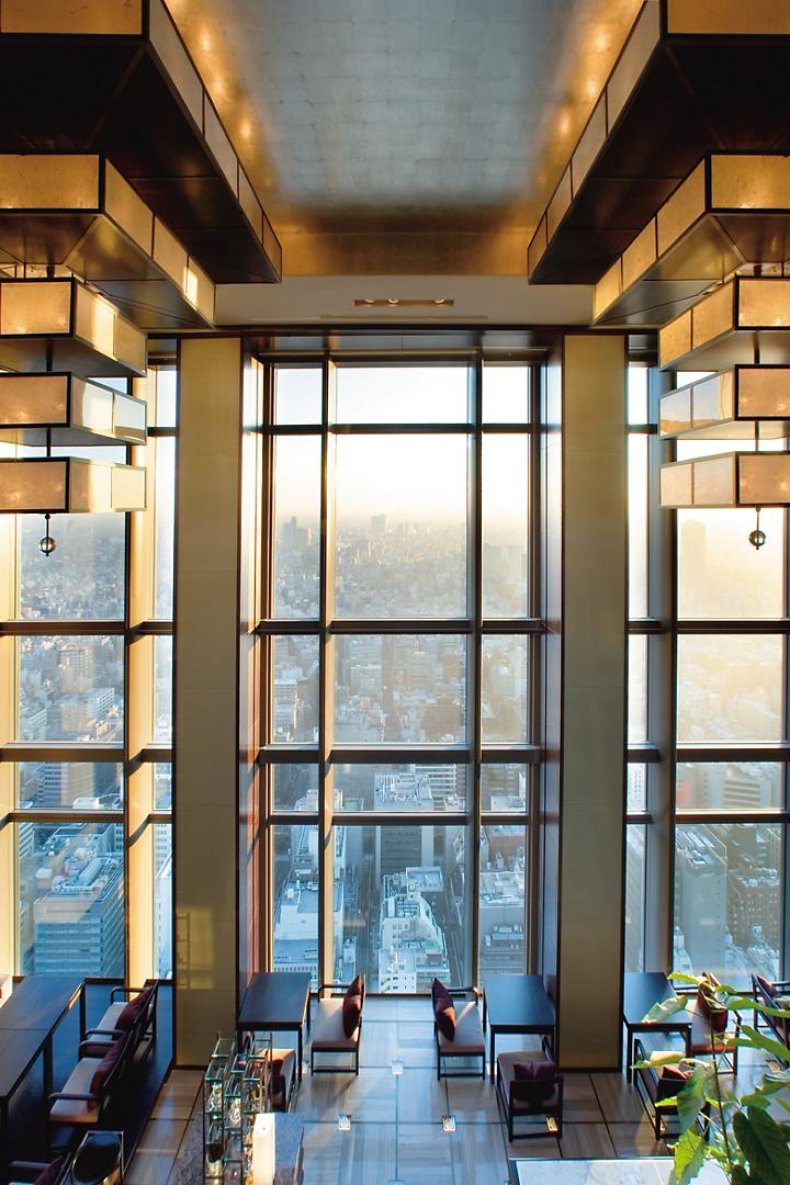 Set next to the Imperial Palace gardens – hence the name – this luxury property boasts 290 large rooms that have all the trappings of a hotel of this caliber. One added bonus: rooms have balconies, so you can sip a glass of sake while eyeing the park/gardens in front of you. The 10 in-house eateries offer nearly every common type of Japanese cuisine you could be hungry for.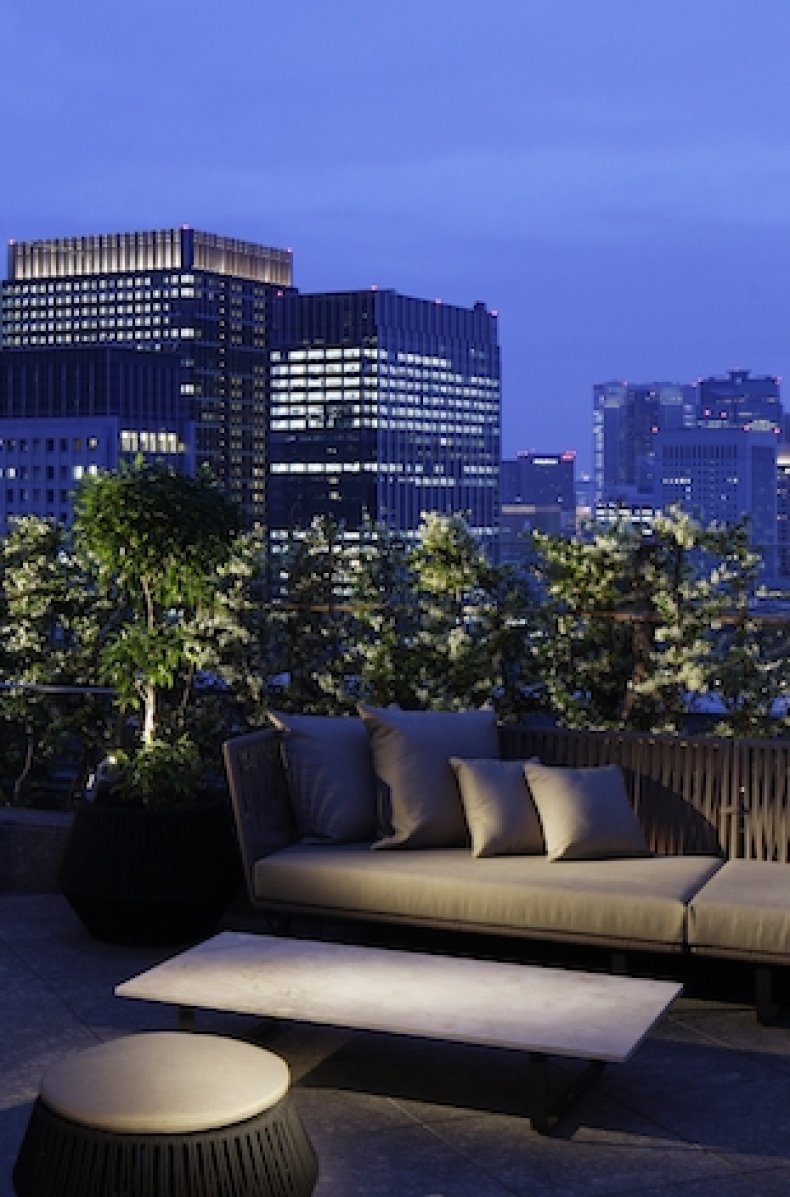 Get picked up at the airport by one of the hotel's green Rolls Royces and then you'll be whisked away to supreme luxury. Rooms are big enough to play baseball in – but why would you want to do that? – and come with all the trappings you'd expect from a super luxury hotel (including a tablet that controls nearly every function in the room). Spend an hour or two sipping a gin and tonic on the top-floor bar for jaw-dropping views of Tokyo.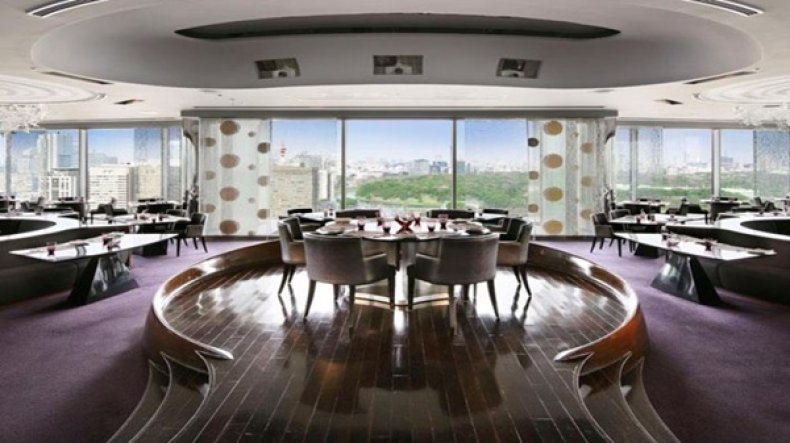 Housed in one of the tallest buildings in Tokyo, the Ritz-Carlton is the epitome of luxury in the Japanese capital, giving an incredible view of the sprawl of the city (including Mt. Fuji) from every room. Rooms are so plush you may not want to leave: Frette linens, rain showers, super luxe bath products. Oh yeah, and then there's the in-house Azure 45, a Michelin-starred Gallic eatery that will add another reason for you to stay in the hotel a bit longer.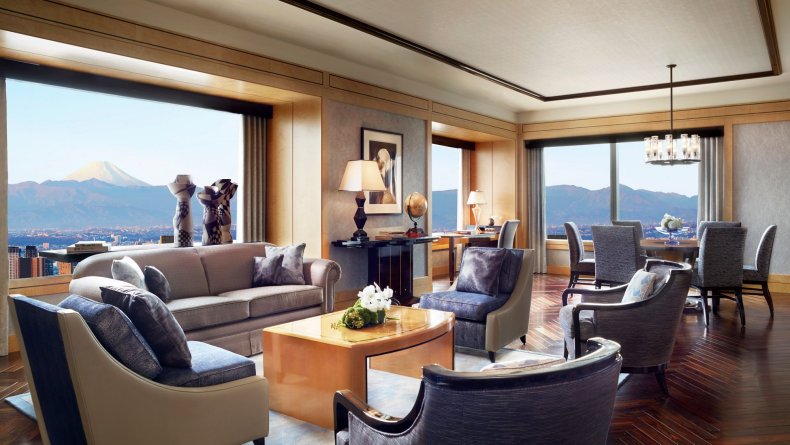 A recycled hotel in Shibuya? Yep. Well, not entirely, but much of hotel – all the way down to the staff uniforms – hails from repurposed and recycled materials. The eleven standard rooms and four suites are all unique, each one a different design. Some have balconies. Some have more plants. Some have larger wooden desks. The eponymous in-house eatery serves up Japanese-and-western fusion cuisine to very solid guest satisfaction.