The Best of Instagram: Photobox Instagram Photography Awards 2018 Shortlist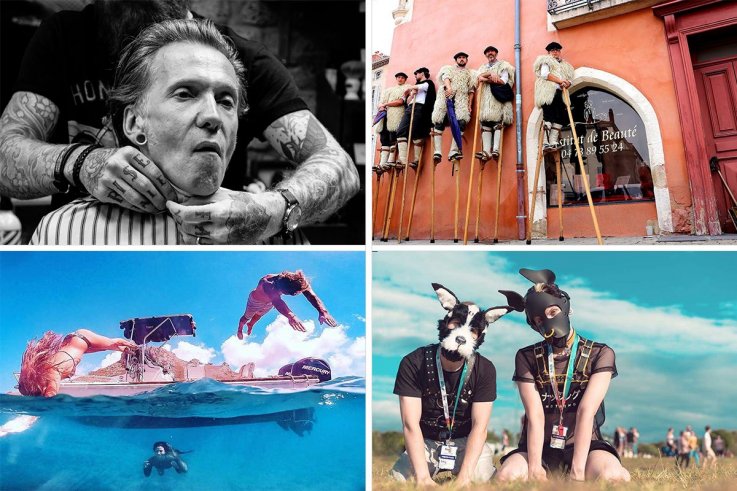 This rise of Instagram seems unstoppable. The photo-sharing app, which launched in 2010 and was acquired by Facebook in 2012, has surpassed a billion monthly active users. The app has become a popular way for artists and celebrities to communicate with fans, as well as the place to discover new fashion and visual trends.
But the sheer mass of material on Instagram can feel overwhelming. Over 95 million photos are uploaded to the platform every day, but in terms of photographic quality, how many of them are actually worth looking at?
A new competition, called the Photobox Instagram Photography Awards (PIPAs) aims to solve this conundrum. Their panel of judges, which includes The Guardian 's former picture editor Eamonn McCabe whittled down over 180,000 pictures that have been posted to Instagram in the last year to create ten category shortlists.
The categories include traditional themes such as family, landscape and fashion, as well as some Instagram-specific hashtags like #nofilter and #love. The shortlisted images include daring outfits from two teenage boys, a rain-smeared view from a London bus and a scene of celebration in France during the World Cup final.
"From snapping our supper to capturing our canine friends, most of us like to test our everyday photography skills on Instagram," says Rory Scott of Photobox, chair of PIPA's 2018 judges.
"But being such a popular site, we often miss out on some of the truly stunning photography on our feeds. We received over 180,000 incredible submissions to the PIPAs and we are delighted to announce ten category shortlists, one of [which] will be crowned our overall Instagram Photograph of the Year next month."
The winners will be announced at an awards ceremony in London on October 3, 2018. The overall 'Instagram Photograph of the Year' winner will receive £5,000 ($6,557), with an additional £500 ($655) awarded for each of the ten category winners.