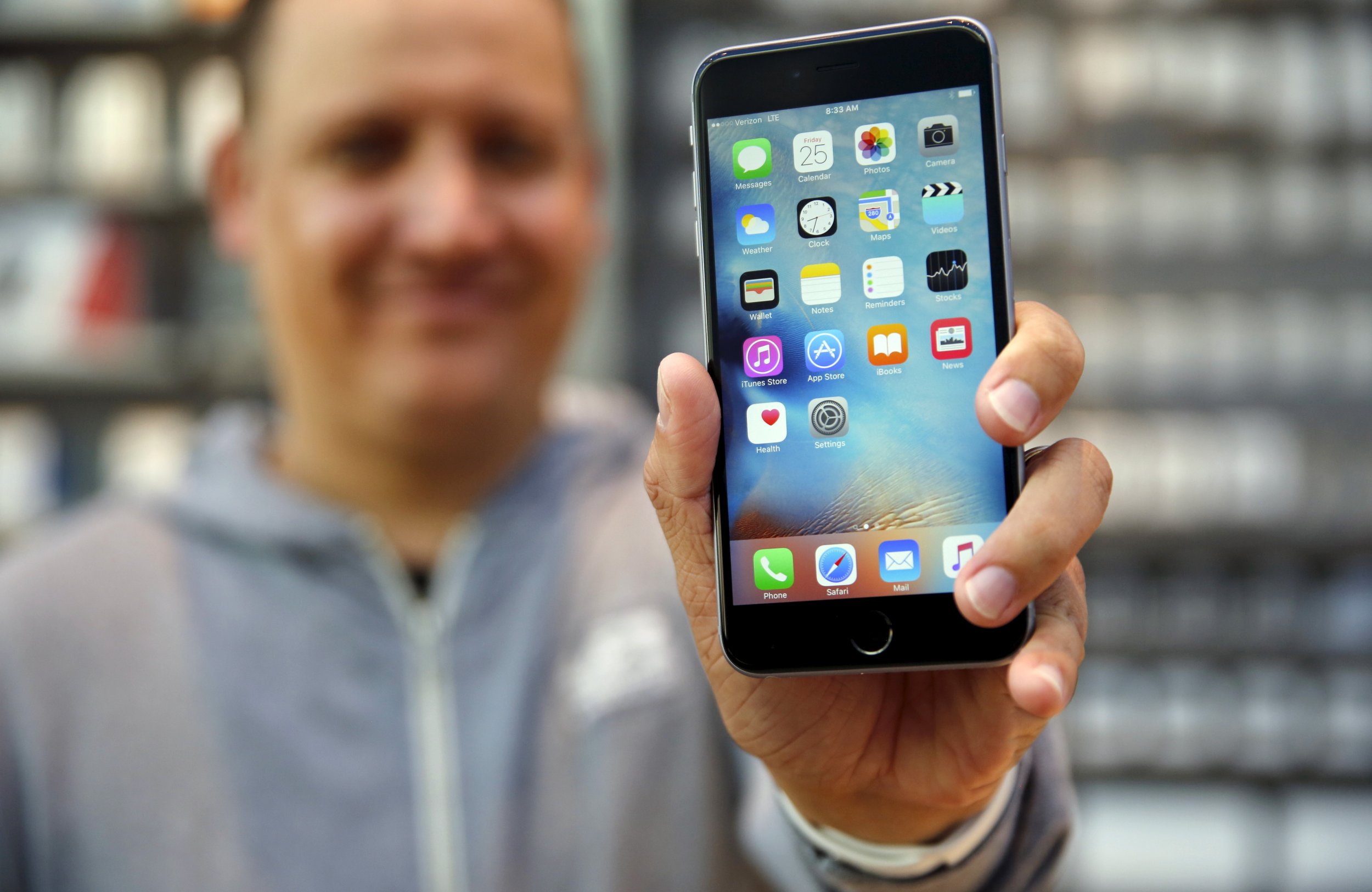 It seems silly to call the thing in my pocket a "phone" or even a "smartphone." It is definitely not related to the rotary telephone of my youth, and I'm pretty sure it's smarter than most people I know: after all, most people I know can't book me a ticket to Dallas and define "pleonasm" within a span of five minutes. To be more exact, they can't do it without their iPhones.
This past year saw the advent of the iPhone 6S and 6S Plus. The former was branded by Engadget "one of the best iPhones ever made," while its larger "Plus" version seemed to eclipse the more cumbersome iPad. No longer is it a novelty to write or edit an entire article on my iPhone, while the camera has improved so significantly, a couple of photos I took in the Nevada desert made it into Newsweek 's print edition. The resulting two-page spread that was less a testament to my photographic skills than to the iPhone's status as the single most indispensable object in the universe.
Below were some of the apps that are nearly as indispensable as the little machine that hosts them. They are all iOS apps; Google, which runs the Android operating system , has released its own list of the best apps for that platform . These aren't all apps released in 2015. Some of the apps were released in previous years, but only recently came to my addled attention; others have been around for a while but deserve the recognition. Whatever the case, I used them plenty in 2015 and look forward to doing so next year.
1. Photo Studio (free, with in-app purchases)
This may be an old-fashioned affectation, but I don't consider a photograph a photograph until it's been printed. The thousands of pictures on my iPhone are like undeveloped film, wasting away in photographic purgatory. Many simply disappear into the plethora of photo storage apps I've accrued over the years: I am pretty sure there's a Dropbox folder with my bar mitzvah photographs. Photo Studio has offered what I think is the finest, simplest solution for a traditionalist like me, making it incredibly easy to print photos from your iPhoto account. You can crop the photos and turn them into framed prints, magnets, photos strips and other products ready for your wall, desk or refrigerator door. There's an ever crucial link to Instagram, too. There are plenty of other ways to print your photographs. None is as easy to use, or as delightful.
2. Texture ($9.99 or $14.99 per month)
Texture is essentially the entire Barnes & Noble magazine rack in a single app. The app, which used to be called Next Issue, functions on a monthly subscription basis; for $15 a month, premium users can read everything from Allure to Newsweek to Essence . The magazines appear as digitized versions of the print edition, though some titles — Vanity Fair , for example — seem more screen-ready than others. Though the app works best on an iPad, the larger screen size of the iPhone 6S makes reading a 7,000 word New Yorker article by Seymour Hersh more than an exercise in retinal strain.
3. NPR One (free, with frequent solicitations)
They say that the audience for public radio has been getting older , which isn't much of a surprise. NPR One, though, is clearly geared to a younger demographic accustomed to getting its news in short bursts. It's almost like a Pandora for public radio, streaming segments from NPR shows like All Things Considered and Morning Edition , as well as some local news. The app doesn't have a ton of features, but that's part of its appeal: the public radio experience streamlined and tailored. Just like millennials like things...right?
4. HBO Now ($14.99 per month)
The premise of HBO Now is very simple: you no longer have to be a cable subscriber to stream HBO on your phone. No more begging your old college roommate for his Comcast password, either. In a boon to cordcutters, $14.99 month gets you all the HBO you could possibly want, even the second season of True Detective. That's really it—and it's wonderful.
5. NYT Cooking (free)
New York Times national editor Sam Sifton's return to the culinary beat has resulted, among other achievements, the release of the NYT Cooking app, surely the most useful and handsome culinary app in the iOS marketplace. It includes every recipe published in The Times , allowing you to save your favorites. Many, though not at all, recipes are accompanied by a photograph, in an attempt to convince you that arancini with brandy-soaked raisins are within your reach. There's a compendium of instructional videos, too. In all, a useful beauty.
Honorable mentions:
Dark Sky: If you need any more information on the weather, you should probably be a meteorologist.
LA Times: Smart redesign makes reading Southern California's most important newspaper on the phone a joy.
Google Calendar: Finally.