25 of the Best iPhone Apps for Parents
Being a parent is a full-time, non-stop job.
Luckily, we live in the digital age and there are plenty of apps out there to help you on your individual journey, whatever your situation.
Here are 25 of the best iPhone parenting apps...
1. Baby Connect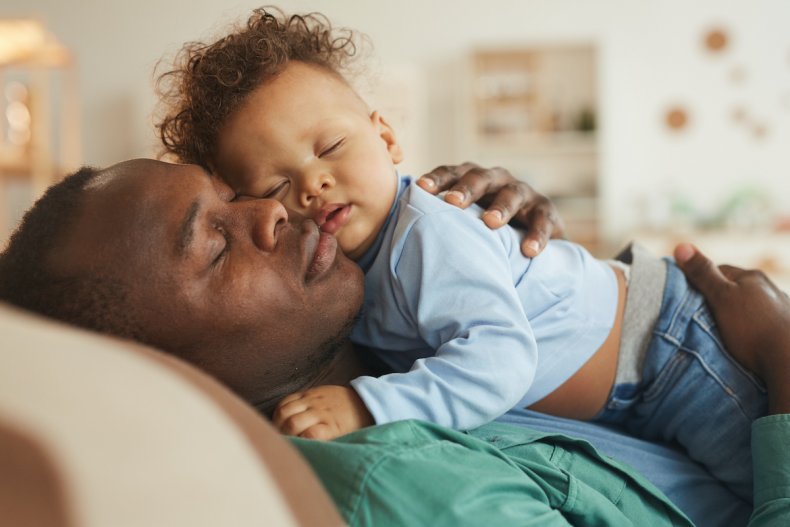 Ever feel like your baby is a wonderful, wailing mystery? This is the app for you. Baby Connect tracks your babies feeds, sleep, moods, diaper changes, and milestones.
Parents can also put in their children's weight and height and see how it compares to national averages.
The app can be synced across multiple devices, so that every care-giver can stay informed. The app costs $4.99 - $8.99, with varying access to features at different price-points.
2. Cozi
Families can be complicated - with varying school schedules, play-dates, and extracurriculars, it can be dizzying to keep up. Cozi is a solution to keep families organized, and shares calendars, allows parents to set reminders, create to-do lists and write shopping lists.
The app is free, but a family can upgrade to a paid service that has extra features, like birthday reminders and a calendar search function.
3. Playground Buddy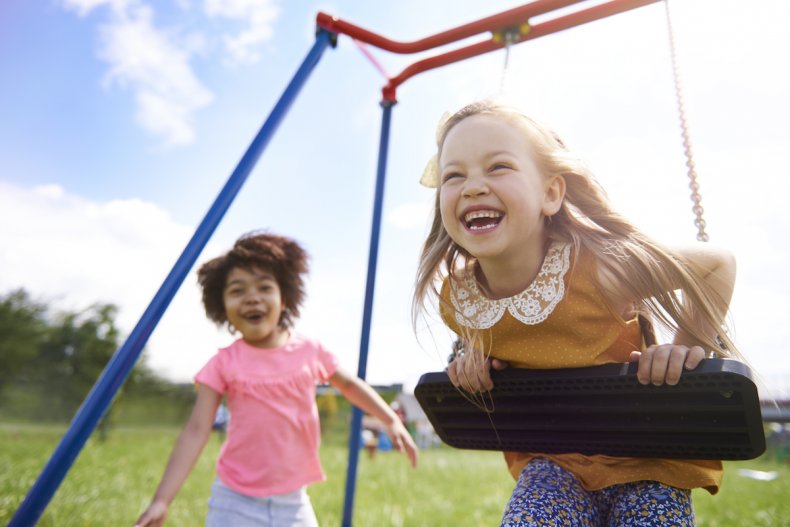 If you're a family that moves around often, or likes to find new experiences, Playground Buddy might be for you.
This app helps families find nearby playgrounds all over the world. Their map of over 200,000 playgrounds and outdoor spaces shows you the street view around the playground, gives directions to those spots, allows you to select your favourites and send them to friends.
The app is free and is suitable for iOS and Android.
4. Little Peanut on the Go
This adorably-named app was created by a mom who was struck by how hard it was to manage her busy life. The app helps moms stay organised by creating to-do lists, sharing emergency contacts, childcare schedules, and building packing lists.
The app is free, and work on iOS and Android phones.
5. Trekaroo
This is an app for families that are active and constantly on-the-go. If you're the kind of parent who constantly wants to do activities with their kids, look no further.
Trekaroo shows parents kid-friendly activities, restaurants, and hotels. Each activity comes with reviews from parents and you can search by price, age-appropriateness, and rating. You can even book through the app, because Trekaroo is linked to Booking.com.
6. Breathe, Think, Do
The last year has been tough for everyone, including young children. Growing up in such a a time of high anxiety can take its toll.
For parents wanting to make sure their kids have the right tools to manage stress, Breathe, Think, Do can help. This app features a cartoon monster that teaches children how to calm down using research-based methods.
The app teaches them breathing techniques and emotional language in a way that isn't taxing or emotionally-loaded.
7. Wonder Weeks
Wonder Weeks is the number one best-selling baby app and is created by the author of a book by the same name.
The app is designed to inform parents of the stages in a child's development that might cause them to be fussier, or lose their appetite and sleep poorly.
Wonder Weeks will send parents notifications of their babies "leaps" in development, includes a diary to track your babies development, write schedules, and gives parent's insights into their child's development.
8. Artkive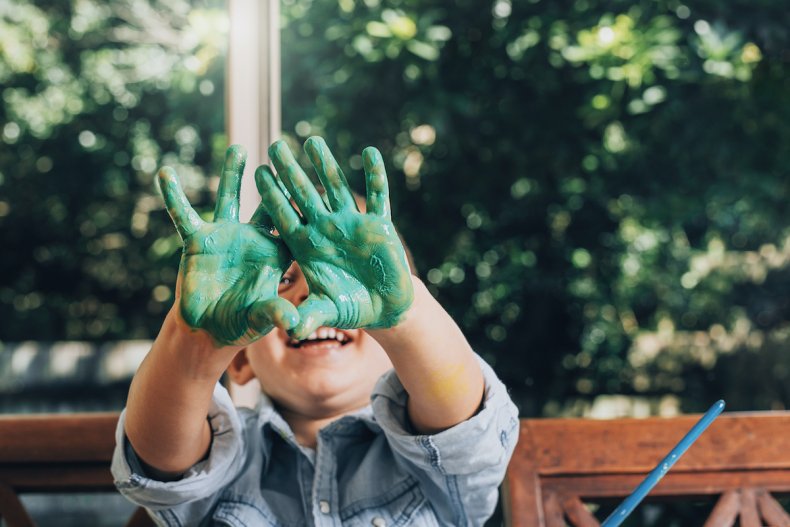 Some children draw a lot of pictures. So much so that it can be hard to keep them all, despite having little room for them.
Enter Artkive, the app which allows parents to digitally store their children's artwork and send to family members for them to enjoy, too.
The app also has a features that allows parents to put these pictures into a hardcover book of all your child's drawings and pictures.
9. Dad AF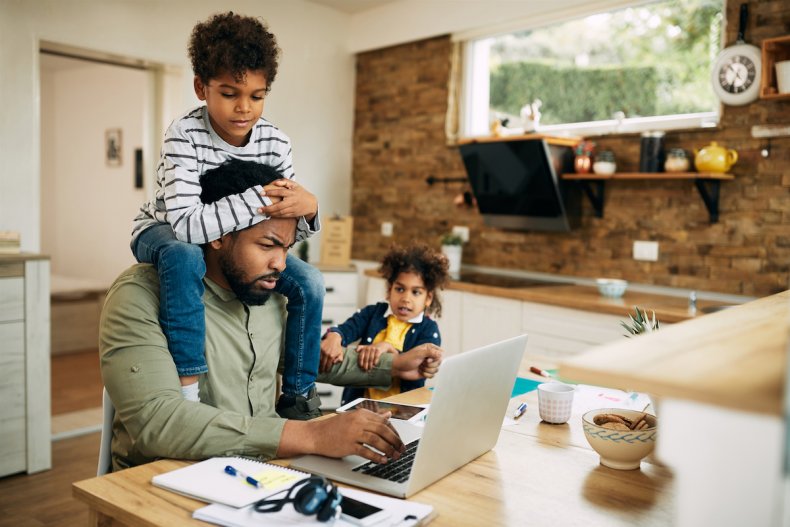 Dad AF is the one-stop-shop for all fathers. Launched in 2019, the app is a support hub for all dads, from those with teens to those with pregnant partners.
The app has a chat feature, where you can talk to other dads in similar positions to you; an Information Hub, where you can find answers to all of your questions; and product reviews of tech and essential items that dads might need.
10. Teachers2Parents
This app brings together all of the communication from your child's school, making it easier to know how your kid is doing, what's happening in their calendar, and when.
If your child's school uses the app, you can view all of the messages from teachers, view all of the term dates, and view the school's noticeboard. The app is linked to a sister app, SchoolMoney, which allows parents to pay for after-school clubs, dinners, and manage parental permission forms for school trips.
11. GoHenry
GoHenry helps parents teach their children about money. The app gives parents control over their child's spending, allows them to put allowance into their child's account, and give them rewards for completing chores.
GoHenry also has an educational component, teaching children how to save, how to spend responsibly, and how to donate their money.
12. TalkingParents
Co-parenting is more common than ever. But it can be chaotic - how do you keep track of expenses, school events, and what's happening in the holidays?
TalkingParents gives co-parents a secure and accountable method of communication, and a complete record of everything that is said. Parents can pay each other, message each other, plan together and stay organised.
The app is free and offer in-app purchases.
13. Mush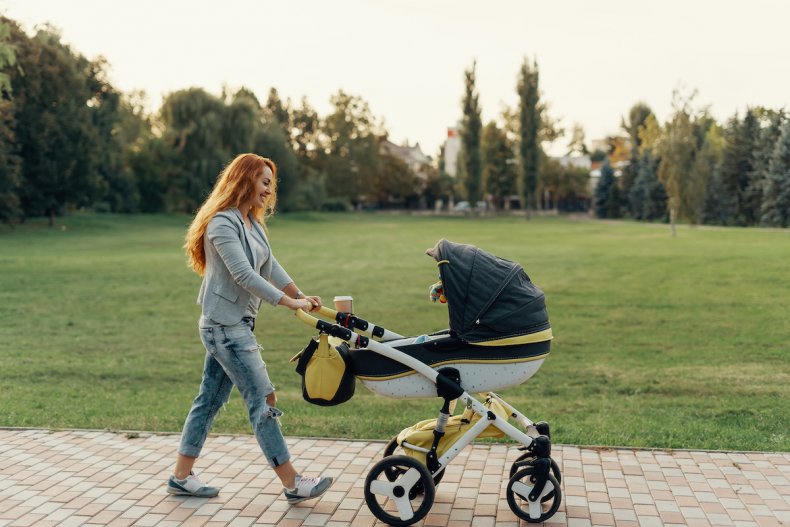 Mush is the app for moms seeking solidarity. It was created by moms Sarah and Katie when they became mothers, and felt like they needed extra support and friendship.
The app connects mothers in the same area, and moms needing advice on different aspects of motherhood. The app also has a range of content for moms to read about parenthood, based on your child's age.
14. Kidslox Parental Control
Parenting in the digital age is a completely different ball-game to parenting before. The internet is great, but often, the bad sit alongside the good, and it can be hard to protect your children online.
In addition to that, how do you make sure your child isn't spending too much time online? This app allows parents to filter content, block apps and websites, and set screen time limits on your children's devices.
15. The Happy Child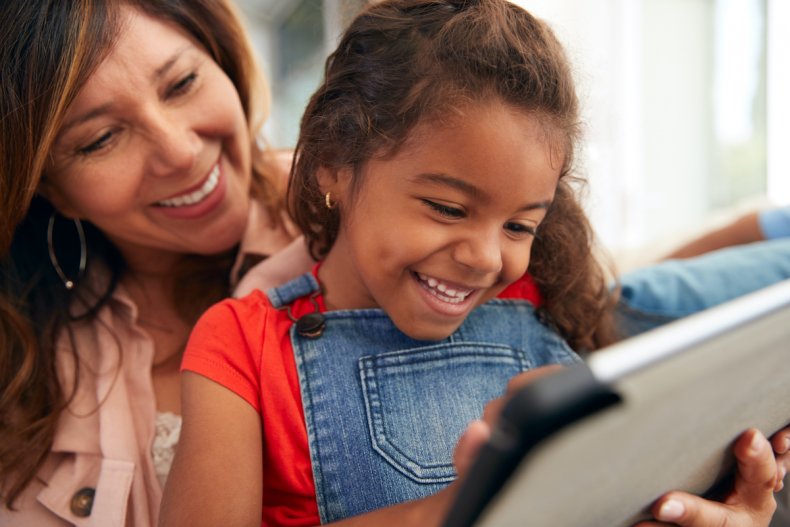 There is a science to parenting. Sort of, anyway. The Happy Child app gives parents access to research on the frontier of the child development field, to help you give your child the best start in life.
The app gives parents daily, bite-sized lessons on how to increase the long-term happiness of their child - all for free, with no in-app purchases.
16. Baby Buddy
The Baby Buddy app, which is supported by the U.K.'s National Health Service, and guides new parents through their pregnancy journey - from conception until your child is 6 months old.
The app gives you manageable chunks of information on a daily basis. Their "Ask Me" section answers all questions new parents want to know about, and there are even relationship tips for new parents navigating that momentous change in their relationship.
17. Ovia Parenting and Baby Tracker
Ovia is another app that hopes to demystify the parenting process by allowing parents to track and monitor their baby's development.
The app also allows parents to share pictures and videos of their children with family members, learn about parenting with articles and tips by experts, and add multiple children, with updates based on their age and progress.
18. Thumsters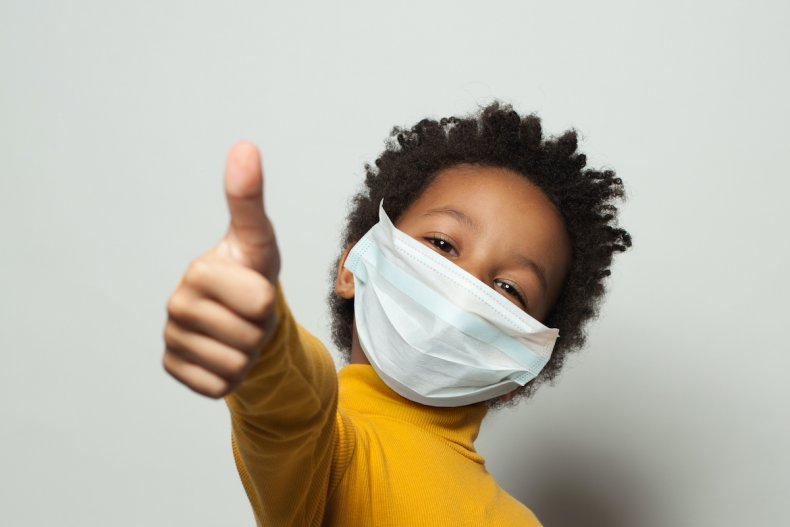 This fun app is the ideal parenting partner. The app tracks your child's behaviour, and gives incentives to children for good behaviour.
Children get a "Thumbs up" for good behaviour, and get streaks for multiple days of good behaviour in a row. Parents can change the reasons for a child gaining a thumbs up, and give their children multiple goals and incentives for good behaviour.
19. Parent: Child Care App
Child care can be confusing, but this app aims to be a one-stop solution for all your childcare needs.
The app allows parents to track their child's attendance to childcare providers, automatic reminders of events, daily reports on your child's life, video sharing, billing options, and e-learning resources, to learn everything about being the best parent you can be.
20. Momsnet Talk
MomsNet is one of the most popular websites out there for moms to communicate and talk to each other.
Whether moms are after solidarity, advice, friendship, or just to chat, Momsnet app can be a balm to soothe what can be, at times, a lonely experience.
21. Weldon
Get expert parenting tips and more from this highly-rated advice app. Weldon connects parents with professional parenting experts and gives evidence-backed support for any of the challenges parenting can bring.
The app has live chats and sessions from parenting experts, development enhancing activities to do with your family, and goals to train positive habits within your family.
22. MyLearningBook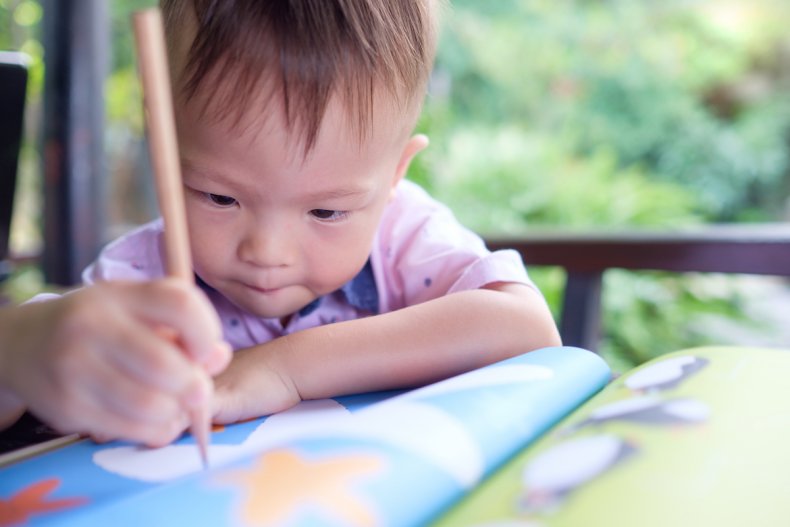 Learning doesn't start when a child goes to school for the first time, but way before, when they find out how the world works and where their place might be in it.
MyLearningBook allows parents to track and record their child's early years education, by sharing their progress in their nursery and showing parents how they learn, their progress, and what they do every day.
23. Contraction Timer
For parents earlier on in their journey, this app could give a bit more of the clarity and comfort that many need in labour.
The app times contractions in labour, and will tell you exactly when you need to go to hospital. If you've opted for a home-birth, the app will update you on what stage of labour you're in, every step of the way.
24. Tinybeans Family Photo Book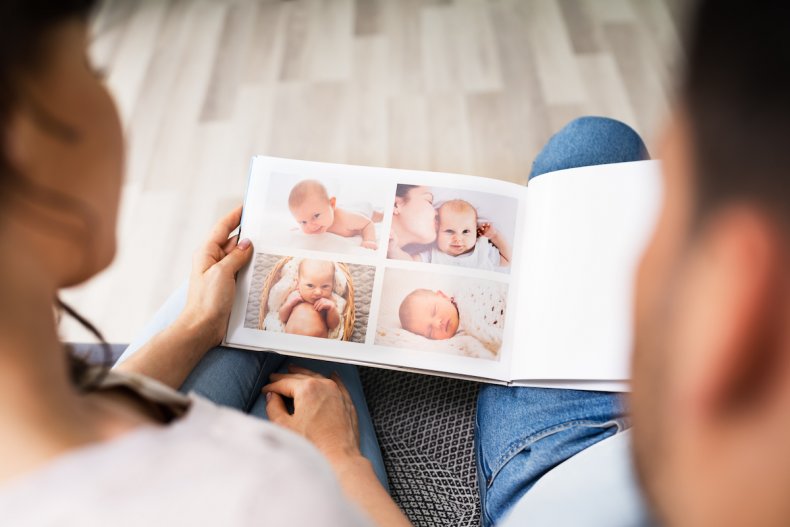 This app allows families to easily share photos from any stage in their journey - from pregnancy, and on to all the stages of childhood.
The app also features a fun photo editor, meaning that parents can add stickers, text, and filters to their family pictures. The app also tracks your child's development milestones. Parents can also collate pictures into albums, and order a photo album of those pictures for everyone to enjoy.
25. Amicable
Amicable is an app for co-parents that allows friendly relationships between you and your co-parent, whatever your situation is.
The app gives co-parents expert advice to manage their situation, and gives users access to coaching. It also has a shared calendar, co-parenting goals, and secure and private messaging.