11 of the Best Irish Movies to Celebrate St. Patrick's Day
This St. Patrick's Day marks one year since all of Ireland's pubs were close due to COVID-19.
Last year, all businesses were closed with a ban on socializing, and as the pandemic continues, this St. Paddy's Day sees the pubs still closed with citizens given a stay-at-home order.
So a very different kind of celebration is on the cards for a second year in a row, in Ireland and in many other countries and cities in the U.S. as the vaccine rollout gets underway.
Instead of going to the parade and for a few pints, many of us will be stuck at home, watching TV. So crack open a can of Guinness and switch on something entertaining for the craic.
The list below ranges from some joyful and comic choices to gripping and enraging and by no means covers the vastness of Irish cinema.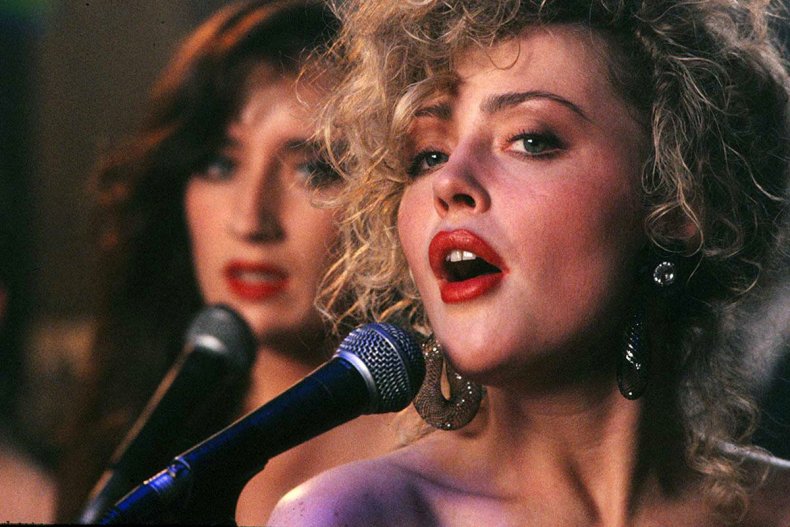 11 of the best Irish movies to celebrate St. Patrick's Day
The Commitments
One of the screen adaptations of Roddy Doyle's Barrytown Trilogy, The Commitments tells the story of a group of young working-class Dubliners who start their own soul band in the northside of the city. A heartwarming, musical classic that accurately portrays the buzz and warmth of early 1990s Dublin.
Where to watch: Buy on Amazon
Sing Street
A newer take on a group of Dublin kids forming a band, Sing Street came out in 2016 to critical acclaim. A play on the name of an inner-city Dublin school called Synge Street, this charming coming-of-age story follows the classic format of a teen trying to impress a girl by starting a band.
Where to watch: Buy on Amazon
Song of the Sea
An animated take on Irish mythology, this sweet 2014 film follows the story of a 10-year-old boy who discovers that his mute sister Saoirse is a selkie. A selkie is a mythological mermaid-like creature.
Where to watch: Buy on Amazon
The Wind That Shakes The Barley
One for getting you all riled up. This heart-wrenching Ken Loach historical drama follows two brothers from Cork during the Irish War of Independence and the subsequent civil war.
Where to watch: Buy on Amazon
Frank
This eccentric musical caper features an all-star cast led by Michael Fassbender, Domhnall Gleeson and Maggie Gyllenhaal.
Where to watch: Prime Video
The Young Offenders
This hilariously dark buddy comedy is inspired by the true story of Ireland's biggest cocaine seizures—and two Cork teens with an ill-fated big idea.
Where to watch: Netflix
Brooklyn
Perhaps a romantic period drama is more your thing? The Saoirse Ronan-led Brooklyn was an Oscars darling in 2016, netting three nominations for the age-old story of an Irish immigrant torn between New York and her home of Wexford.
Where to watch: Buy on Amazon
Intermission
A delightfully coarse, high octane Dublin odyssey about a group of losers whose stories intermingle. With great performances from Colin Farrell, Cillian Murphy and Colm Meaney.
Where to watch: Buy on Amazon
In the Name of the Father
Nominated for seven Academy Awards in 1994, this Daniel Day Lewis drama about the true story of the Guildford Four who were wrongly convicted by the British of an IRA bombing is not for the faint-hearted.
Where to watch: Buy on Amazon
Breakfast on Pluto
A heartwarming film that follows Cillian Murphy as a transgender woman who was left on a doorstep as a baby who leaves small-town Ireland for London in search of her mother.
Where to watch: Buy on Amazon
My Left Foot
A classic of Irish cinema and another iconic Daniel Day Lewis role, My Left Foot is the extraordinary story of Christy Brown, born into a working-class Irish family with cerebral palsy who can control only his left foot and later becomes a writer and artist.
Where to watch: Buy on Amazon