Sean Connery to Daniel Craig: Here Are the Best Bond Movies of All Time
The 007 movie franchise is about to hit its sixth decade, and James Bond has been through plenty of adventures in that time; he has taken on Colombian cartels, megalomaniacs and voodoo masters, in films that range from the relatively realistic Casino Royale to campfests like Octopussy.
Naturally, with so many titles and so many versions of Bond, everyone has their own preference. Some favor the Bourne-influenced 007 movies, while for others it is not a true Bond film unless Roger Moore is raising an eyebrow while driving a car disguised as a gondola.
With opinions so split over what makes a perfect Bond movie, there is perhaps no definitive cream of the crop. But that won't stop fans from arguing their case - or us, for that matter!
As such, Newsweek asked a number of writers to make their case for why their favorite of the official franchise's 25 movies has a licence to thrill.
From Russia With Love (1963)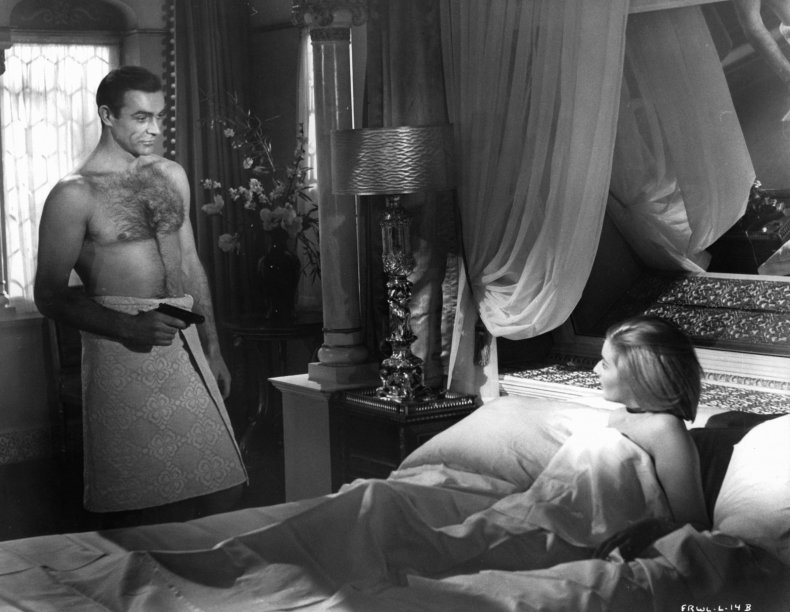 Sean Connery's second outing as Bond may not be as heralded as the next in the series, Goldfinger, but From Russia with Love is worthy of a place in the 007 pantheon.
The plot is twisty and the locations, including a stunning Cold War-era Istanbul and Venice, are perfect. Equally, the villains are just the right side of nuts - Rosa Klebb with her pointy shoes and the tough, smart assassin Grant.
From Russia with Love establishes several ideas that are now Bond staples: the brutal train fight and S.P.E.C.T.R.E.'s ruthless staff promotion system. It also features Q for the first time, kitting Bond out with a fabulous suitcase of tricks.
Dated, perhaps, but brilliant nonetheless.
- Rob Minto
The Spy Who Loved Me (1977)
The Spy Who Loved Me perfectly captured the mood of the '70s. Although arguably past his sex symbol days at 49, Roger Moore made up for it with laughs and rollicking adventure. Who could forget the quips between Bond and his steel-toothed nemesis Jaws, the opening scene with the Union Jack parachute, or that car chase ending with the Lotus Esprit submerged in water?
It also broke the mould, providing 007 with a female counterpart who was seen as a peer and not a mere object: the wonderful Barbara Bach.
As the first to deviate from author Ian Fleming's work, the movie not only got 007 back on top after its box office slump, it paved the way for future silliness and death-defying stunts, and has been hailed the best Bond film by Christopher Nolan - even Moore himself concurs (though, sure, he might be a tad biased).
Ultimately, nobody does it better than Moore.
- Rebecca Johnson
Licence to Kill (1989)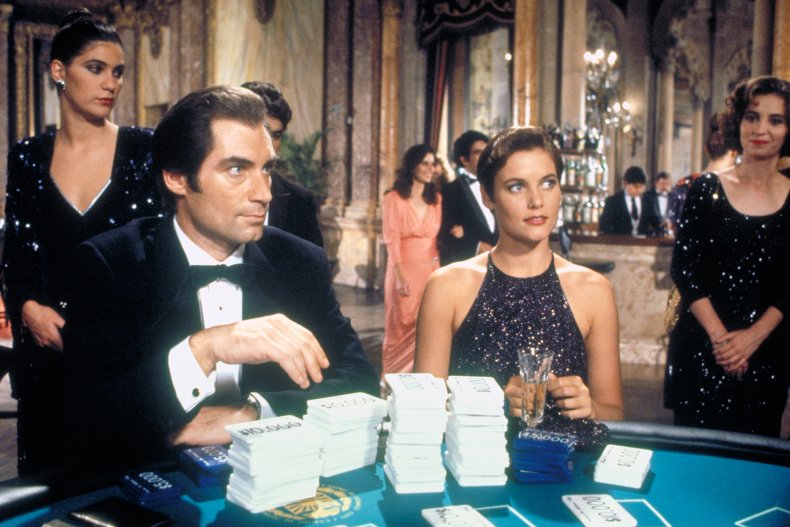 Timothy Dalton's short stint as 007 was arguably ahead of its time. While contemporary audiences did not respond well to the actor's grittier take on Bond (having become accustomed to the playful lunacy of films like Moonraker and Octopussy), he was in many respects a prototype for Daniel Craig's more successful version of the character.
This is particularly evident in Licence to Kill, which sees Bond go rogue in pursuit of an emotional vendetta against a drug kingpin who violently maimed his friend. With the super spy stripped of all his MI6 resources and high-tech gadgetry, it is the kind of back-to-basics approach that was later celebrated in Casino Royale, and it feels a lot more faithful to Ian Fleming's original novels.
It's also distinctly edgier and more violent than any of the preceding 007 entries, which rubbed some people the wrong way at the time but works quite well in retrospect. To top it all off, you have some amazing stunts, a more personal storyline and a great henchman turn from then-newcomer Benicio Del Toro.
- Harrison Abbott
GoldenEye (1995)
Pierce Brosnan maybe had the hardest job of all when he inherited the role of Bond. 007 had been away six years, and was the prototypical Cold War figure.
GoldenEye had to redefine the franchise following the fall of the Berlin War. It totally succeeded in doing this, by taking the end of the period as its theme and running wild with it right from the title sequence, a glorious piece of Soviet kitsch featuring scantily-clad women taking sledgehammers to giant statues of Lenin.
The film perfectly waves goodbye to the Cold War era and introduces viewers to the then-upcoming 21st century. It moves from scenes in a Communist graveyard (symbolism, much?) to moments pointing at a new age, where oligarchs run the world and threats are global rather than hidden behind the Iron Curtain.
Combine that with one of the most amazingly absurd Bond Girls ever (Xenia Onatopp), Sean Bean's bad guy and Judi Dench's epic dressing down of Bond in her first scene as M, and you have an all-time great Bond movie.
It's just a shame that Brosnan's later adventures did not always live up to this high bar.
- Samuel Spencer
Casino Royale (2006)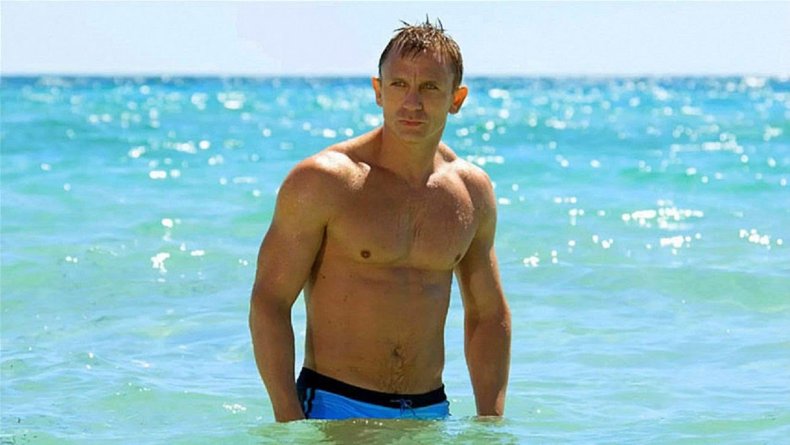 Casino Royale totally rebooted 007 before reboots were cool.
After being written off by Bond fans before the movie was even released, Daniel Craig soon won them over by emerging from knee-high water in intimidatingly tight budgie smugglers.
The memorable opening parkour scene was culturally significant in the Noughties, with Bond demolishing his way through a Bahamas building site, chasing a bomb-maker played by Sébastien Foucan – the real life founder of freerunning.
Throughout Casino Royale Craig gives a gritty, subdued and occasionally manic performance (remember the ball scratching scene?).
But he isn't the only one who shines. Mads Mikkelsen plays the memorable, bloody-eyed villain Le Chiffre, while Eva Green's character Vesper Lynd was so impactful her legacy affected 007's behaviour in the following movies – no small feat for an actress cast in the often controversial Bond Girl role.
Casino Royale also managed to make poker look sexy, perhaps its greatest achievement of all.
- Jamie Burton
Skyfall (2012)
Skyfall has an exhilarating plot and is packed with amazing action sequences -- especially at Bond's Scottish home, when Dame Judi Dench gets to channel her inner Kevin McCallister and really shows off her skills.
Speaking of the icon herself, Skyfall was a wonderful swan song for her character because it highlighted her talent as the head of MI6. As wonderful as Ralph Fiennes is, no other actor can do M better than Dench.
Elsewhere, Javier Bardem made for a fantastic villain as Silva; he was menacing in all the right ways and he had unexpectedly great chemistry with Craig.
They should have left his Bond there, but, alas, we got Spectre instead – hopefully No Time to Die will make up for that!
- Roxy Simons
No Time to Die will land in U.S. theaters on Friday, October 8