The Best Kept Secret Summer Hideaways of 2019
These unique hotels are stunning, impeccably run and the perfect place to get away from it all in a last-minute end of summer escape.
The words "summer vacation" are as potent as they ever were, evoking lazy, sun-soaked days far removed from work and school. Most people used to enjoy summer vacations relatively close to home, but nowadays, a New Yorker is just as likely to take a trip to the Cotswolds as the Catskills.
With so much of the globe now accessible to the leisure traveler, it can be difficult to narrow the options. And now that so many people around the world have the means to travel, it can be even more difficult to find summer destinations that haven't become overrun.
We put our heads together and came up with a list of 11 favorite luxury hideaways in destinations that are ideal for a summer vacation. In addition to some classic destinations, such as the American Rockies, we included several hideaways in places most people don't think to visit in late summer, despite the fact that those are the best months to go.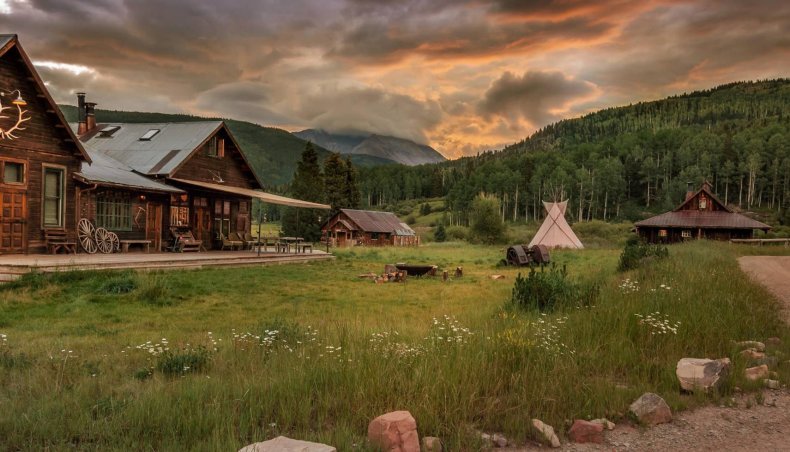 Abandoned in 1918, then operated as a private ranch, the entire town of Dunton was purchased and meticulously restored as a resort with 13 original cabins, a saloon and a 19th-century bathhouse, complete with several indoor and outdoor hot springs. The resort welcomes families, who can enjoy superlative fishing and magnificently scenic hikes and horseback rides. It's also possible to make excursions to Telluride and archaeological sites in the desert. This convivial retreat evokes the romance of a Western ghost town while ensuring that its guests have every modern comfort.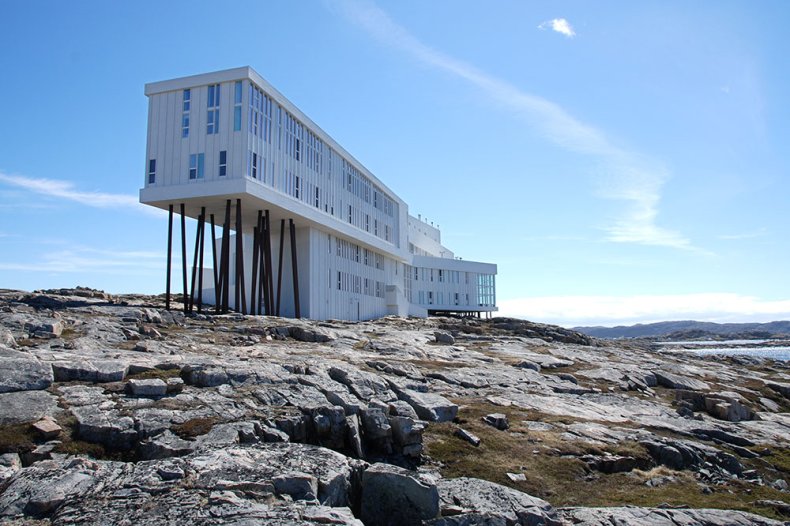 Fogo Island may not be easy to reach, but this remarkable 29-room property rewards the effort. The first sight of the inn comes as quite a shock. In this remote setting, which resembles some of the wilder parts of Scotland, it looks almost as though the hotel has descended from outer space. Start your stay with a "host visit," a tour of the island with a longtime resident. Other summer activities include excellent whale-watching, memorable hikes and fishing. Fogo Island Inn is a true escape, and we named it our Hideaway of the Year in January 2015.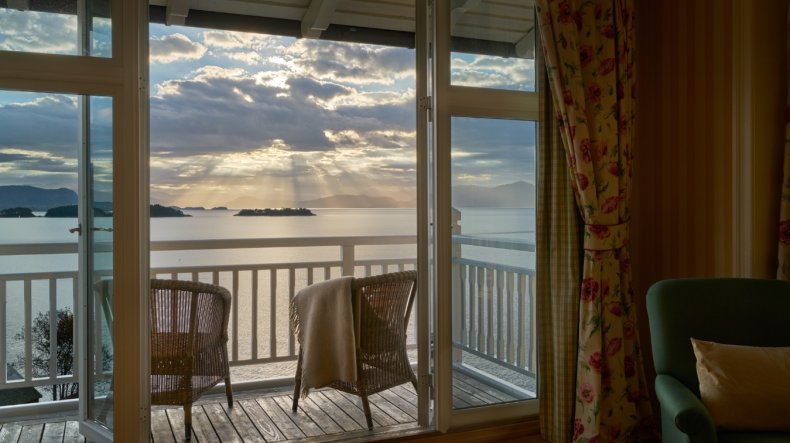 Solstrand (Norwegian Coast, Norway)
Opened in 1896 by Christian Michelsen, Norway's first prime minister, the Solstrand quickly became one of the country's most famous hotels, where affluent Bergen families spent their holidays. To reach the property in the most dramatic fashion, take the spectacularly scenic and very popular Bergensbanen train connecting Oslo to Bergen, continuing on with the ferry to Os. Be sure to reserve a room facing the Bjørnefjord (book well in advance for a peak-season stay). In addition to a beach with a bathing pier and 30 acres of manicured gardens, the hotel has a state-of-the-art spa with a large indoor swimming pool. Boating, kayaking and hiking excursions are available.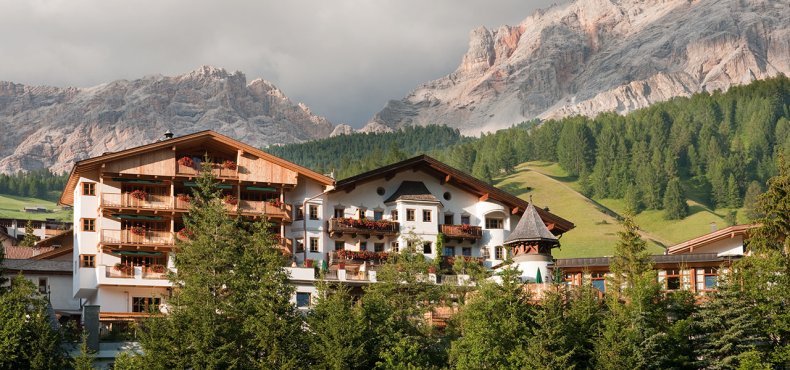 Top Italian cities are too crowded in summer, but in the Dolomites, hikers spread out among numerous sensational trails. The best base from which to explore them is the 51-room Rosa Alpina hotel. We are always predisposed to like family-run properties that have been nurtured by successive generations. In this case, Engelbert Pizzinini opened a small hotel in the tiny village of San Cassiano in 1940. By the time of our initial visit in 1989, the hotel had become a sophisticated alpine lodge. Its gourmet restaurant now boasts three Michelin stars and is regarded as one of the finest in Italy. Today, with the addition of a spa and pool, Rosa Alpina is one of the most delightful small hotels in Europe.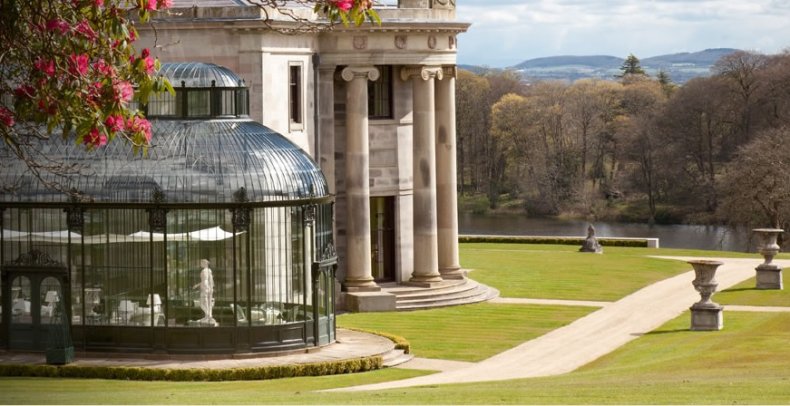 A region of neat towns and rolling sheep meadows about 90 minutes from Dublin, the Midlands see fewer tourists than the more famous counties in the country. Here stands perhaps the finest Regency house in all of Ireland: the meticulously restored Ballyfin Demesne. Set in 614 acres of parkland, the lavish 20-room hotel is the embodiment of sumptuous comfort. The location is ideal for several day trips, notably to Kilkenny, home to Kilkenny Castle and St. Canice's Cathedral, and to the Rock of Cashel, a picturesque complex that holds one of the most remarkable collections of Celtic art to be found anywhere in Europe.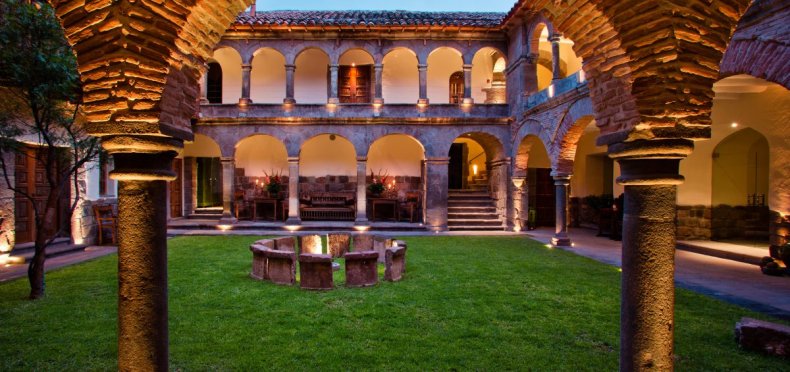 Thirty years ago, the former capital of the Inca empire was a remote and otherworldly place; now Cusco is a bustling city that, thanks to tourism, is expanding rapidly beyond its historic core. (Fortunately, most of the new buildings are low-rise.) The summer months have some of the year's finest weather — Cusco's elevation ensures that it doesn't become too hot. The heart of the city is the grand Plaza de Armas, the location of no fewer than three hotels we enthusiastically endorse. But Inkaterra La Casona is the true hideaway, with just 11 suites contained within an exquisite 16th-century manor house, which can boast both Spanish conquistador Diego de Almagro and "El Libertador" Simón Bolívar as former guests.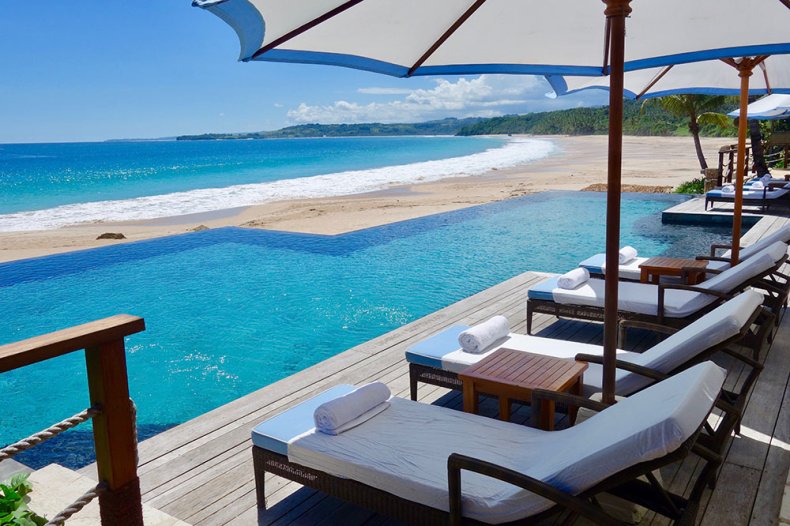 A visit to this tropical destination likely sounds more appealing in the northern hemisphere's winter months, but July and August see some of Indonesia's driest and most pleasant days. Bali is the archipelago's most famous island, and it has no shortage of luxury resorts. But my favorite hotel in Indonesia — one of my favorite resorts in the world, in fact — lies on the island of Sumba, 250 miles to the east. Extraordinary Nihi Sumba has 27 villas with 38 rooms spread along a mile and a half of tide-swept sand, edged by aquamarine sea and backed by forested hills. Although there are few places that are more perfectly suited to complete indolence, Nihi Sumba provides an exhaustive list of activities, a significant proportion of which involve horses or surfboards. This resort was our Hideaway of the Year in 2019.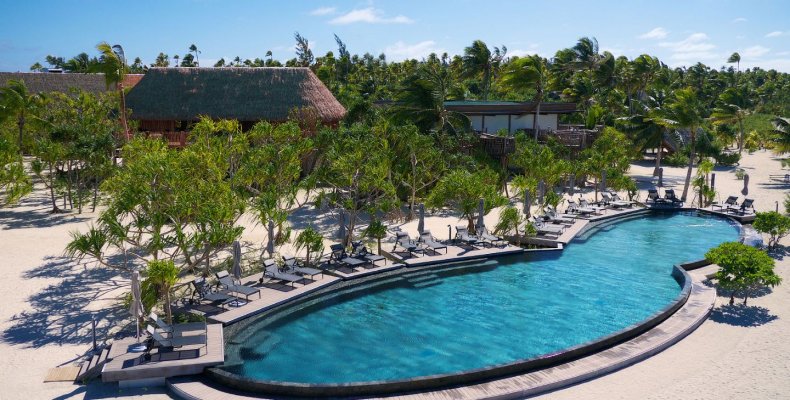 This archipelago in the South Pacific also enjoys superlative weather during the summer months, making July and August ideal months in which to visit. The most sumptuous property in the region is The Brando, an exceptionally glamorous resort on the private island of Tetiaroa, once owned by Marlon Brando. The 35 plush one-, two- and three-bedroom thatched beachfront villas have decks with plunge pools, separate sitting rooms and outdoor tubs, and their surroundings can only be described as a vision of paradise.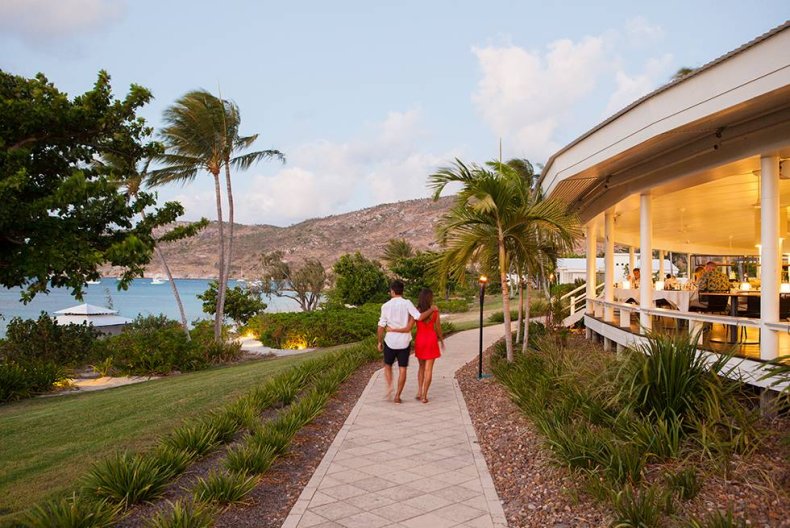 Lizard Island (Great Barrier Reef, Australia)
The island resorts near Australia's Great Barrier Reef have more temperate weather during July and August, months that also fall well outside of cyclone season. The reef faces significant environmental risk, making it wise to see it sooner rather than later. Our favorite hideaway here is Lizard Island, a lavish resort on a remote 2,500-acre island surrounded by crystalline lagoons, accessible only by private plane. The 40 rooms offer spacious living areas with floor-to-ceiling windows leading onto private terraces, and Beachfront Suites offer paths that lead directly to the sand. The snorkeling and diving are superlative – for now.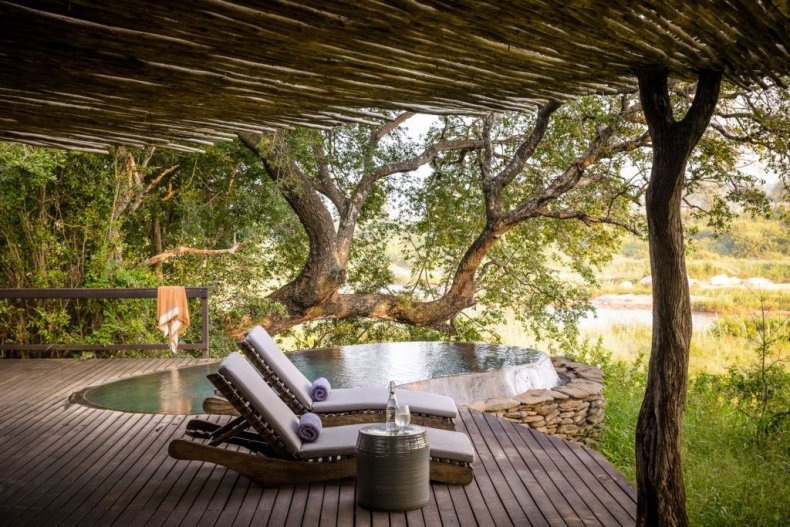 Singita Boulders (Sabi Sands Game Reserve, South Africa)
Many southern African safari destinations have their cool, dry season during the northern hemisphere's summer. One of our favorite safari lodges in the world is the 12-cottage Singita Boulders, in the Sabi Sands Game Reserve bordering the unfenced boundary of Kruger National Park in South Africa. The dramatic open-air main lodge features panoramic observation and dining decks, and public areas are decorated with tribal artifacts and colorful indigenous textiles. A 20,000-bottle wine cellar supports the excellent cuisine, and the lodge also has a swimming pool and spa. And then there is the sensational wildlife viewing.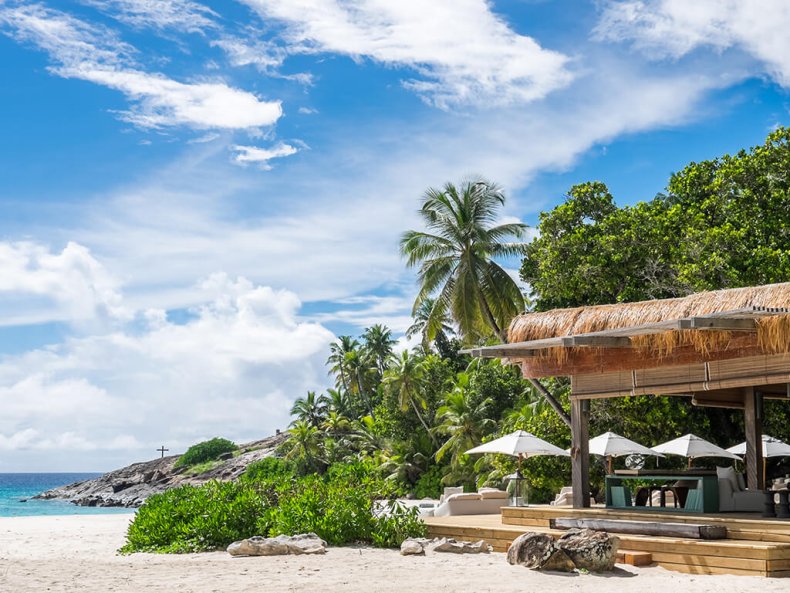 As exhilarating as safaris are, they can also be tiring. An ideal place in which to relax after a safari is the Seychelles, where the weather is dry and settled during the months of the northern summer. This archipelago contains some of the most pristine and spectacular tropical islands on earth. Even the enticing travel posters don't do them justice. One of our favorite hideaways there is North Island, a 20-minute helicopter ride from the Seychelles International Airport. Each of the 11 butler-serviced villas on this 496-acre island is a self-contained world. Those who can pull themselves away from their accommodations can take advantage of a swimming pool carved from a granite outcrop, four white-sand beaches and a full-service spa. A stay here would truly be a summer vacation to remember!
William Howard is the pen name of the editor-in-chief of the Hideaway Report, a travel editorial brand that publishes the unvarnished truth about luxury hotels and experiences. As a longtime travel writer and editor, he has visited nearly 140 countries and traveled to every continent in the world, including Antarctica. Like the other editors at the Hideaway Report, he travels anonymouslyto retain his journalistic independence.