Prime Day: All the Best Lego Star Wars Deals
Prime Day starts today (June 21), and features two days of shopping discounts on Amazon. Star Wars fans can find items specifically for them, which will keep them entertained on a rainy day or to add to their collections.
Amazon has slashed some Lego building kits by as much as 40 percent, while other toys and figurines have also seen some big discounts.
From building kits to action figures and toys, there is something for everyone.
Lego Star Wars: The Mandalorian The Child 75318 Building Kit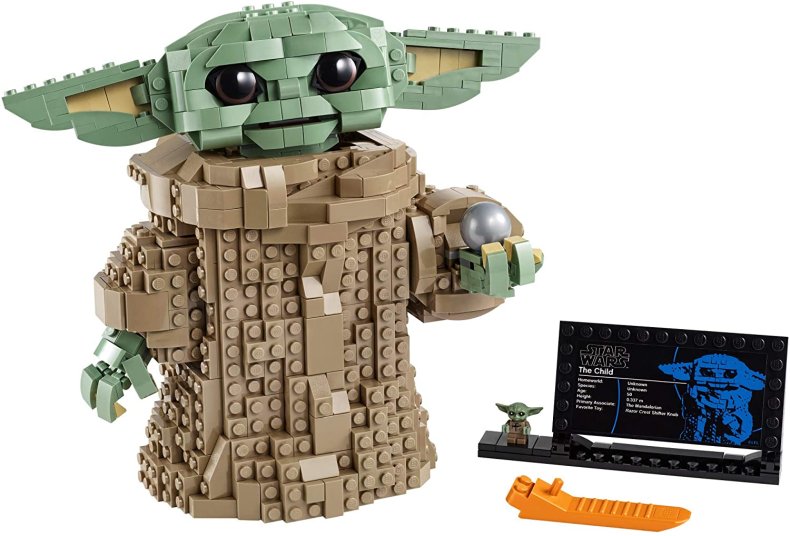 Price:
$73.49 (8 percent saving)
For fans of The Mandalorian, this building kit allows for fans to build their very own Baby Yoda and its gearshift knob—The Child's favorite toy.
The building kit has 4.9 out of 5 stars on Amazon, 1073 pieces and is suitable for anyone aged 10 or above.
The Child's true name, Grogu, was not revealed until "Chapter 13: The Jedi" of The Mandalorian.
Lego Star Wars: The Rise of Skywalker Resistance A Wing Starfighter 75248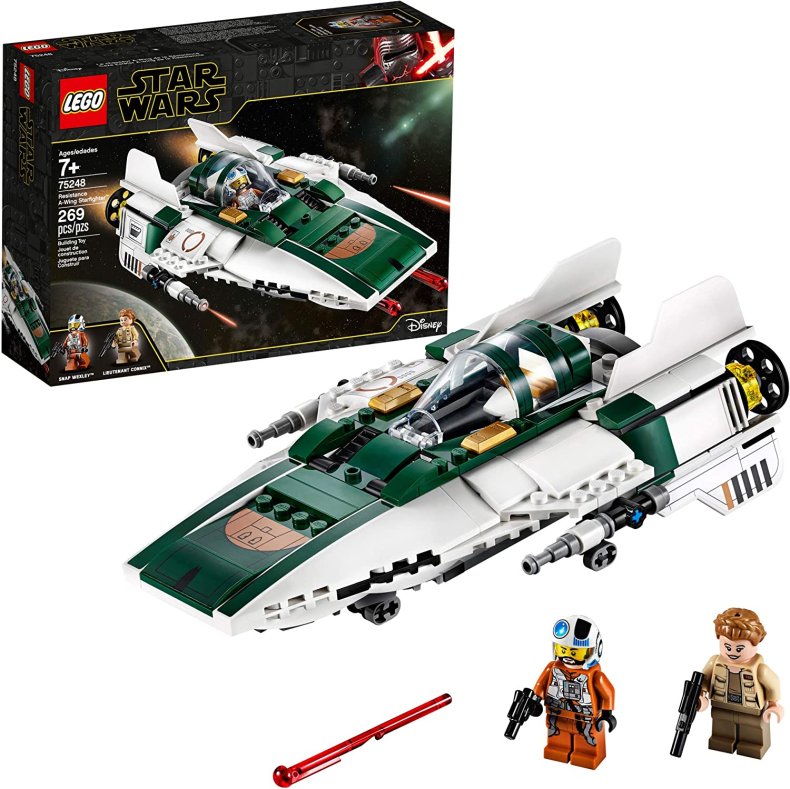 Price: $18.99 (37 percent saving)
This is a collectible model of the Lego Star Wars A-wing fighter, which features two firing missiles from wingtip cannons, integrated spring-loaded shooters and retractable landing gear.
The 269-piece set also includes two Minifigs of Snap Wexley and Lieutenant Connix, each of whom is armed and ready to fight.
In The Rise of Skywalker, Snap's recon flight of the Starkiller Base helped the Resistance to come up with their plan to destroy the First Order.
Lego Star Wars Sith TIE Fighter 75272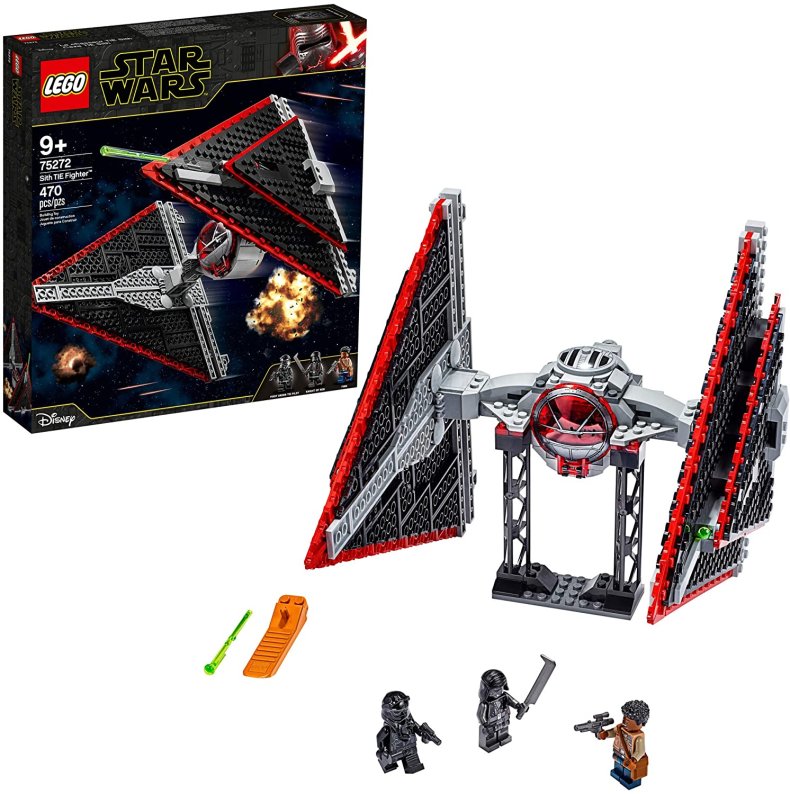 Price: $47.99 (40 percent saving)
Another Star Wars: The Rise of Skywalker building kit, the Sith TIE Fighter comes with a Minifig cockpit, two shooters and a docking tower for both display purposes and to help it complete missions.
There are three Minifigs with this fighter: the First Order TIE Pilot, a Knight of Ren and Finn, meaning those playing with the 470-piece kit can choose either side to battle from.
Finn was played by John Boyega in the final three chapters of the Skywalker saga.
Lego 75154 Star Wars TIE Striker Star Wars Toy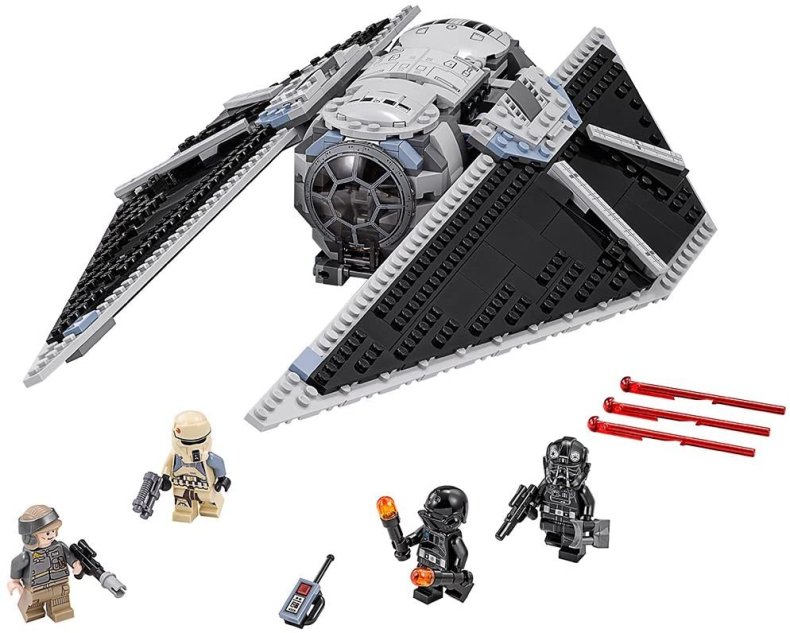 Price: $82.49 (25 percent saving)
While the Star Wars TIE Striker is not a building kit as such, it still requires assembly of 543 pieces.
It comes with four Minifigs of TIE pilots and Imperial ground crew, some of which come with blasters and pistols to fight off the Resistance.
The TIE striker was a streamlined variant of the TIE line starfighters used by the Galactic Empire.
Lego Star Wars 75112 General Grievous Building Kit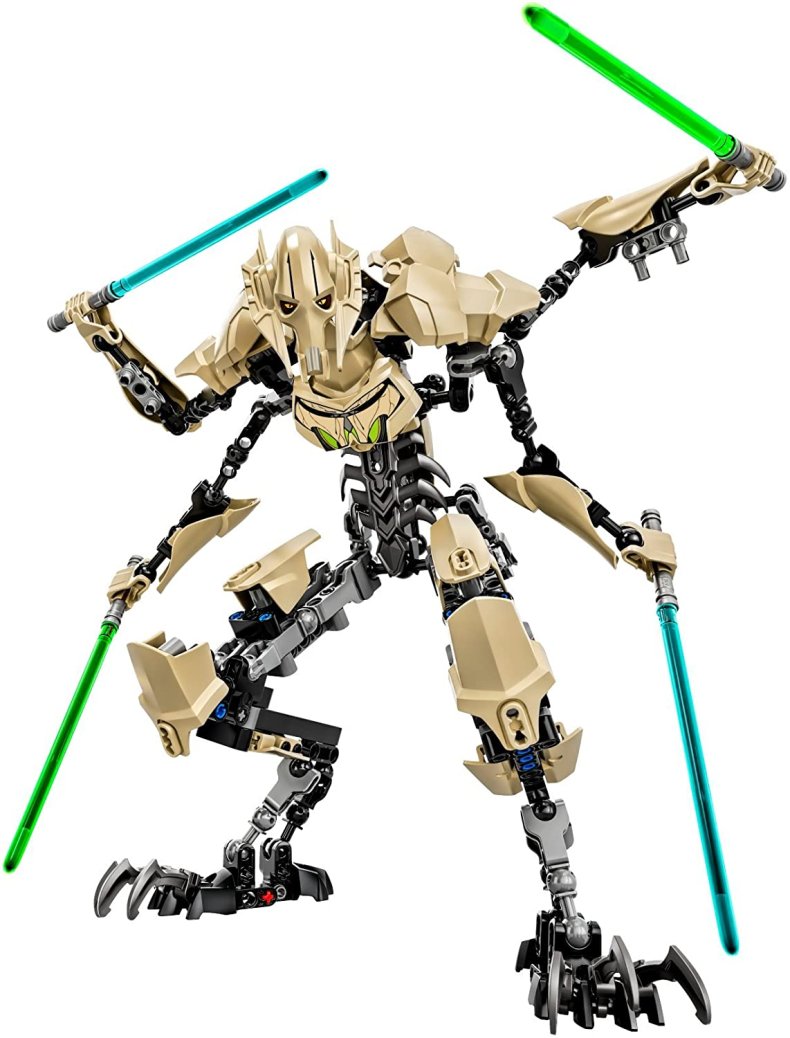 Price: $64.73 (22 percent saving)
General Grievous had a checkered history in the Republic, and was the Supreme Commander of the Separatist Droid Army.
His death came after his location was given by the Jedi Order by his master, Darth Sidious, and Obi-Wan Kenobi killed him, as shown in the film The Revenge of The Sith.
The Lego building kit has posable limbs and separating arms that can hold four lightsabers to tackle the Jedi.