15 Marvel Christmas Gifts For 2021 That Are Worthy Of Their Own Cinematic Universe
Christmas is the perfect time to spoil your loved ones, and what better way to do so than through the gift of the Marvel Cinematic Universe (MCU)?
Whether your child is a fan of the films, or you're looking for the perfect gift for a friend who only loves Captain Marvel, there's a special item for everyone.
Here, Newsweek share 15 gifts that would be a welcome sight on Christmas morning or during the Holiday season.
1. 5-Minute Marvel Card Game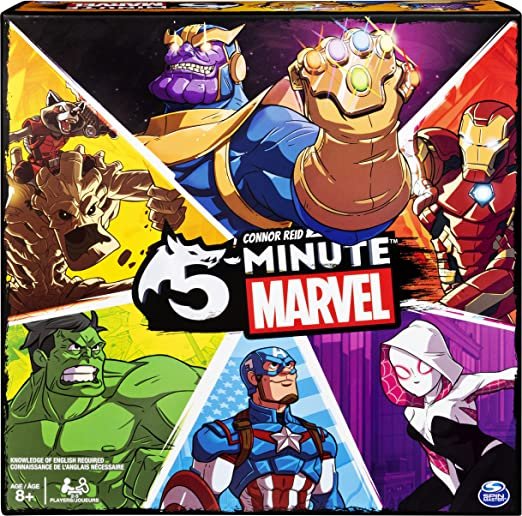 The 5-minute Marvel Card Game is sure to be a great gift at Christmas time.
Amazon
Who doesn't love a game that the whole family can enjoy?
If you're looking for something that'll be fun and can be shared with the little ones, then look no further than the 5-minute Marvel Card Game.
Put your imagination to the test with these fast-paced games, where you are tasked with playing a Marvel hero to defeat Thanos.
Price: $24.99
2. Groot Christmas Ornament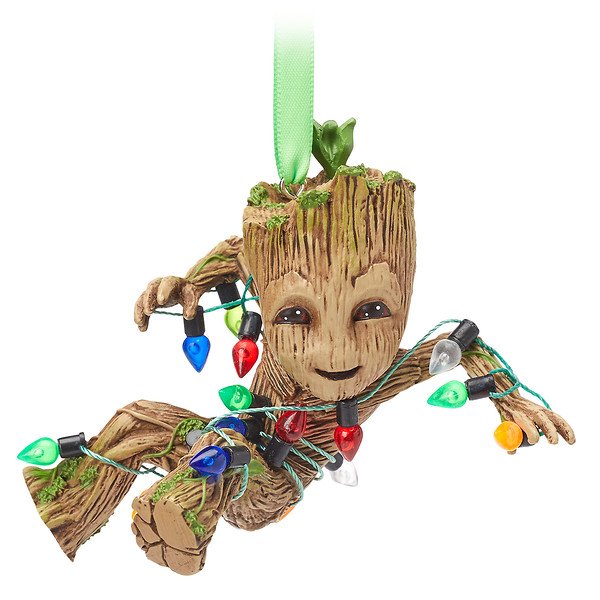 Decorate your tree with a Groot Christmas ornament
Disney
Who doesn't love Groot? The monosyllabic talking tree was certainly the standout character of The Guardians of the Galaxy.
Well, now you can enjoy looking at Groot from your Christmas tree.
The character is even covered in festive lights that are tangled up around his arms and is sure to bring a smile to your face.
Price: $19.99
3. Loki Variant T-Shirt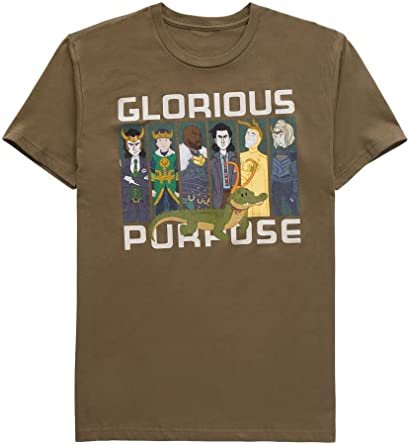 Show your love for Loki with this shirt
Amazon
Disney+'s Loki TV show was certainly one of the highlights of the MCU this year, alongside Wandavision of course.
This comfy T-Shirt can be bought in any size for both adults and kids, and it features every iteration of the Trickster God that appeared in the show.
It even includes Crocodile Loki and features the God of Mischief's iconic catchphrase.
Price: $28.90
4. Black Panther Christmas Sweater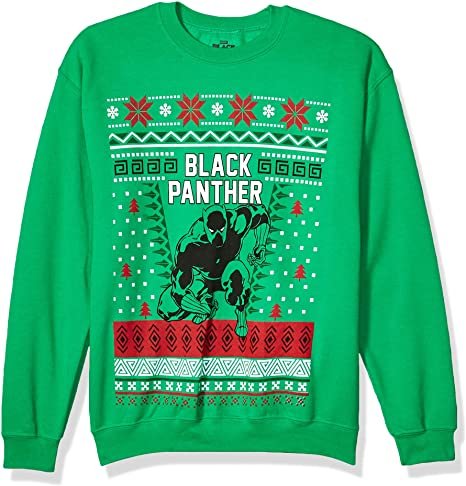 Celebrate Marvel with this Black Panther Christmas jumper
Amazon
Black Panther became a worldwide phenomenon when it was first released in 2018, earning a staggering $1.3 billion in the global box office.
So what better way to show your love for the film than with a festive jumper?
Be the envy at your Christmas party, if you're having one, or just look stylish while you wear it around the house during the festive season.
Price: $23.90
5. Infinity Gauntlet Bottle Opener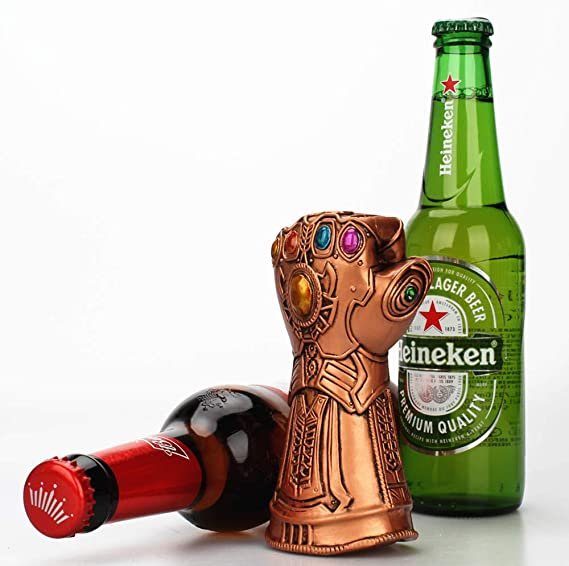 A Marvel-themed bottle opener for an older fan of the franchise.
Amazon
So, you want to give your friend or significant other a useful household item that will also show off their love for the MCU?
Well you're in luck, because there is a bottle opener that's designed to look like Thanos' Infinity Gauntlet and is sure to impress.
The bottle opener can be used for any capped beverage, alcoholic or otherwise.
Price: $13.99
6. Spider-Man Dressing Gown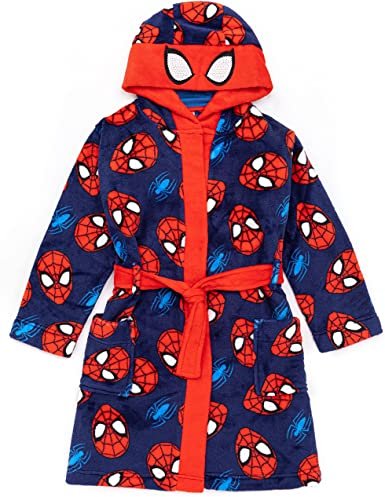 This Spider-Man bathrobe is a cosy and practical gift
Amazon
The Winter months are always the perfect time to grab sweaters and other cosy items to keep warm.
And Marvel have made a themed item that is sure to be a treat for children: a Spider-Man dressing gown.
The dressing gown is covered from head to toe with images of Spider-Man in his mask as well as his spider sigil.
It is sure to be an item that the little ones enjoy this Christmas, and it also comes in a range of different sizes.
Price: $29.99 - $34.17
7. Holiday-Themed Captain America Funko Pop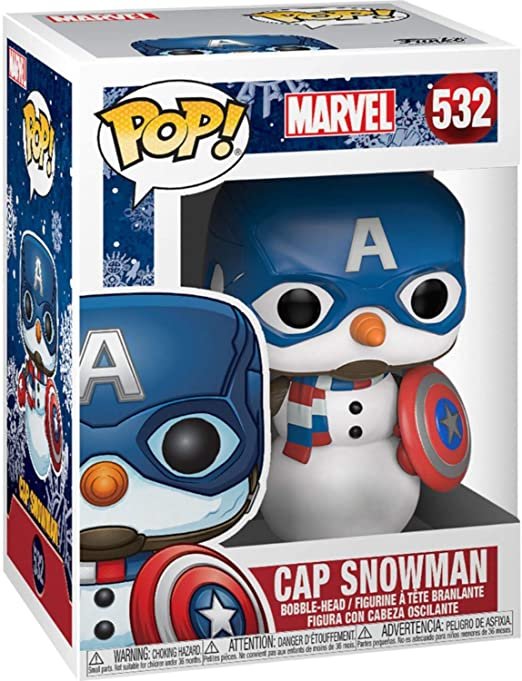 This snowman Funko Pop is dressed as Captain America, what's not to love?
Amazon
Some people love to collect figurines and Funko Pops are particularly popular, regardless of whether a person is a fan of Marvel or not.
The company have now made some holiday-themed figurines which are up for grabs this Christmas, and one such item is a snowman dressed as Captain America.
Both festive and a nod to the MCU, this adorable Funko Pop sees the snowman wear the heroes mask and hold his shield, and it is sure to be a hit with Marvel fans.
Price: $15.57
8. Captain America Socks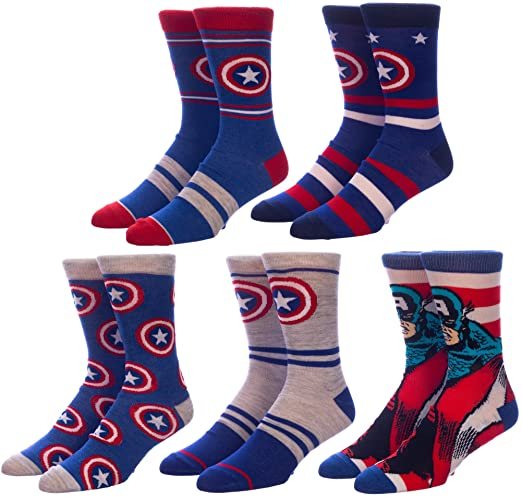 Socks are a staple Christmas gift, so why not give Captain America-themed ones?
Amazon
That's not the only Captain America item that can be gifted to someone this Christmas, as there's also plenty of clothing centered around the character.
One such item is socks, the gift that keeps on being given over the season, whether people like it or not.
However, these Captain America crew socks are sure to be a welcome sight and there are multiple designs in a pack of 5.
Price: $19.99
9. Holiday Spider-Man With Ugly Sweater Funko Pop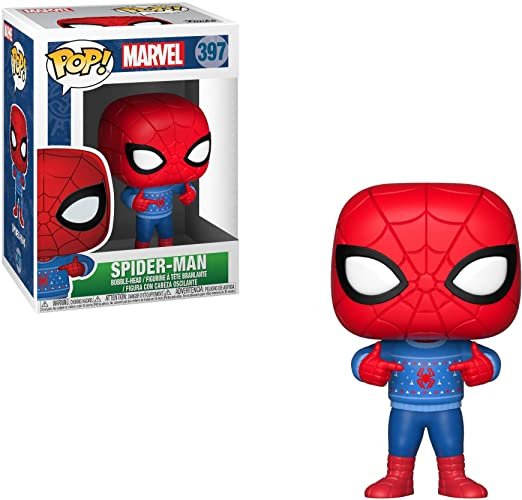 This festive Spider-Man Funko Pop is adorable.
Amazon
You didn't think we were done with the Funko Pop recommendations, did you? Because we most certainly are not!
Another adorable festive-themed figurine is one of Spider-Man dressed in his costume with an ugly sweater with his symbol on it.
This item is sure to be a treat for any fan of the character.
Price: $29.98
10. Marvel Pencil Case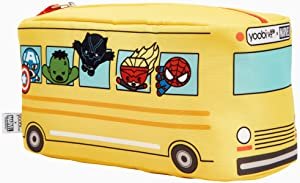 Give your child a fun back-to-school present with this pencil case.
Amazon
Schools won't be back until the New Year, so why not give your child a brand new pencil case to show off in class?
This fun pencil case is shaped like a bus and features a number of the Marvel characters.
Price: $10.75
11. Shang-Chi and the Legend of the Ten Rings Toy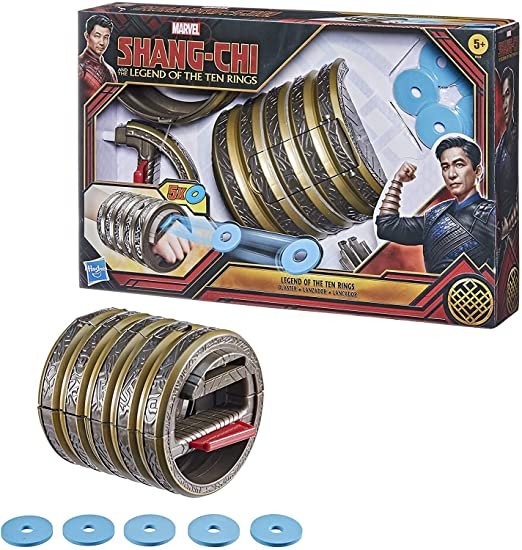 Your child can pretend to be Shang-Chi with this "Shang-Chi and the Legend of the Ten Rings" toy
Amazon
Shang-Chi and the Legend of the Ten Rings was one of the highlights of the year, introducing a new Marvel superhero, Shang-Chi (played by Simu Liu).
Children can enjoy this new action toy that mimics the Ten Rings that Shang-Chi's father Wenwu uses.
Little ones will be able to recreate scenes from the film with this item that shoots out little discs ,similar to how the rings are emitted from the ten rings in the movie.
Price: $19.99
12. Lego Avengers Advent Calendar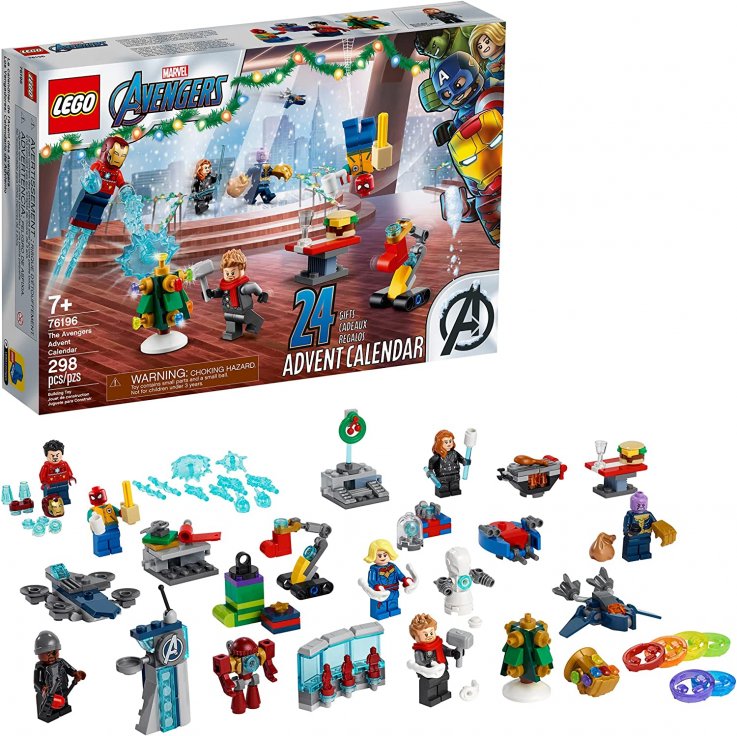 A Lego Avengers advent calendar to celebrate all 24-days til Christmas.
Amazon
This may well be a gift that should be given before Christmas, but it'll certainly bring joy to the recipient for the whole month of December.
Each day they can open a door to reveal a new Avenger in Lego form.
Many of the figures have also being given a festive twist just for the holidays, with some characters wearing Christmas jumpers.
Price: $31.99
13. WOW! Pods Black Widow Light-Up Figurine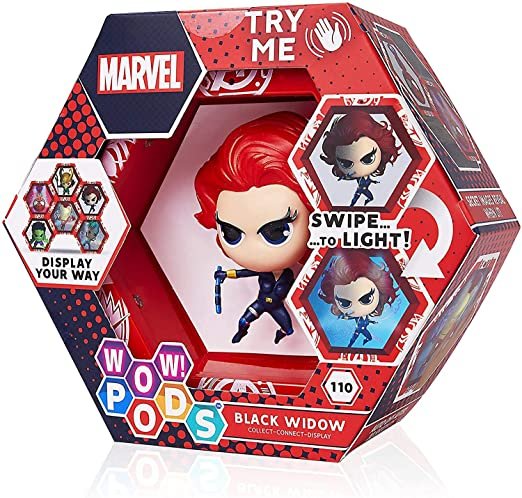 A Black Widow light-up figurine that is sure to be a hit.
Amazon
Another fun figurine gift idea comes in the form of WOW! Pods.
The figurine lights up and can be connected with others in the series which fans can stack and display how they like.
Black Widow may have had her final bow in the MCU but the character can be forever immortalised in miniature form with this gift.
Price: $15.99
14. Miniso Captain Marvel Rug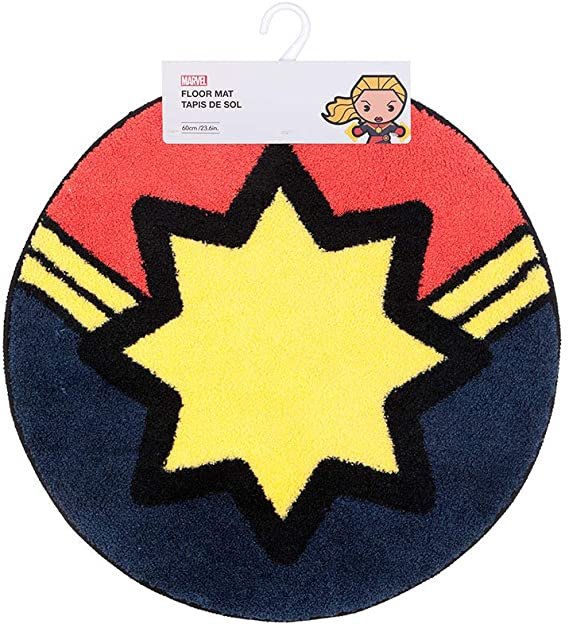 Decorate your home with this Captain Marvel rug
Amazon
If figurines aren't to your loved one's liking then how about MCU-themed household items? Well Miniso has the thing for you if so.
The brand sell a number of different Marvel floor mats that can be used in multiple locations, depending on the receivers preference.
The Captain Marvel rug features the superhero's star symbol and colors.
Price: $26.99
15. Hulk Superhero Cape and Gloves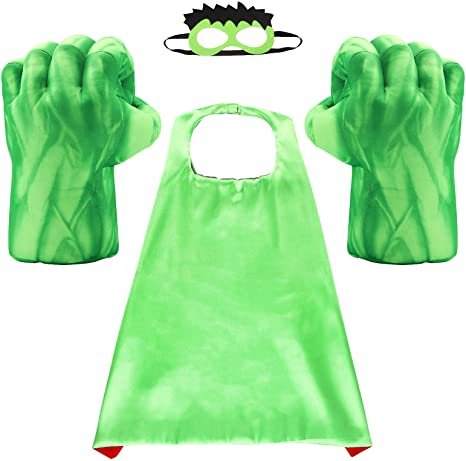 Perfect for Christmas and Halloween, here's a Hulk cape, mask and gloves.
Amazon
The Hulk may not wear a cape, but your children sure can when they pretend to be the character with this costume.
Complete with mask, cape and Hulk fist gloves, this costume set is great for running around in even when it's not Halloween.
The costume also comes in two shades of green, and is also available in red.
Price: $32.98
Newsweek may earn a commission from links on this page, but we only recommend products we back. We participate in various affiliate marketing programs, which means we may get paid commissions on editorially chosen products purchased through our links to retailer sites.