The Best Movie Musicals of All Time, According to Critics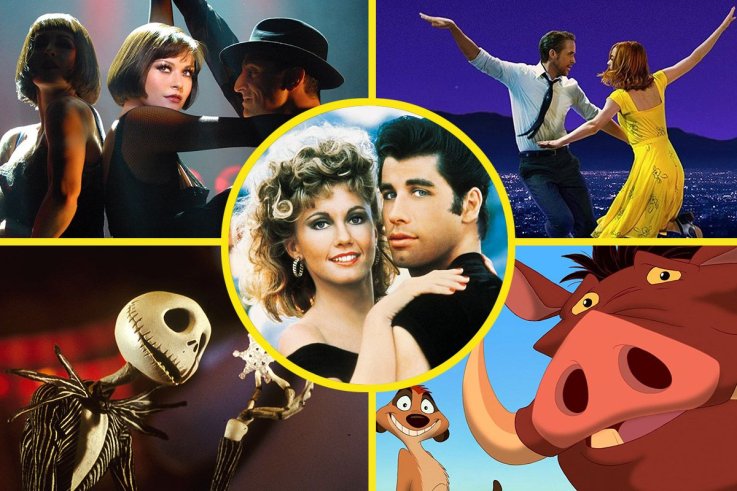 Musicals go back a long way. Musical theatre has its origins in Ancient Greece, developing into stage shows before finally hitting the silver screen with the invention of sound technology.
The 1927 movie The Jazz Singer was the first feature-length motion picture with both a synchronized recorded music score and lip-synchronous singing and speech. It was a precursor to what would turn out to be the golden age of musical cinema, which started in the 1930s and lasted all the way up the end of the 1950s.
It seems fitting then, that the film topping Metacritic's list of the 50 best ever musical movies was made in 1939. The list was made by aggregating each musical's critic scores, and weighting them according to a magical secret formula.
Of the top five, only one was made in the 21st century—the knowing La La Land, which flirts with Golden Age iconography as it updates the musical's classic themes—ambition, fantasy and love—for modern audiences.
Animated movies, particularly from Disney studios, also make a good showing in the list. Many of the top films were made for children, as song sequences help draw in young audiences and communicate emotions in places where pure drama can feel heavy or inaccessible.
That's not to say that there's no darkness in the musical's history—Tim Burton's 2007 movie Sweeney Todd: The Demon Barber of Fleet Street subverts the typical musical's sunny disposition to swirl black humor around the movie's murderous lead character.
The fate of the musical has fluctuated through the ages—the list only contains two movies from the 1980s, a time when the musical was deeply unfashionable. Yet the success of La La Land, as well as 2016's Sing Street, perhaps herald a new dawn for the genre. Gather round and sing along as we count down the best musicals ever.