The 18 Most Unforgettable Films of 2017, From 'Brawl in Cell Block 99' to 'The Shape of Water'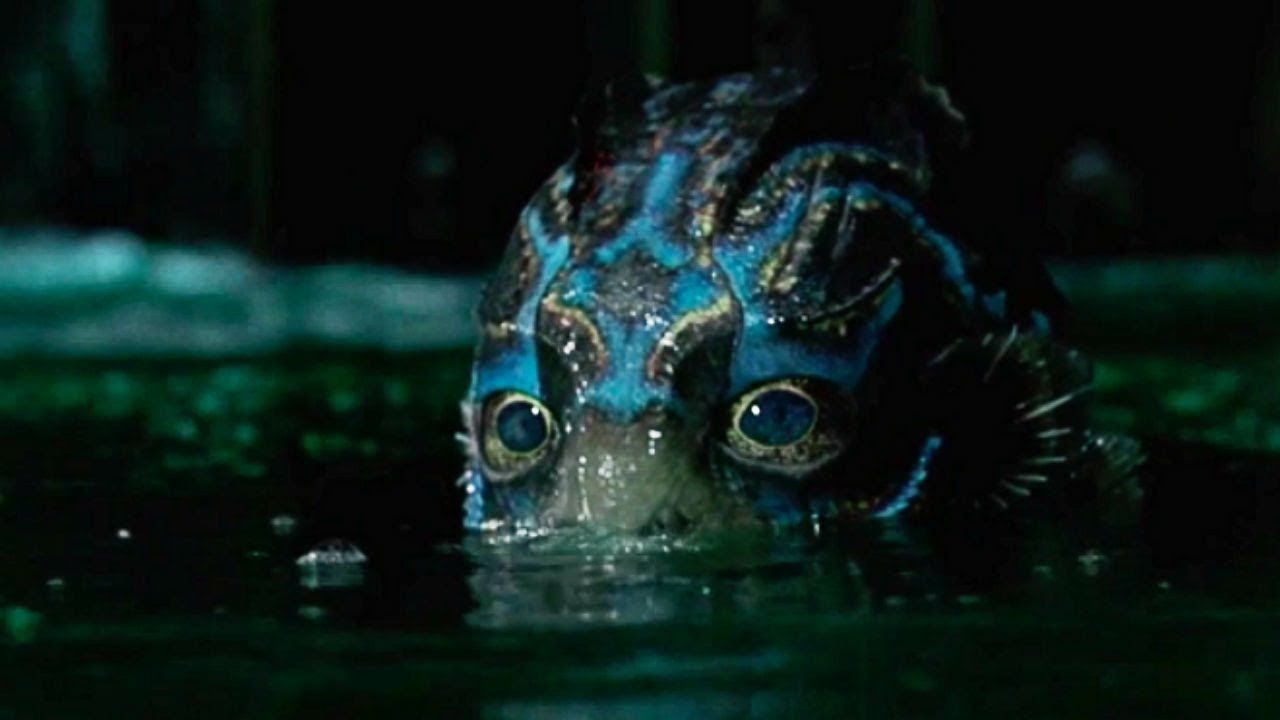 The year in film was filled with box office failures and cinematic universes that died before they could even get a second installment. But there were also transcendent moments across the genres of drama, comedy, horror and science-fiction—something, literally, for everyone.
The culture desk at Newsweek compiled a list of 2017's most unforgettable movies: Some were made with impressively little money, others were lavishly budgeted. Some starred legends, others unknowns. But all of these films—in locations as diverse as rural Florida and Northern Italy, ice skating rinks and prison wards—offered excellent diversion in a year of uncommon divisiveness and stress. A few of them even offered hope.
Alphabetically, they are:
BPM (Beats Per Minute)
Only someone who lived through the AIDS crisis could craft as vivid and empathetic film about the young, queer, often near-death activists who confronted an indifferent government with the urgency of their suffering. BPM, which draws on filmmaker Robin Campillo's own years as an activist, is a sprawling drama centered by the emotionally wrenching performance of newcomer Nahuel Pérez Biscayart, playing an ACT UP organizer in Paris. —Zach Schonfeld
Beatriz at Dinner
One dinner party from hell. That's the plot. And maybe that's all a great film needs: a dinner party, an incisive and vicious screenplay, some exceptional performances, a thematic urgency—the rest is frosting. It's all Hitchcock had for Rope; it's all Louis Malle had for My Dinner With Andre. And now, this small, probing film about what it means to feel small in the face of colossal corporate greed. Salma Hayek gives a stirring performance as a timid massage therapist who stands up to a callous billionaire (played with howling entitlement by John Lithgow). The themes—power structures, corporate wrongdoing, feminist rage—resonate in so many of 2017's sociopolitical developments, including Hayek's real-life account of facing Harvey Weinstein's abuse and rage. —ZS
Brawl in Cell Block 99
S. Craig Zahler made the definitive Western-horror with 2015's Bone Tomahawk, and in 2017 he made the ultimate prison gore-fest. Zahler's bloodlust isn't theatrical or schlocky; it's harrowing. And he makes a dead-eyed monster out of the usually amicable Vince Vaughn. In the work of Zahler, the world of horror, finds its scares in everyday human brutality. —Emily Gaudette
Call Me by Your Name
Luca Guadagnino's adaptation of Andrew Aciman's coming-of-age (and coming out) romance stars Armie Hammer as an American graduate student spending the summer with a professor and his family in the Northern Italian countryside. (As in all of Guadagnino's sumptuous films, the place is another character.) Hammer gets the most nuanced role of his career, but the revelation here is Timothee Chalamet, as the professor's precocious teenage son. His tormented desire for Hammer's character is palpable, perfectly expressing the complications of not only first love, but a love that—in this early '80s story—was still considered treacherous. —Anna Menta
Colossal
Nacho Vigalondo's mind-bending science fiction thriller manages to deliver one of the most disturbing and realistic portrayals of domestic abuse and emotional harassment in recent memory. Anne Hathaway embodies skin-crawlingly low esteem as a once-successful writer who has returned to her hometown, and Jason Sudeikis terrifies as her supposedly nice-guy roommate—a top villain of the year. —EG
Columbus
Debut films are rarely as sophisticated, assured and meditative as the first feature from video artist Kogonada. Set in the Modernist architectural mecca of Columbus, Indiana, architecture lover Casey (Haley Lu Richardson) meets Jin (John Cho), the son of a starchitect in town for a lecture. When Jin's father falls ill, the two help each other navigate parental burdens and expectations. Sounds prosaic, but Kogonada does something rare in American film today: He puts the characters into authentic, sometimes uncomfortable emotional spaces, giving them, and us, the time to consider, confront and rectify. — Dante A. Ciampaglia
The Disaster Artist
Director James Franco stars as Tommy Wiseau, the guy behind the 2003 film The Room, arguably the worst movie ever made. It's a match made in heaven; Wiseau is a fruitcake of epic proportions, and Franco—a weirdo in his own right—has a ball playing him. Franco's younger brother, Dave, plays Greg Sestero, Wiseau's good looking friend and star, Mark. The film is the most eccentric of underdog tales, and it makes no difference if you've seen The Room or not; you'll still laugh, maybe even cry. —AM
Dunkirk
Chris Nolan's lean, genre-bending epic—told in three parts from three different geographic areas and time signatures—has almost no battles, no raids or bombings, no slo-mo death imagery. The director replaces all that with constant threat. The result is 106 minutes of unrelenting, artery-tightening tension—which, in the end, is more unbearable than all the visceral beach-storming of Saving Private Ryan. A war movie like you've never seen before. —DAC
The Florida Project
Director Sean Baker wowed Hollywood in 2015 with Tangerine, a film about a transgender sex worker shot on three iPhone 5 smartphones. His latest—gloriously captured with more conventional equipment—follows another kind of American outsider: people living on the edge of poverty, in a Florida motel near Disney World. Aside from the fine Willem DaFoe, many in the cast are first-time actors, including the feisty star, Brooklynn Prince, who was six years old at the time, and Bria Vinaite, who plays her prostitute mother. Each gives the sort of natural performance trained actors spend careers trying to pull off. Baker's Project, about lives on the edge of disaster and despair, nevertheless pulses with life and natural beauty, adding up to the most devastating and euphoric film experience of 2017. —Mary Kaye Schilling
Get Out
The simplest definition of comedian Jordan Peele's directorial debut is horror film. In fact, it's a scathing poke at systemic racism in America. The movie, also written by Peele, could have been titled Guess Who's Coming to Dinner...And Can't Go Home Again. A terrific Daniel Kaluuya stars as a young black man visiting the seemingly liberal family of his white girlfriend (played to WASPy perfection by Allison Williams). Peele slowly builds tension, lacing the laughs with real scares, culminating in a bloody finale that is, for all its gruesome hilarity, discomfitingly close to reality. —MKS
I, Tonya
If you had told me in 1994 that one day I would watch a movie about Olympic competitor Tonya Harding and empathize with her, I would have said you were skating on thin ice. But that, in many ways, is the point of this dark comedy, directed by Craig Gillespie: to upend the largely fabricated story of Tonya Harding, bad girl, vs. Nancy Kerrigan, good girl. As told here, Harding was physically abused by her mother (Allison Janney in a tour de force of force) and her husband, undermined by the classist National Ice Skating Association and vilified by the newly 24-7 media. With sharp-as-a-blade editing, Steven Rogers's whip smart script and superb performances (including Margot Robbie as Harding), the film leaves you wondering what might have been if this powerful competitor had been given half a chance. —MKS
Lady Bird
"Have you seen Lady Bird yet?" "Have you seen Lady Bird yet?" In November, as buzz spread about Greta Gerwig's quiet miracle of a film, the question became a sort of mantra, a recurring inquiry at parties and dinners and, what the hell, maybe funerals. Powered by a warm and multilayered screenplay from Gerwig, her directorial debut captures the fading edge of adolescence, where teen angst, adult yearning and burgeoning class consciousness briefly meet. Laurie Metcalf brings poignant layers to a mother who can't quite figure out how to love her daughter. And as that daughter—an eccentric high school senior plotting escape from her wrong-side-of-the-tracks family—Saoirse Ronan is phenomenal. So good, in fact, that you're going to have to learn how to pronounce her first name. —ZS
My Entire High School Sinking Into the Sea
Punk comix legend Dash Shaw packs his semi-autobiographical animated feature with mumblecore stars like Jason Schwartzman and Lena Dunham, but Susan Sarandon is the real stand-out, playing a mysterious and wise janitor who saves all the kids. —EG
Personal Shopper
Is it a horror film about grief, or is grief the real horror story all along? Helmed by French filmmaker Olivier Assayas, the film features a remarkably expressive performance by Kristen Stewart as Maureen, the personal shopper of the title. Her story begins to unravel after she receives odd text messages, seemingly from her recently deceased brother's ghost. Both haunting and haunted, Shopper is a spooky meditation on the impassable curtain that separates the living from the dead—and the void that opens up in a loved one's absence. —ZS
The Phantom Thread
Director Paul Thomas Anderson's latest is the quiet, confident masterpiece his previous films—There Will Be Blood (2007), The Master (2012) and Inherent Vice (2014)—have built toward. The stakes feel more intimate, but are no less fraught with mortal peril: love, such as it is, between a world-famous 1950s couture designer, Reynolds Woodcock (Daniel Day-Lewis), and the woman who becomes his muse and antagonist, Alma (Vicky Krieps). Anderson draws from Douglas Sirk's palette of melodrama, the visual aesthetics of Jean-Pierre Melville and Richard Avedon, Rebecca's Gothic patina, and includes a Kubrick fade here, a Jonathan Demme-syle close-up there—all adding up to an uneasy familiarity that the director then brilliantly subverts. With Phantom Thread, Anderson gives Day-Lewis, who has said this is his final film, a swan song for the ages. —DAC
The Post
Stephen Spielberg's best film since Lincoln is a confident political procedural and gooey slice of cinematic Americana, pairing, for the first time, Hollywood's A-listiest of A-listers, Meryl Streep and Tom Hanks. The long-overdue biopic of legendary Washington Post publisher Katharine Graham (Streep) centers on the history-changing decision of Graham and Post editor Ben Bradlee (Hanks) to leak the Pentagon Papers. A kind of Rogue One for All the President's Men, the film is a timely, terrifying and ultimately rousing movie in an era of daily presidential threats against the free press. —DAC
Raw
When Julia Ducournau's French-Belgian feminist nightmare premiered at Sundance, it had audiences vomiting in the aisles—literally. Garance Marillier floats through the coming-of-age story like a wide-eyed specter, grappling with her womanhood while trying to satisfy her carnal lust for human flesh. A lifelong vegetarian and veterinary student, she's horrified when forced to eat a rabbit kidney in school. But soon she's craving a hamburger, a human finger, then pieces of the people she loves. The film's final twist makes you question just how far you'd go for your family. —EG
The Shape of Water
Mexican-American director Guillermo del Toro creates worlds of wonder—world's that require the suspension of disbelief. In this whimsical fairy tale—a Beauty and the Beast set in Cold War America—a mute janitor (the delightful and understated Sally Hawkins) falls for an amphibious man (Doug Jones), held captive by the American military. The supporting cast is top-notch—Michael Shannon, Octavia Spencer, Richard Jenkins, Michael Stuhlbarg—and so is the surreal, color-coded scenic design. But it's the director's holistic vision, powered by old school monster movies, the magical realism of Mexican literature and classic musicals, that turns this into a love story of singular enchantment. Who else but del Toro could pull off a dance number with a sea creature Astaire and his human Rogers? That's Hollywood magic. —MKS