The Best Netflix Original Movies, Ranked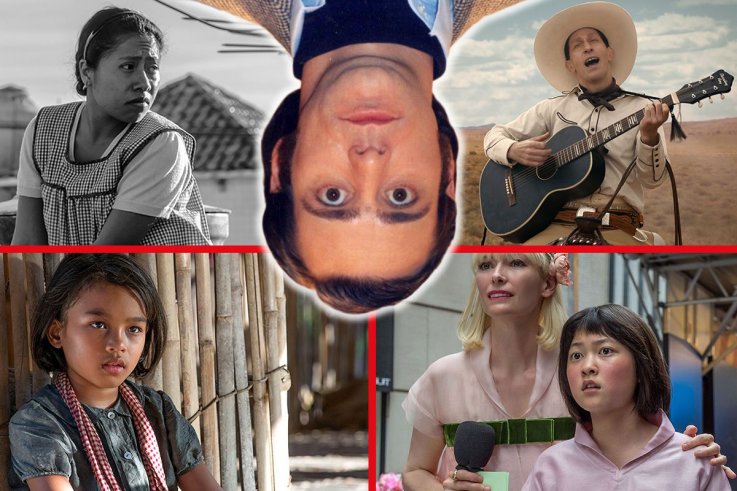 Since its launch in 1997, Netflix has shaken up the way we consume movies and TV at home, pioneering a shift from DVDs to streaming.
It's also revolutionizing the content we stream. Netflix's early experiment in indie film distribution, Red Envelope Entertainment, produced some interesting leftfield content between 2006 and 2008, working with filmmakers like John Waters. In the end, they shuttered Red Envelope in order to partner with existing studios to produce TV and movies that would be released under the 'Netflix Originals' banner.
The company is responsible for a big chunk of the resurgence in the decade's wave of prestige TV viewing. Their Netflix Originals series hits include Stranger Things, Orange is the New Black, BoJack Horseman and Master of None. Netflix has made a name for itself by commissioning risky, diverse programming, and has won an impressive 43 Primetime Emmy Awards to date.
Netflix is making a name for itself for its original film content too; feature-length documentaries began appearing in late 2013 and early 2014. Netflix released its first fiction film Beasts of No Nation in 2015. So far Netflix has won six Academy Awards for its original content and got its first Best Picture nomination this year for the acclaimed Mexican drama Roma.
But this success has caused some friction in the traditional film industry, which resents honoring movies that had extremely limited theatrical releases and are primarily watched at home. Cannes Film Festival banned Netflix films in 2018 as they aren't screened in French cinemas.
Steven Spielberg, who sits on the Academy Awards directors branch, is said to be about to petition the Academy to consider banning Netflix movies unless they show exclusively in cinemas for a month.
"Once you commit to a television format, you're a TV movie," Spielberg told ITV News in 2018. "You certainly, if it's a good show, deserve an Emmy, but not an Oscar. I don't believe films that are just given token qualifications in a couple of theaters for less than a week should qualify for the Academy Award nomination."
Some directors have come out in support of the streaming giant. "One of the things I value about Netflix is that it distributes black work far/wide," tweeted director Ava DuVernay, who distributed her documentary 13th through Netflix—her only film to date, she said, which has received a wide international release.
Despite the reluctance of the movie establishment to embrace Netflix Original films, they've provided an extraordinary amount of decent movies in the half-dozen years they've been in existence—and it seems they're here to stay. Netflix said in 2018 it planned to raise $2 billion to help fund new content, despite already being billions of dollars in debt.
Newsweek has used data from critical review websites Rotten Tomatoes, Metacritic and IMDb to rank the 25 most acclaimed Netflix Original movies released so far.