The Best Netflix Original Series, According to Critics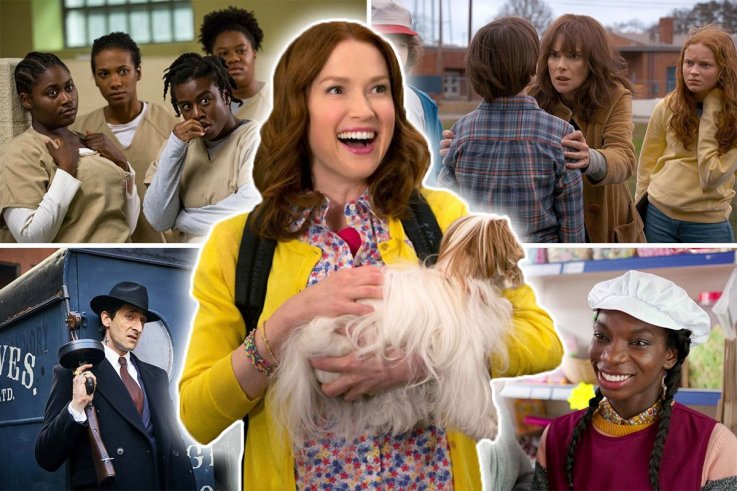 Netflix are undoubtedly one of this century's biggest TV success stories. Having started out selling and renting DVDs via mail, they launched their own content streaming services in 2007, two years after YouTube was founded.
Since then, they've expanded into more than 190 countries, and have 130 million total subscribers worldwide. But where Netflix has really made a mark is with their own content production, which kicked off in 2012 with the gangster television series Lilyhammer.
Since then, Netflix's content-making machine has gone into overdrive. The company now dedicates 85 percent of all spending—or $8 billion—to original programming, according to Variety. They will have around 1,000 original works on the service by the end of the year.
Although their success with Stranger Things and Making a Murderer has led them to be primarily known for their TV series programming, Netflix also plans on making 80 films this year. Some of them look pretty impressive— Outlaw King, slated for release in November, tells the story of Robert the Bruce and stars Chris Pine.
The company has also been praised for taking creative risks and championing fan favorites, such as the long-decommissioned cult sitcom Arrested Development, which Netflix picked up from Fox and rebooted in 2013.
However, their increasing dominance has raised some worried eyebrows in the industry. The Hollywood Reporter wrote in 2016 that studios were beginning to fear an industry monopoly, which could eventually curtail artistic freedoms.
They've also clashed with the film industry purists at Cannes, pulling their movies from competition in protest of new rules which prohibited films which didn't have a French theatrical release.
However, there's no doubt that the company's extraordinary rise has contributed to what has been widely lauded as the golden age of television. And with so much Netflix hype, it can be hard to know where to begin when it comes to diving into their impressive array of original work.
Movie and TV review aggregator Rotten Tomatoes has ranked Netflix's greatest original works by creating an average mark out of 100 from every review each original received.
From comedy to true crime, these are the top 50 Netflix Originals ever made, according to critics.